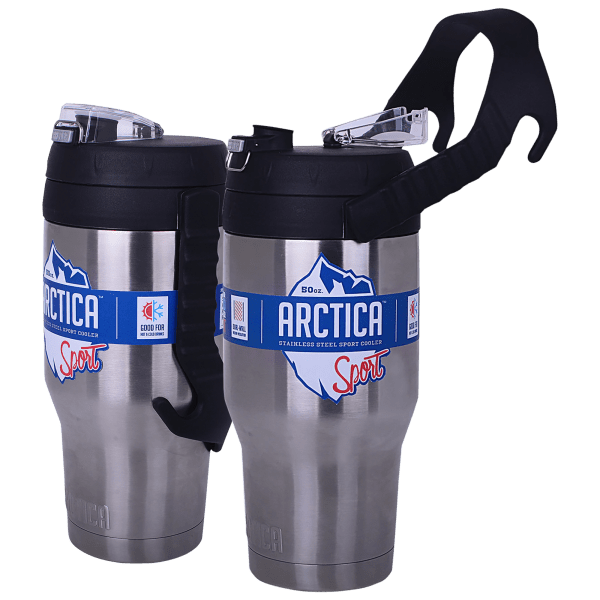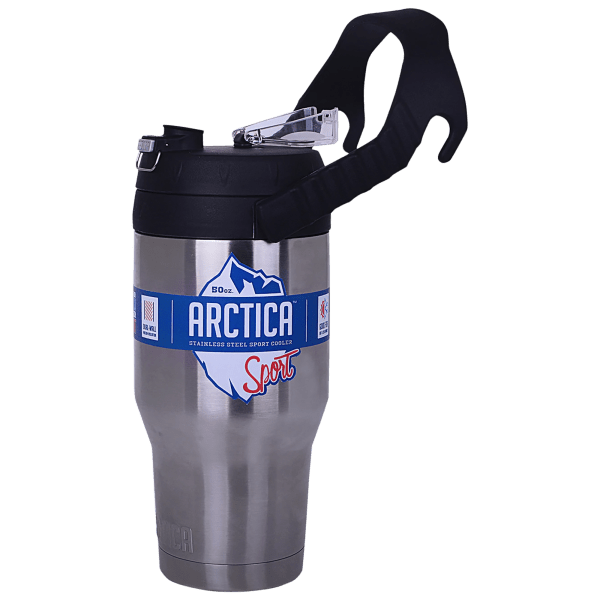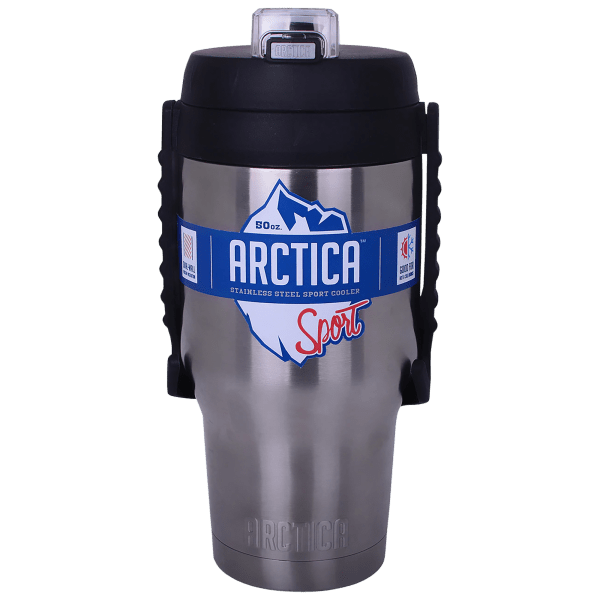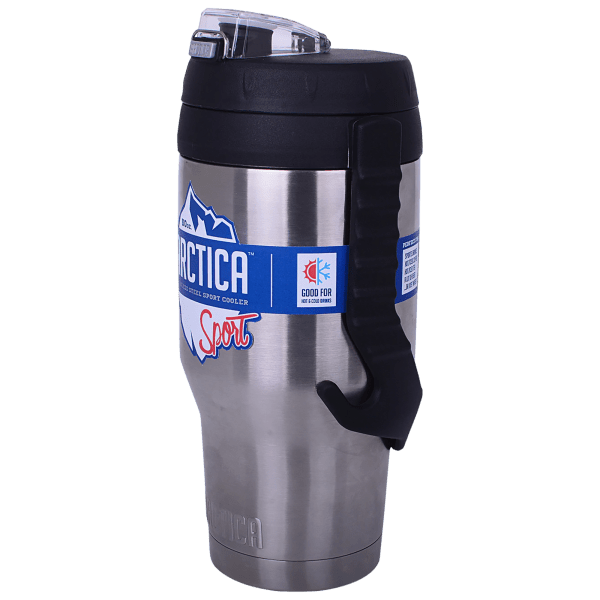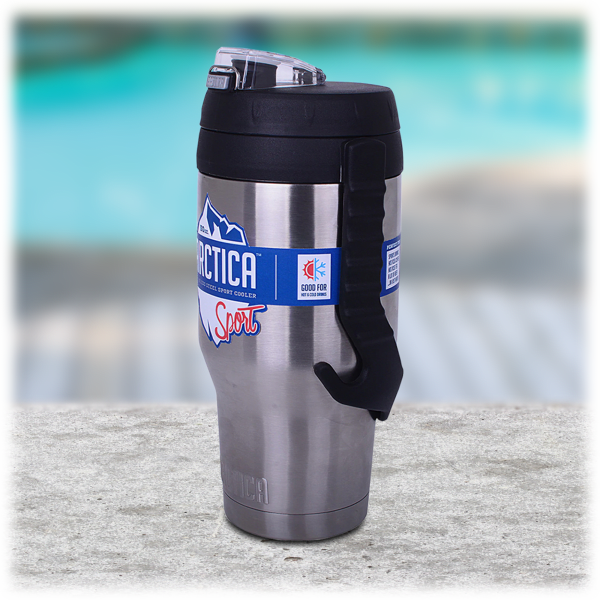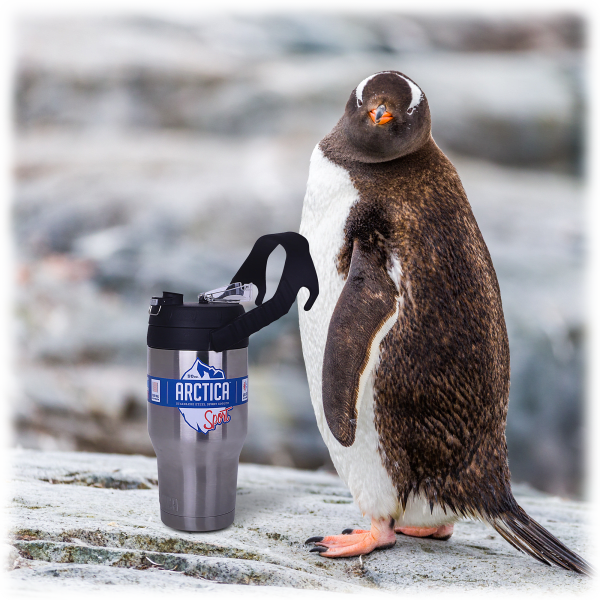 2-Pack: Arctica 50oz Dual-Wall Vacuum Insulated Stainless Tumblers with Handles
Will keep your cold stuff good and cold
Will keep your hot stuff good and hot
Handle thing lets you hang it on a fence (or carry it)
Unlike you in the summer, this thing won't sweat
Can I use it to celebrate my love of cats and/or sushi: Maybe? But you'd be better off heading to Mediocritee
see more product specs
Big & Bold (Hot or Cold)
I don't know where you live, but here in the Midwest, we've just dealt with a weird, flukey week of temperatures in the 90s. The first day, it was kinda neat. You know how it is: that unseasonably warm day when you don't expect just hits different than a similarly hot day in mid-August. But as the week wore on, the novelty wore off. This wasn't a funky little heatwave; it was a warning shot from summer, a call for us all to gird our figurative loins.
And now, as the heat retreats (at least for a little while), it's time to stock up on the stuff you need for when summer actually arrives. Like these tumblers.
Because once things really get cooking out there, you need two things from a drinking vessel:
You need good insulation. Like, you can bring the plastic jug of purified water from the gas station to your softball game or your kids' soccer practice or your job working outside, but about an hour after it leaves the cooler, it's gonna be hot enough to make tea with, which isn't very refreshing.

You need volume. After all, a drinking vessel that can keep stuff cold just means you're going to be coming back for more. And more. And more. 16 ounces isn't going to cut it. You need SIZE.
This thing has both. In spades. It can hold 50 ounces of liquid, and thanks to its vacuum insulated technology, it'll keep your drinks good and frigid (and, also, sweat-less, which is nice). That means you can enjoy cold beverages for a good long time and never have to run off in search of a water fountain because you've run dry.
Plus, there's a neat handle thing that allows you to hook it to a fence. And we'd be remiss not to mention that the same technology that keeps stuff cold will also keep stuff hot in the winter. Think hot cocoa at the fall football game, or what have you.
Why, with all those practical uses, we didn't even have to stoop to pointing out how inconspicuous it looks, making it the perfect thing for sneaking some rum punch to share with the others at your mom group meet-up in the park.
Because, wow! That would be irresponsible! So glad we didn't mention that!