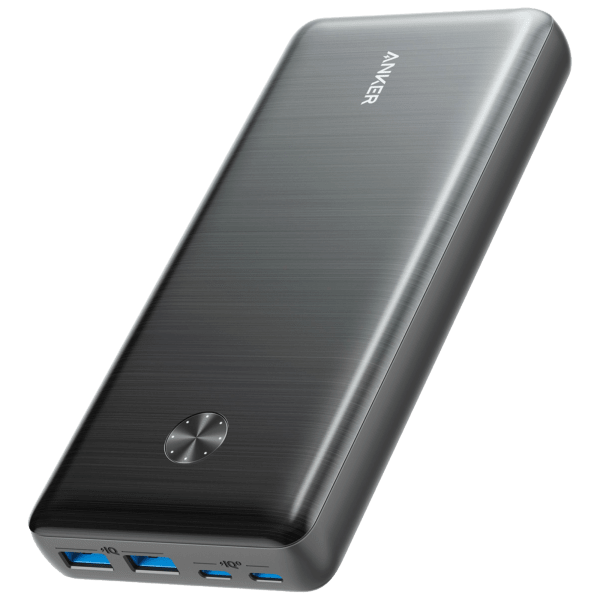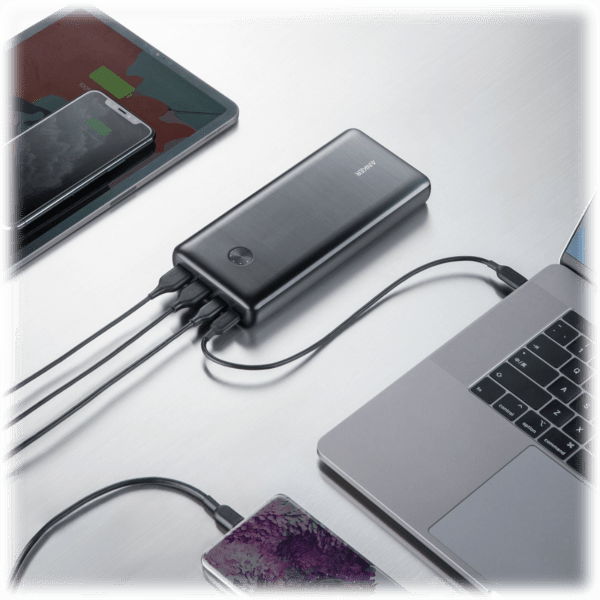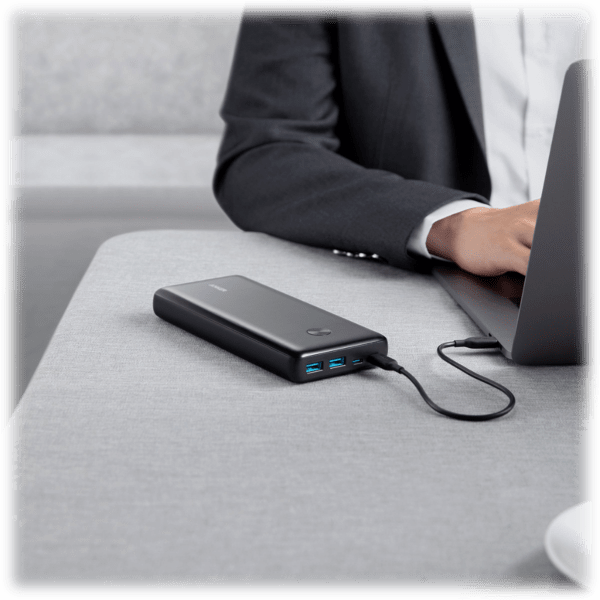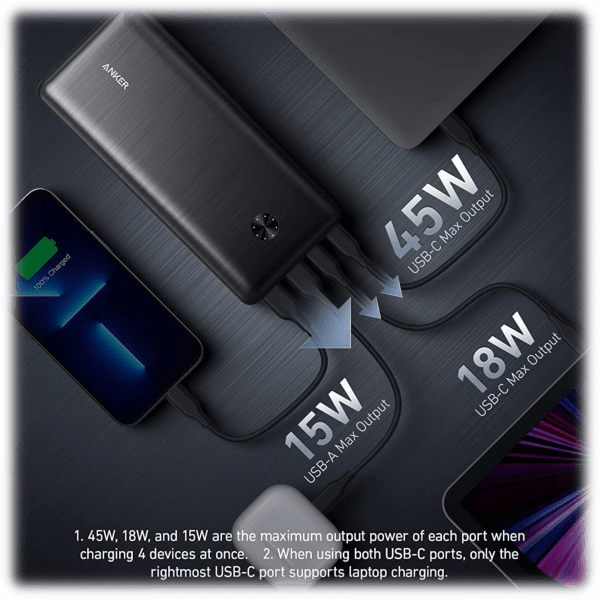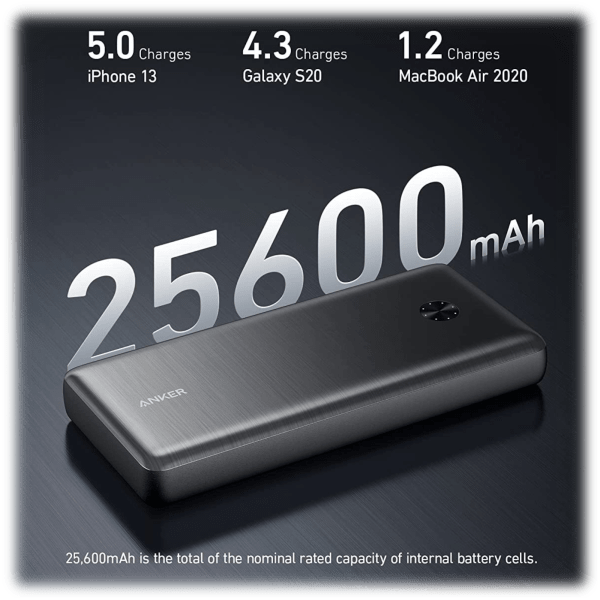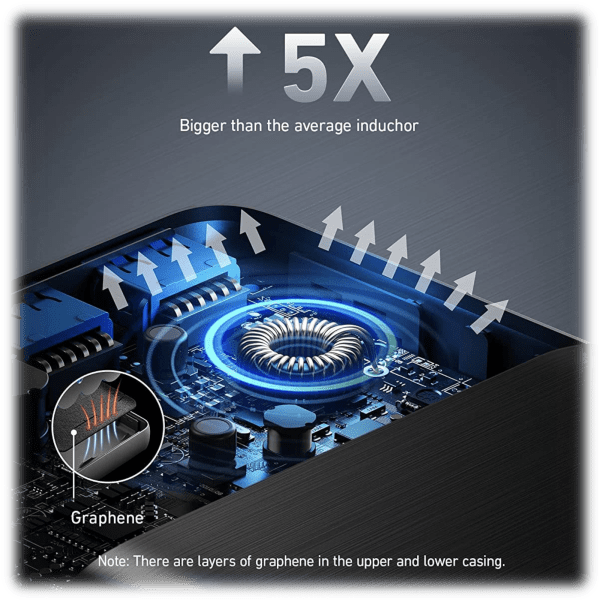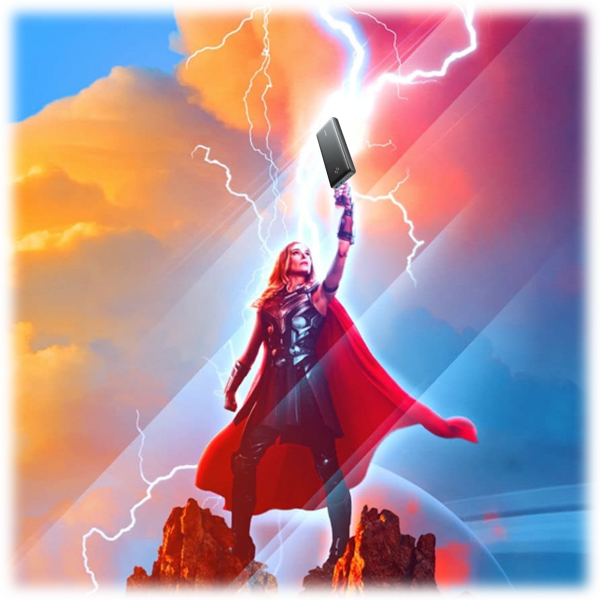 Anker PowerCore III Elite 25,600mAh 87-Watt High Speed USB-C PD Power Bank
It can charge an iPhone 13 up to 5 times, an iPad mini 5 up to 3 times, or a MacBook Air 2020 1.2 times
2 USB-C ports and 2 USB-A ports means you can charge four things at once
Seriously, just a whole bunch of charging capacity
Some fancier, more tech-y info: you can charge 1 thing at 87 watts, or up to 4 things at a total of 78 watts
Looking for something a little more random and wearable? Check out Mediocritee and get TWO mystery shirts for just $12!
Its position at the magazine: writer-at-charge
see more product specs
Anker's In Charge
25,600mAh?! Wowza!
For those of you who aren't fluent in power bank/battery lingo (or who have forgotten much of it since we stopped selling them every other day like we did a couple years ago), that's real big! (Or, we should clarify: that's a real big charge. The power bank itself is pretty compact, actually.)
What we're saying is this isn't the power bank you need to keep your phone alive a few extra minutes on the bus ride home so that you can read the texts from your coworker filled with all the hot goss they weren't comfortable saying aloud in the office.
Instead, this is the power bank you need when you're on a plane without the plugs between the seats and you left the gate an hour ago but now you're just sitting on the tarmac still waiting to take off for your five-hour flight and the only way you'll remain sane is if you keep your phone, your laptop, and your earbuds remain at least somewhat charged for the duration.
Now, you might be wondering, can it really do all that? Here's what Anker says:
Charge an iPhone 13 5 times, an iPad mini 5 3 times, or a MacBook Air 2020 once.
And while it has 2 USB-C ports and 2 USB-A ports, allowing it to charge 4 devices simultaneously, the above breakdown is helpful because, most likely, you're going to use this thing to charge one thing a few times rather than to charge a few things a little bit all at once.
(For the nerds: you can charge 1 thing at 87 watts, or up to 4 things at a total of 78 watts.)
In fact, might its capacity be a bad thing? After all, if you need something to charge your dead phone 4 times, it seems like maybe you're forgetful about charging stuff? So wouldn't you be more likely to forget to recharge a high-capacity power bank? Because, given its capacity, you have to charge it so infrequently?
What? No, that doesn't make any sense! More charge is good!
So get one of these and keep your devices alive a lot longer.