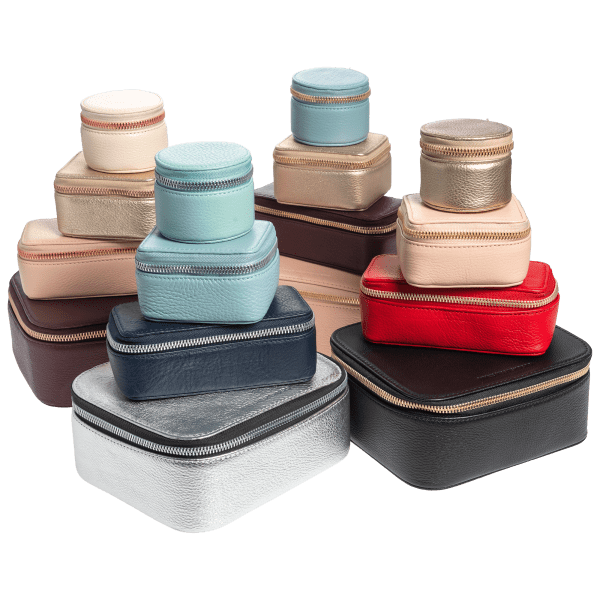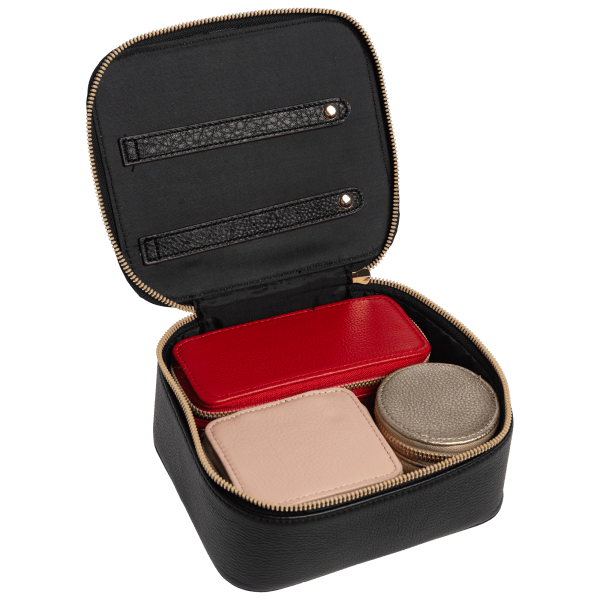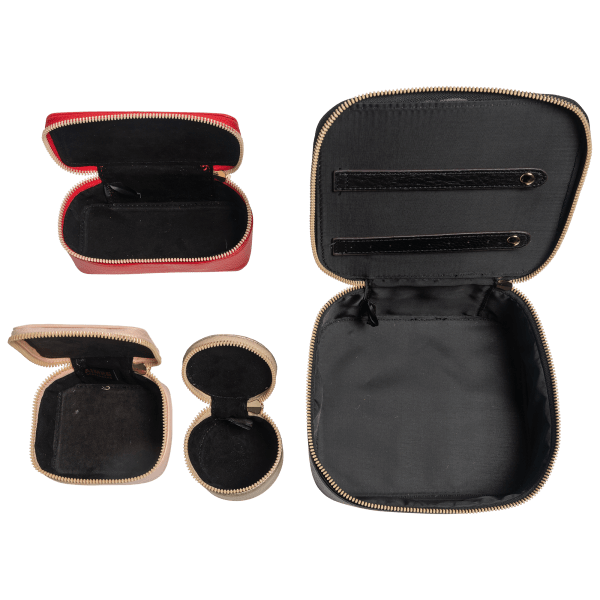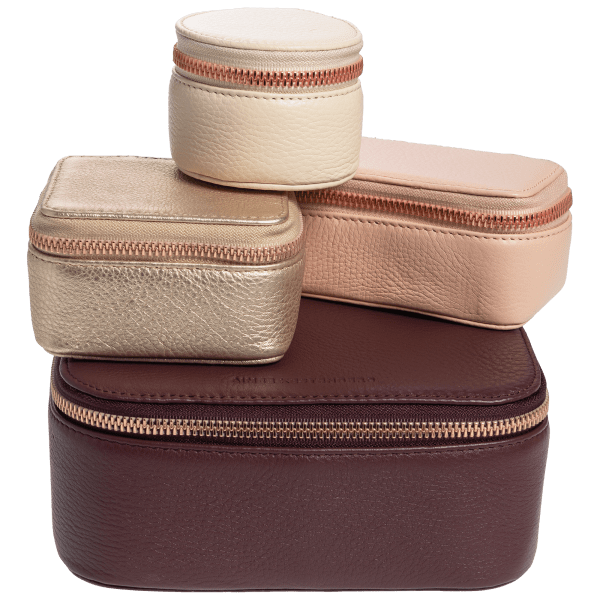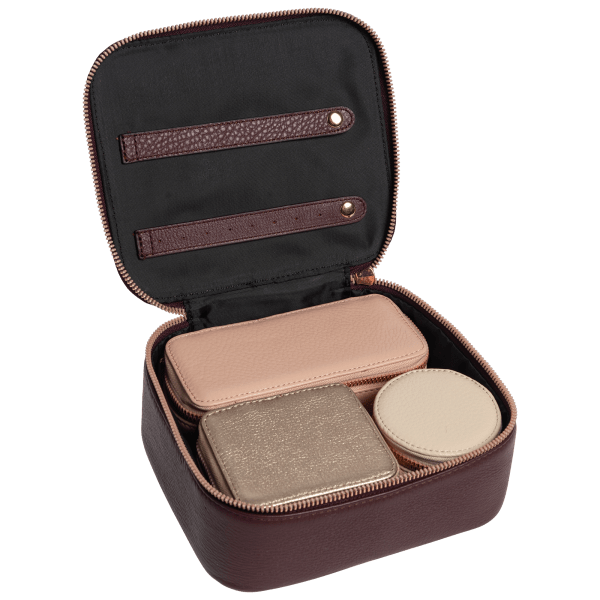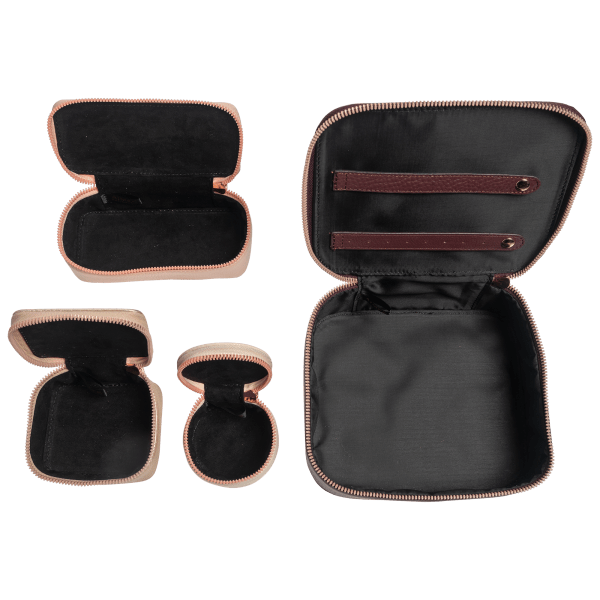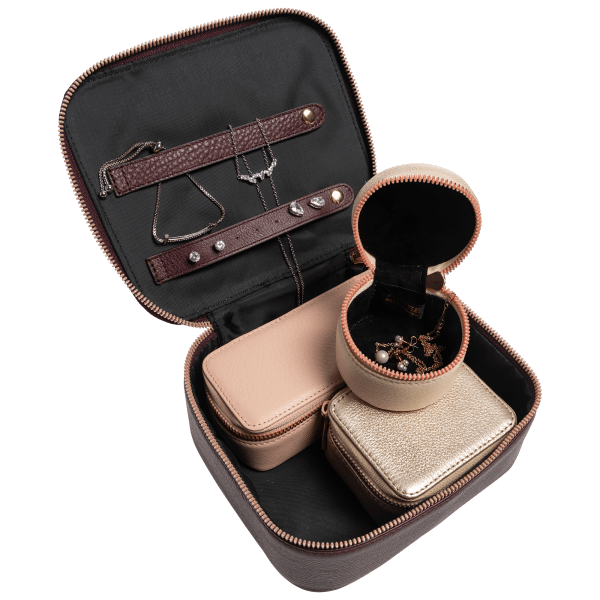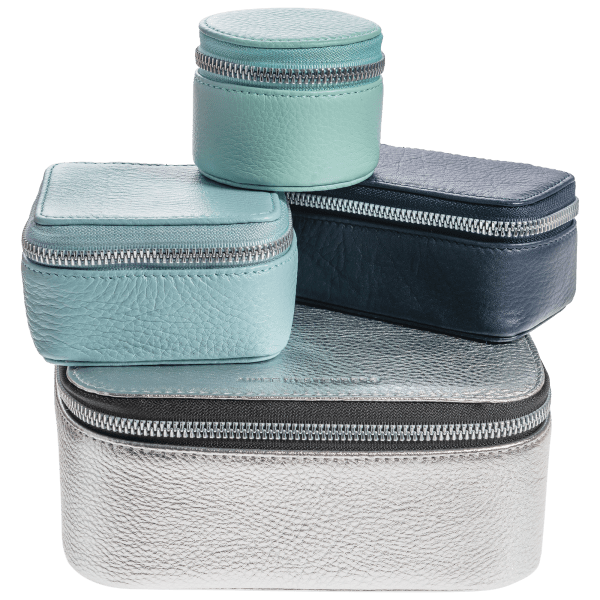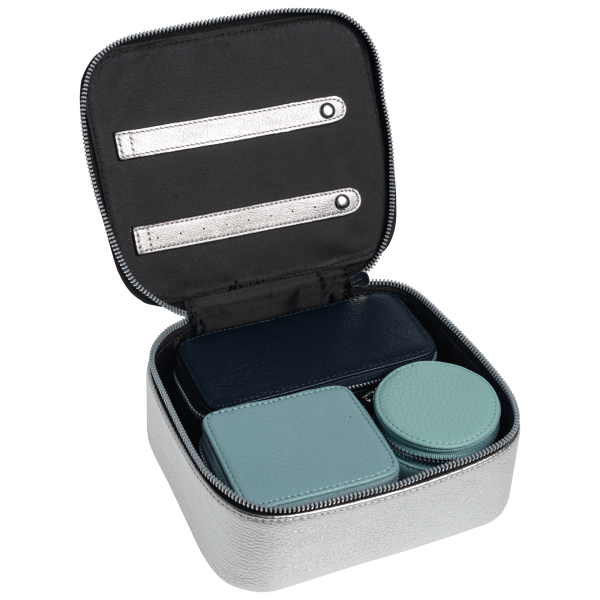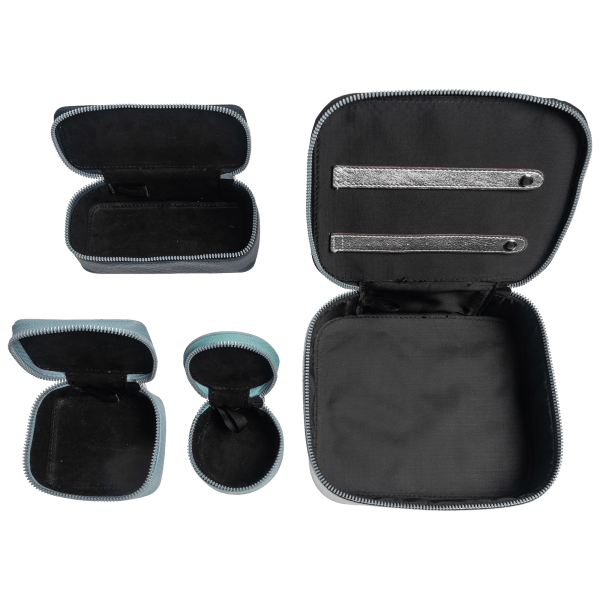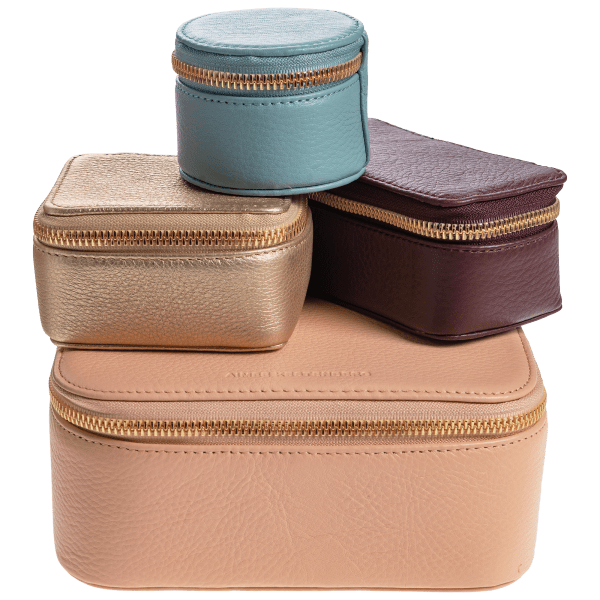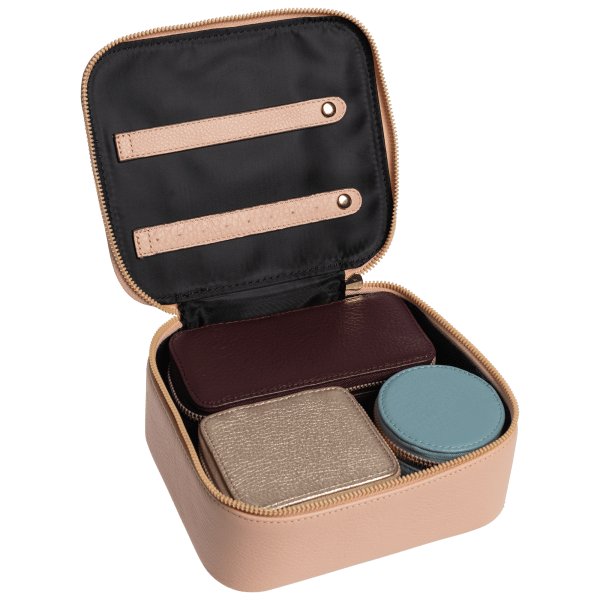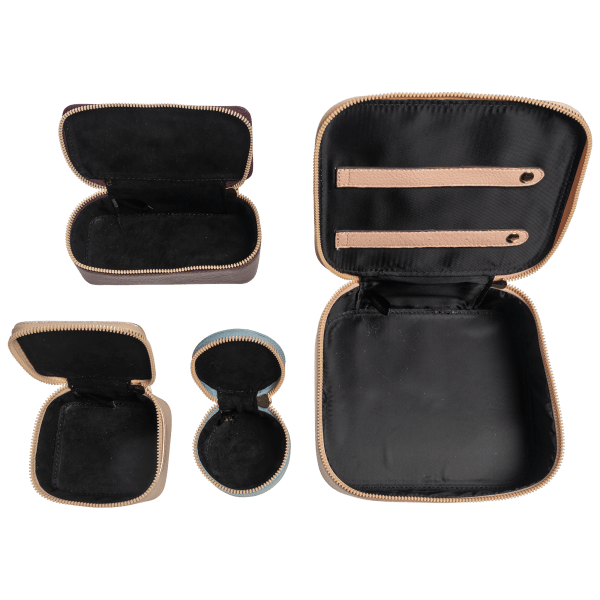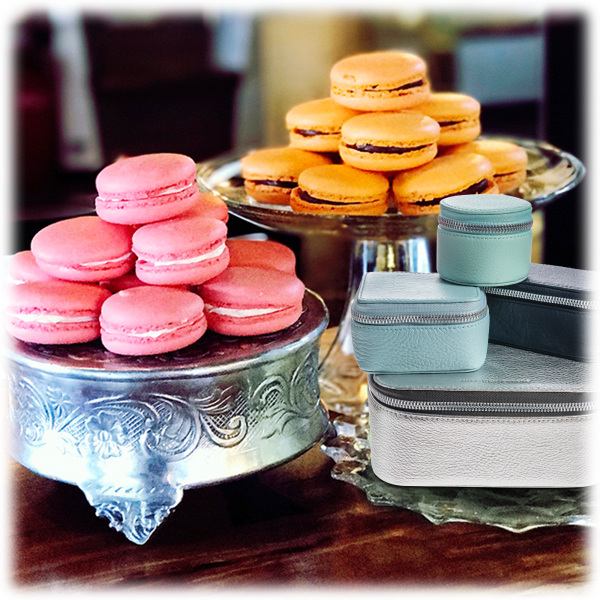 Aimee Kestenberg Genuine Leather 4-Piece Organizer Travel Set
A great gift for the always-perfectly-made-up jet-setter in your life
It's like cute little luggage that mice would take on an old-timey cruise ship
Except it's for stashing all your jewelry, makeup and toiletries while you travel
4 pieces, each of them made from 100% genuine pebbled leather
Model: yes, if you're a model, these could be very useful
see more product specs
Timing Is Everything
When's the right time to sell travel stuff?
Take this Aimee Kestenberg Genuine Leather 4-Piece Organizer Travel Set, for example. It's got everything you need to easily–and dare say, stylishly–pack all the makeup, toiletries, and jewelry one would need for an extended (but not too extended) trip. For example, they'd be perfect to take with you when you head home next week for Thanksgiving.
Except for one problem: it won't ship on time. Which sucks. Maybe should've offered this a while ago, right?
No!
Because let's be honest, there's nothing like a good struggle to highlight exactly why you need something. Were we to have offered this set a month ago, a few thoughtful shoppers would've snatched it up in anticipation of the holiday travel season.
But a lot of us? We'd see something like this in early October and say, "Ha! What a silly item, Meh! What a ludicrous offering! Why should I confine my ever expanding collection of facial creams and makeups and oral care products when they are free to luxuriate on the many shelves inside my enormous medicine cabinet?"
Now, though, with your suitcase bulging with jeans and sweaters and shoes and running shoes (just in case you work out, lol) and delightfully ironic Mediocritee shirts, you're more likely to see this travel set and think, damn, I wish I had something that offered that level of organization. Or you think, Oh wow, I should get that as a gift for someone, so they can avoid the fate that has befallen me!
In conclusion, now is the perfect time for us to sell travel stuff, and you should buy 2 sets: one for when you head home for Christmas, and the other to give as a gift for someone else.