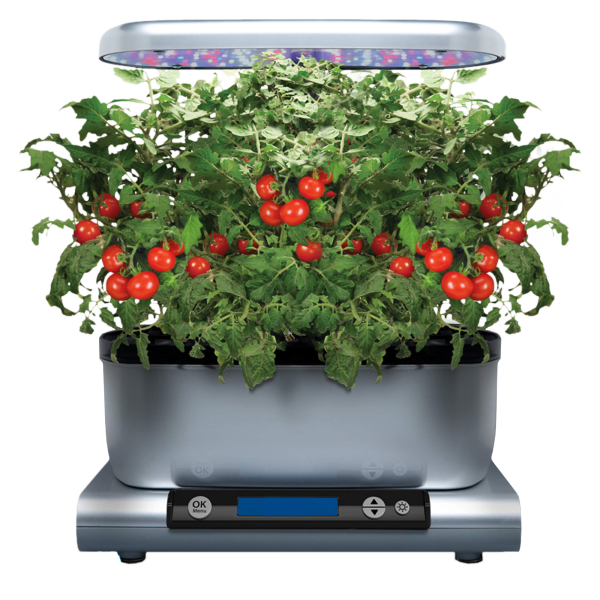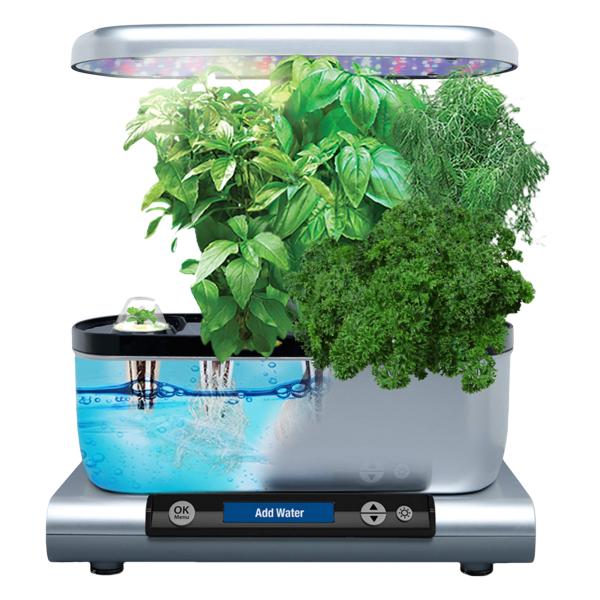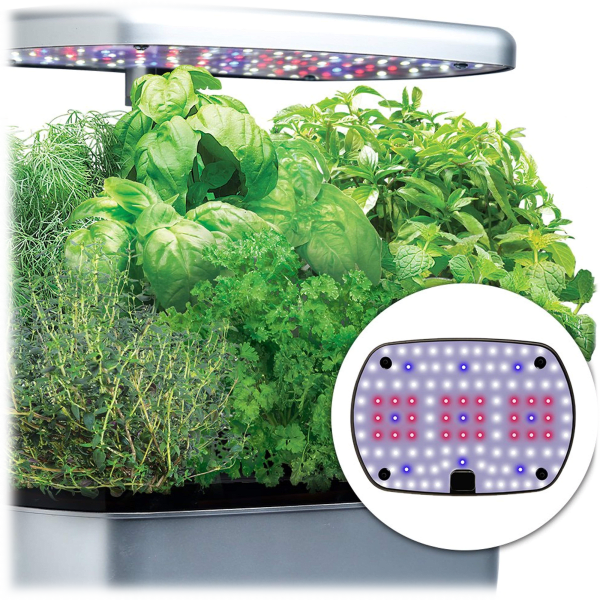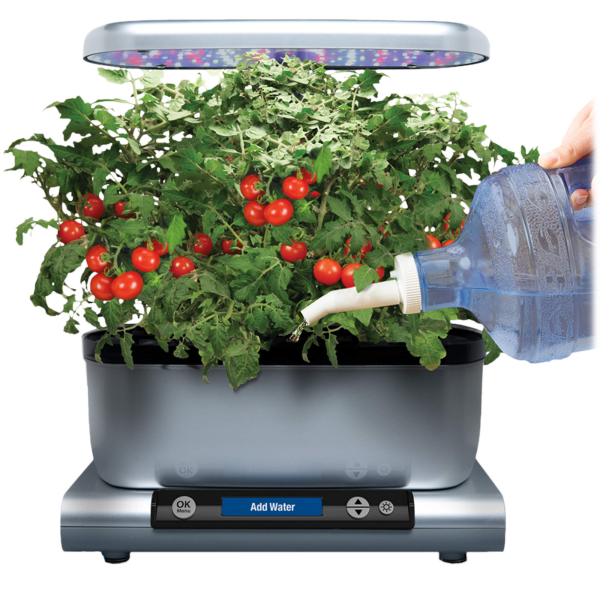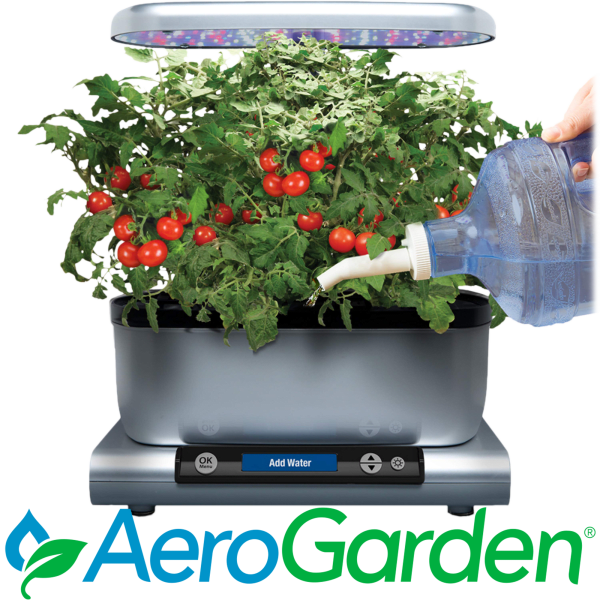 AeroGarden Harvest Premium with 6-Pod Gourmet Herbs, Platinum
Like a pod coffee machine for your green cravings.
Honestly, these things seem dope as hell: a cool little garden for herbs and greens that'll sit on your counter making shit happen all winter.
Comes with 6 herb pods: Genovese Basil, Thai Basil, Curly Parsley, Dill, Thyme, and Mint.
Model: 901061-1200. A good move to go with the long string of numbers. Really separates this thing from a pot.
see more product specs
Green Through Winter
Basically what you've got here is like a Keurig that makes plants instead of coffee. Except cooler, because instead of making a pretty easy process slightly easier–like a pod coffee machine–these AeroGardens make an actual strenuous non-temperature-controlled seasonal process not-so-strenuous, temperature-controlled, and non-seasonal.
This can be confirmed by a number of reviews, like this one from Jessica on Amazon, who is "Six months in and loving them":
These are so low maintenance and we're having so much fun growing the herb and tomato packs. Very high yield with very little effort.
Really, the only complaints I could find were about a few plants here or there not coming up, or in one case, the basil not bolting to seed and growing leaves that "were large enough to cover a sandwich." (Which sounds awesome, honestly.)
But we want to return something we mentioned above: the seasonal part. Because that's really why these things are so dope.
The summer is a delight for lovers of herbs of vegetables. The greens are plentiful, the mint plants grow like weeds, and fresh produce is available every weekend at the farmer's market, straight from the fields to you.
And then the winter comes and everything gets covered in snow and dies. Or worse doesn't get covered in snow. Just dies from the cold. The world becomes a field of gray and brown. There are no leaves. The garden plots are barren. They serve only as a reminder of winter's frigid chokehold on our survival. If we want to see green in the wild, we must look to the stoic pine trees, at least until March, when the first Shamrock Shakes bloom.
Your greens you will buy in sad plastic tubs at the grocery store, and your herbs will be sold in little tiny cases containing just a few sprigs of thyme or a dozen little basil leaves that go bad in about 3 hours.
With living plants, you can take a few leaves off here and there as needed, thus prolonging your reserves. So, if you think about it, even at $79 these things will eventually pay for themselves.
But really, it's not about the savings. It's about bringing some life to such a deathly time as winter.
Uh, on second thought, that sounds way creepy. So let's go with the savings thing. Yeah! It's a great financial decision to buy these!