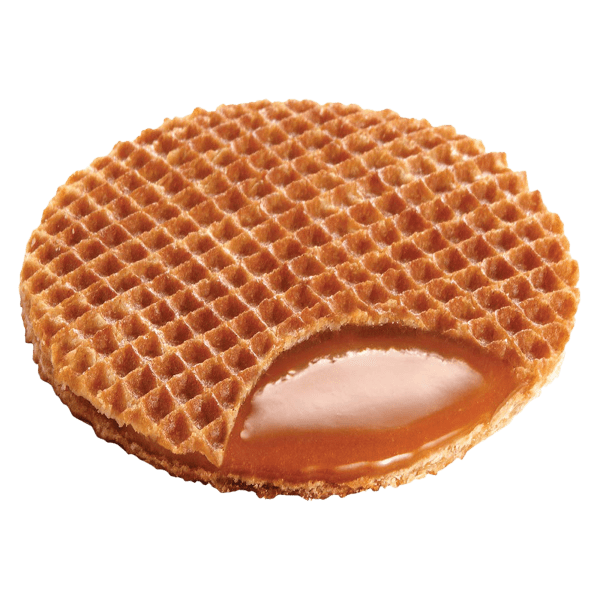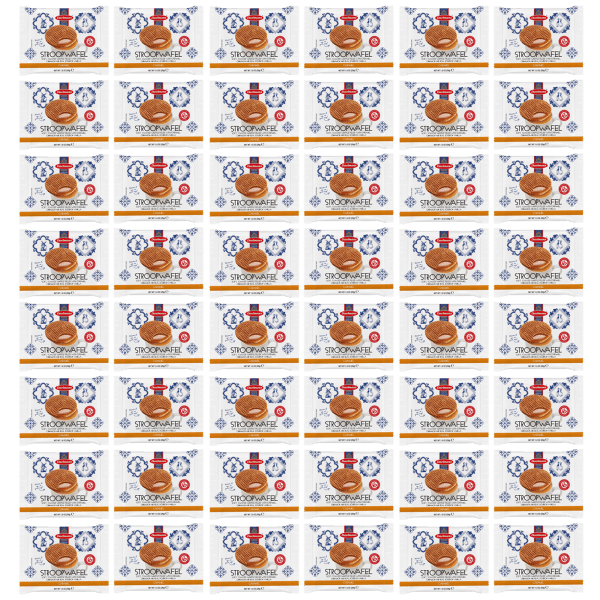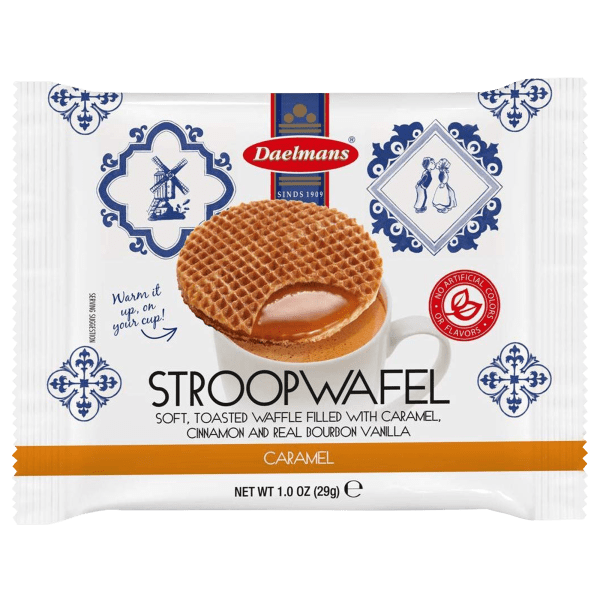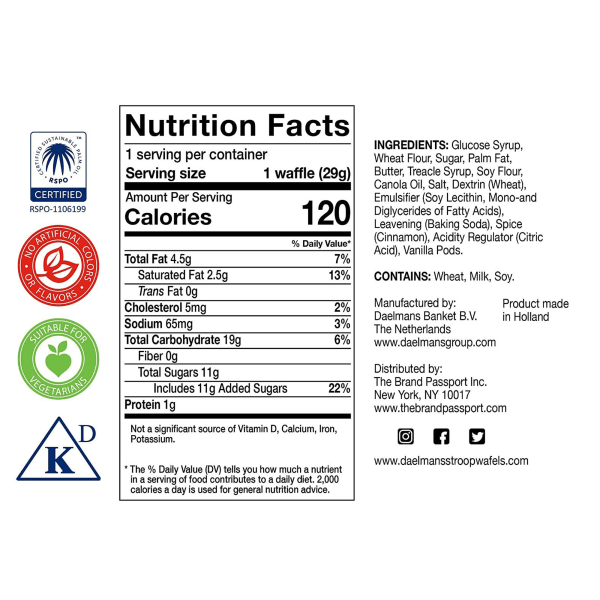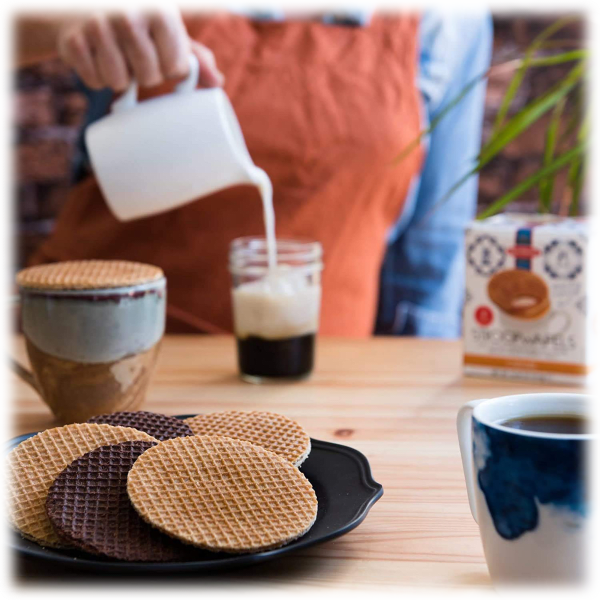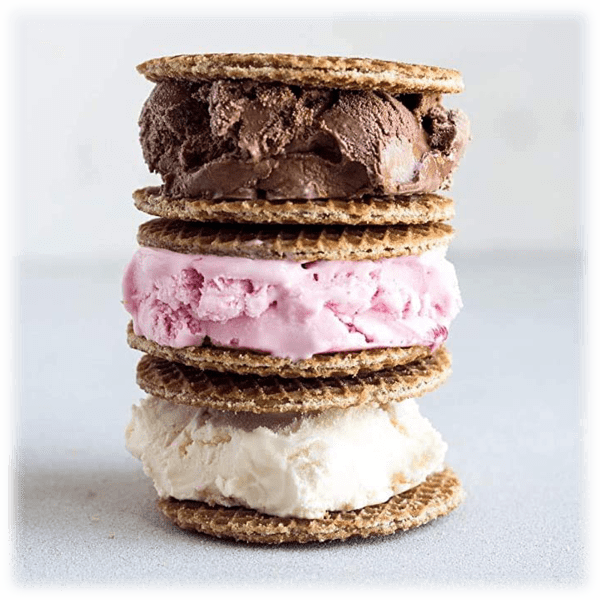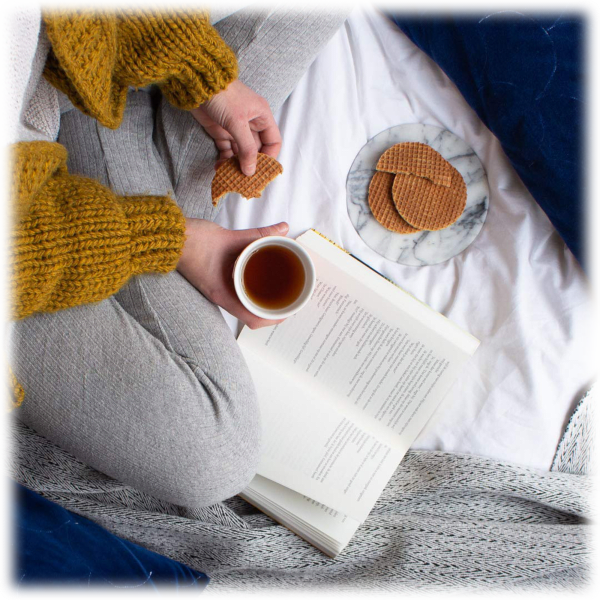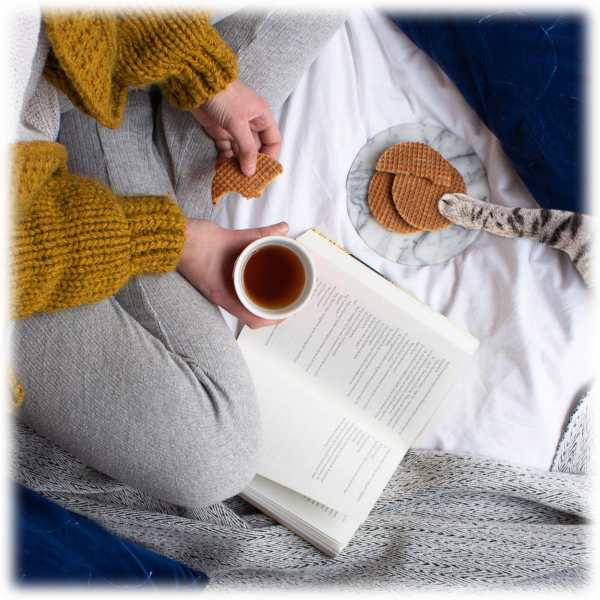 48-Pack: Daelman's Soft Toasted Stroopwafels
That weirdly delicious cookie you had one time on an airplane can now be enjoyed IN YOUR OWN HOME
No, not Bischoff; the other one
Chewy, bendy, sweet, perfect
Not the kind we sold previously
Model: 5TR00P-D06
see more product specs
The Classic
Just to be clear: these are not the same stroopwafels we sold the last two times.
Those stroopwafels were sweetened with a bunch of weird stuff like monk fruit extract so they had less sugar. Each one also featured a pretty impressive amount of fiber considering the size. Seriously. Eating more than three in a sitting was basically the equivalent of drinking the stuff they give you in advance of a colonoscopy. And they were made by a company that gets profiled in tech publications. We're talking the type of people who are probably, at this very moment, on a Zoom call discussing the rollout for the Stroop2, the world's first ever cookie to feature wifi connectivity and voice recognition. Okay, that's an exaggerations, but you get the point.
These ones, on the other hand? They're just stroopwafels. We're talking two super thin bendy-chewy waffle cookies with caramel in the middle, coming to you straight from Holland. A bit more sugar, a lot less fiber.
I.e., your classic Dutch snack.
And yes, that word–classic–is important here, because we want to be careful in what we're implying. It's not that the previous stroopwafels were 'advanced' and these are 'basic.' Or that the others were 'gimmicky' and these are 'straightforward.'
It's more of an aesthetic choice.
Like, those other ones are the Tesla Roadster. These are a fully restored 1961 Porsche 356. Those other stroopwafels are a modern mansion built into the side of a mountain. These are a gothic estate surrounded by manicured grounds and victorian gardens. Those other stroopwafels are the Foo Fighters' "Everlong" as remixed by Deadmau5, featuring Billie Eilish and Lil Nas X. These are Nirvana's "Smells Like Teen Spirit."
Or, to put it differently, while the founders of Rip Van Wafels (who make the ones we offered previously) might have lofty aspirations for bringing the stroopwafel into the future, the folks at Daelman's seek only to continue a tradition that originated when some 18th century bakers in Gouda were like, "Hey, why don't we repurpose and sweeten some of these scraps and crumbs we got all over the place."
In conclusion, the other stroopwafels we sold are good. These stroopwafels we're selling today are good. All stroopwafels are good. So buy some stroopwafels.