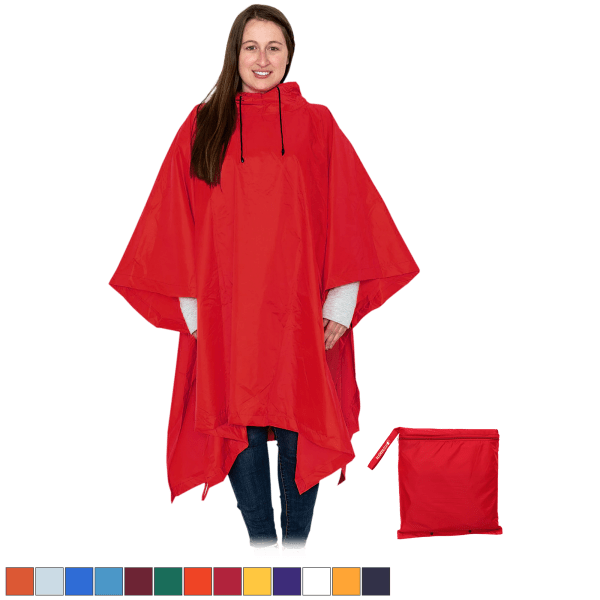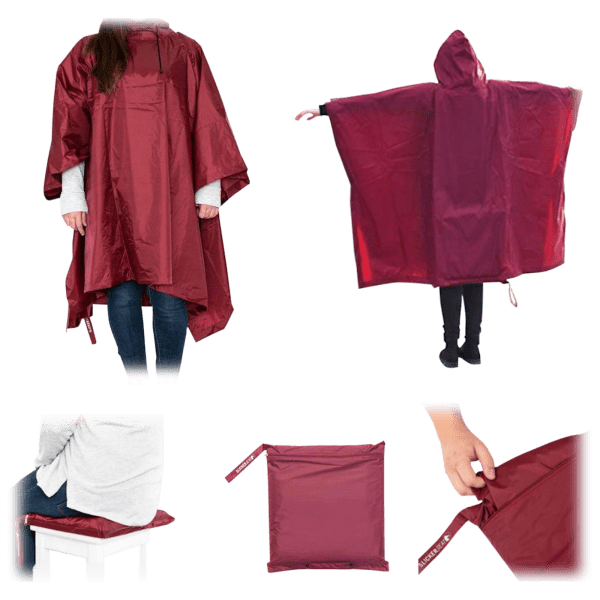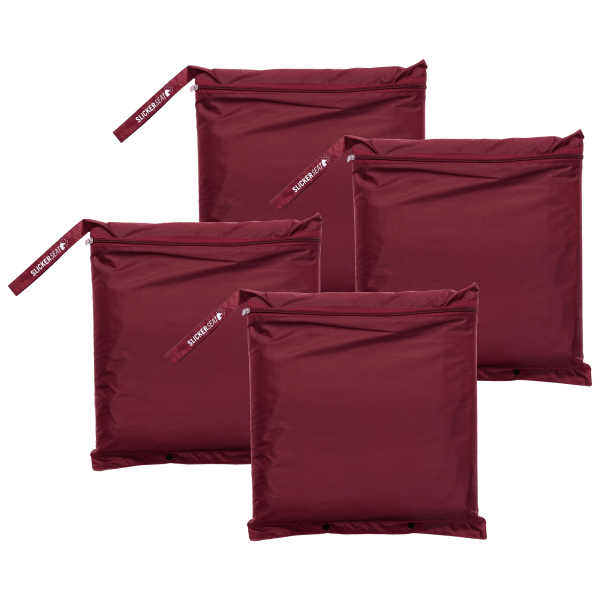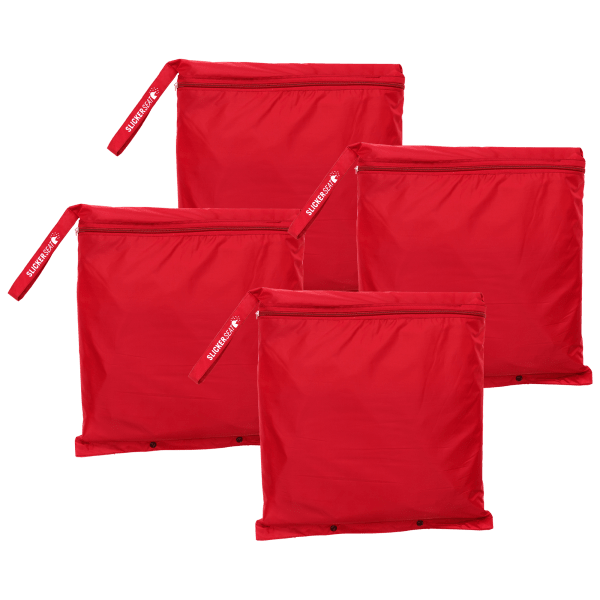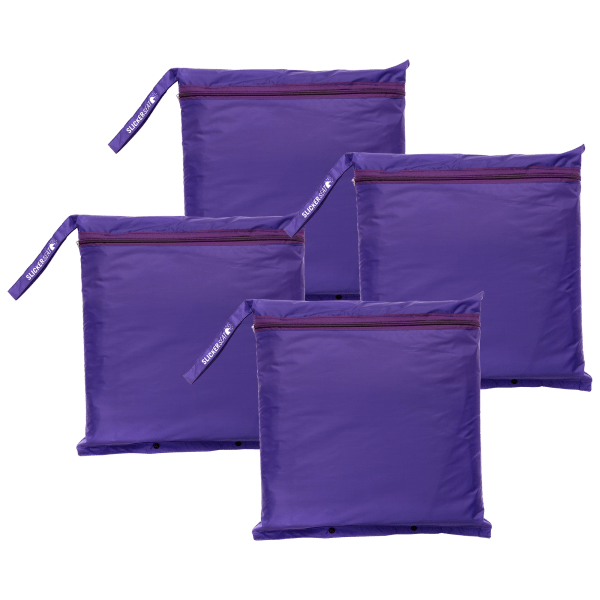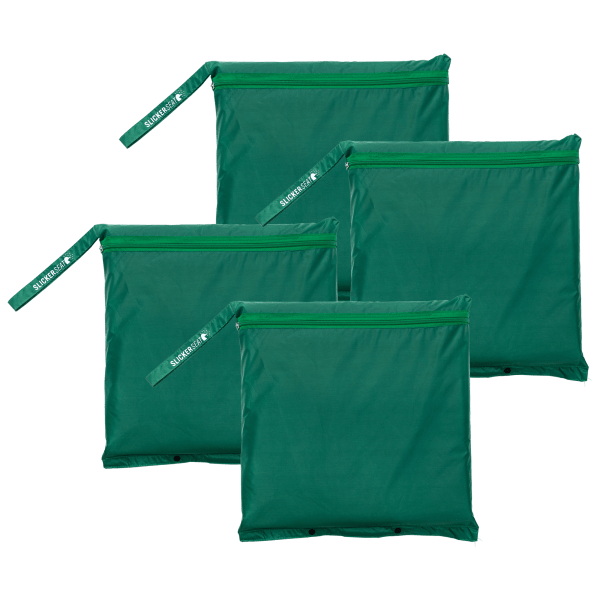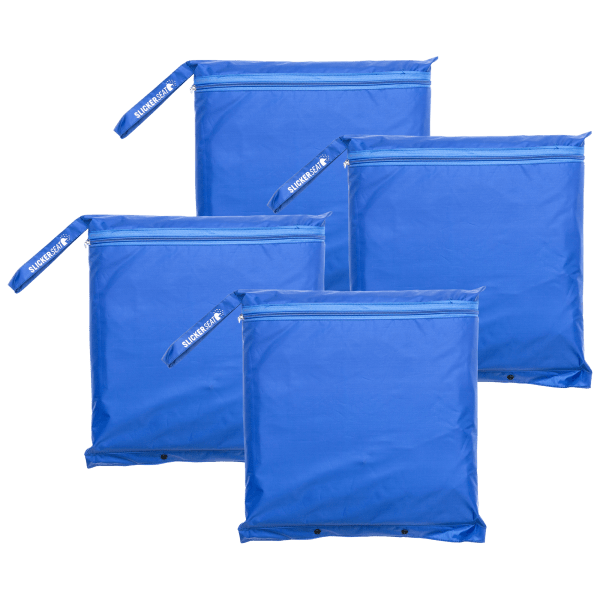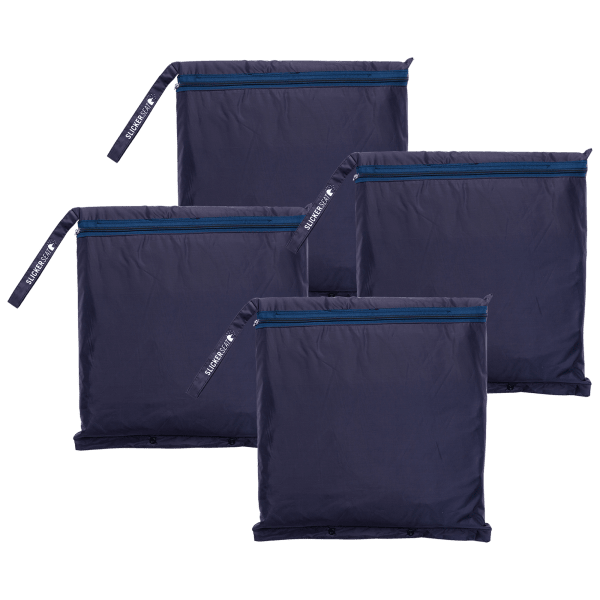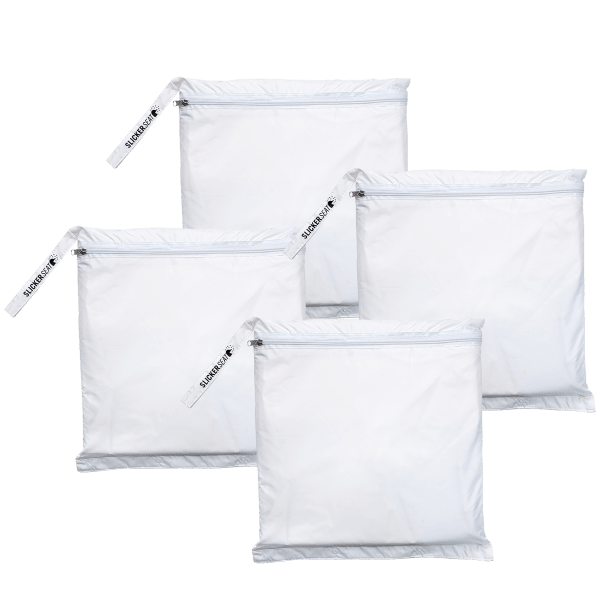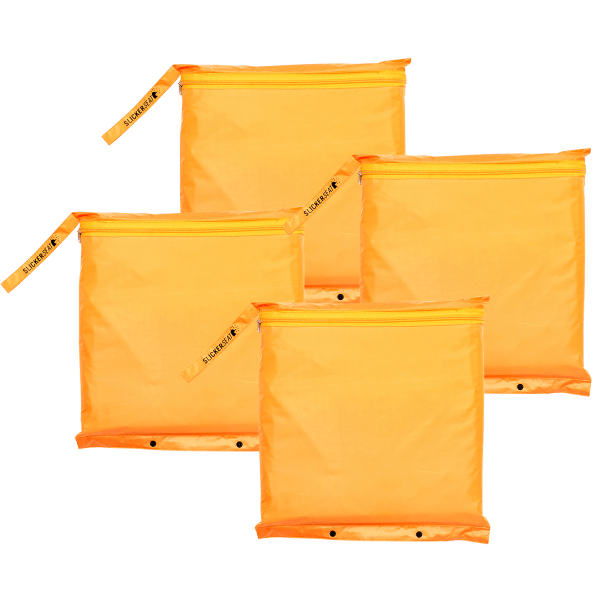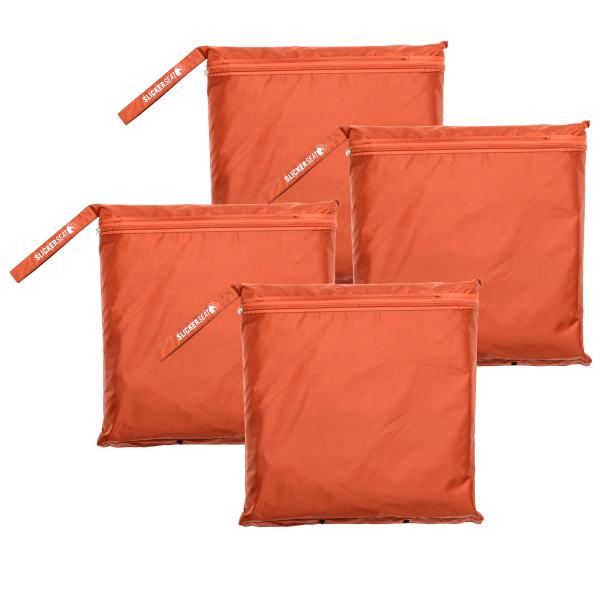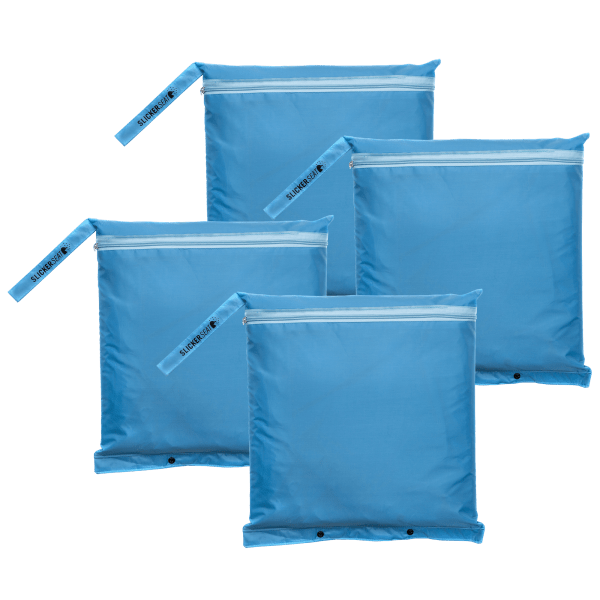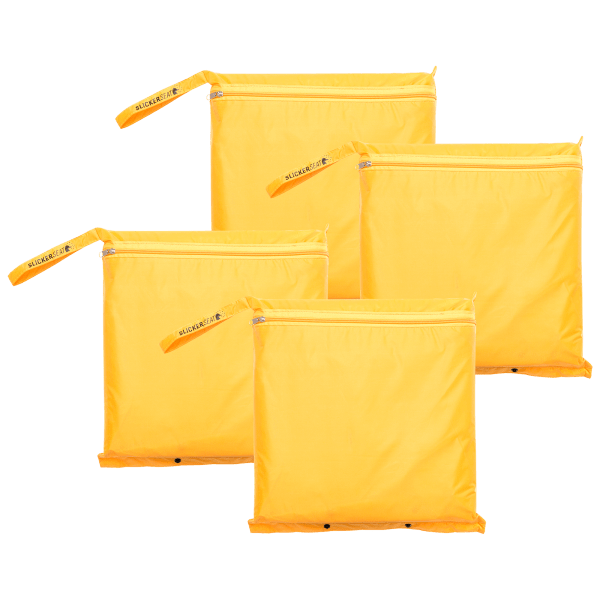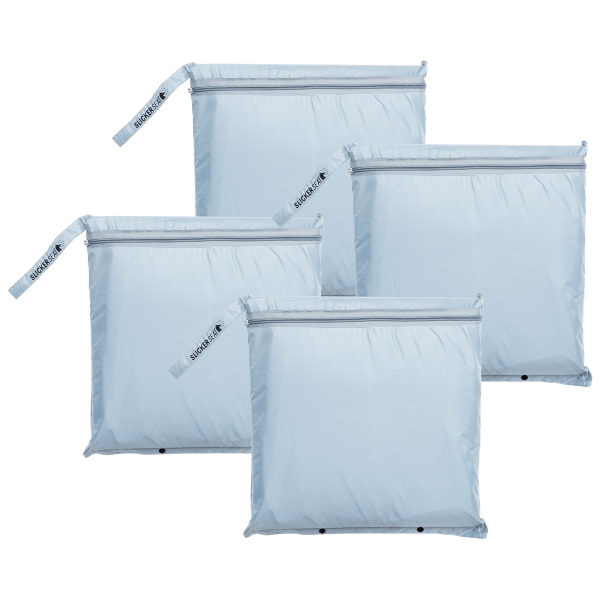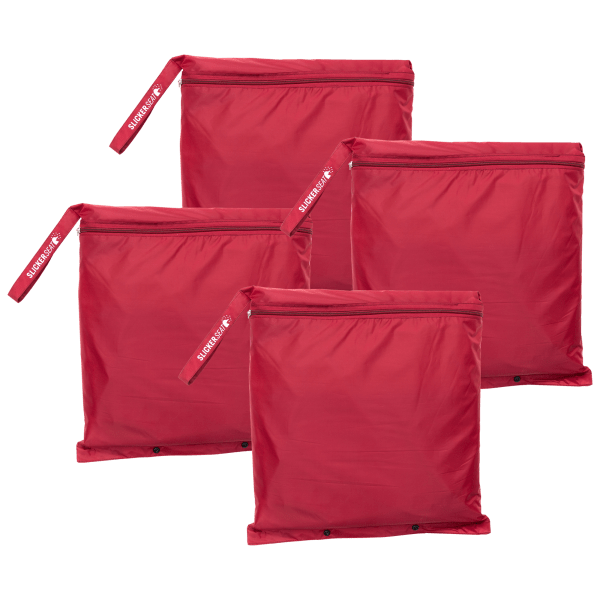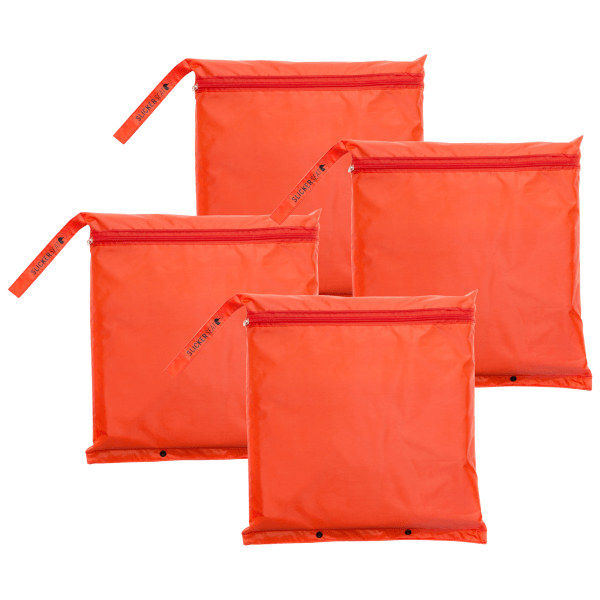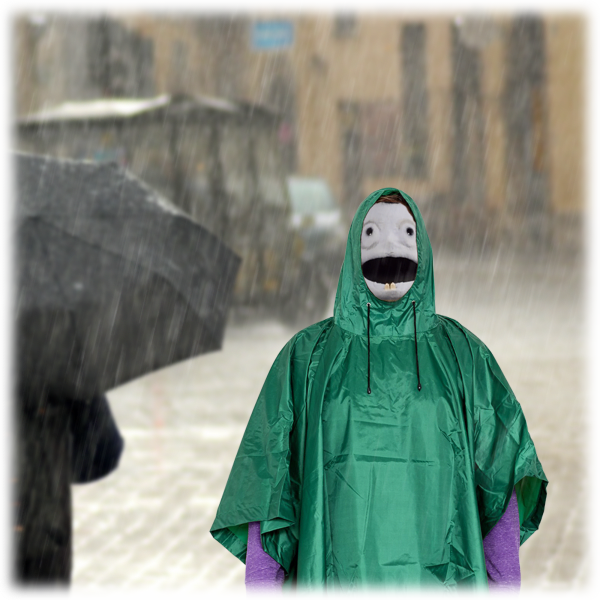 4-Pack: Slicker Seat Premium Poncho with Stadium Seat Coverage
You get a bunch of these quality rain ponchos…with a twist
They've got a removable seat pad, so you can be comfy and dry watching sports in the rain
One of those rare silly products where you're like, "You know, I really could see myself using that…"
Model: R41N-1T-1N
see more product specs
Dry Again Later
This is a photo of today's product being put to use: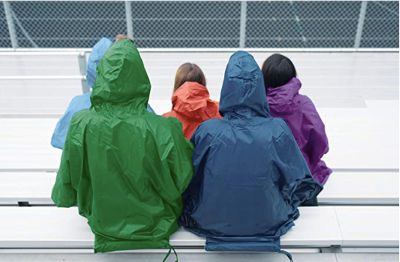 This is a photo of Man Man, an indie rock band known for their musical playfulness and raucous live performances: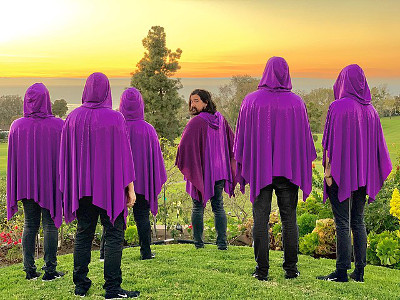 Now, what's the biggest difference between these two photos?
Your first inclination might be to say that the people in the first photo couldn't produce an album as delightful as Man Man's excellent (and dare we say under-discussed) 2020 offering, Dream Hunting in the Valley of the In​-​Between. (You should listen to it! It's a lot of fun! Our favorite track is "Lonely Beuys.")
And you very well might be right about that. Then again, the people in the first photo aren't facing the camera, so who knows? They could be The Strokes or something. That means we cannot say, definitively, that the people in the first photo are musically inferior to the people in the second.
What we can say definitively, though, is this: were the members of Man Man to attend a baseball game dressed as they are here, and were it to begin raining, their butts would get wet. Whereas, in that exact situation, those in the first photograph (very possibly The Strokes), would have much dryyr butts.
Also, probably dryyr shoulders and arms and everything else too. But that's really just more speculation. After all, Man Man's robes look like they're made of cloth, but they could be lined.