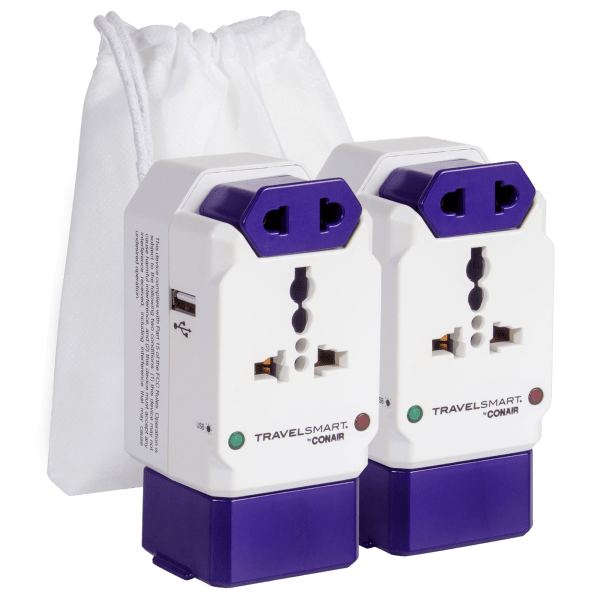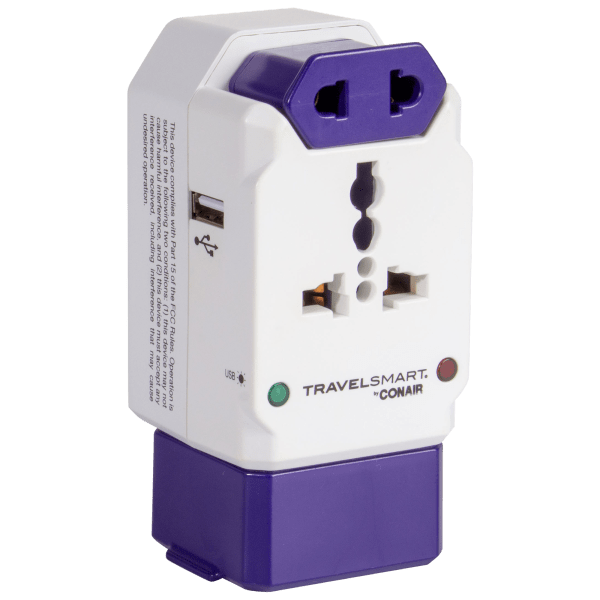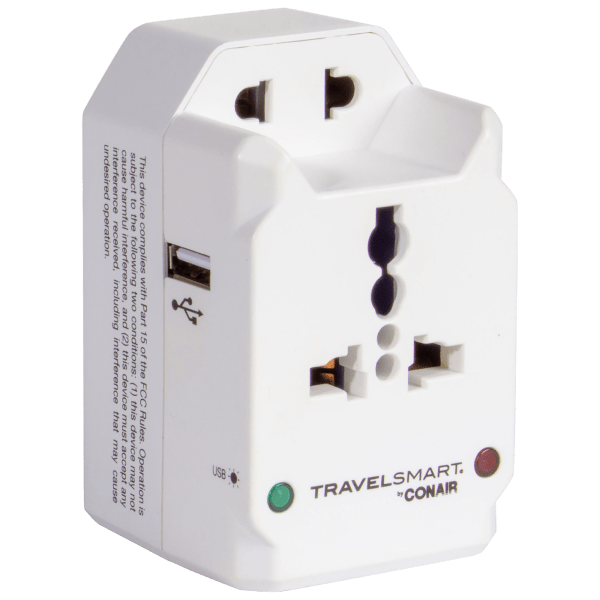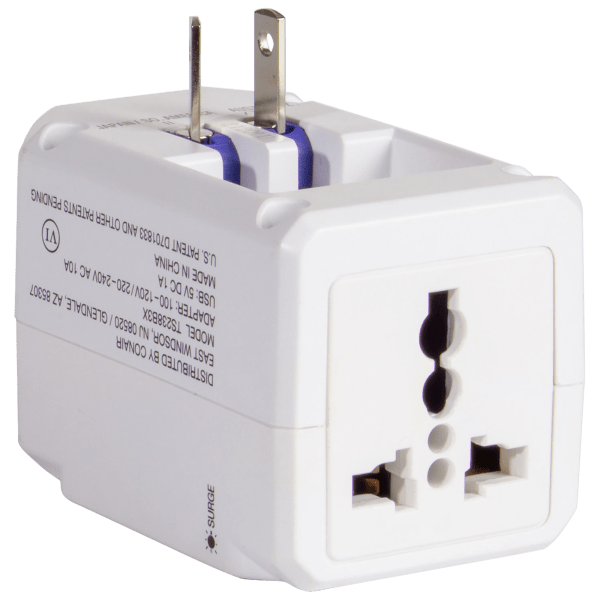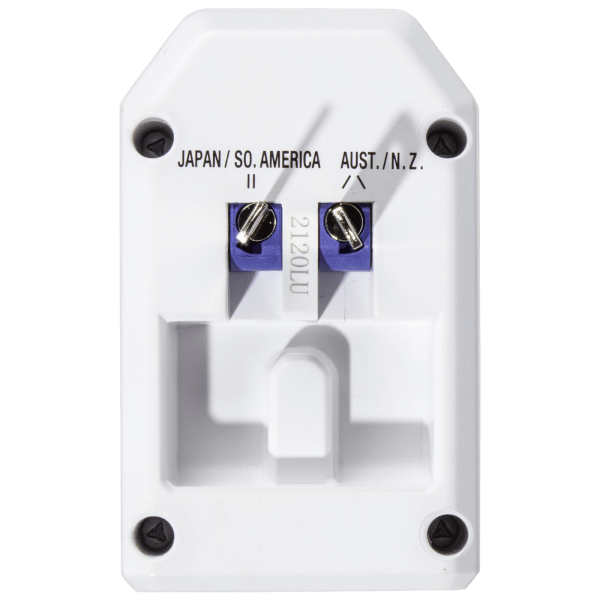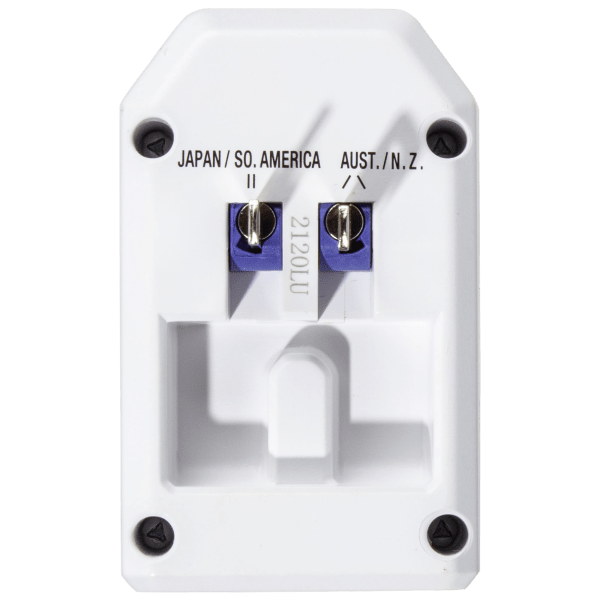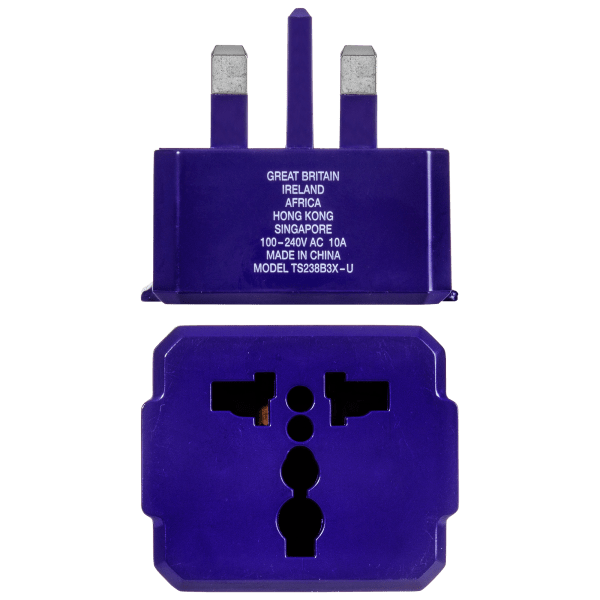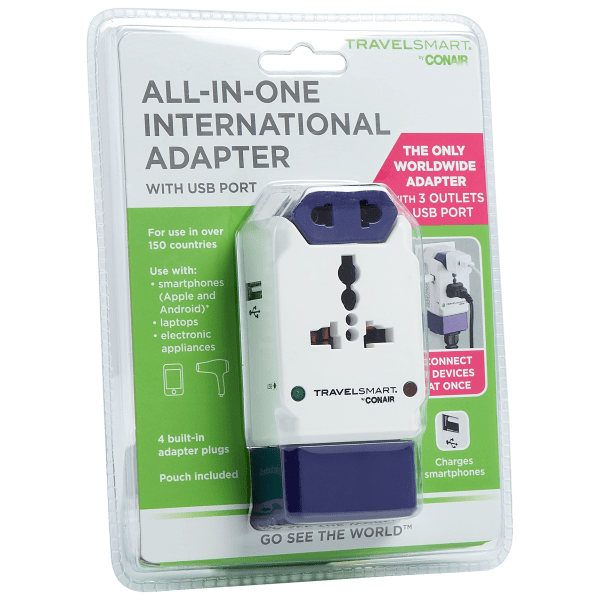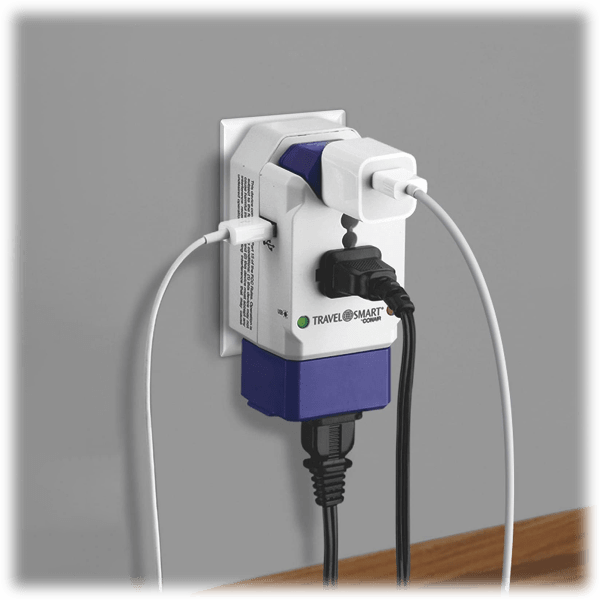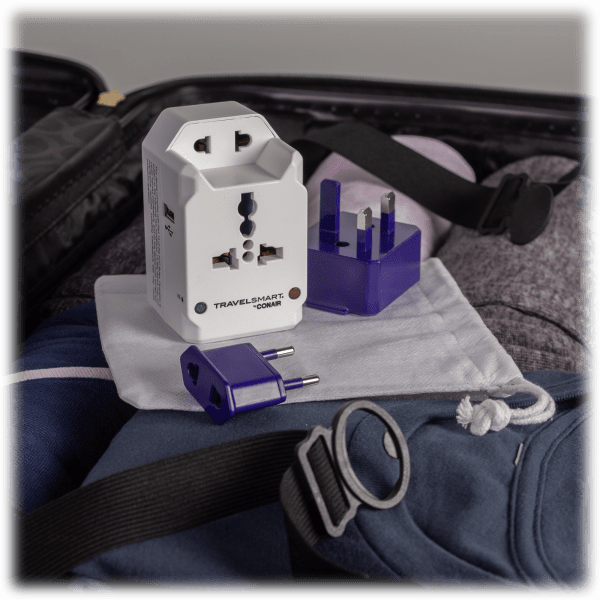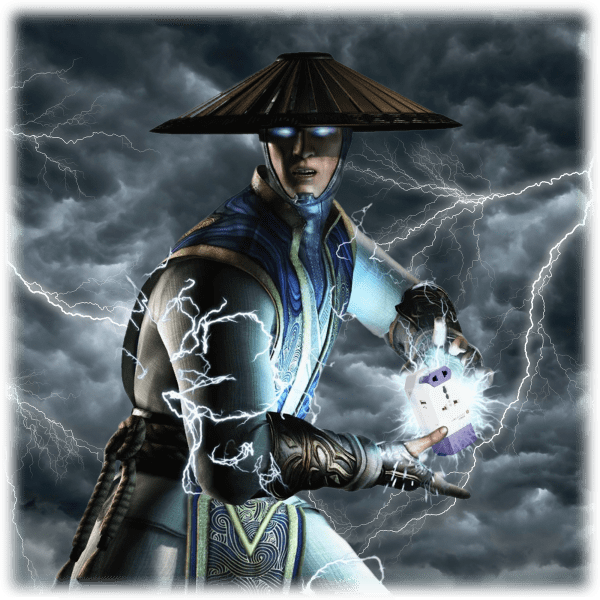 2-Pack: TravelSmart by Conair All-in-One Adapter with USB
Turn European outlets into surge-protected you-ropean outlets!
And also Asia, Australia, Africa, and South America
We want to apologize for the first feature bullet, and we want you to know that the copywriter who wrote it was fired in the most embarrassing way possible
But seriously, you can plug your American stuff all over the place now
And you can plug up to 4 things in one of these, including USB
Favorite UFC fighter: Conair McGregor
see more product specs
Adapt!
Europe! The history! The culture! The art! The architecture! The food!
Also, the wonky outlets.
Seriously, if you're vacationing in Europe, you want to lose yourself to the experience. You don't want to be stressing about how you're going to charge your phone or your laptop. Hence, you need these All-in-One Adapters from Conair. With a combination of the four most common regional adapter plug configurations, they'll keep you good and powered up wherever you go.
As for how you decide on that–where you'll travel–well, it can be a bit difficult. But fear not! We here at Meh are big-time experts on all things Europe, so we've put together some important information about a few major European cities, in case you might be planning a vacation in the near future. Check it out!
Prague: Prague has all the things we listed at the outset. Yes, there's history. Yes, there's culture. Yes, there's art. Yes, there's lovely architecture. Yes, there's plenty of great food. But really, if you're going to the capitol of the Czech Republic, you ought to take in a concert, as it's the home of a lively music scene. In fact, so many iconic bands call the city home–including Yes, Rush, and Dream Theater–that an entire genre of music takes its name from the city: Prague Rock.
Paris: When people talk about Paris, they often breathlessly describe the cuisine. But what few ever mention is how terrible the service is. For example, if you say "I'll have a salad and bag it," because you want it to go, they'll give you a salad and a big long piece of bread. Seriously, people! It's called listening!
Rome: "When in Rome, do as the Romans do." Outside of Rome, this saying means adapting to the situation at hand. But within Rome, it takes on a different, more literal meaning. Immediately upon arriving, you will be assigned a citizen of Rome to follow. You must do exactly what this Roman does, or risk arrest and imprisonment.
Barcelona: What sets Barcelona apart from other European cities is that its name can be sung perfectly to the beat of The Knack's "My Sharona." And yet, despite this unimpeachable truth, the Barcelona tourism board refuses to acknowledge as much, and, for that matter, will not respond to any of our emails on the subject.
Super helpful, right?
Well, maybe not as helpful as these All-in-One Travel Adapters. Which is why you should buy a 2-pack!