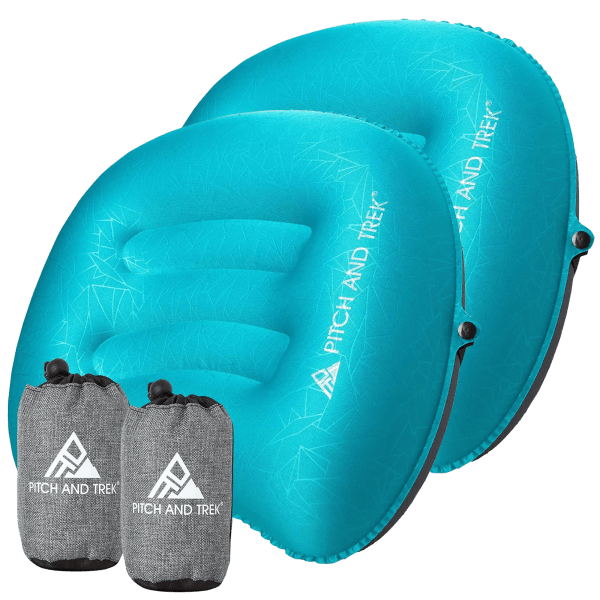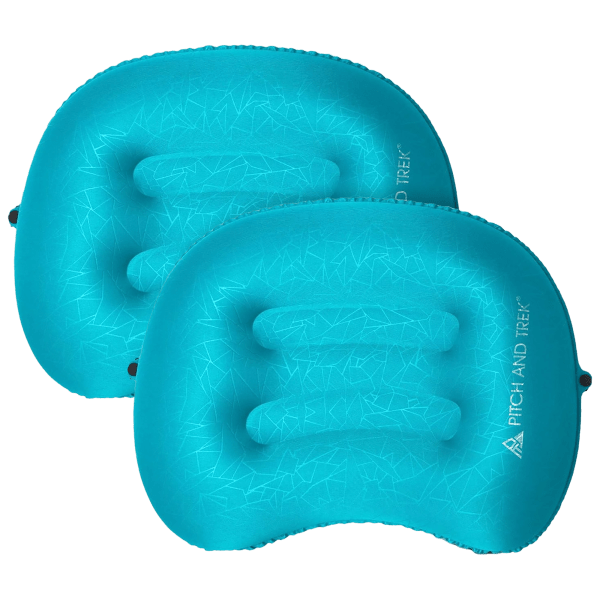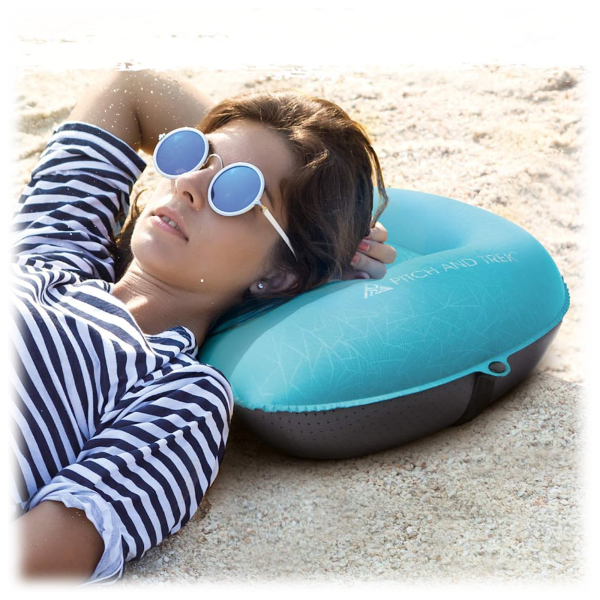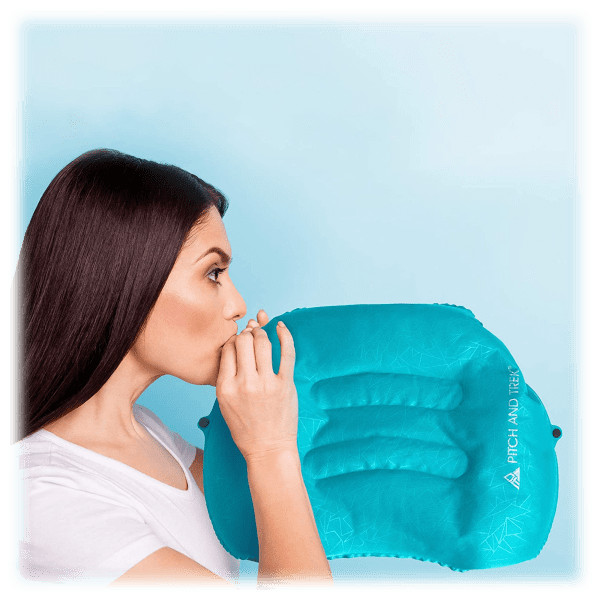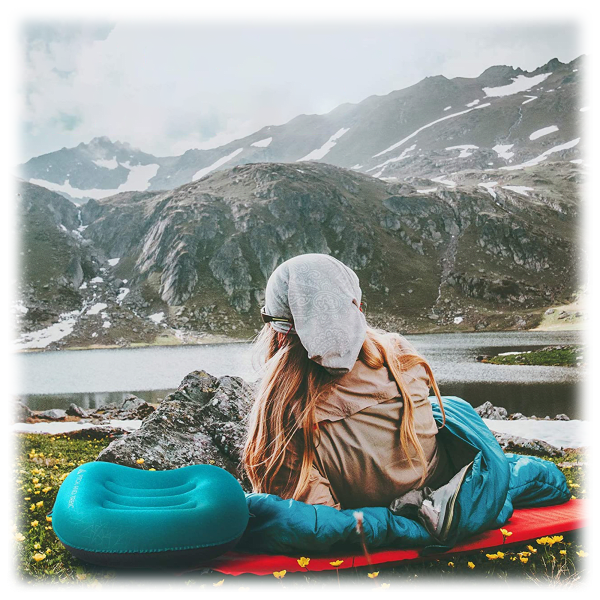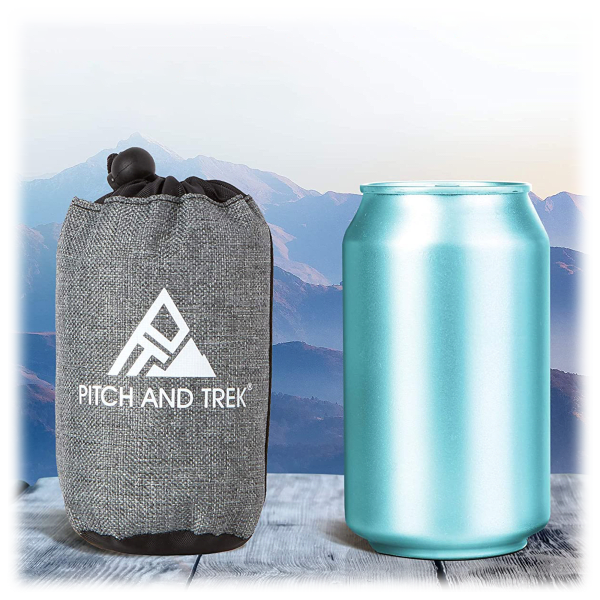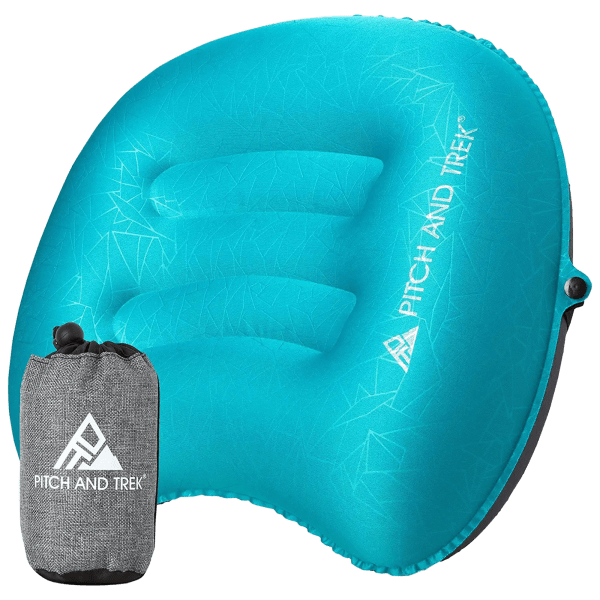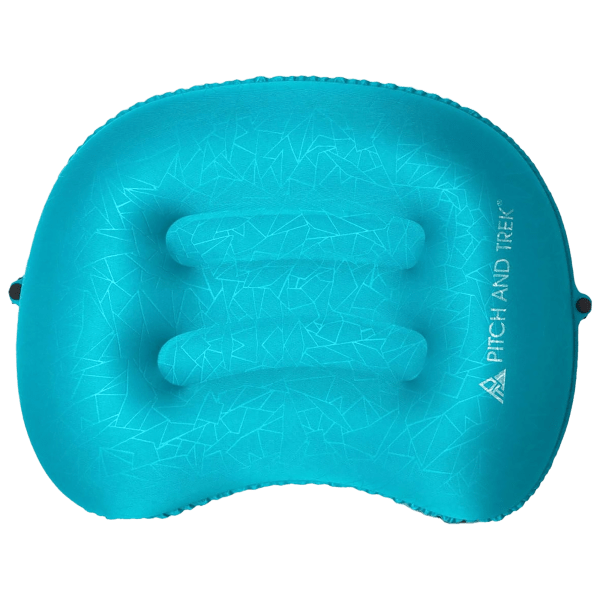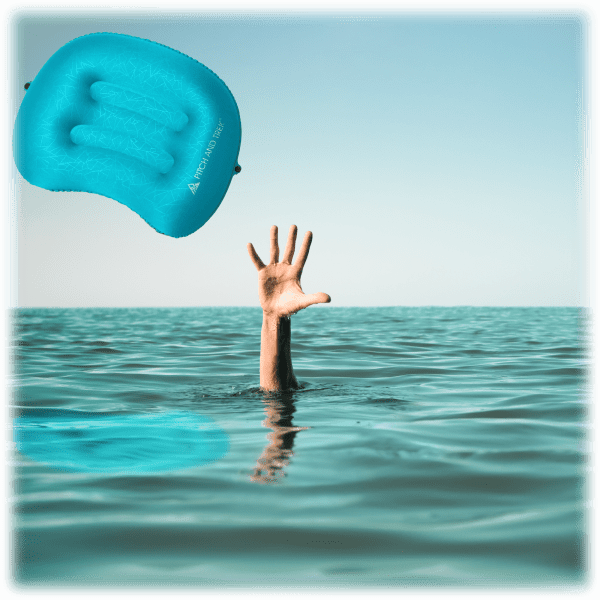 2-Pack: Pitch and Trek Inflatable Pillows for Camping & Travel
Compact, lightweight, supportive
Ergonomically ideal for back sleepers and side sleepers
Less than ideal for the elusive face sleeper (but you could give it a try)
Included storage bags are as small as a can of soda
Use a shirt or folded pillowcase as a cover if you must (no covers included)
Split the set and you have two stocking stuffers ready to gift!
Better than a rolled-up t-shirt? For sleeping on, sure. For looking good? Head over to Medicocritee.
see more product specs
Better Than Nothing. (Way Better.)
It's easy to make bad pillow decisions when you're packing. They're big and floppy and relatively heavy when you think about it.
"I'll just lay my head on a leather boot," you reason, confidently cinching up your camping bag and heading out the door.
Or you're going on a road trip and are considering just staying awake and enjoying the ride instead of overmedicating with something that may cause drowsiness and falling into a road coma while someone else drives.
"Bob's flat earth podcasts will keep me engaged," you think, optimistically probing the lumbar support as you climb into the car.
Perhaps you know you're in for a rough stint on a foldout couch as the lowest-ranking adult traveling for Thanksgiving.
"Aunt June wouldn't make me sleep on the same pillow she's been shoving at me since I came here as a four-year-old clutching my He-Man sleeping bag," you stammer, rubbing your not-yet-aching neck in anticipation.
Okay, you get the idea. All of these stories end the same way—with you flopping around miserably and wishing you had just sucked it up and brought a proper damn pillow.
What's nice about today's deal is that you won't just have a pillow when you need it, but you'll have a pillow that isn't going to be heavy and intrusive when you don't need it. It's inflatable, which means it weighs almost nothing* and provides the kind of serious firmness and support you want when you're in a real survival situation, like sleeping out in the bush or getting through Bob's explanation of how NASA is a hologram.
We're even going to send you two of them. Share one with your 15-year-old cousin when they ask him to sleep under the coffee table in that He-Man bag.
[Hey ultralight hikers: it's 3.05 ounces. Yes, we know that's not technically nothing. Shouldn't you be off cutting a toothbrush in half somewhere?]