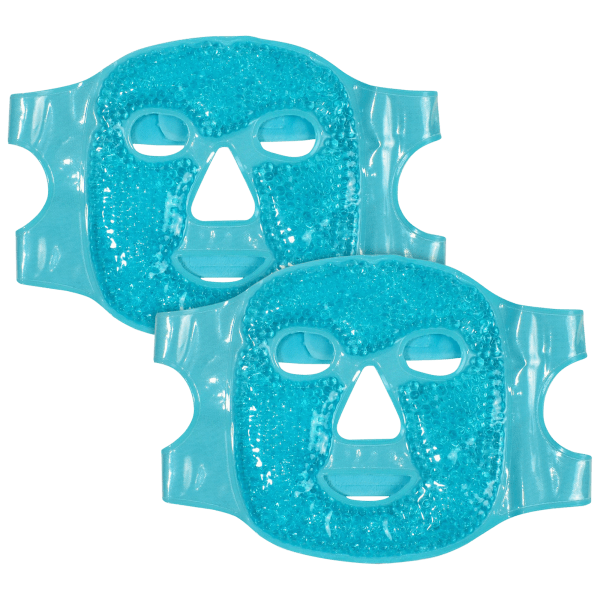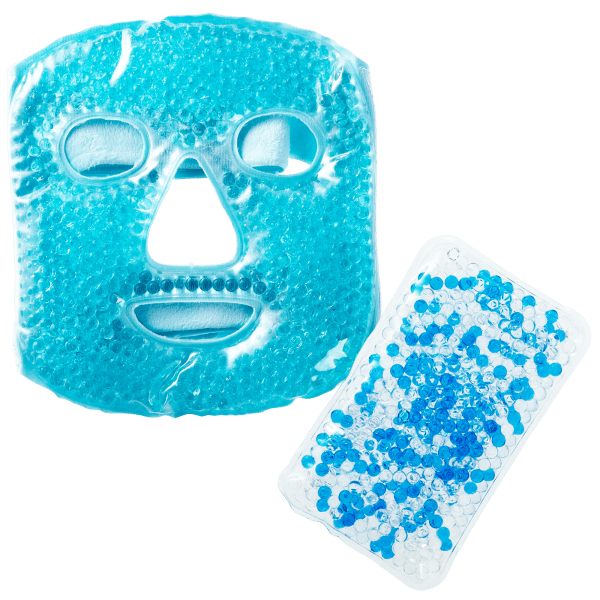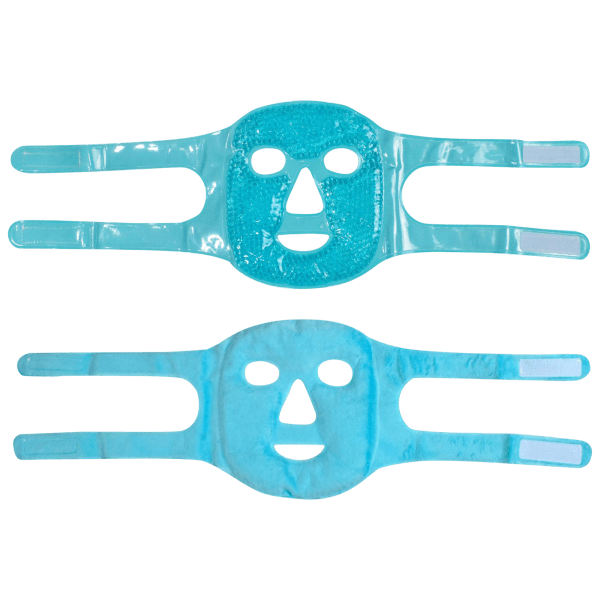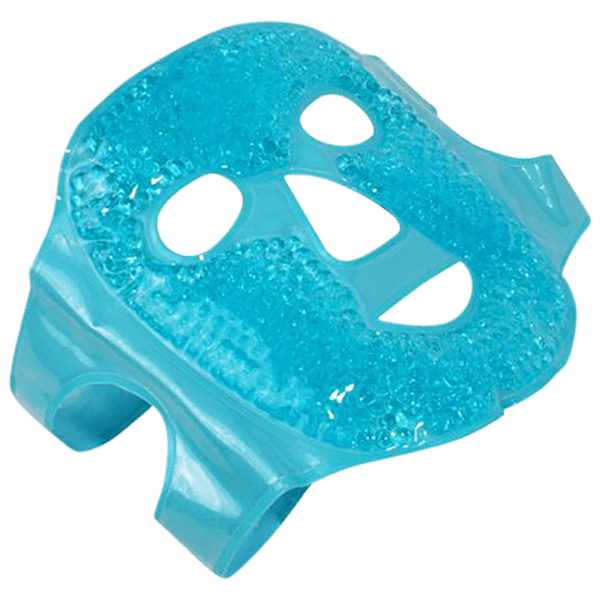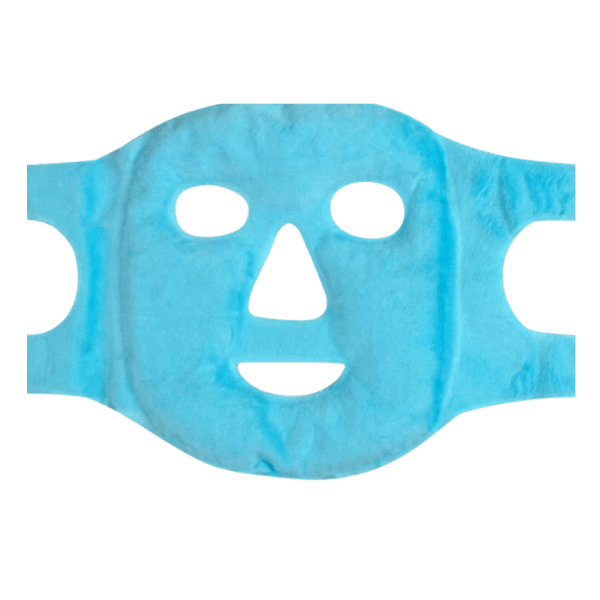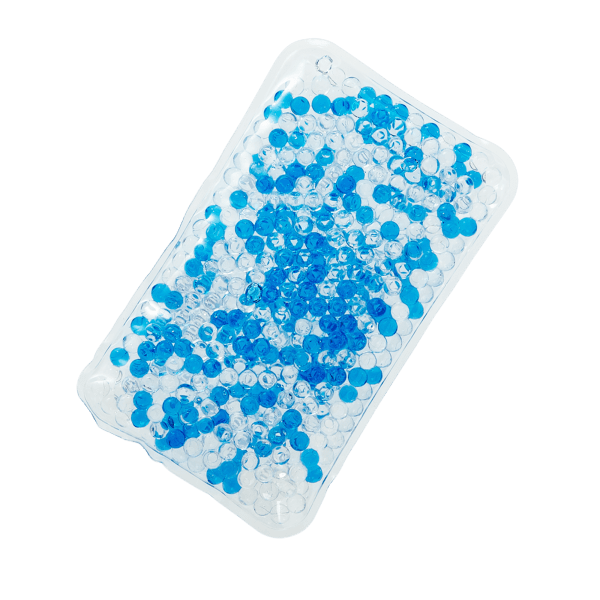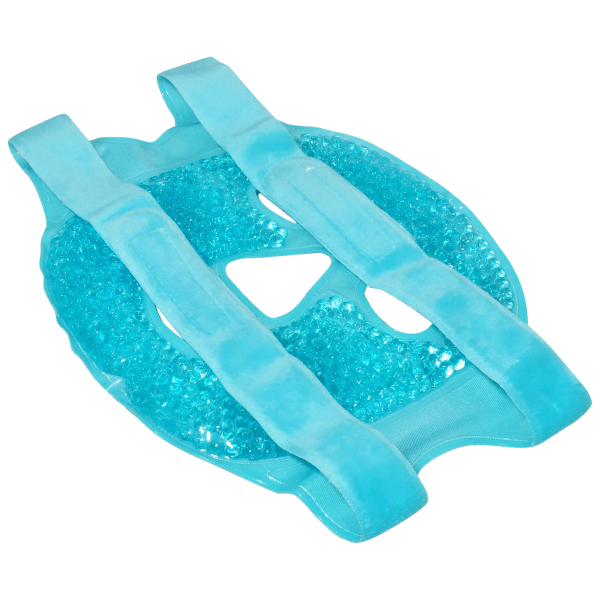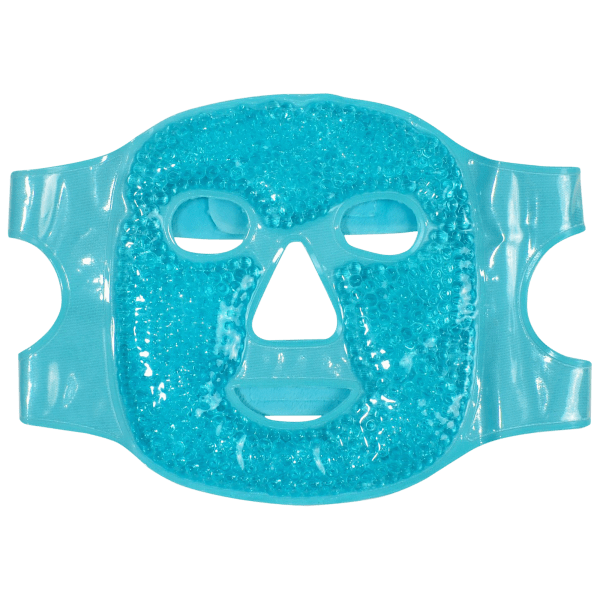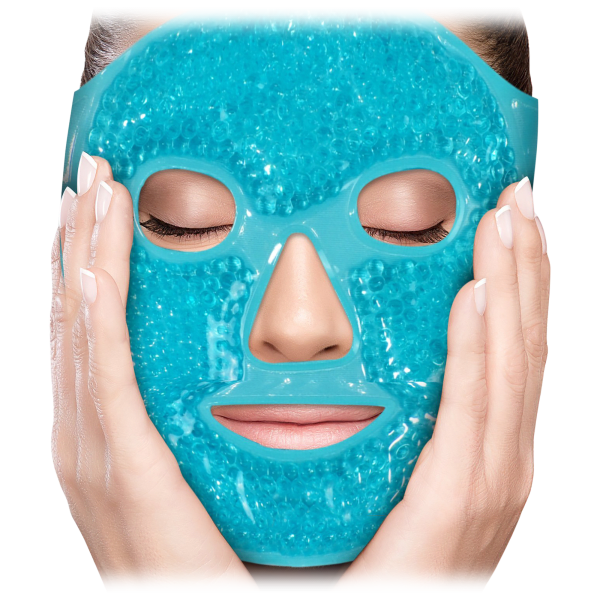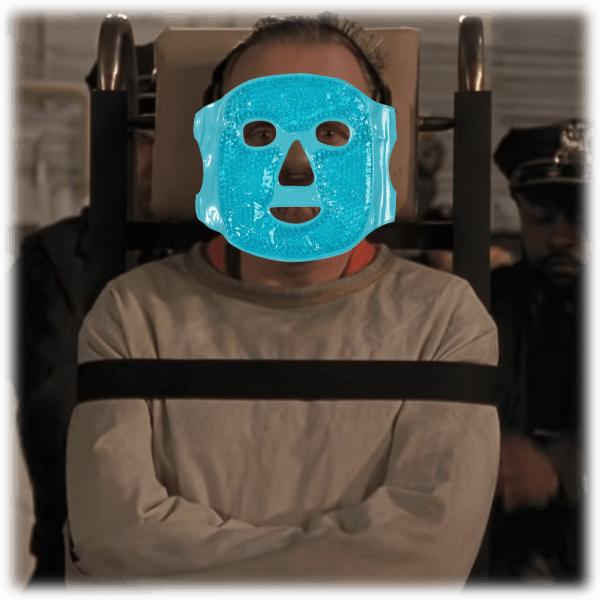 2-Pack: Perfecore Therapeutic Gel Bead Cooling & Heating Face Masks
Just an absolute horror show of a soothing face mask. Really unsettling.
But capable of either raising or lowering the temperature of your face, so there's that.
Have sinus pain? Intense migraines? Puffy eyes? You need these.
Each mask includes a bonus gel bead pack for smaller needs.
Suitable for Secret Santa? Sure, but get a little closer to the $25 limit by grabbing something from Mediocritee to go with it.
see more product specs
Put Your Face On.
Look at today's deal.
Because it's sure as hell looking at you.
It's looking at you because there's a good chance that your face would benefit from being either significantly warmer or significantly colder than it is right now. It's not sure which, but it knows your face is not the right temperature.
Either way, though—it's looking at you.
It's also looking at you because it has no choice. Its Michel Myers eyes cannot look away, just as its jaunty scarecrow nose is destined to forever probe the air in search of your scent. The mouth, somehow both gleeful and horrifying, calls silently to you—wordlessly beckoning for your attention.
The mask longs for you to put it on. To lend your eyes to its bottomless sockets. To borrow your lips and tongue as its own, if just for a little while. It wants to see what you see. It wants you to speak its truth.
…
ahem
So anyway, any of you marketing majors out there might be wondering why we would take a perfectly fine home spa product and go out of our way to make it as unsettling and vaguely upsetting as possible.
Well, this is a little promotional strategy we like to call the Gifter's Gambit—engineered expressly to lead readers to consider not buying one of these for themselves, but to grab a couple for a spouse, a loved one, a Secret Santa recipient—that kind of thing.
Because honestly, if you're the kind of person who would be enticed by deep discounts on a gel-filled gimp mask that looks like Hannibal Lecter ripped the face off the Colorform guy, you probably clicked "buy" before reading all this. As for the rest of you, our skills of persuasion are likely not up to the task of convincing you that this is something you need, but perhaps we can plant the seed that you have someone in your immediate circle with a firm enough grip on reality to avoid seeing this as anything other than a haunted vessel filled with bad energy and squishy gel beads.
So yeah.
Buy this for you. Buy it for someone else. Give one and keep one. Whatever you want to do.
Just remember, the real wide-eyed blue weirdo is the friends you made along the way.