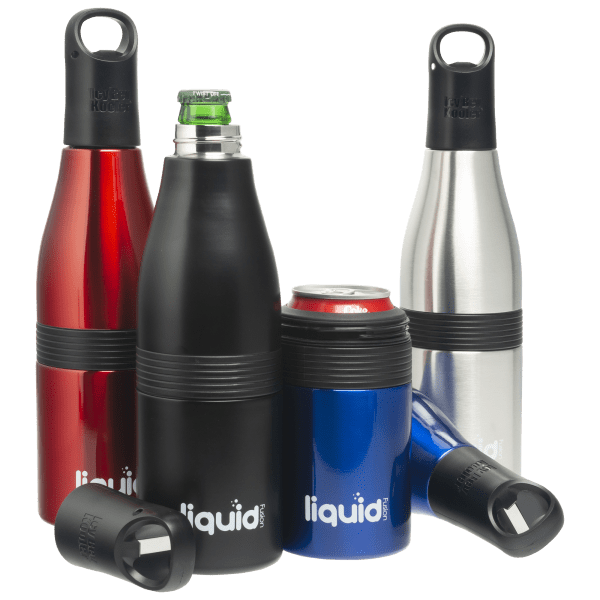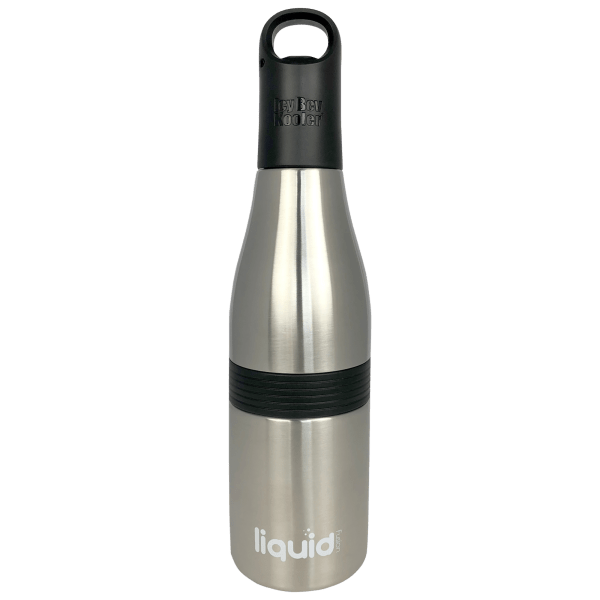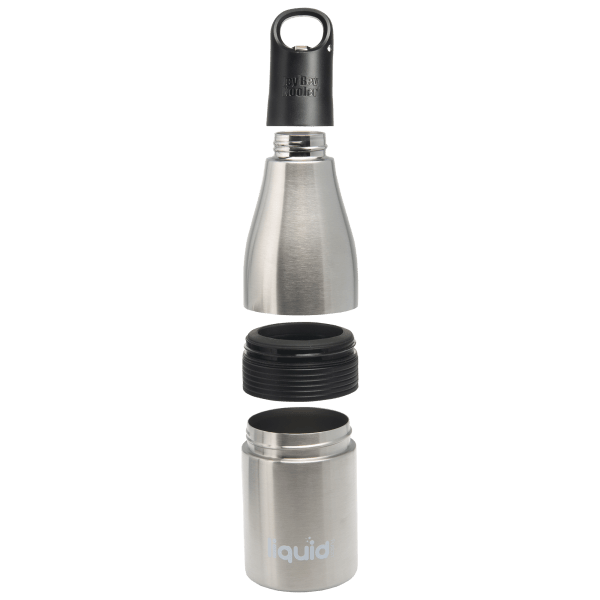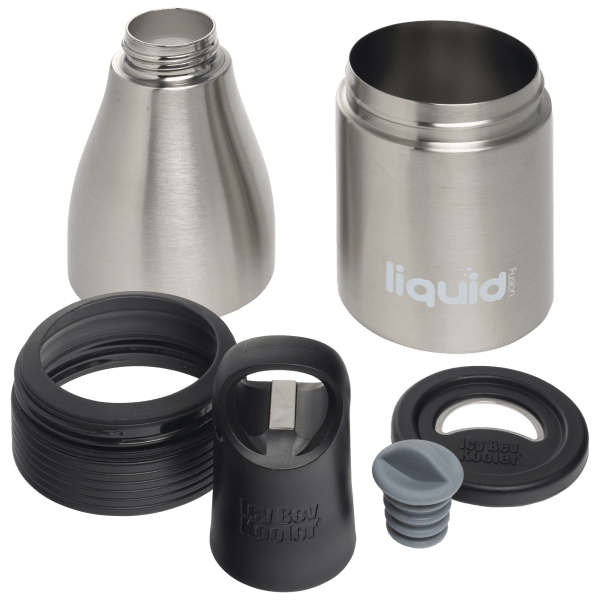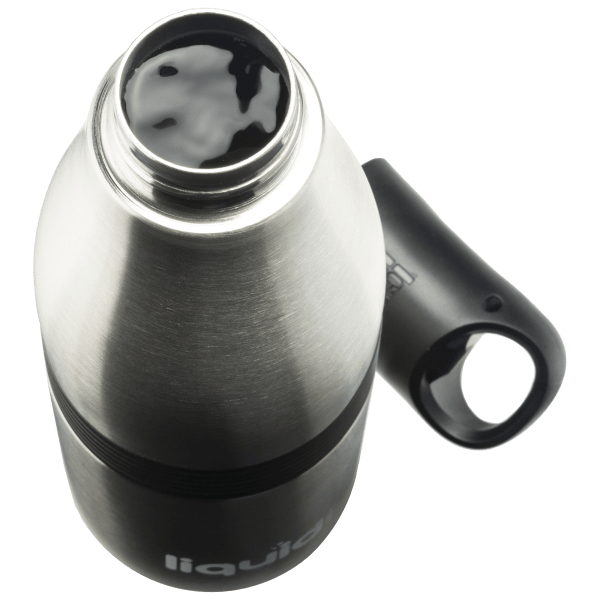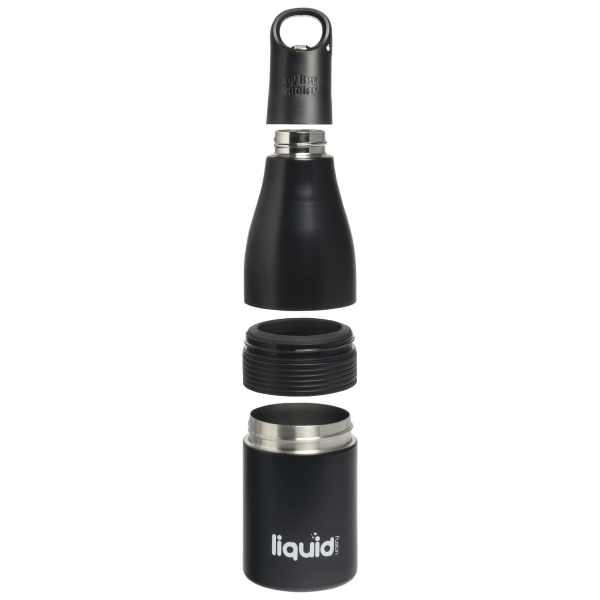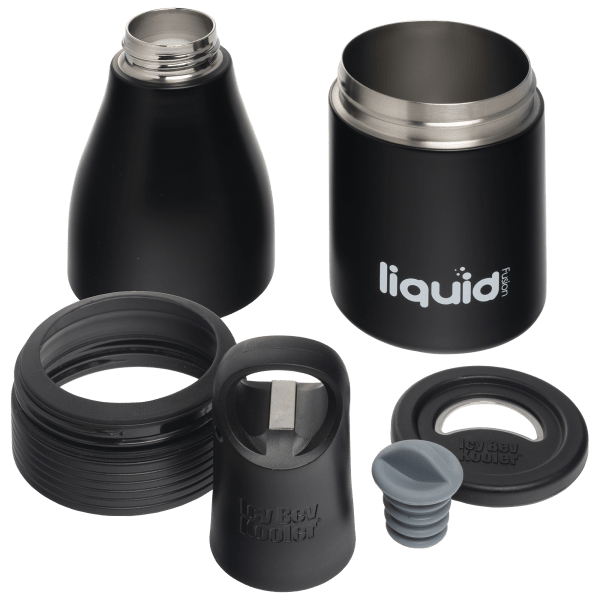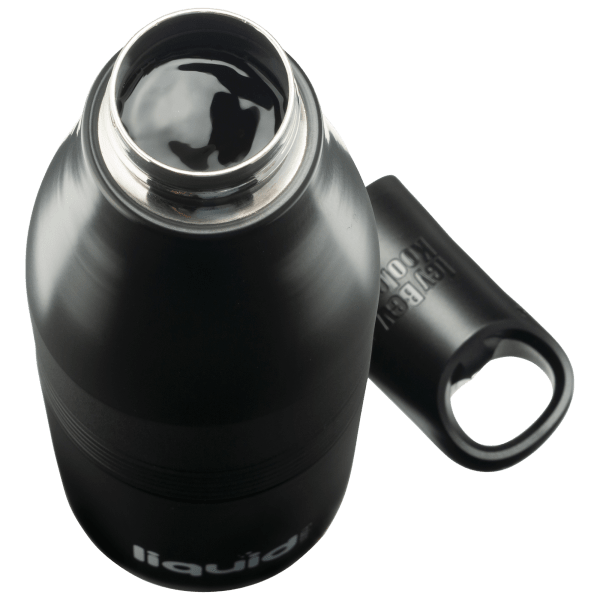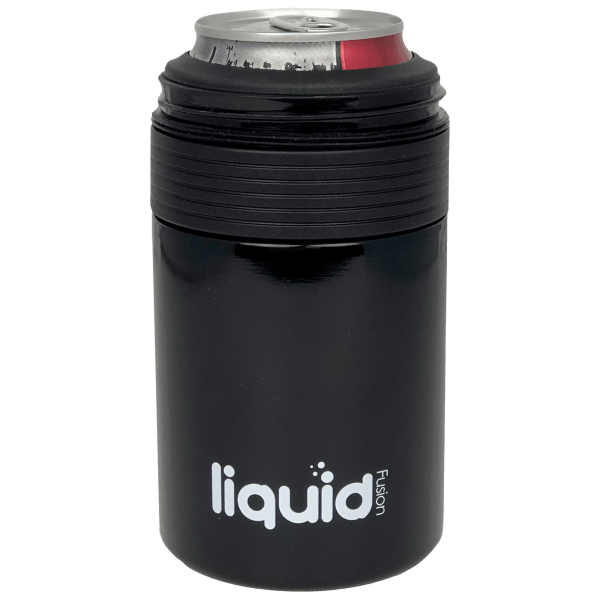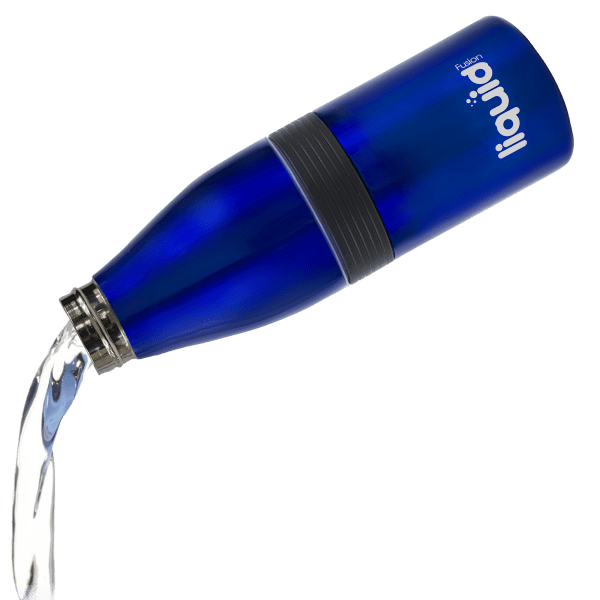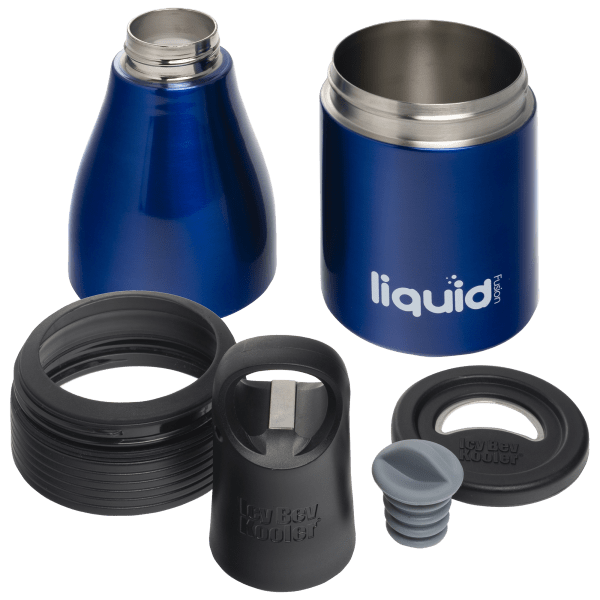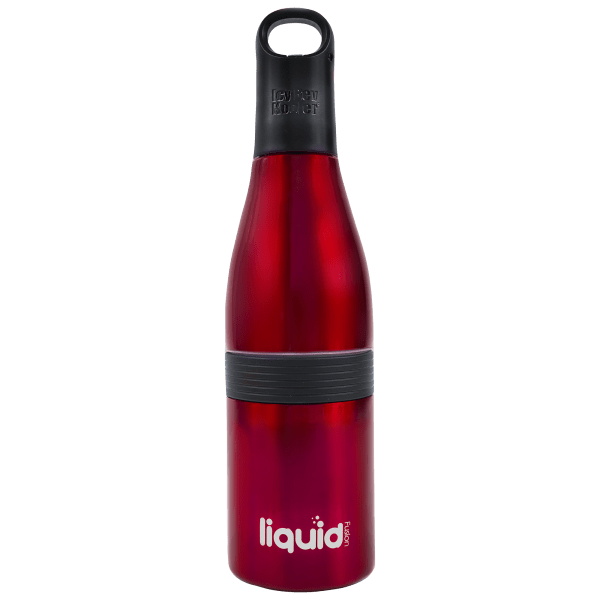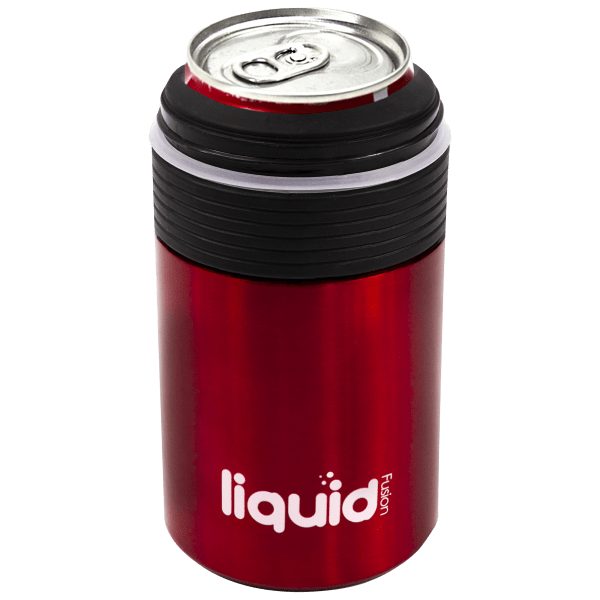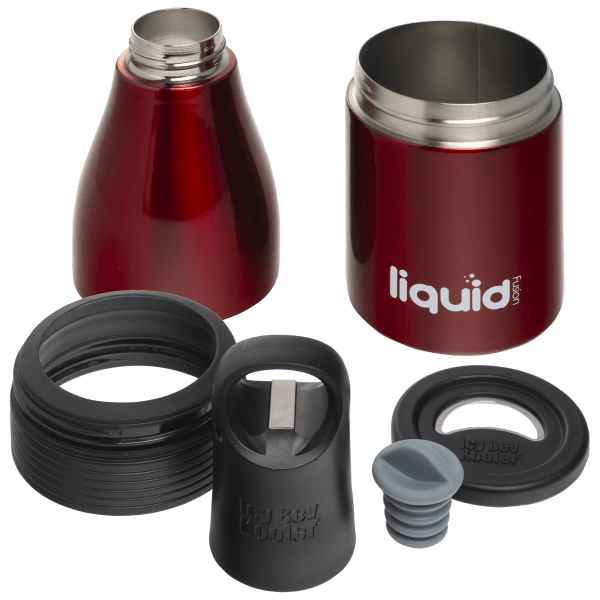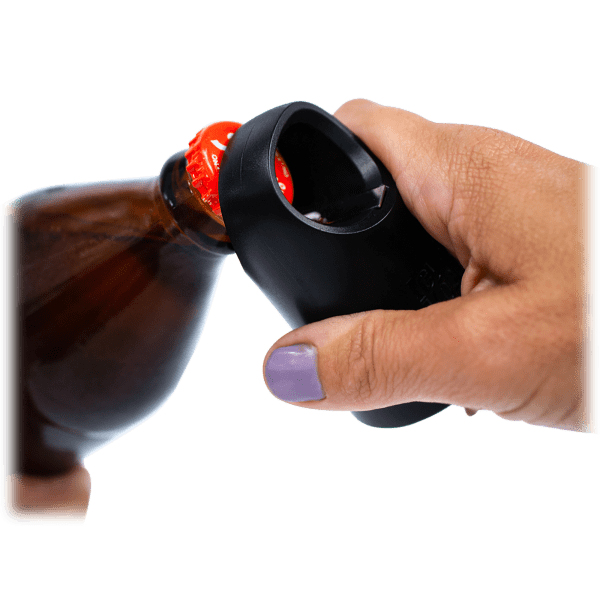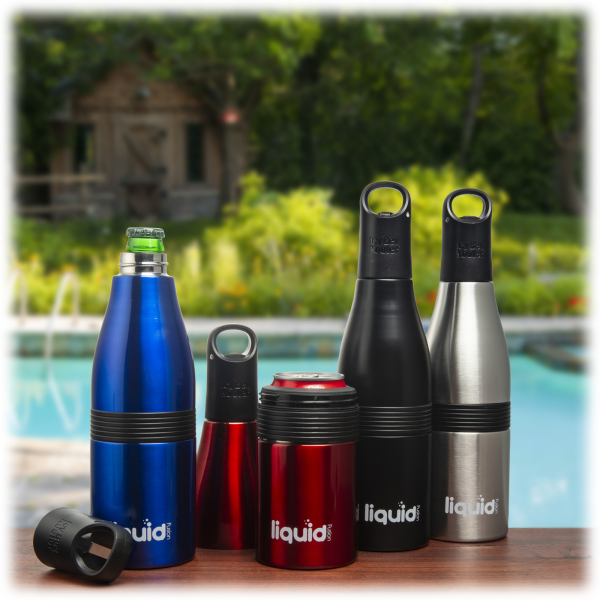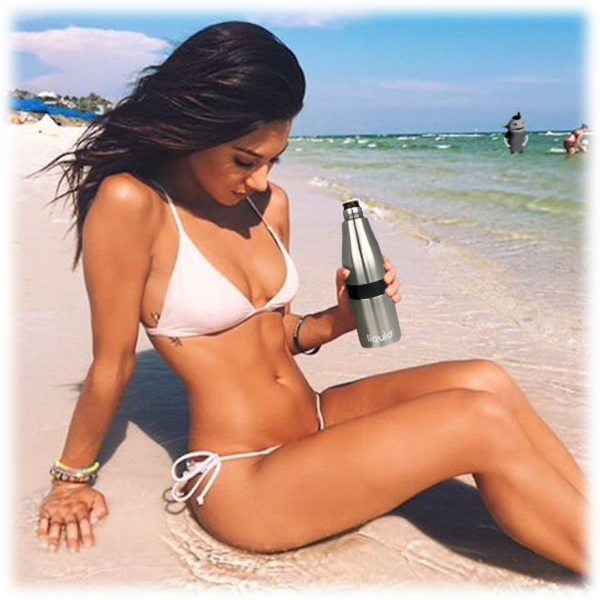 2-Pack: 3-in-1 Icy Bev Cooler 2.0
It's an insulated water bottle with a lid that can open beer bottles
Then you can put the beer bottle inside of it and it's a bottle cooler
Or only use the bottom half as a can cooler
Great for enjoying a beer poolside, cuz the bottle won't shatter
Model: T00-C00L-4-5CH00L
see more product specs
Be Cool
It's one of life's great injustices: the best place to enjoy an ice cold bottle of beer are also the places you most want to go barefoot. We're talking around the pool, at the beach, at the backyard grill-out, on the sidewalk in front of my house.
Okay, that last one might not be my favorite place to drink a beer, but it seems the local teens enjoy doing it, and while I always have at least a pair of sandals on, my dog is barefoot, so I wish you punk kids would be a bit more careful, ya hear!
Or, rather than be careful, just get one of these 3-in-1 Icy Bev Coolers! Basically, you can unscrew it, adjust the rings to the size of your bottle, put it back together, and now your favorite outdoor brewski is wearing a mega-insulated military-grade koozie, keeping it cool and safe. Check it: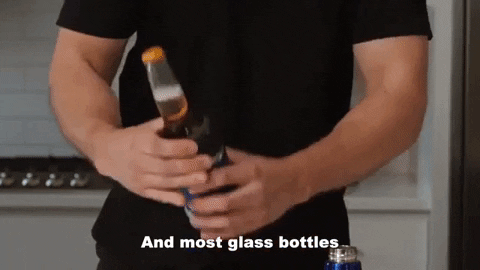 You can even reseal your beer!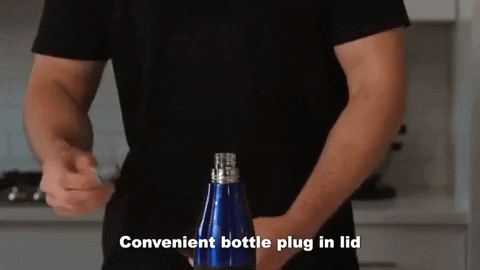 And if you were already playing it safe and just want something to keep your can cool, then take the top off and it's a can cooler!
And if you're playing it, like, really safe, don't put a bottle or a can in it and use it as an insulated water bottle. Or a tea bottle. Or a coffee bottle. You can really put anything in it, and it's probably better for stuff like that, considering you can unscrew it for easy cleaning.
Now, if you are using it for one of its beer vessel functions, may we recommend you get that beer from a brewery near your house? Many have pickup options (some will even bring stuff to the parking lot), so you can support them even if you can't go in, sit down, and get a little copywriting done. Not that… anyone here on our writing staff… does their work… at a bar… or anything like that.
Here in Des Moines, I'm a fan of Confluence, 515, and new upstart Lua.
Please feel free to shout out your favorite local ale providers in the comments!
Or, if you're not feeling e-social or generous, just buy one of these bottle cooler/can cooler/water bottles. That's fine too.