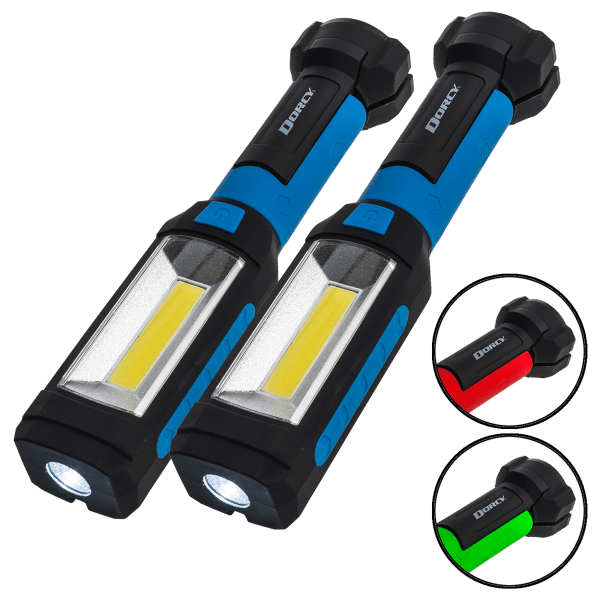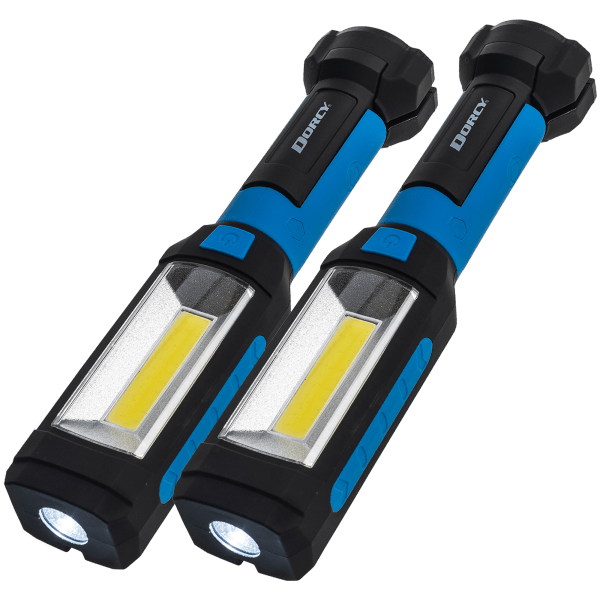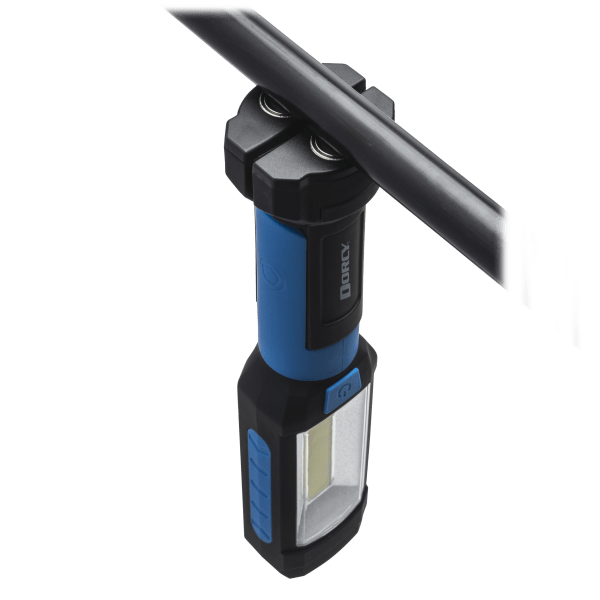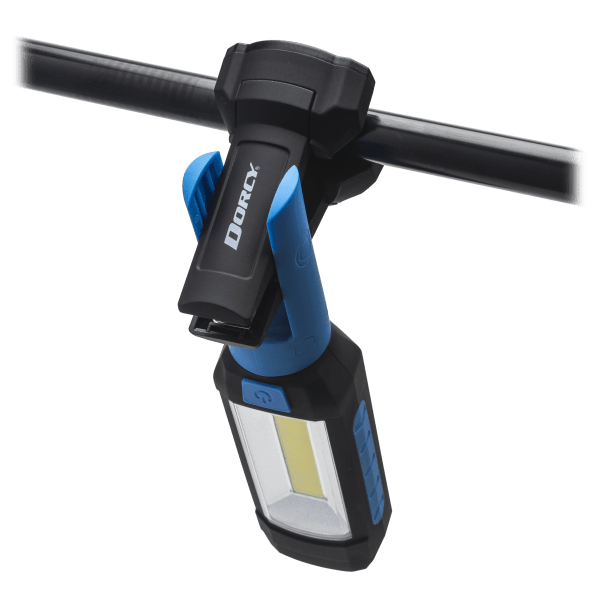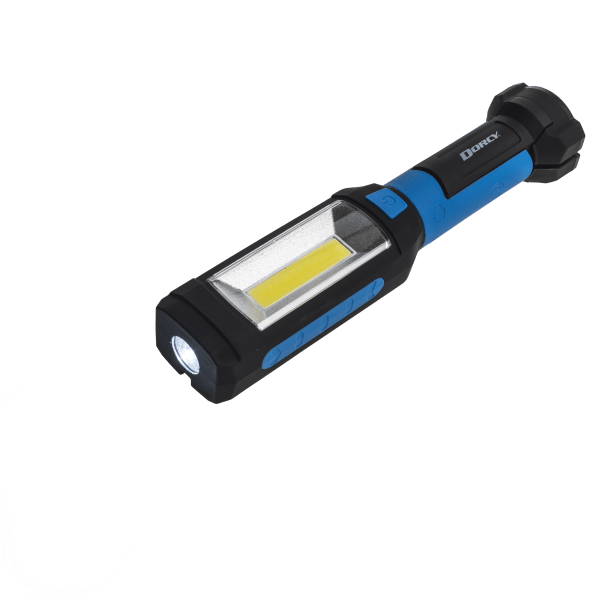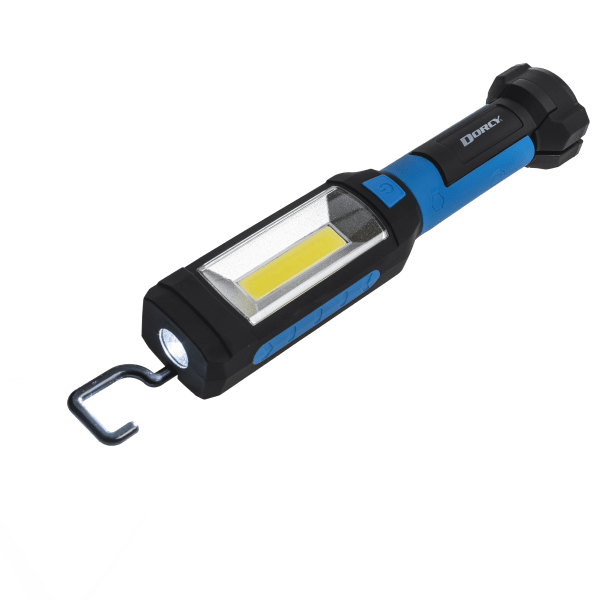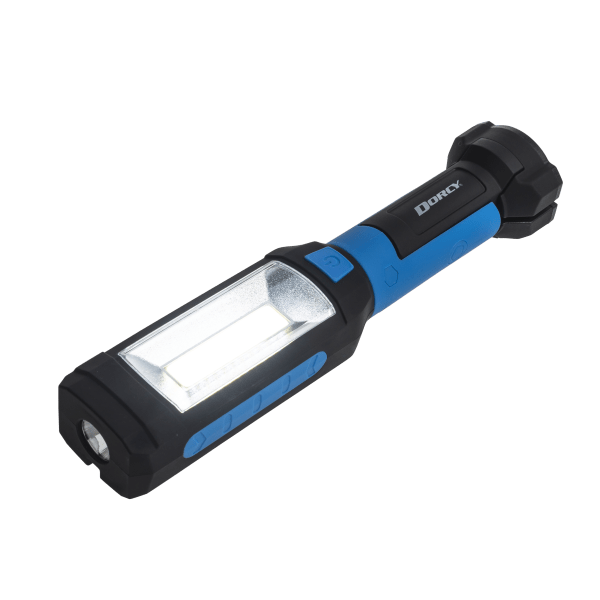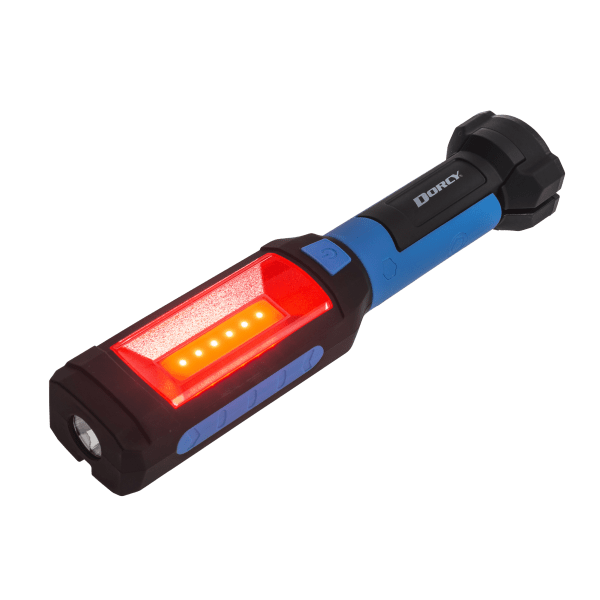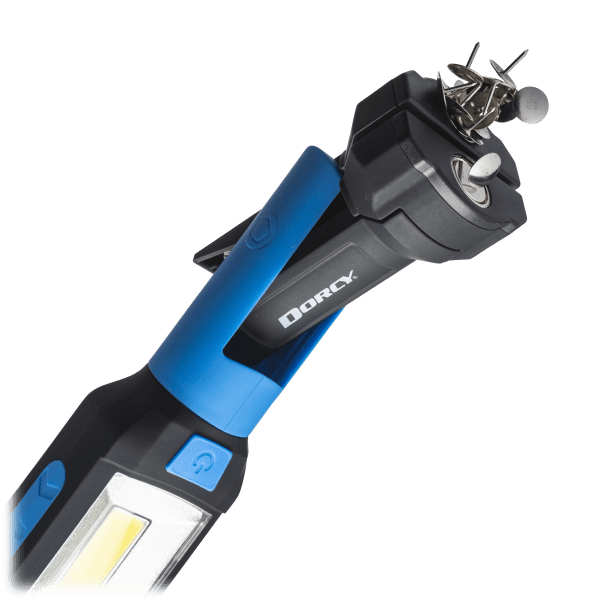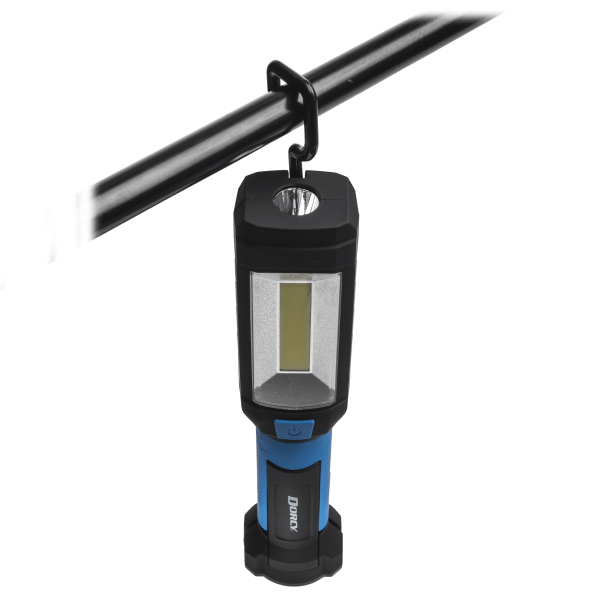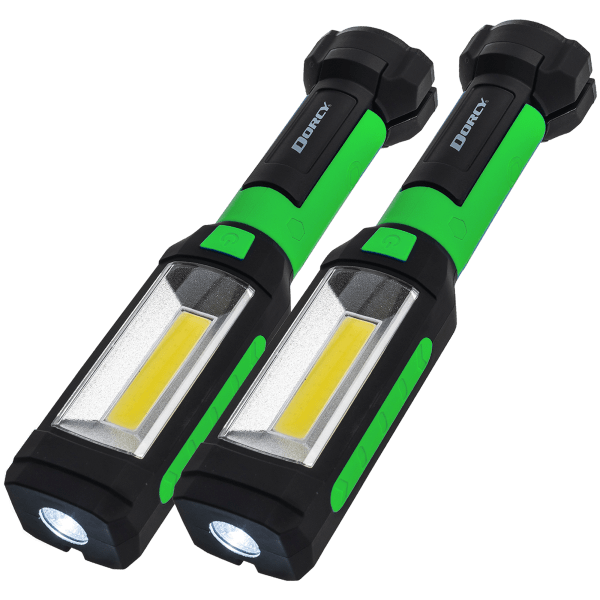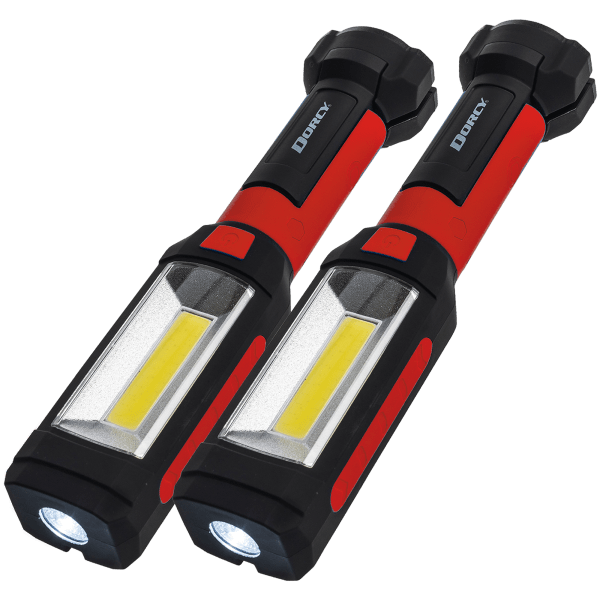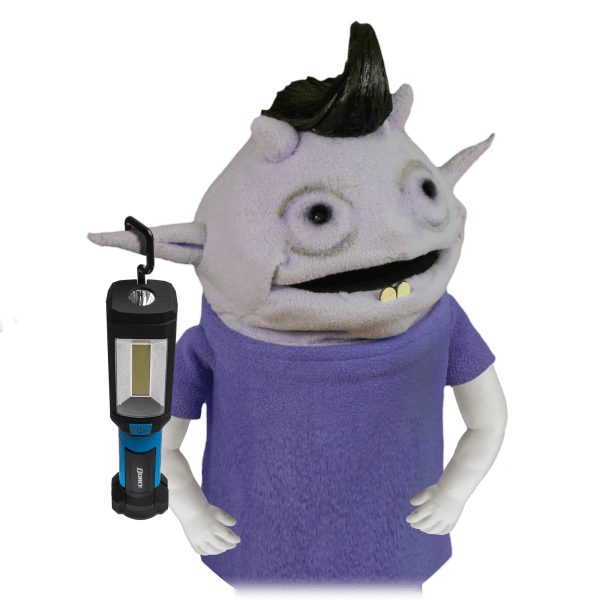 2-for-Tuesday: Magnetic Flashlight/Worklight
You get 2 flashlights.
Both flashlights can also function as worklights.
So in a way, you get 4 whole lights!
But you actually only get 2.
They got those 360 swivel hooks and can get a little wet without shorting out.
They're magnetic, which means that your robot assistants can wear them as hats.
You know what's a real social magnet? A cool new shirt from Mediocritee.
Model: 41-9016, 41-9017, 41-9018. The 9000 numbers correspond to the light. The 41's are just because they're huge Dirk fans.
see more product specs
Glowing Testimonials
We are proud to announce that the Dorcy LED Flashlight and Worklight has been voted the #1 light source for the third year running among people who have wandered into and been unable to find their way out of Monsieur Le Flak's Never-ending Surrealist Labyrinth!
Just listen to some these satisfied customers:
When I got caught in the rain while jogging through the woods and found a door built into the side of a tree, I thought: what luck! But luck was not the word, for as soon as the door closed behind me, I was sent into a darkness so complete that I could not find the handle to open it again. What I did find was a Dorcy LED Flashlight and Worklight. And it's really helped me navigate the many twists and turns of this labyrinth. It is my dream that one day its beam will alight on an exit. Then again, it is possible that this is all a dream, what with the blinking eyes built into the wall and the upside down rooms and the talking flamingos. Seriously, Monsieur Le Flak must have a real thing for talking flamingos!
-Carl Harlett, trapped 4 months
What's the type of metal that echoes everything you say back loudly, only somehow its contours manage to mutilate the voice, so that it no longer sounds like your own but instead the muttering of some demon, as if you are forever followed by your gremlin twin, the you that you are in your darkest moments? Anyway, that's the type of metal that Monsieur Le Flak has constructed his labyrinth out of. So it's convenient that this Dorcy LED Flashlight and Worklight possesses a magnetic base: for when you just need to attach it to the wall, take a seat, and have a nice long cry. Which, when echoed back, sounds like maniacal laughter!
-Aidalene Phillips, trapped 8 months
People hear 'labyrinth' and they think, 'giant maze.' And that's exactly what is, but it's also so much more. It's not as though you're just walking all day, all night–not that I'd be able to tell the difference, down here in this pitch-dark labyrinth. No way! There are also events to attend, such as cocktail parties among anthropomorphized brooms. Or puzzles to solve, such as the enormous game of checkers where are all the pieces are actually leatherback turtles who must be coaxed to certain squares using food pellets that smell of cinnamon and absinthe. Which is why it's a real life-saver that this Dorcy also features a worklight function, for when it's too dark to see and you need your hands. Hey… wait a minute… how did you get down here to ask for these testimonials? And how will you get back out? TAKE ME WITH YOU! PLEASE! I HAVE NOT SEEN NATURAL LIGHT IN MORE THAN A DECADE!
-Harlow Burnlow, trapped 14 years
There you have it! Just three of the many people trapped in Monsieur Le Flak's Never-ending Surrealist Labyrinth who would be lost without their Dorcy LED Flashlight and Worklight! Or, well, more lost.