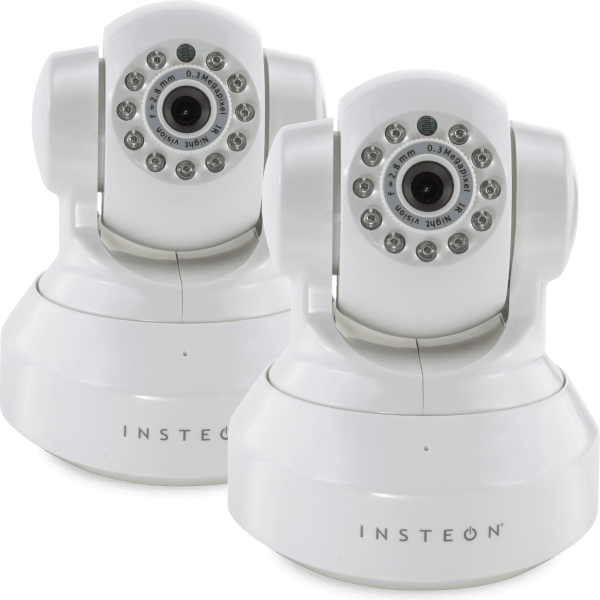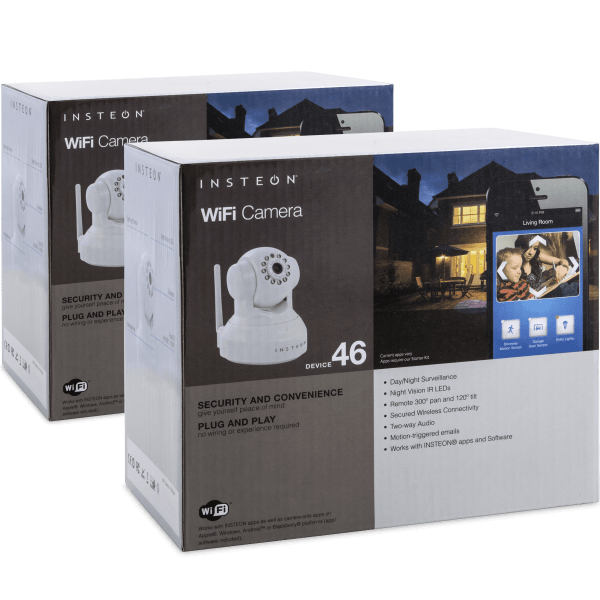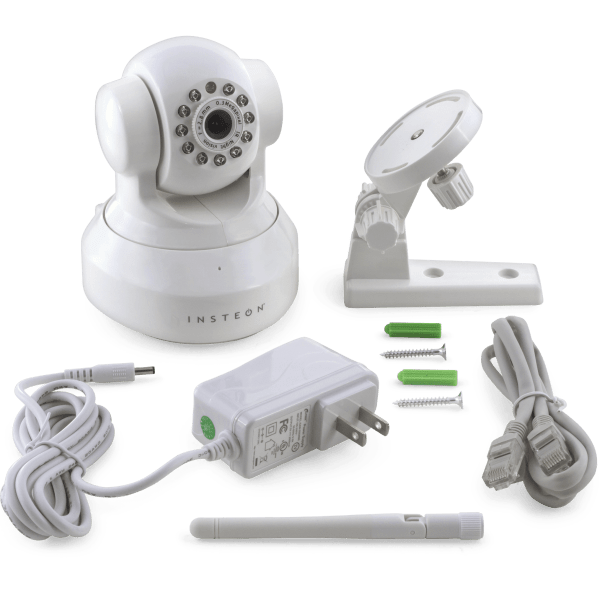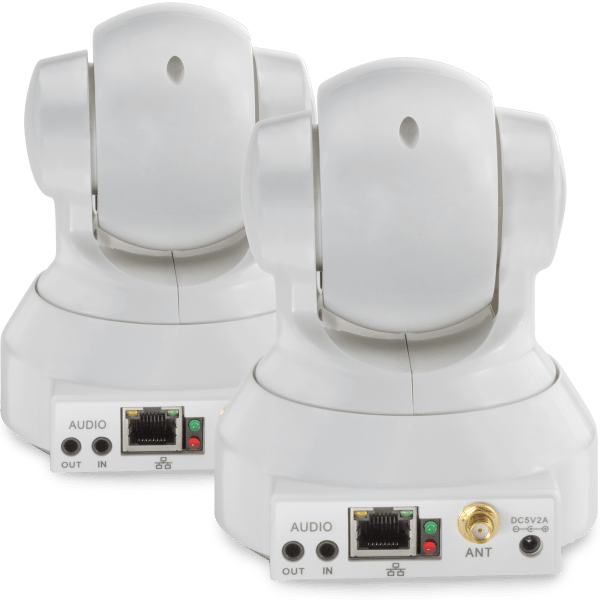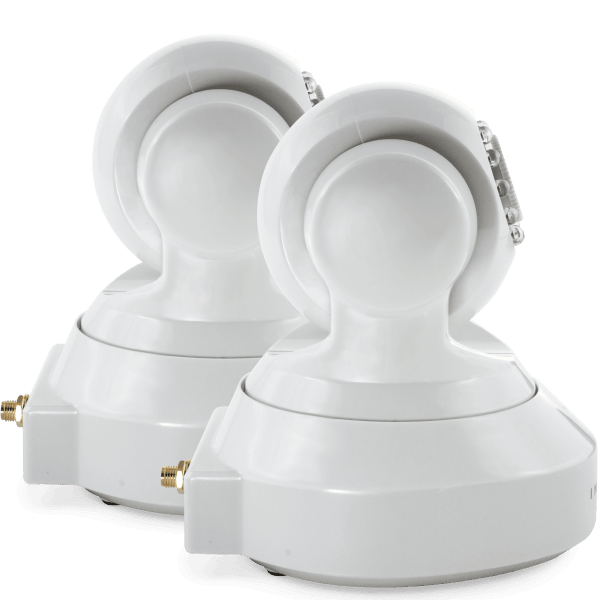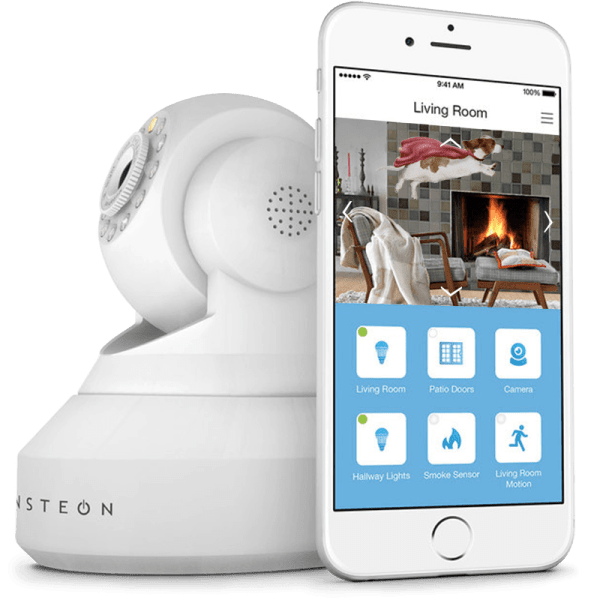 2-for-Tuesday: Insteon IP Wireless Cameras
Model: 75790WH
Basically buy one, get one free
Watch from any Internet-connected device
Pan/tilt remotely
Two-way audio
Two cameras so you can capture the full depth and range of that raccoon living in your garage
see more product specs
Who watches the watching thing?
So you've set up an IP camera in your house. Maybe it's to keep an eye on your baby, maybe to see which of your cats keeps knocking over the water bowl, maybe to catch your butler stealing your pogs. It's wireless, it pans and tilts, it's got night vision, and you can watch it from any Internet-connected device. You're all set!
But what happens if the camera itself gets knocked over or stolen? How will you know what happened?
Even indoors, one surveillance camera is never enough. That's why we're selling these in pairs for less than you'd normally pay for one. You can buy up to three two-packs, and set up a camera to keep an eye on your first camera, and another camera to keep an eye on that one, and so on. The viewing app can handle up to nine cameras at a time, so you can set up an infinite Ouroboros of camera-watching cameras.
Of course, if you want to capture the most important audience - yourself - in today's competitive entertainment marketplace of today, you'll need to use those multiple cameras to shoot in 3D. It's essential to nabbing the boffo tentpole four-quadrant B.O. that megapics live or die by. Otherwise you're just going to watch Transformers vs. Predator for the eighth time. We're not sure how it would work - watch two cameras at the same time and cross your eyes a little until the two images merge 3D-style like a Magic Eye poster, maybe? - but hey, you're the director! You show us!
Whatever you do with multiple Insteon Wireless IP Cameras, the important thing is that you buy them from us. Oh, and safety and security and crap like that, too.