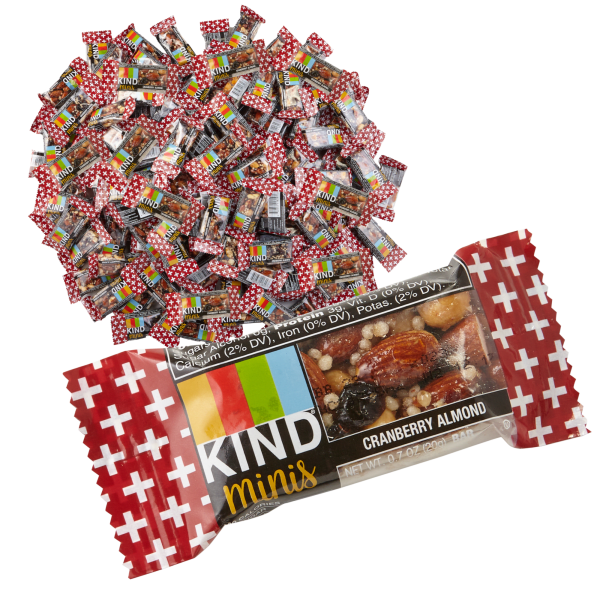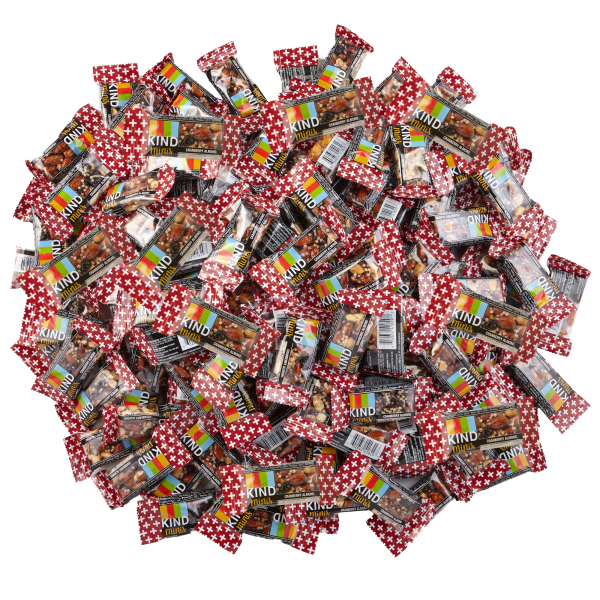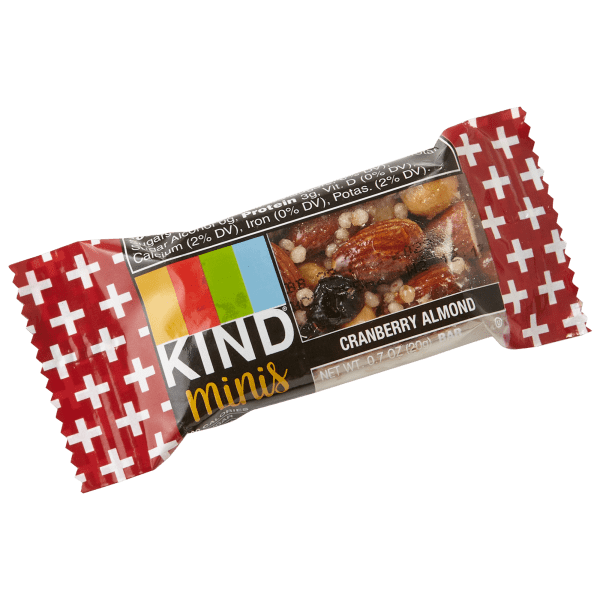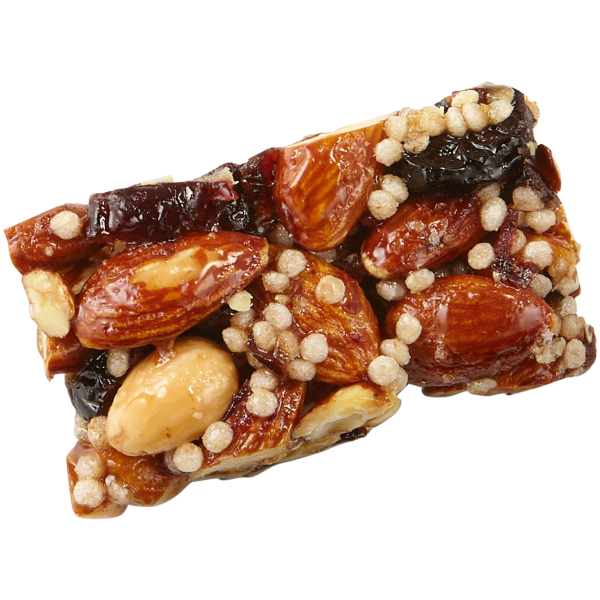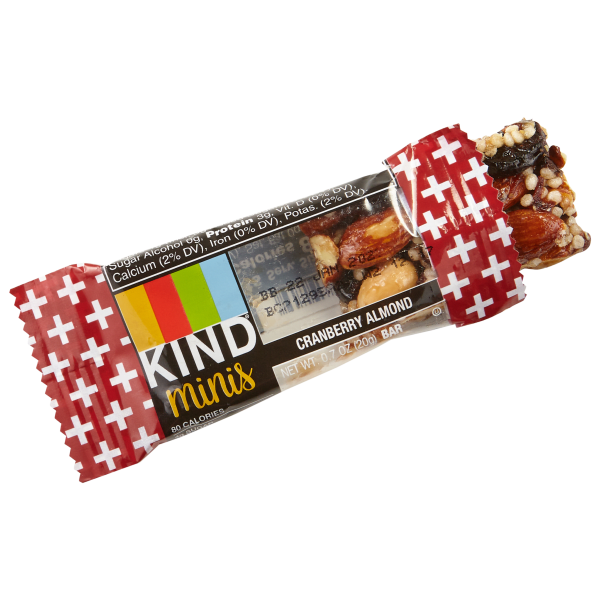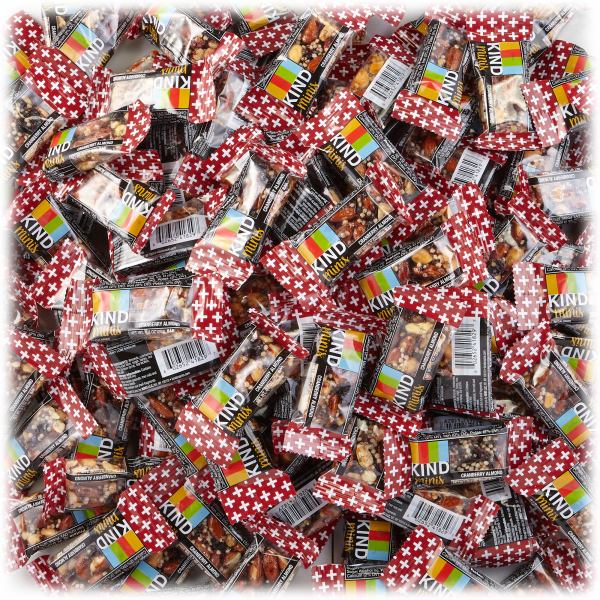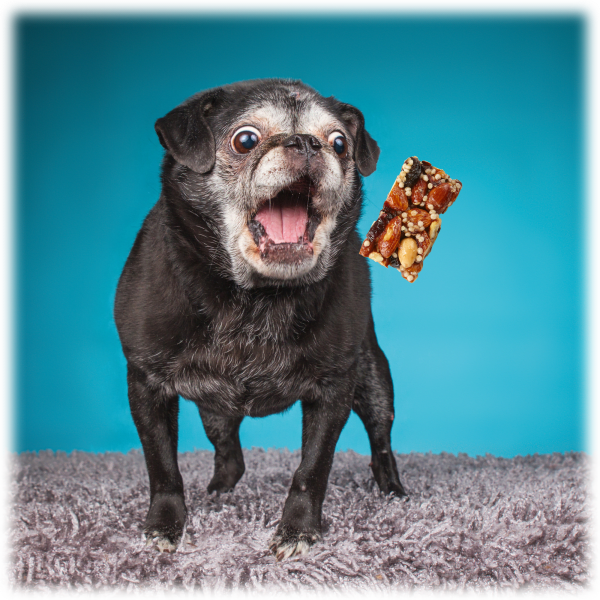 144-Pack: KIND Cranberry Almond Mini Nut Bars
Cranberries are seasonal, right?
Good-tasting and good for you
Sometimes you need, "a little something" but not a full bar
These mini, "half-size" bars, are perfect for that need
KIND stuff costs a lot more than this, usually!
Can they make margaritas: No, but they can be subbed in for a bigger, less healthy snack during the day to justify having a margarita at night
see more product specs
For Those Other Days
You are an individual, but you are also three people. You're you. And you're the potential you. And you're the you that you will become.
If this sounds new-age-y and annoying, please bear with us. We're mostly going to talk about food.
Because the you of now has great plans for the potential you when it comes to your nutrition, even during these nutritionally sketchy months known as "the holiday season."
Sure, there's a little Friendsgiving thing planned, but, like, you're not going to overdo it. No, the potential you is going to have a little of the main protein–whether it be turkey or something else–and just a dollop of mashed potatoes, and a nice heaping helping of kale salad, one glass of wine, maybe two, all so you can leave room for pie, of which you'll have a single slice (or, if you want to sample, a few slivers of a few different offerings).
Then, the next morning, the you that you actually become wakes up without a hangover, which is not a testament to your restraint, but speaks to the fact that you consumed enough food to fully absorb the impact of the excessive amount of wine you had.
And you know what we say? This is fine. Well, maybe not fine, but you shouldn't beat yourself up over it. No, what you should do is allow yourself to have a little fun, and then, the day after, take it easy. Maybe skip the wine. Maybe make something simple for dinner. And maybe have a stash of tasty yet healthy treats around for when you're feeling snacky.
That's what these KIND bars are. They're little. They're vaguely seasonal. They taste good. And they're not loaded up with a bunch of bullshit. AKA, they're the perfect thing for when you want to forgo the tryptophan and pumpkin pie without forgoing the pleasure of enjoying some indulgent flavors. (Between meals, we mean; these are definitely not meal bars.)
You know what else: they're KIND brand bars, which means that, anywhere else, you'd pay a whole bunch more for them than you will here.
So stock up on some guilt-free pleasures for when you're taking a break from all the guilty pleasures of the holiday season!