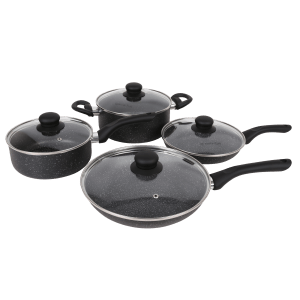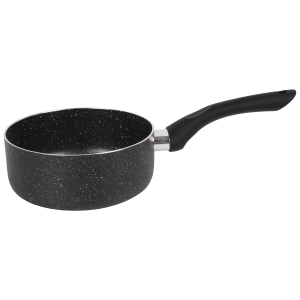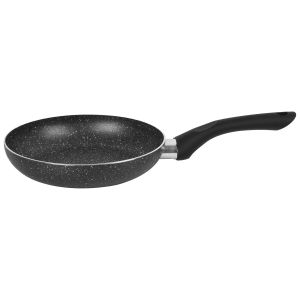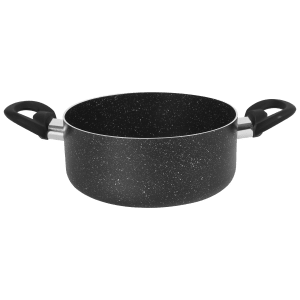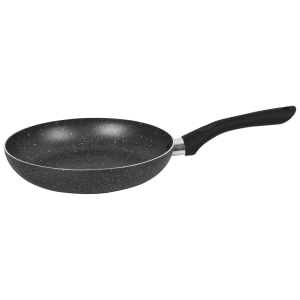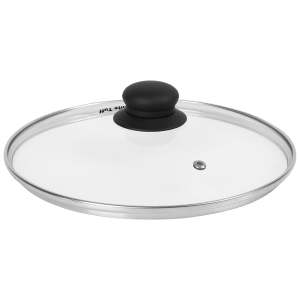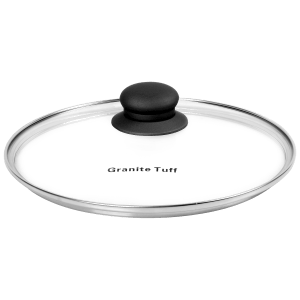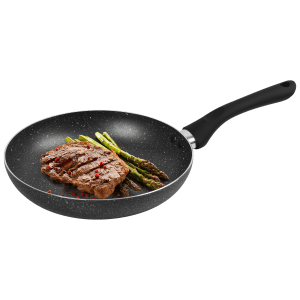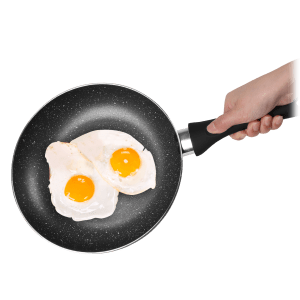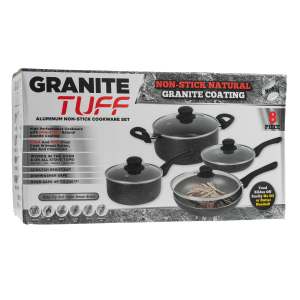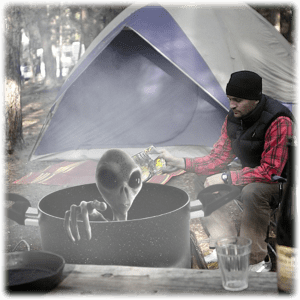 Granite Tuff 8-Piece Nonstick Cookware Set
2 pots for boilin'.
2 pans for fryin'.
4 lids for liddin'.
And ain't nothing sticking to these things.
Model: TEK592, because they feature nonstick TEKnology.
see more product specs
"Pieces"
Ah yes, an 8-piece nonstick cookware set! Delightful! Just what I need for cooking! 2 nonstick pots of different sizes and 2 nonstick pans of different sizes! 8 perfectly good pieces!
Oh, sorry, you're right the math doesn't quite add up there. Because I forgot to mention the lids! How silly of me! Of course there's a lid for every pan and pot, and lids are totally valid 'pieces' if you ask me!
In fact, you could argue that this actually a 13 piece nonstick cookware set. Because of the handles: 3 of the pots/pans have one handle each, and the other has 2. And you might say, 'but they're not detachable,' to which I'd reply, 'anything is detachable if you put your mind to it!'
What I'm getting at is that if you sent me an 8 piece cookware set that was just lids and handles, I'd be totally fine with that! Wouldn't you?
Oh, I meant to ask: do you like what I've done with the room? I've stained the walls and the trim, see. Oh, no! Not my bedroom. Nor the living room. This room here, between them. Yes, I know that many would call that a 'doorway' but if you think about it, it's a tall narrow space that isn't part of the room it leads to or the room it leads from. So isn't it its own room?
That's why, when I sell this house, I'll list it as a 12 bedroom. And you might say, 'but you can't sleep in a doorway' to which I would reply, 'you can sleep anywhere if you put your mind to it!'
Anyway, I better get going. Would you hand me that car part? There, that one, in the bowl with the door parts? The one that I install into the ignition and turn? Yes, as a matter of fact, I do consider car keys to be car parts. After all, the car does not function without them, and they stay in the car while you're driving. Isn't that a 'part'? And since I've successfully installed that part nearly every day for the past several years, I think that makes me an experienced mechanic.
So I better be going. My shift at the garage starts in just a few minutes.