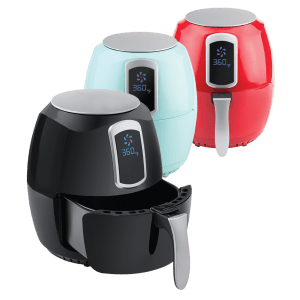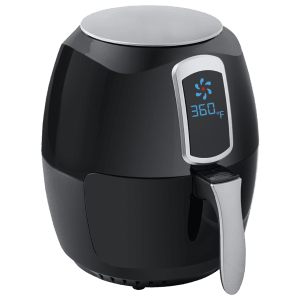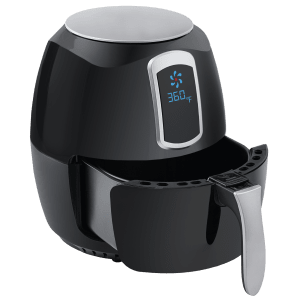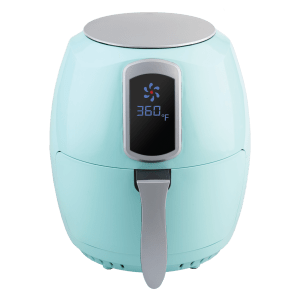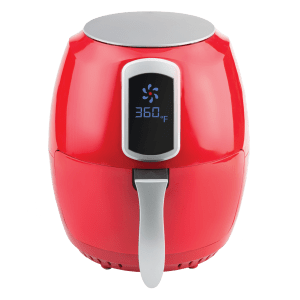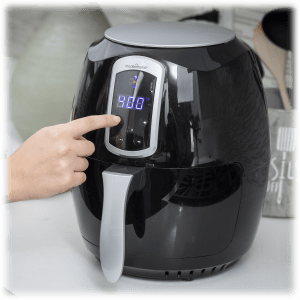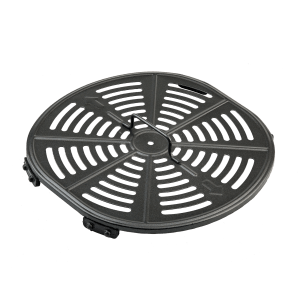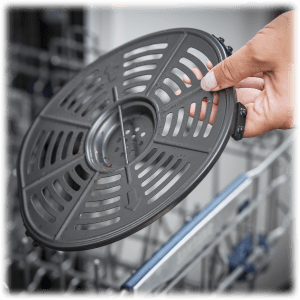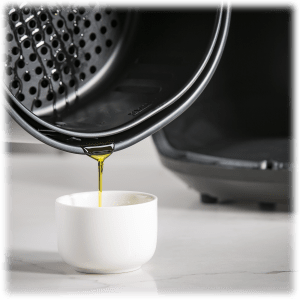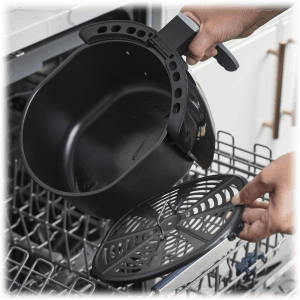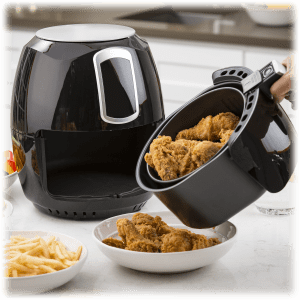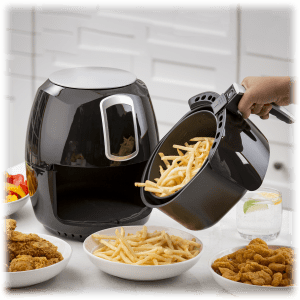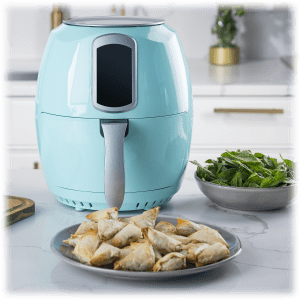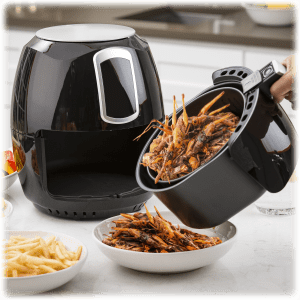 Modernhome Essential 3.8 Quart Digital Air Fryers
400 degrees in as many seconds! No, wait… WAY FEWER than 400 seconds, thanks to powerful fans.
Does sweet, does savory, does meat, does word-that-rhymes-with-savory.
All your favorite meals with way less fat and way fewer calories.
If you do use oil, don't worry about cleanup: the excess drips down below the grill rack for easy disposal.
Lots of dishwasher safe parts.
Model: EDFB-791, EDFR-792, EDFL-793. Letters stand for "eat da friggin' beef,' 'eat da friggin' roast,' and 'eat do friggin' lava-cake.' (We have no idea if any of these things can be cooked in an air fryer. We're just goofing, okay.)
see more product specs
Air Fryers Answered!
If you've never heard of air fryers before, you might be confused about the very concept of them. Therefore, we've decided it would be best to devote this space to a quick Q&A.
Here are the answers to some of the most comment air fryer-related questions:
Which US airlines currently employ the most air fryers in their fleet?
Actually, none. Because the air fryer isn't an airplane. It's a kitchen appliance capable of reaching 400 degrees in mere seconds thanks to hot air and powerful fans. This allows it to cook delicious savory meals, meats, and desserts with a lot less oil, and a lot less mess to clean up. (If you do use oil, the excess will drip down into the grill rack for easy disposal.)
For how many hours should I boil this canola oil, so that the air is sufficiently oiled for frying?
That is not a necessary step to air frying. In fact, no oil is required at all. That's how the air fryer allows you to cook your favorite fried meals with 80% less fat or calories!
If this doesn't use oil, but rather simply hot air, would that mean that air itself is the cooking oil? And follow-up: is this why my face is greasy when I wake up?
To the first question: sure, we guess. To the second question: no. Those are your body's natural oils.
So, you're saying I should build a contraption to collect my bodily oils and then use them to fry things in my air fryer?
What? No.That's not what we're saying. Like, at all. Nor does it make any sense.
Yikes, are you always this judgmental?
Okay, I think it's about time to wrap this up.