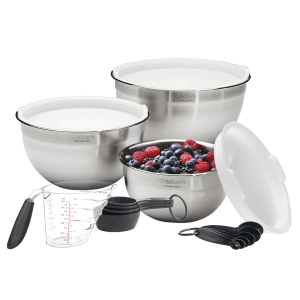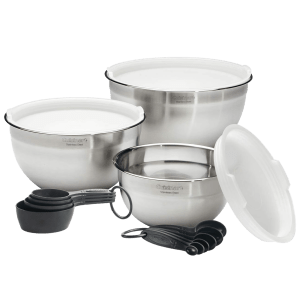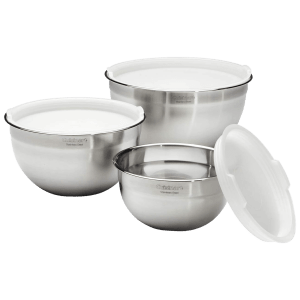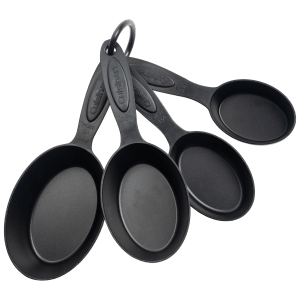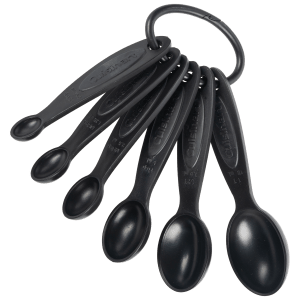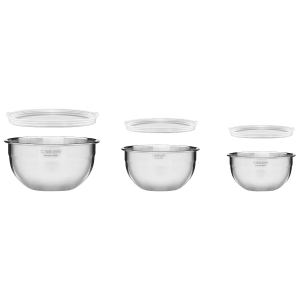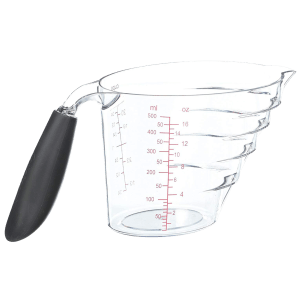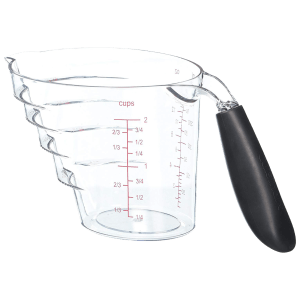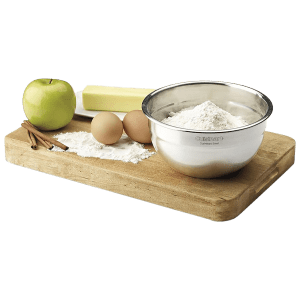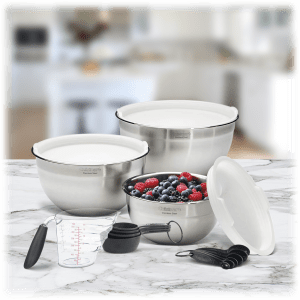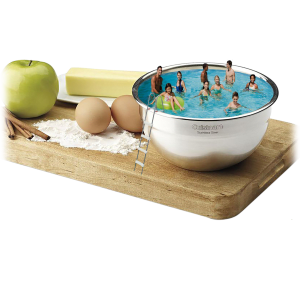 Cuisinart Stainless Steel Professional Mixing Set
You get 3 stainless steel bowls (each with their own lids), measuring cups, and measuring spoons.
The bowls' sizes: 1-1/2-Quart, 3-Quart and 5-Quart sized bowls.
It's everything you need to make a cake!
Or, like, ingredient-free imaginary cake.
Model: CTG-00-MSSW. Those aren't zeroes, btw. They're eggs, waiting to be whisked.
see more product specs
"I am not a cook"
Hello there and welcome to Disorganized Cooking. I'm your host Cliff Meyers, and today we're going to make… um… something for dinner. I don't know what yet. I didn't really plan this far ahead. Anyway, let's get started.
First thing's first, we're going to quickly google a recipe on our phone, hastily read over the ingredients, and then just dive right in.
Okay, recipe says put a cup of flour into a mixing bowl and and add a teaspoon of salt and sugar to that. Let's use our Cuisinart measuring cups and spoons to measure that out and combine it in a mixing bowl. A cup and two teaspoons isn't that much, so your smallest stainless steel Cuisinart mixing bowl should be just fine.
Oh, sorry… didn't read step two. Now, we're supposed to add a gallon of milk. So, let's take one of the bigger mixing bowls, transfer our flour and salt to that, and then combine with the milk. Next, add some minced garlic.
Shit.
I didn't mince the garlic. Let's just use some garlic powder. Except, okay, wait… I'm out of garlic powder too. I do have onion powder, though, and onions and garlic are often used side-by-side in dishes.
Okay, screw it. Let's put in some onion powder. So, take your measuring spoons, kind of rub your thumb in the teaspoon to make sure you get the salt and sugar out of there–I washed my hands… earlier–and then, let's say a teaspoon of onion powder?
Hmm. seems to be clumped up a little. Maybe just give it a little extra sha–
Well, I guess that's my fault for pouring it over the mixing bowl. Anyway now that we've added roughly five tablespoons of onion powder, let's maybe try and get some of that out. It seems to be floating on the top so I'm just going to pour the onion powder part from this bowl into the little bowl from before. But after the spill issue with the powder, I'm going to be careful by putting the little bowl into a bigger bowl, so that we can… umm…
You know what. Forget it. We're done. We've finished our dish! And by dish, I mean dishes. We've made some fresh dishes for you to do! Next week, I'll be back, and we'll be attempting Beef Wellington, which is something I've never even seen!
Until then, be sure to get yourself this Cuisinart Mixing and Measuring Set!