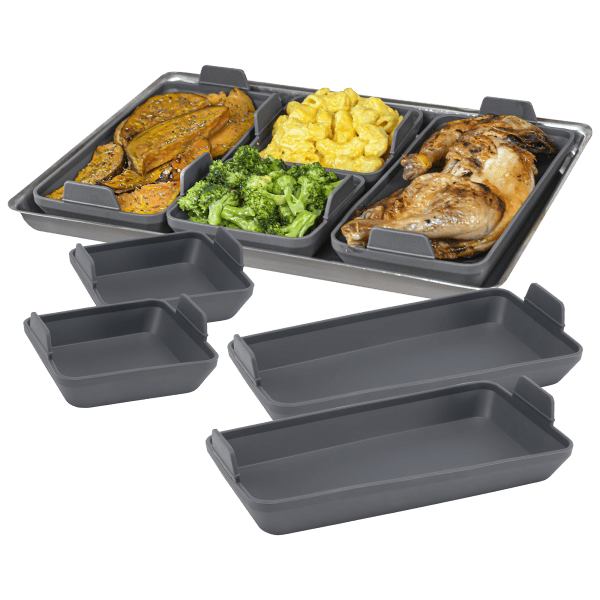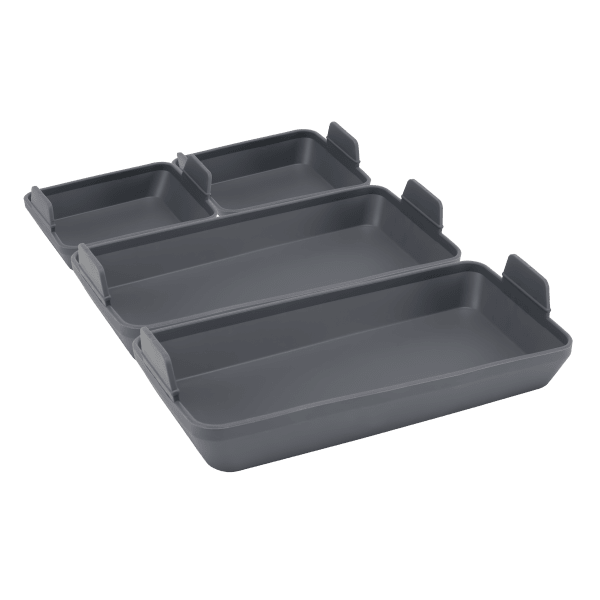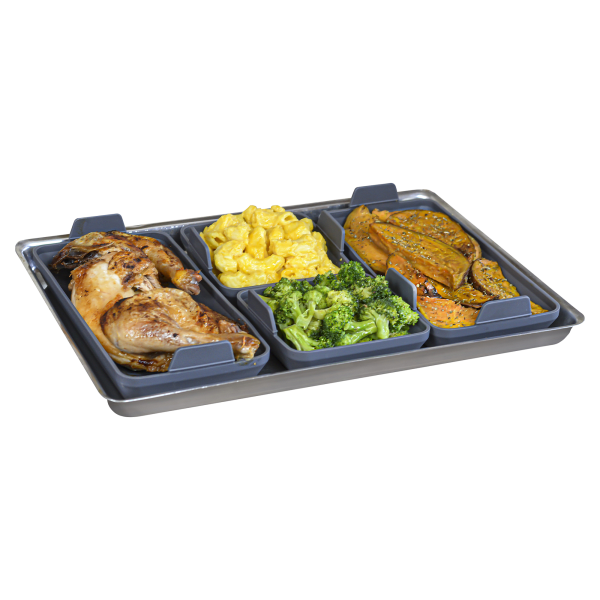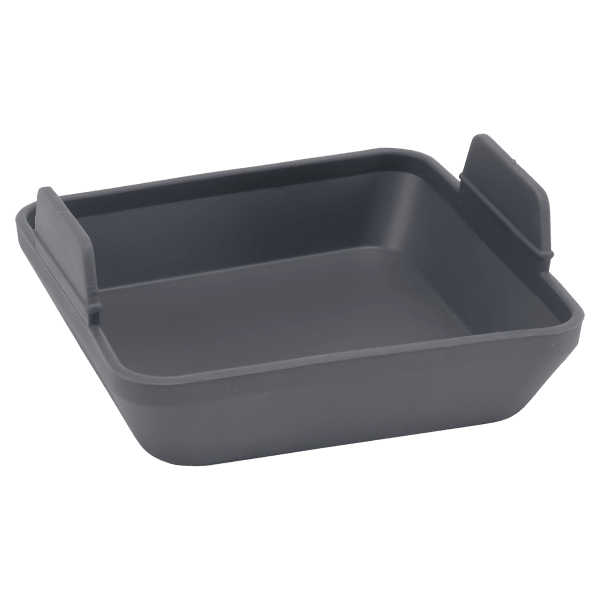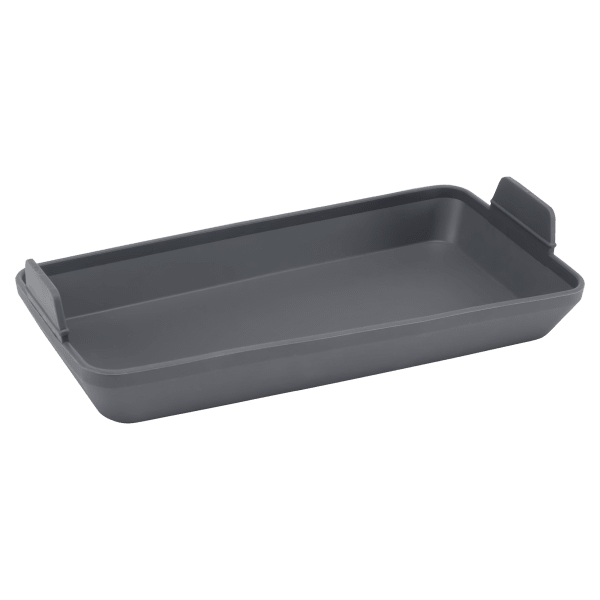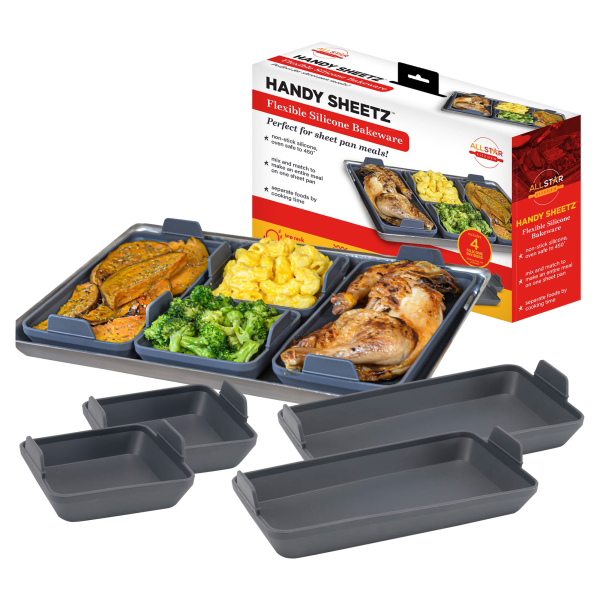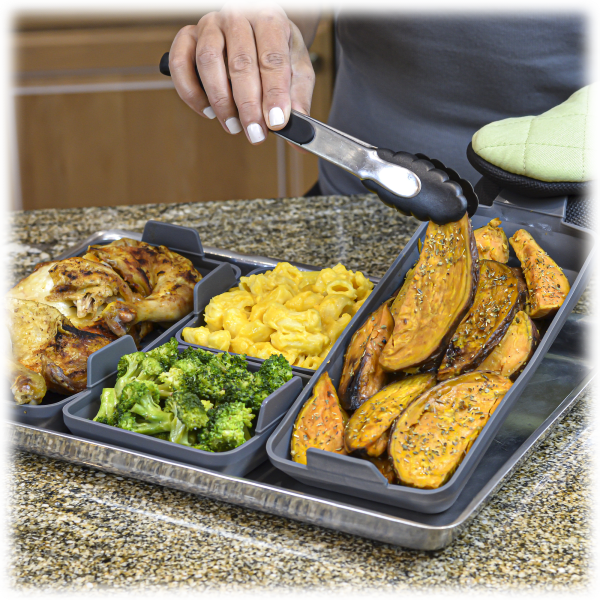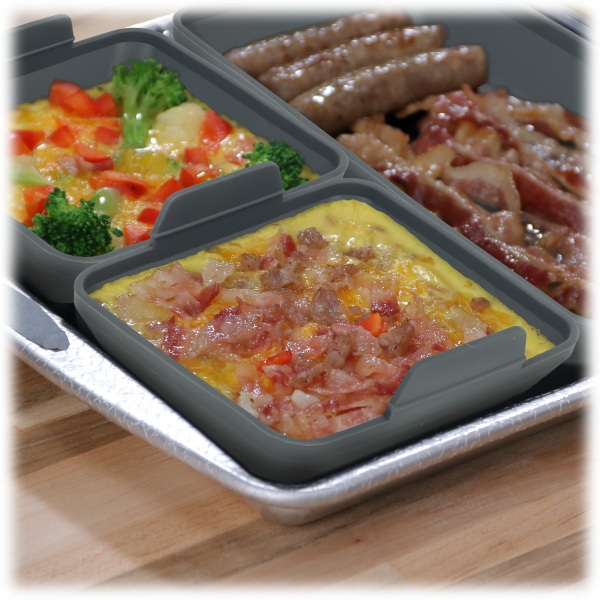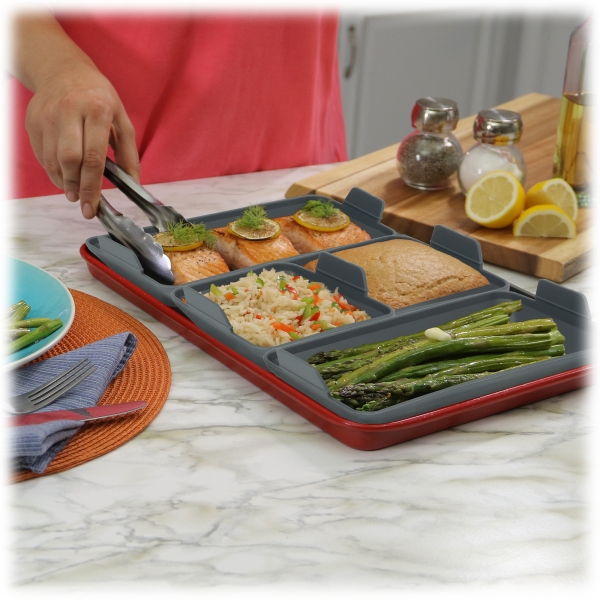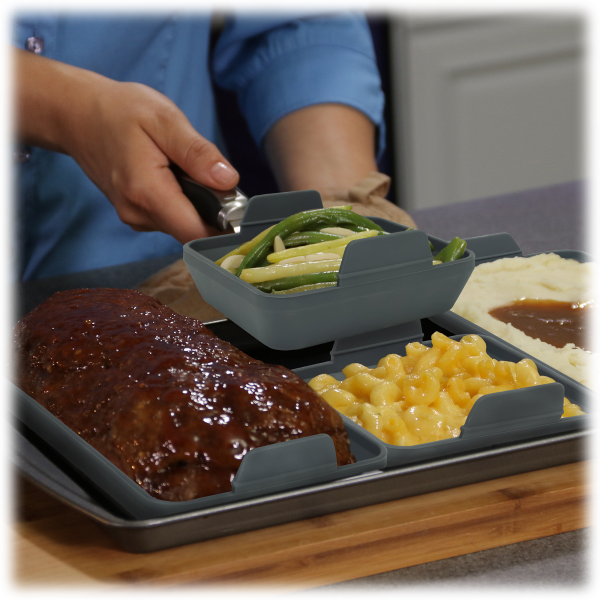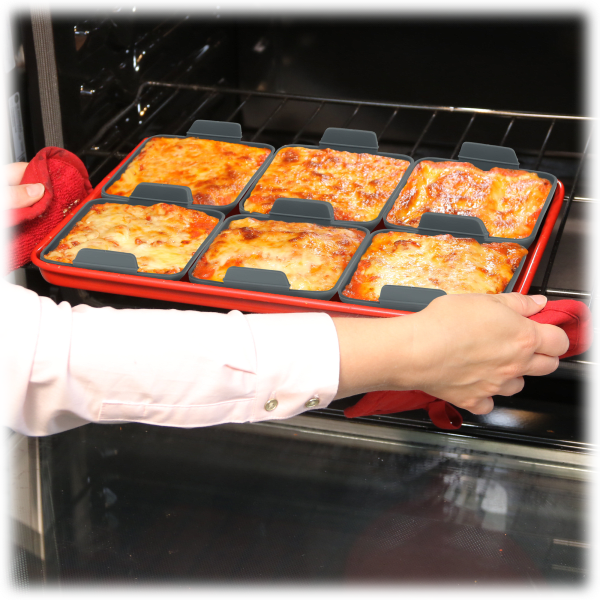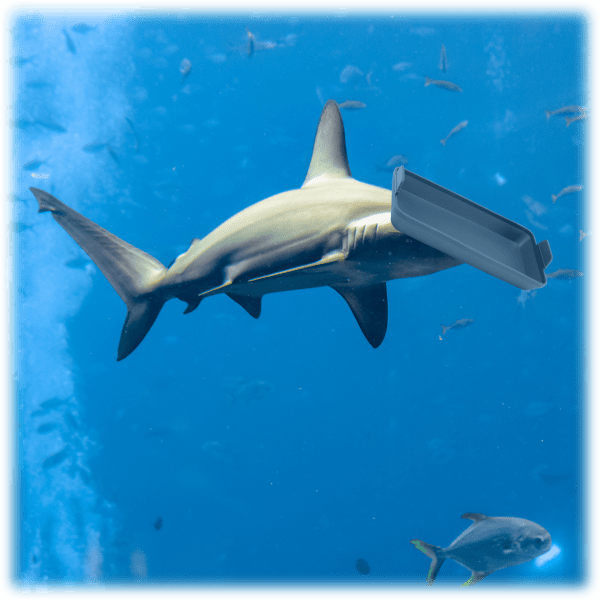 2-Pack: Allstar Handy Sheetz Silicone Baking Trays (4 Small & 4 Large Trays)
You get 4 small baking trays (4.5" x 4.5" x 1") and 4 larger ones (9" x 4" x 1")
Perfect sizes to allow Tetris-like efficient arrangements in your oven
Take each silicone tray out based on unique cook times needed for recipes
No full-sized sheet pan included
Commercial HERE for laughs and then feelings of, "Ooh! I DO need these!"
Are they Mac compatible: Yes, they're great for making a side of mac and cheese
see more product specs
The Heat Will Retreat
It's August. The highs are high. The lows are also high. The humidity is oppressive. And the place on your weather app for the 'feels like' temperature just says, "Why the hell are you asking me? I'm not going out there in this shit!" Which means it's a great time to hunker down inside and crank up the… oven?
No, but, really: running the oven for long stretches at the height of summer is great. You just preheat, start prepping, and guess what? There's no need to season or brine! As long as you're standing close enough to that big ol' box of heat, you'll be imparting plenty of salinity into your food. Because you'll be sweating all over it.
Okay, fine. We're being sarcastic. This is not exactly oven season.
But soon enough it will be! And when it is, you'll want these Allstar Handy Sheetz Silicone Baking Trays.
Here's what you're getting: a 2-pack of 4-piece sets. So, in other words: 4 smaller silicone baking trays and 4 larger ones. Now, by 'larger' we don't mean the size of a whole cookie sheet. We're talking 9" x 4.5" x 1" and small ones are 4.5" x 4.5" x 1". That way, you can arrange them on a full-sized baking sheet (not included) and cook more than one thing at a time.
Now, obviously, if you're baking a couple potatoes and roasting 3 or 4 beets, you don't need barriers. You can just arrange them on a sheet pan and leave a little space. Where these Handy Sheetz get especially handy is when you're baking something that involves some liquid. Like, say a little side of mac and cheese. Or some creamy, cheesy potatoes. Or broccoli florets in a cheddar sauce. Or even something that includes no cheese at all. It doesn't matter. With these, you can efficiently arrange and contain stuff without worrying about spillage and things mixing in unwanted ways.
So get a set. And start baking some delicious dinners… in, like, a couple months. In the meantime, make some gazpacho and maybe a fruit salad and call it a day.