This says it.
28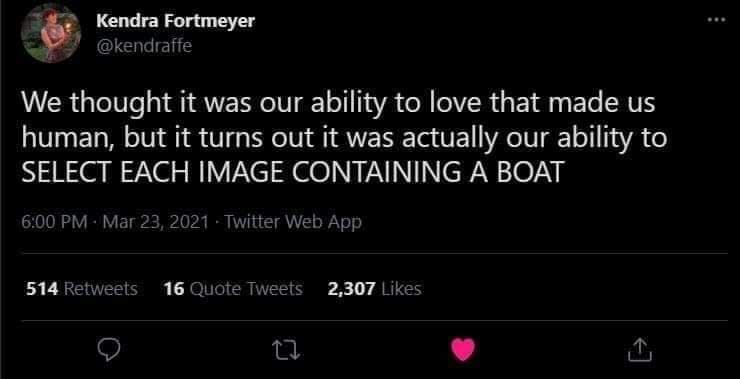 /giphy captcha


6
17

so I heard yesterday that this Captcha stuff is a way to get humans to train AI for free…so many conspiracies, so little time

7

I installed CAPTCHA to save my fellow robots from wasting money on this crap.

@allergycheryl So every time we answer a Captcha challenge, we're really teaching Skynet how to identify fire hydrants?
Sign me up!
Or I'll just wait for the next mehrathon.

Please realize CAPTCHA is a fellow robot like you.

@allergycheryl @mehcuda67 Also the stupid AI for self driving cars will think that that bicycles and motorcycles are the same, as are busses and 18 wheelers, along with palm trees and mountains. There is something else I found as well but I can't remember it at the moment. I do not want to be on the road with self driving cars who can't tell these things apart.