Thanksgoating - Day Twenty Six. Tip your waiter
17
Today I'm thankful for the hospitality industry.
In my youth, I found the restaurant industry. And I loved it. Weird, long hours. But I was really good at it. I was the General Manager of a restaurant that did a million dollars in revenue annually just after my 22nd birthday. I hired a staff of 40. I cross-bid vendors to get the best deals and did a lot of math because food cost was king. And that's a very small margin. It was a lot of work but it was rewarding. Maybe a little stressful too.

I lasted a little more than five years before changing to an IT career.
One of my favorite memories was dealing with an irate customer who came in without reservations and was told it would be a bit of a wait. After 10 minutes she was screaming to talk to a manager. I happened to be at the hostess station at the time (and I had a bit of a baby face and looked like I was in 10th grade). I told her, "Sorry, I'm new. I don't remember the managers name, but I think it's on the front door. " She stormed out through the vestibule and looked at the front door and came back in and demanded to speak to… me. That was a fun conversation. Sadly, they did not get a table that evening.

I've washed dishes, bussed tables, waited tables making food table side, ran the wheel, ran the grill, managed several restaurants… sometimes a few at a time. I've hired people and fired people. Dealt with flooded kitchens, borrowed things from nearby restaurants when things went sideways, managed electrical blackouts in the middle of service… it's a new adventure every day in that line of work and it's a unique community. It's also a lot of hard work. There are a great people busting their butts that you will never see when you stop in somewhere for a quick meal. Have some patience and tip well. If $4 or $5 isn't going to make or break your day, add it to the tip. It will certainly make theirs.
When you go out for a meal, see the people, not the staff. You know what I think… everyone has a story

This was opening night in 1993. I'm the baby on the left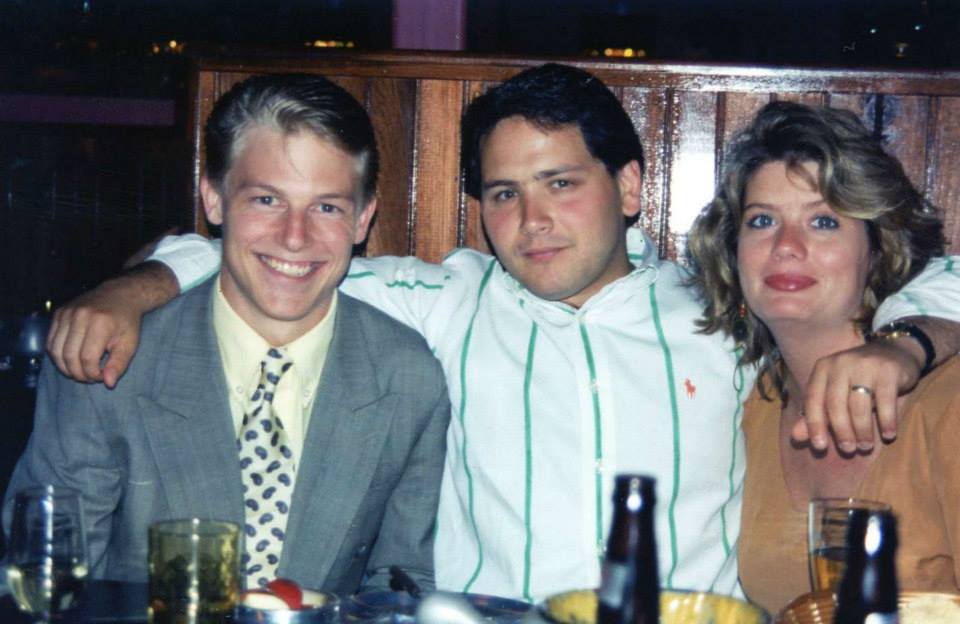 T-Minus 4 and counting.