TALES OF THE DARK GOAT O' PENN'S WOODS, NIGHT TWENTY TWO
6
MIDNIGHT!
(It's Ndadaye Day! It's not really funny, but - what a great name for a day.)
---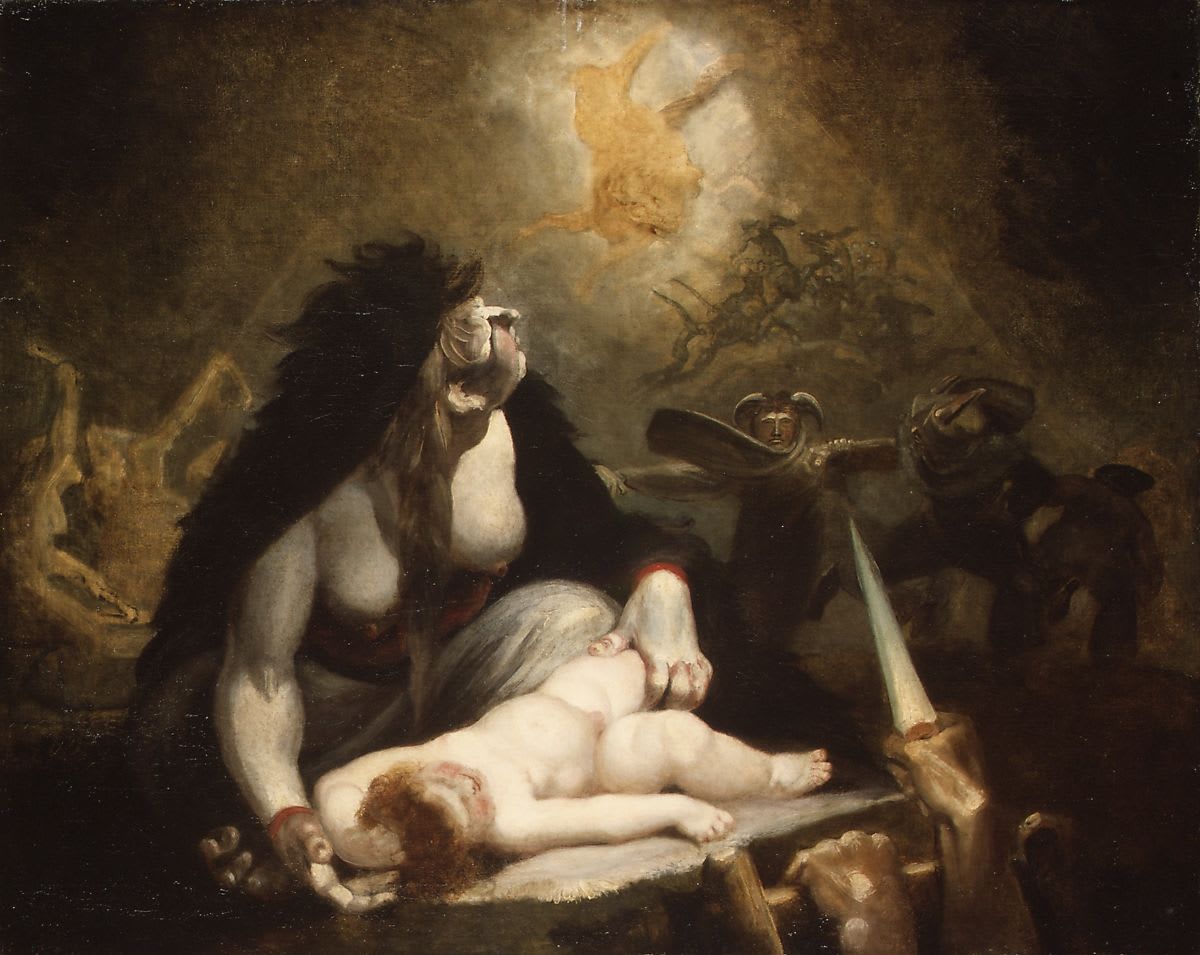 Ambrose Bierce has a great reputation for horror, but I never found his ghost tales to be all that great. But as it happens the html tags for this eBook seem to be a little off, so, uh, good luck:
Ambrose Bierce
PRESENT AT A HANGING AND OTHER GHOST STORIES
https://www.gutenberg.org/files/4387/4387-h/4387-h.htm
---
Henri Fuseli
Not really apropos, but who doesn't love Fuseli?
---