TALES OF THE DARK GOAT O' PENN'S WOODS, NIGHT SEVENTEEN
7
MIDNIGHT!
(17 October: Feast of Saint Ignatius of Antioch, bishop and martyr.)
---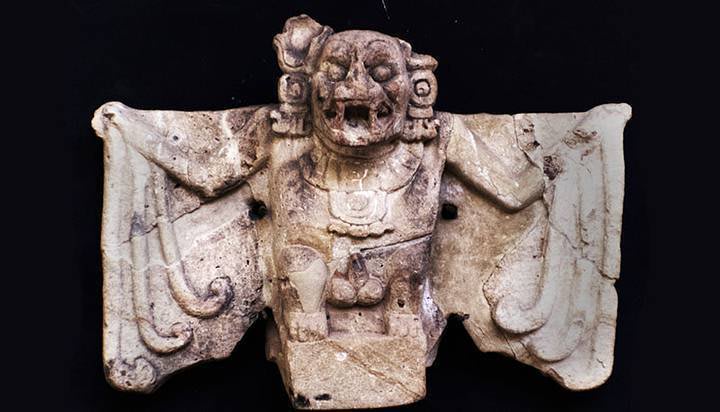 MYSTERY! What could be a better companion to horror? OK, so here's the thing - we don't know who wrote this mildly entertaining vampire tale. But lots of great art is of unknown attribution, like the above statue of Camazotz. So, thanks once again to Roy Glashan, here is :
UNKNOWN AUTHOR
WRITING AS
"DALTON"
THE PICTURE BEDROOM
http://freeread.com.au/@RGLibrary/Unknown/Dalton/ThePictureBedroom.html
---
UNKNOWN GUATEMALAN SCULPTOR
CAMAZOTZ
Camazotz, which means "death bat" in the Mayan K'iche' language, are flying monsters that threaten the Maya Hero Twins Hunahpu and Xbalanque during their trials in the underworld of Xibalba. Inspiring stuff.
---