TALES OF THE DARK GOAT O' PENN'S WOODS, NIGHT ELEVEN
6
MIDNIGHT!
(Work account access MOSTLY restored, but currently kind of spread across a couple machines.)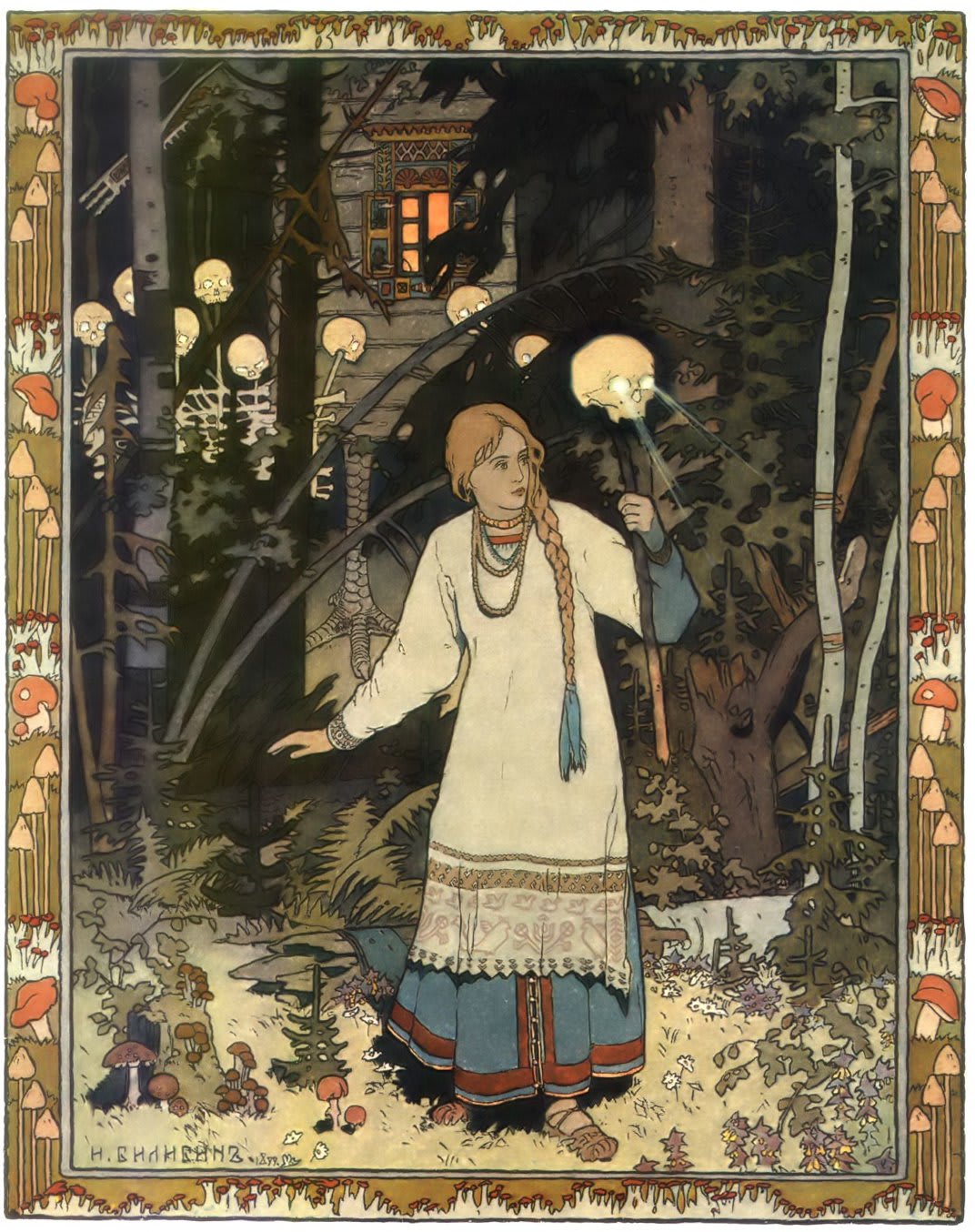 Ah, I can't resist this - a creepy puppet show - and of one of my favorite folk tales, Vasilisa the Beautiful, costarring one of my favorite villainesses, Baba Yaga (Grandmother Witch). Fire up the samovar, fire at Rasputin, and, well, here ya go:
Unknown Author
Vasilisa the Beautiful
---
Ivan Yakovlevich Bilibin
…Is another of my fave raves and our guest ghost artist tonight. Although a critic of the Czar, Bilibin fled Russia after the October Revolution in 1917, lived in Cairo and Alexandria for a while, then settled in Paris in 1925. However he missed the mother country and in 1936 returned to be welcomed in Soviet Russia as a member of the Artists' Union of the USSR. In WWII, Bilibin starved to death during the siege of Leningrad, which just goes to show… that we should not refuse a little snack. In the absence of caviar, I am having some fudge.