So, ummm... My neighbor.
25
Drove past a neighbor's house the other day.
Not sure if they are getting ready for Halloween. No one outside to ask. I'll have to try driving down that road again soon.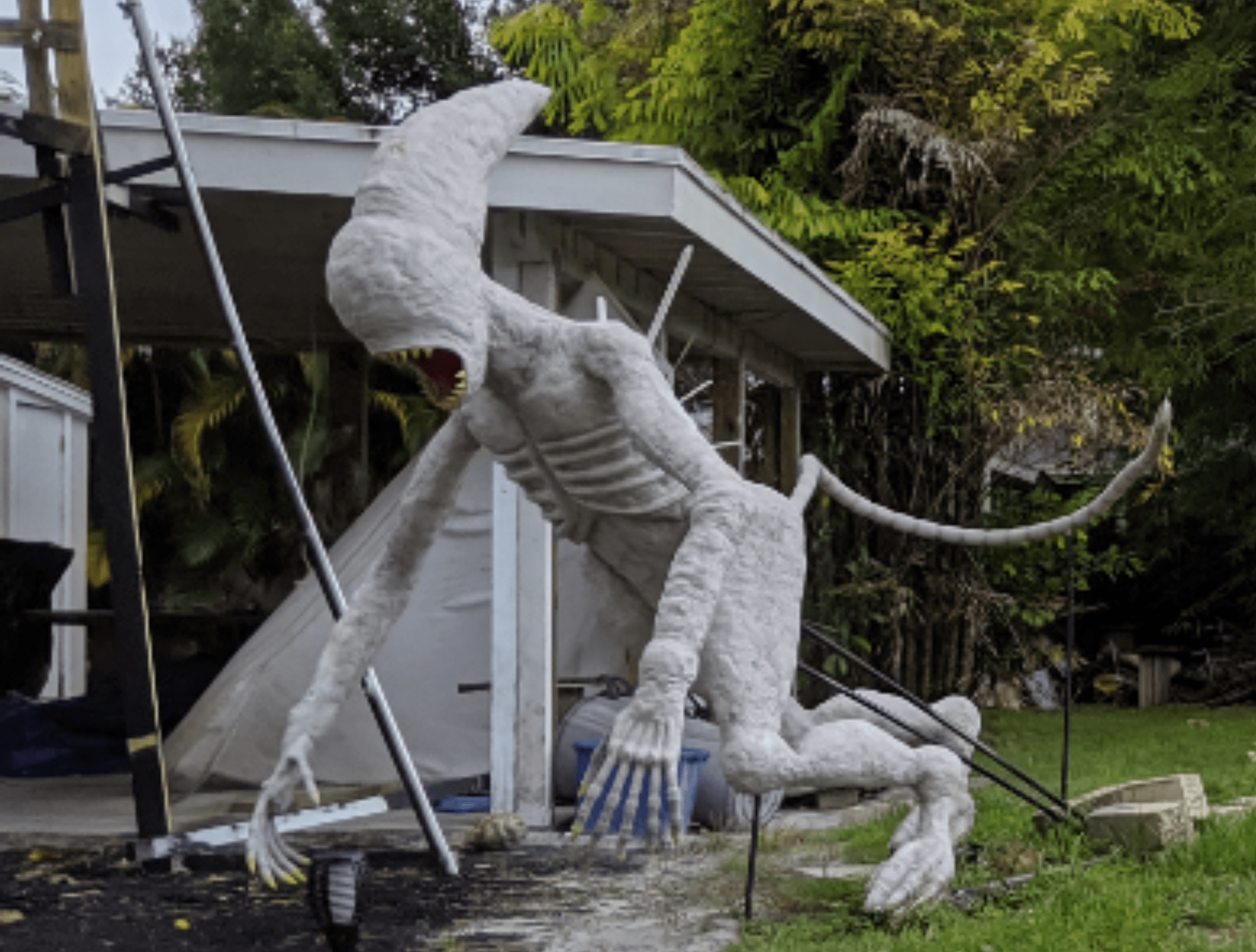 Alien: Covenant anyone? There was also giant green horns on the roof (you can see one top right of the first photo) and an unfinished spider.