Photo frames, I got one
4
For my birthday I got a couple of gift cards. Then I redeemed my survey points and had enough $$ to get one on Amazon.
I did a lot of research before settling on this particular frame and we both love it.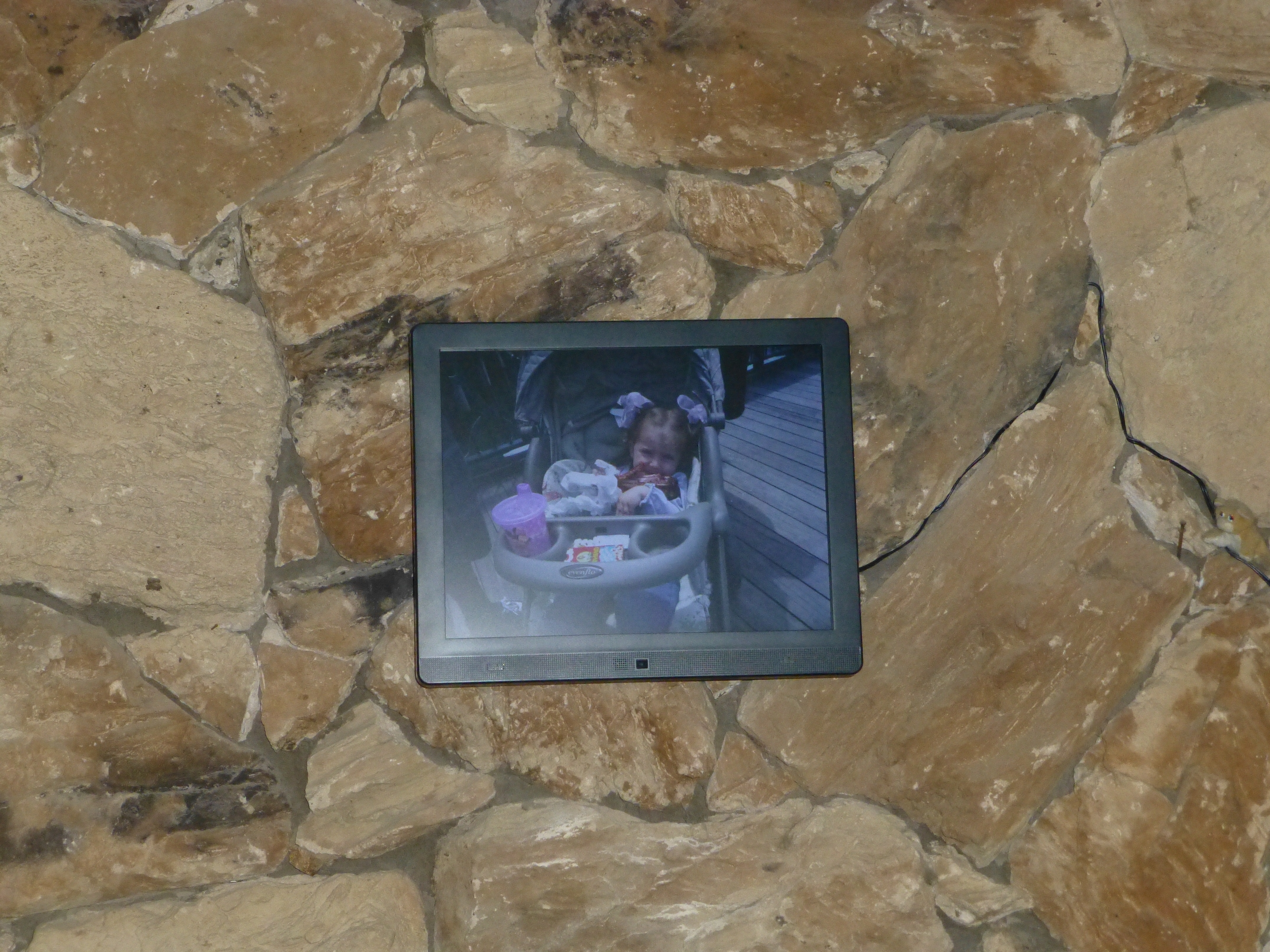 (Random child eating a turkey leg at Disney's California Adventure, this picture makes me smile.)
My husband cut a piece of wood so that it could be flat on the stonework of the fireplace (mentioned elsewhere in the forum, we don't have fires because I get stuck cleaning the thing and it's nasty and dirty and more work than it's worth).
Here's the thing. We want to have something bigger (just one of those things on the in the future list). So, I've been checking out the options and bigger frames are pretty spendy or have crummy reviews. So, here's what I'm thinking.
Get a 32" flat screen television. That would be a decent size, right? Then there's the problem of how to run the slideshow. Amazon Fire stick (I have one I got for $25 in March, maybe someone on meh announced the cheapness?) or Roku (I have an extra one of those after upgrading the family room one when we got our new television).
The firestick can pull photos from Amazon. Which means I'd have to upload them to Amazon (unlimited photo storage for Prime members). Or the Roku Media Player. I looked at Plex, but my external hard drives, the ones attached to my router, are not official NAS drives and I don't want to have to have the computer on to run the slideshow. I'm trying to do this as cheaply as possible (I found a 32" tv at Walmart online for $75, a mount for under $20…)
So, even though this is a future thing, any ideas on how to do this?