Meh's Birthday IRK Reveal Thread
44
Oh shit, am I the first again? IRKs may be fulfilled LIFO as my Ink for IRKs order went in late Sunday night after the new ink club cutoff.
My wife alerted me to the presence of a biggish, not super light box on my porch on my lunch break. Excuse my not laying everything out, I was in a hurry.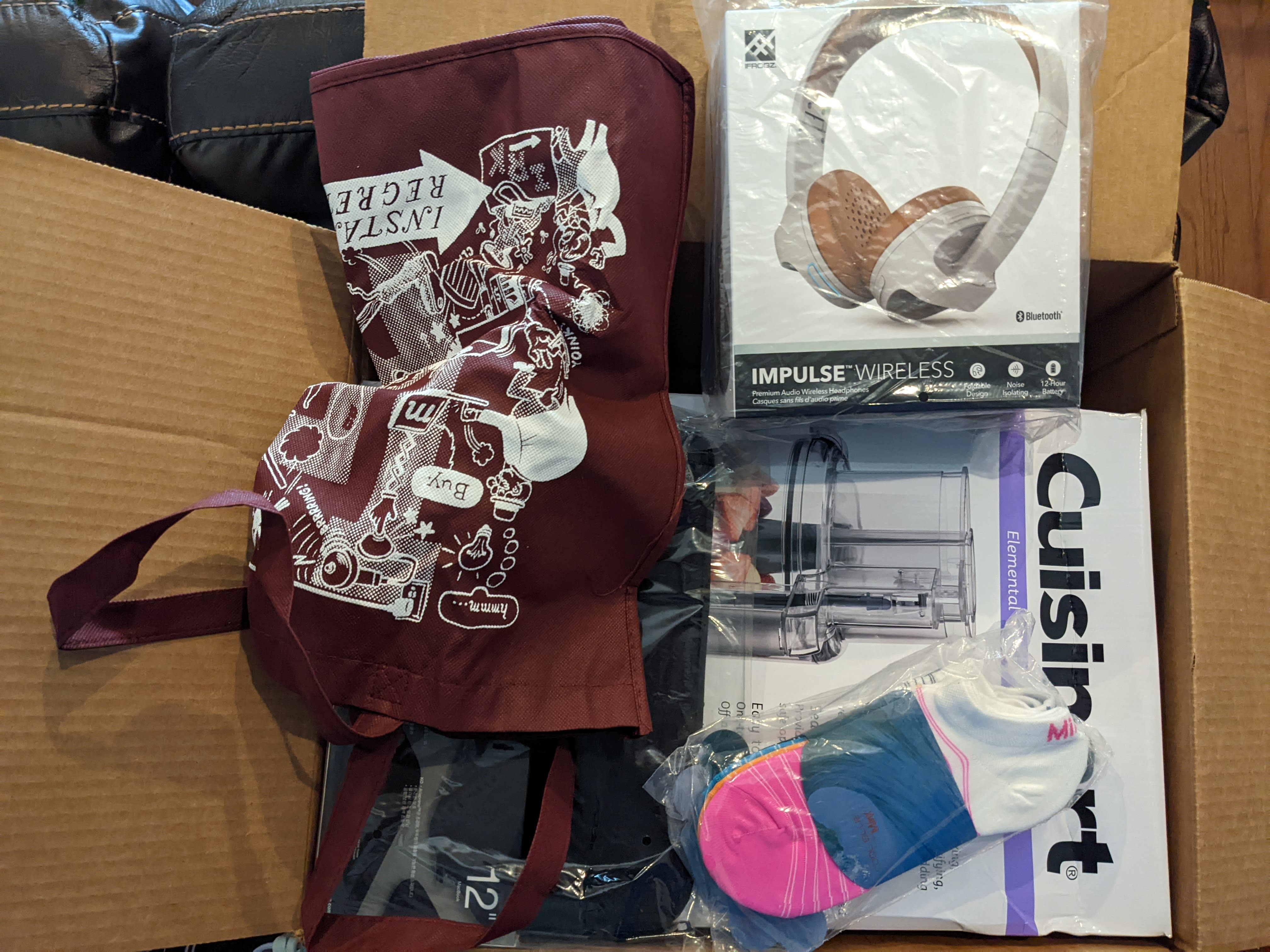 The contents:
Maroon IRK bag that I was jazzed about seeing others get last time, cool!
Minx ladies cooling socks. I happen to know several ladies with feet so score!
Incase 12" laptop sleeve. This may replace the Built NY polka dot sleeve from back in the day I use for my Chromebook due to its higher level of perceived professionalism.
iFrogz Impulse Wireless fancy-looking white and tan "leather" on-ear headphones. Potential score or nice gift, to be investigated after work.
Holy crap, a giant Cuisinart food processor in a slightly dented box! Megascore!
There is absolutely no regret in this box, Meh! Happy birthday anyway. Here's to many more!