Mehrican Exchange v8.0 REVEAL Thread
18
Wait? What?! Someone ALREADY got a box?
Yes, sir! That's right! When I got home from work today, I saw this tower of cardboard awesomeness sitting on my kitchen counter. I asked my husband, "What the hell is that?" He replied, "I don't know. Some car drove up this afternoon and dropped it off. It has your name on it." I looked at it…the return address said, "Mehrican Exchange 8.0" written in black sharpie.
WOW! HAND DELIVERY!!
Then it sank in…Giant. Stack. Of. Boxes…Holy. Shit.
So here it is! The first reveal: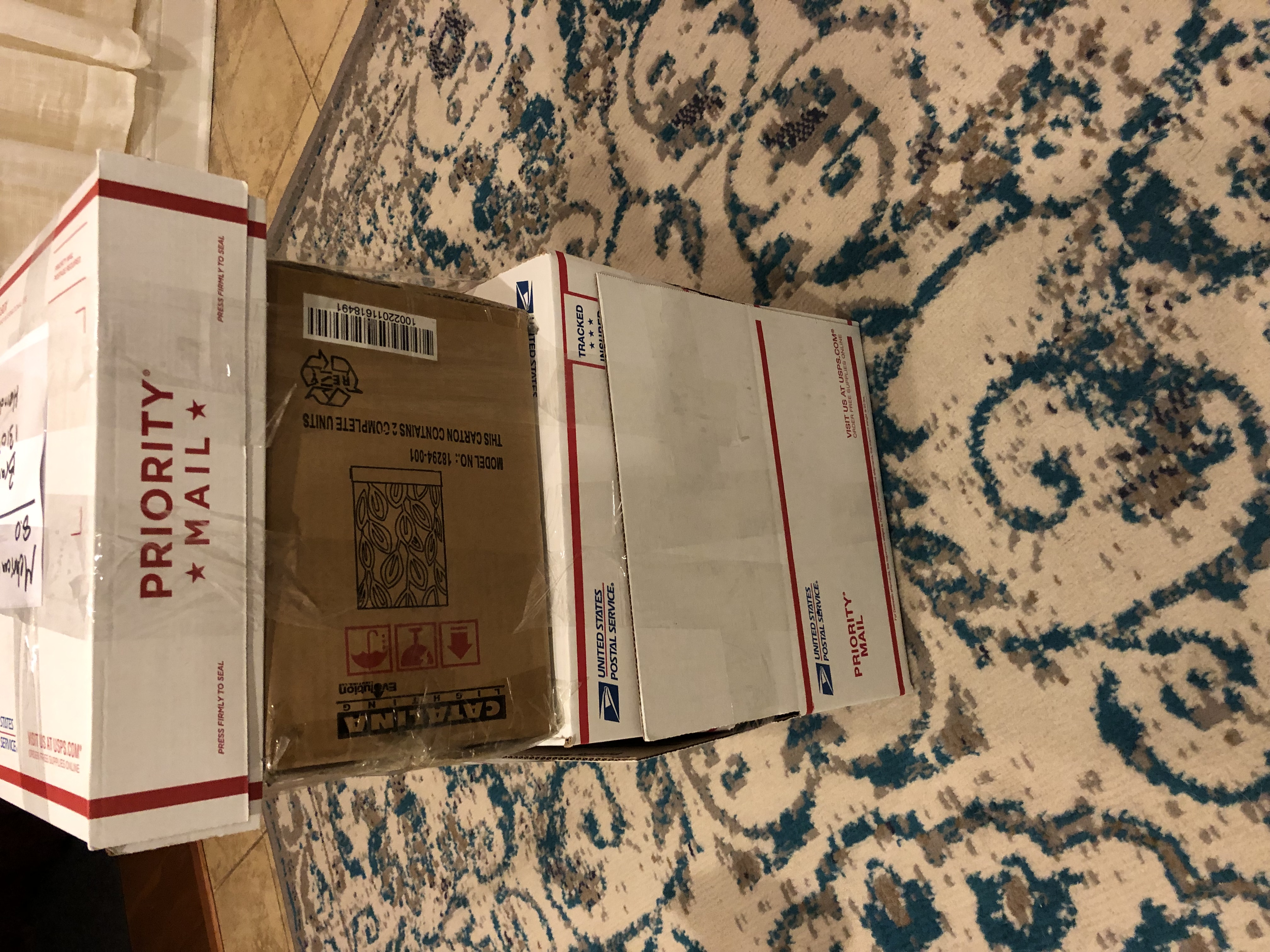 I dub thee "Tower of Meh"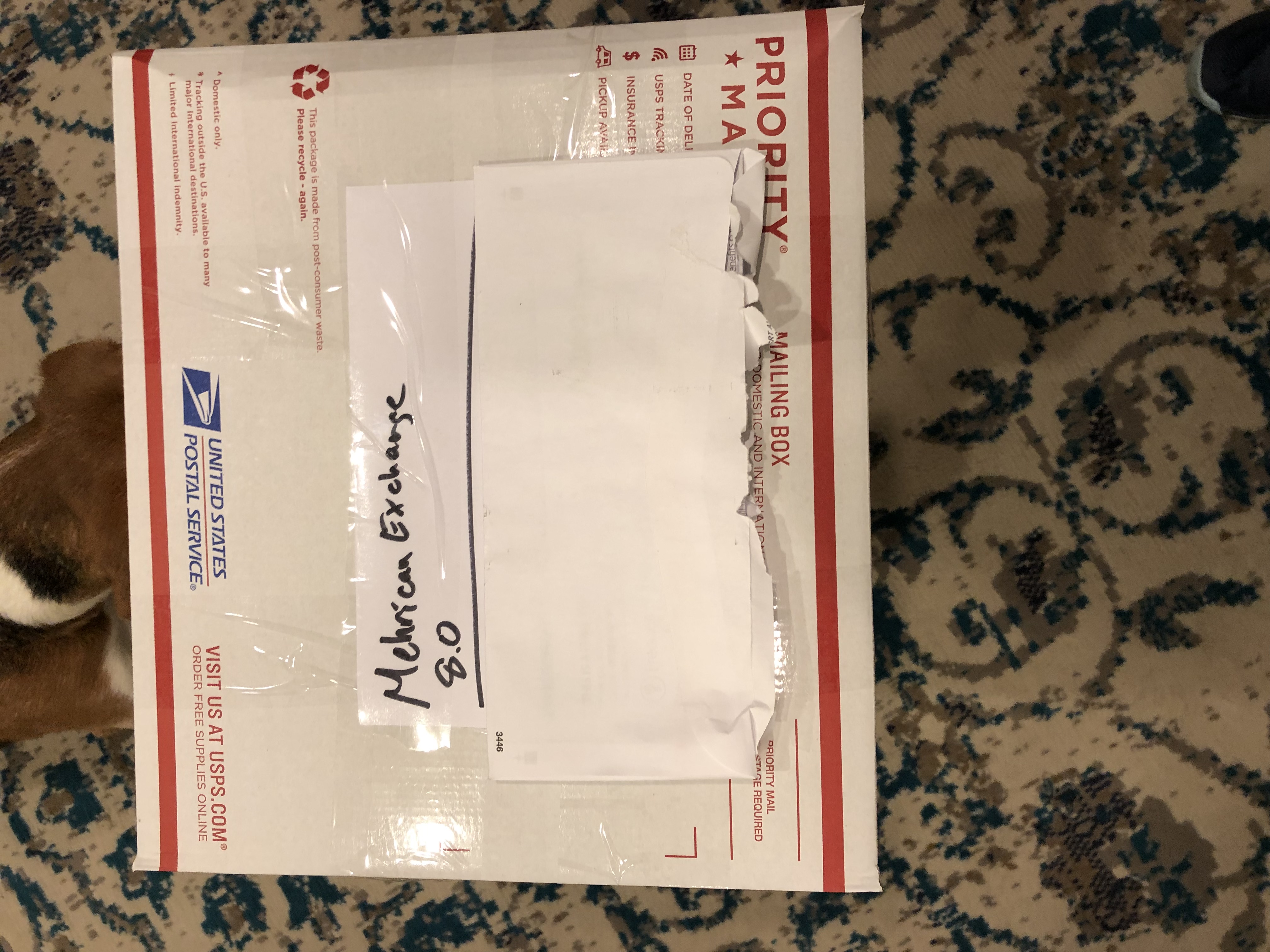 Looks legit.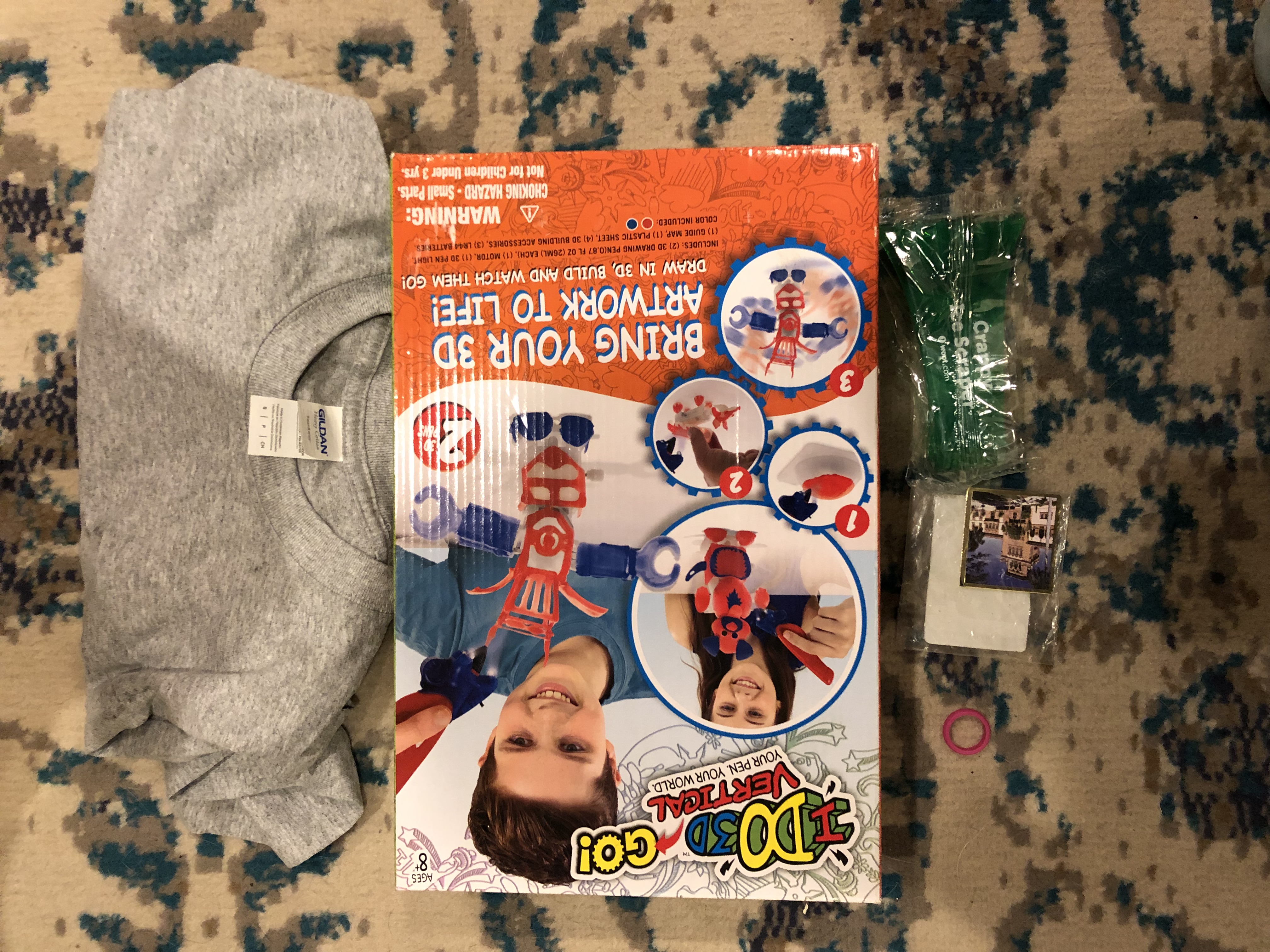 Top Box contents:
Woot.com crappy ice scraper
fridge magnet
grey cotton t-shirt
I-DO-3D GO vertical pen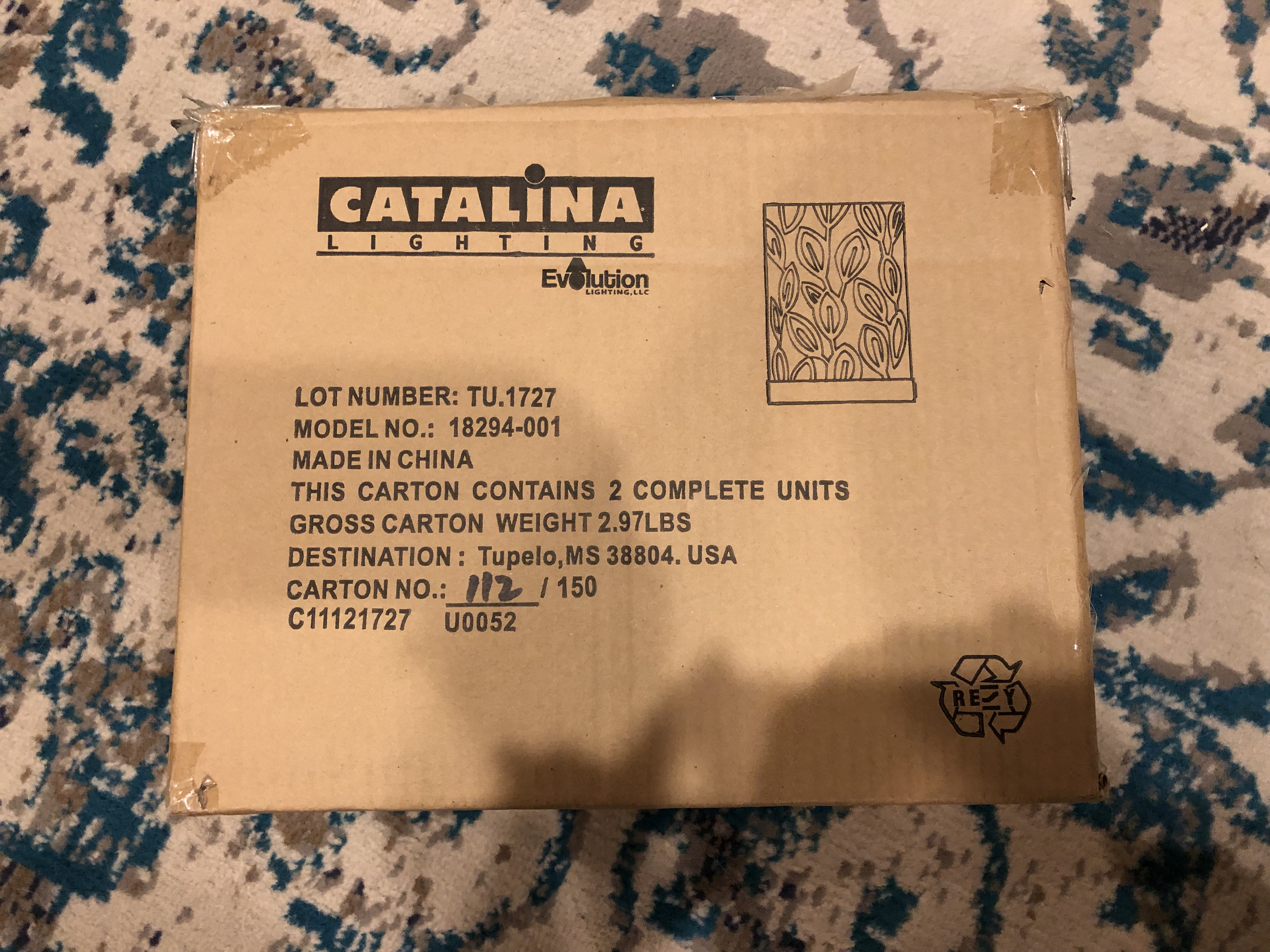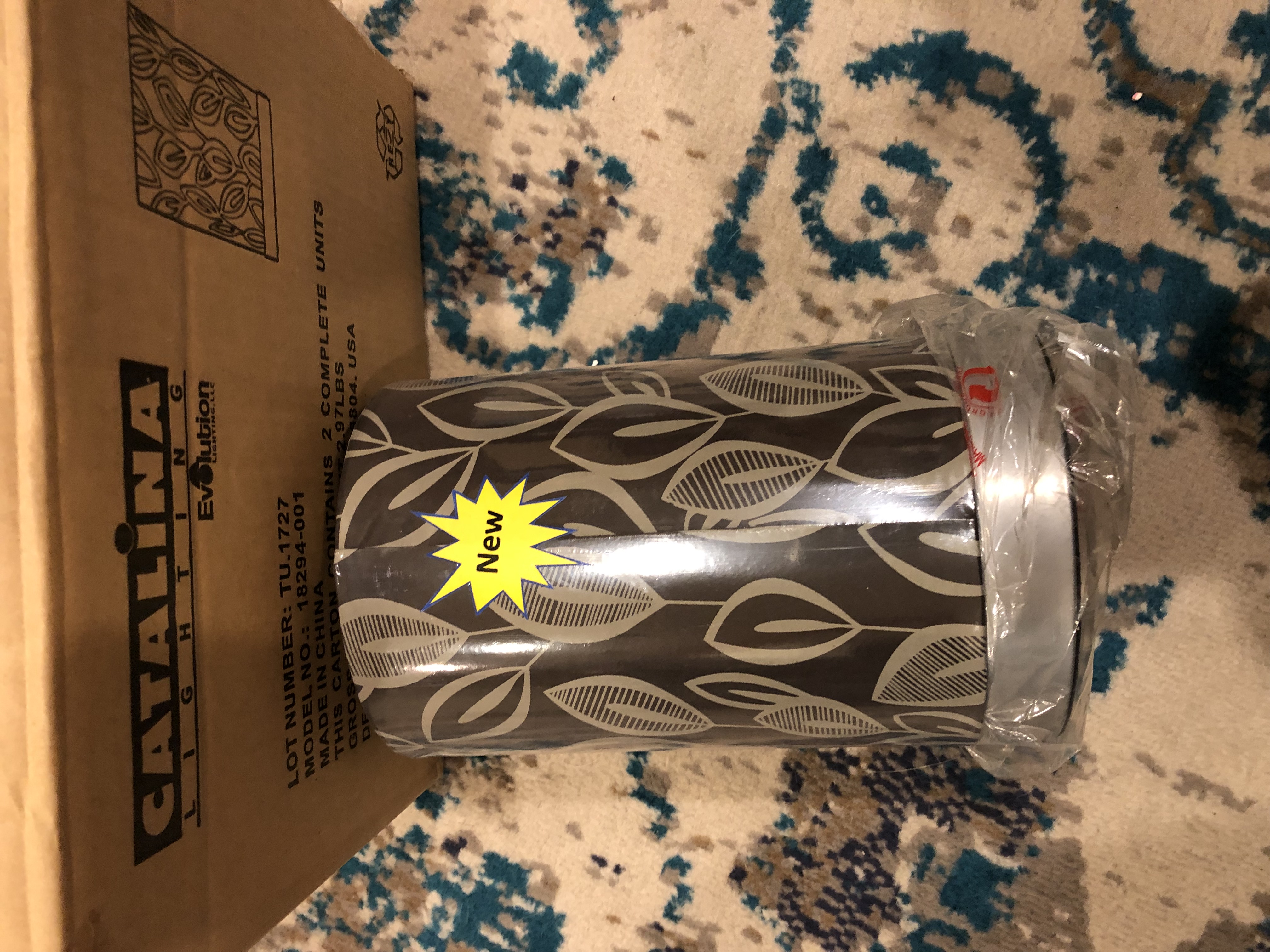 Middle box:
NEW! in box 2 table lamps!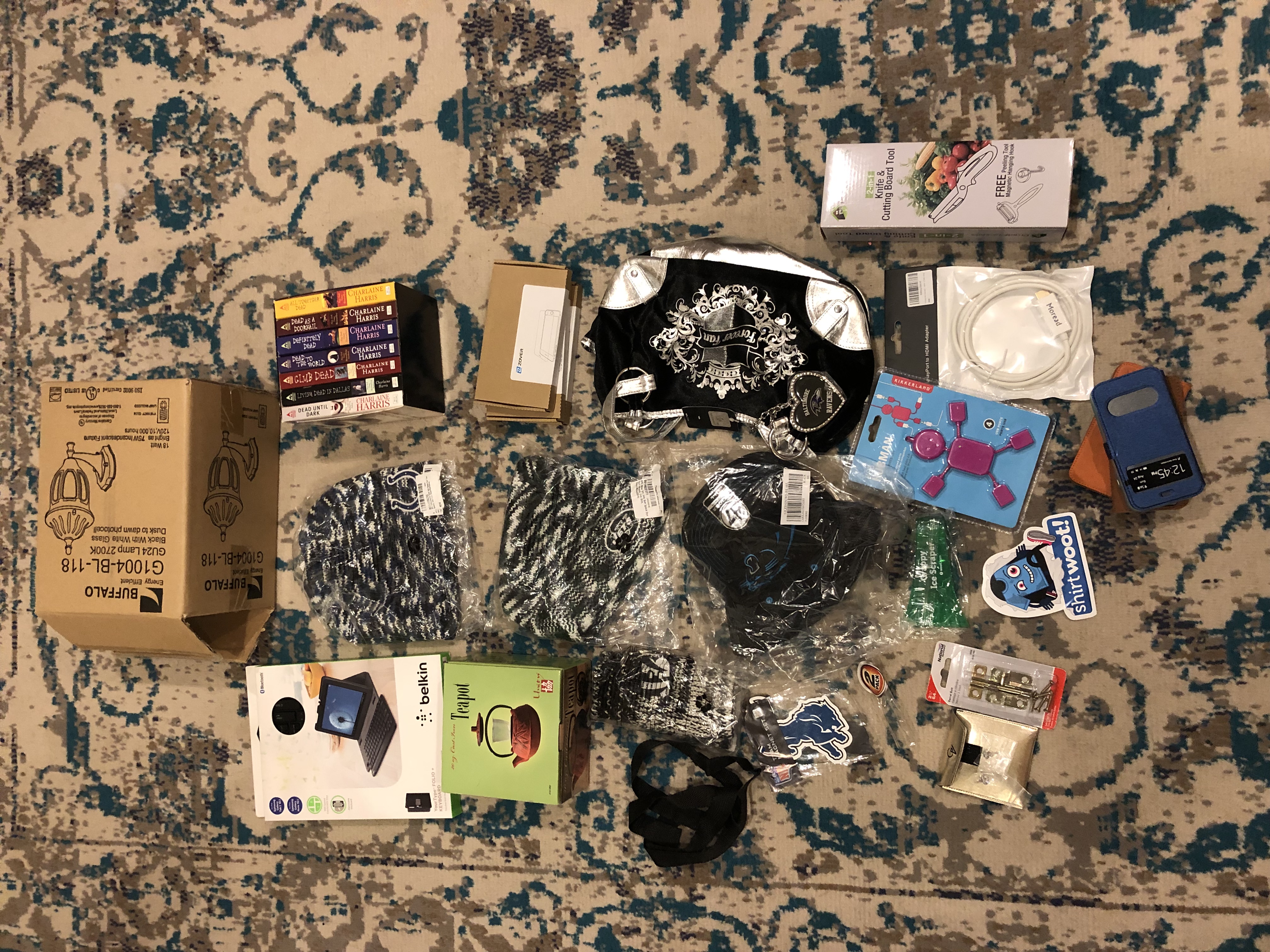 Giant Bottom Box:
Shirt Woot sticker
Hubman
6 phone cases of various sizes
pair of earrings
another woot.com crappy ice scraper
door bolt
HDMI adapter
2-in-1 knife and cutting board tool
blinged-out Baltimore Ravens hand bag
Carolina Panthers ball cap
Detroit Lyons magnet set
weird strap thing
Bengals mittens
NY Jets knitted cap
Colts knitted cap
Charlane Harris paperback set
Cast iron teapot
Bluetooth folio and keyboard for Samsung Galaxy
Outdoor light fixture (with lightbulb)
WOW!!! This is A LOT of fine crap! Well done to my sender!! The only problem is that I don't know who to thank…there was no name! Please come forward amazing-box-giver and receive your praise for an awesome, hand-delivered box!