March Sidedeal IRK Reveal
36
So I didn't snag a Cuisina-rathon IRK in March, but I did get the Sidedeal one on that day. While I was bummed to have lost out on the Cuisinart one, it turns out I was a winner after all!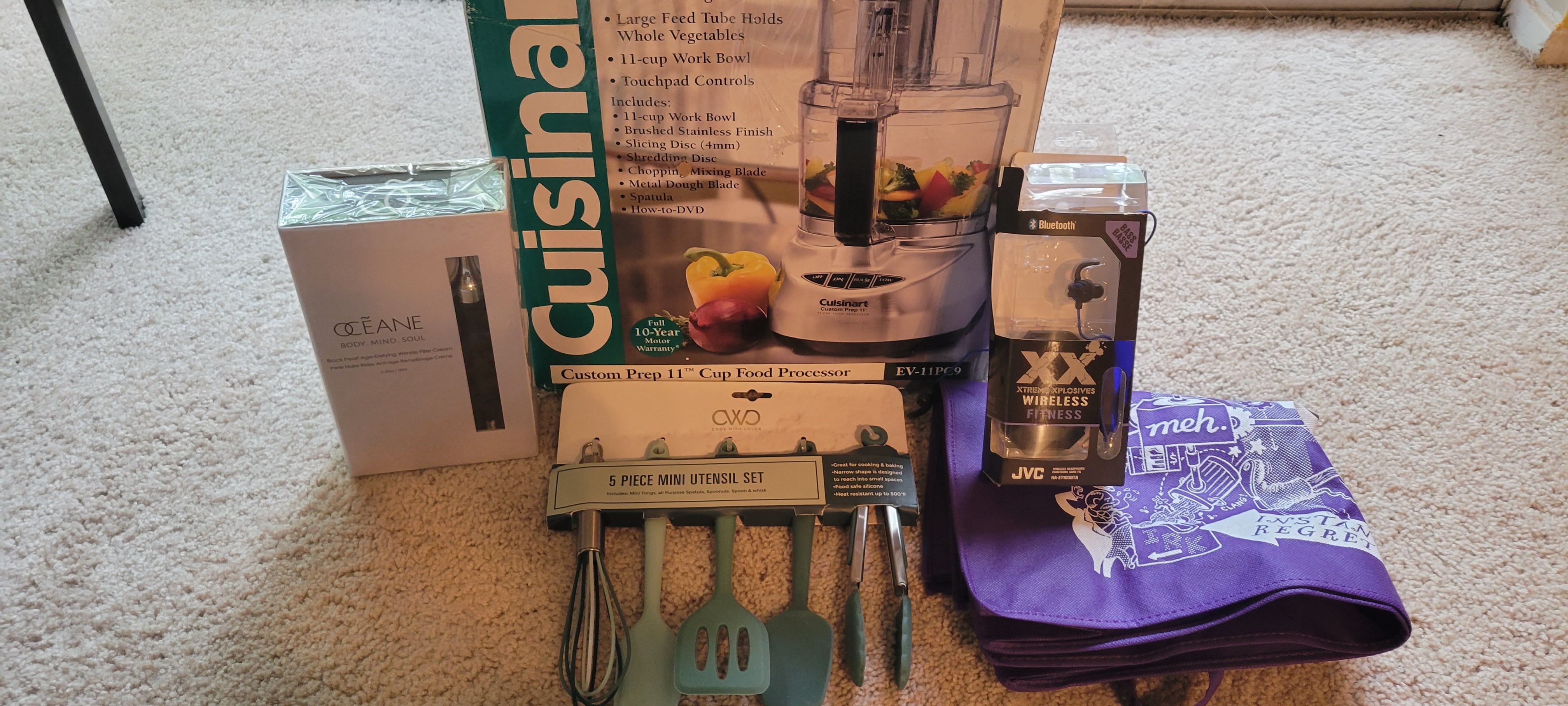 JVC wireless fitness earbuds
Mini utensil set – nearly bought a similar set last month
Oceane wrinkle filler cream (OK, I get the hint)
Gloriously PURPLE IRK bag
And a Cuisinart 11 cup food processor!
This was awesome, thanks Meh! I've been in the process of upgrading my cheap kitchenware since the pandemic started, and a food processor was the last big item remaining. Thanks again!