Birthday Adventure Story
31
Today is our birthday! Well, ya know, in the teenage diva scenario where we start celebrating our birthday before it is actually our birthday. But still, BIRTHDAY YAY!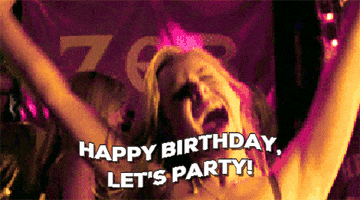 So obviously that means we need to give some stuff away. I won't tell you what those things are, but they are definitely things. But in order to do so, you've gotta earn them. And for today that means entertaining us.
So have at it. Make up your best birthday adventure stories for how we should celebrate our terrible twos. We'll pick our favorites throughout the day and send you a thing or two.