A Month of Lego – Creator Expert Fairground – Roller Coaster 10261
12
Continuing on with the Creator Expert theme, let's look at the subtheme of Fairground. By the way, I am using the subthemes from Brickset, so if you don't like these subthemes, blame them – or me since it is my month for that and all. The Fairground sub theme is one of the first that I started collecting. If you remember my post about the trains, my Pop Pop built a massive trainset that was centered around his life. One of the key scenes was a Ferris Wheel which represented the county fair that he went on his first date with my Nana. My thinking was it would be cool to do something similar in LEGO bricks, but I've never really gotten around to that. Then I opened a store to sell some that I had bought, then I moved and the Bricklink store has been 'abandoned' since. One of these days, I'll get it going again, but enough about my personal LEGO saga. The Fairground subtheme started off with the Grand Carousel in 2009, but the second set didn't come out until 2014 – the Fairground Mixer. Followed by the Ferris Wheel, a second Carousel, the Roller Coaster, and the Haunted House.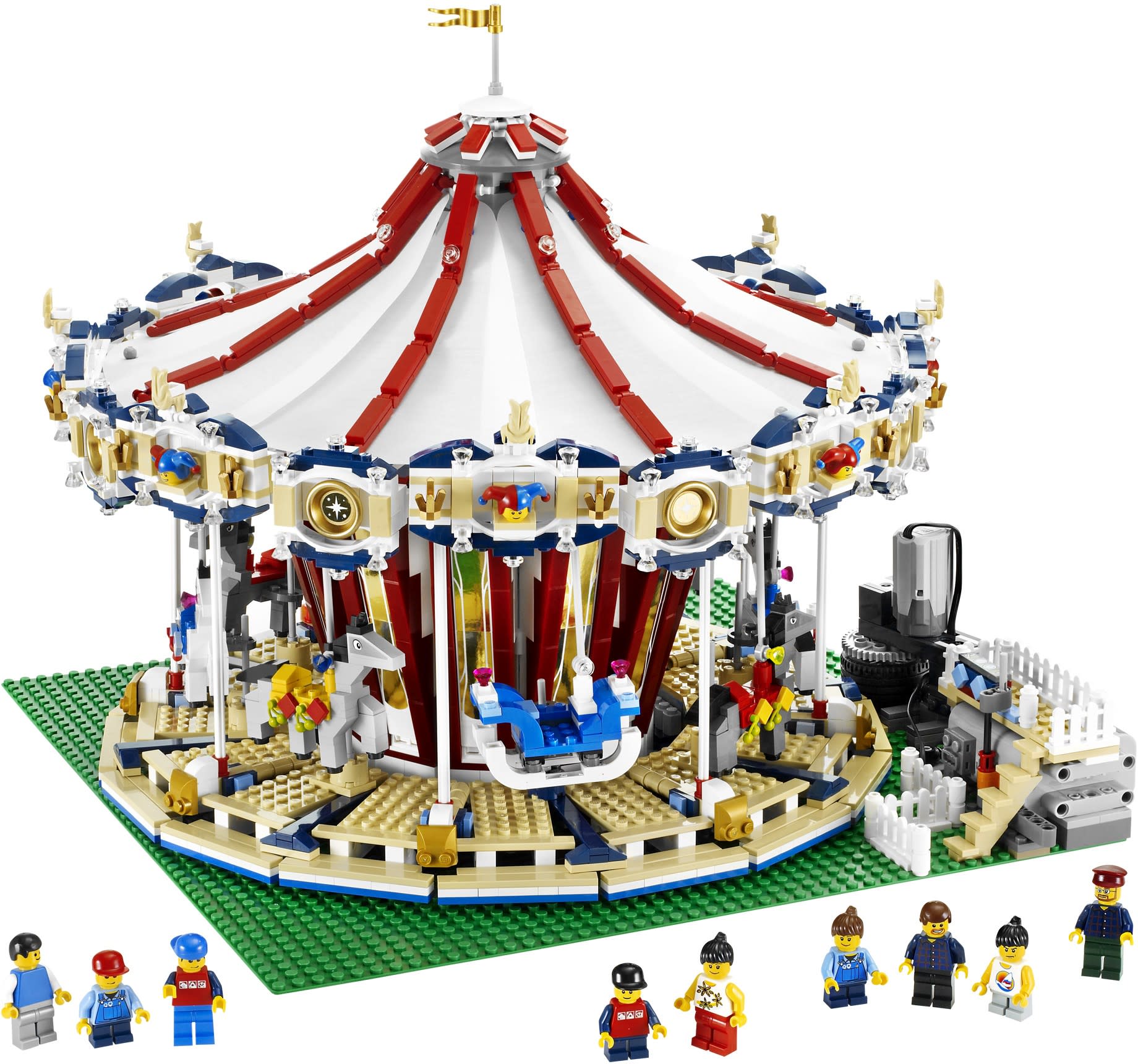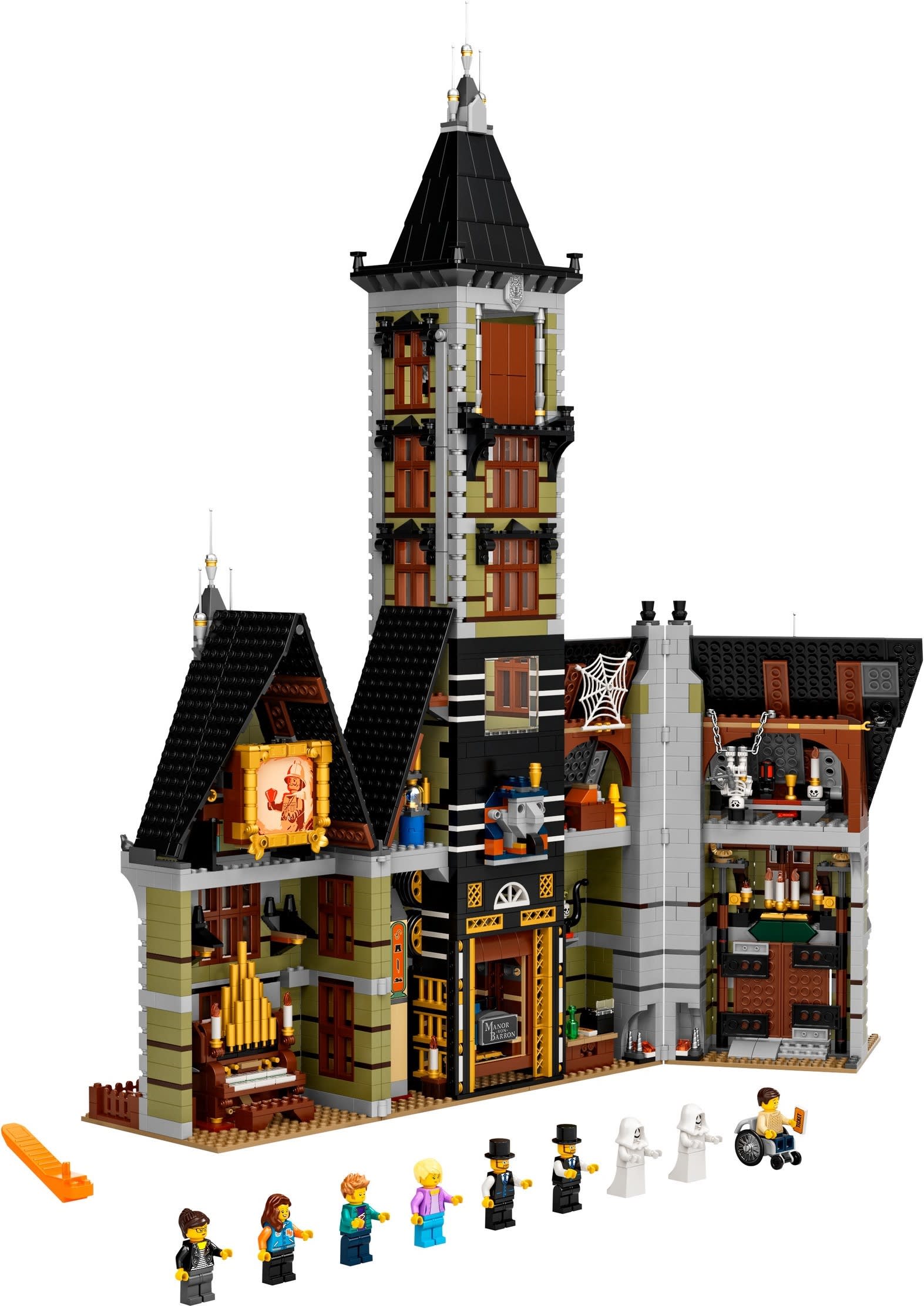 The Roller Coaster is a sizeable set weighing in at 5.8 kilos. It comes with 4080 parts and 11 minifigs. With a release price of $349.99, the set has a price per piece of 9.2 cents, which is the highest in the series. This results from the number of specialty track pieces (41) included. Another item of note, even though this set only retired in the middle of September, the price to buy a new/unopened set is already up 20% ($379 vs $469).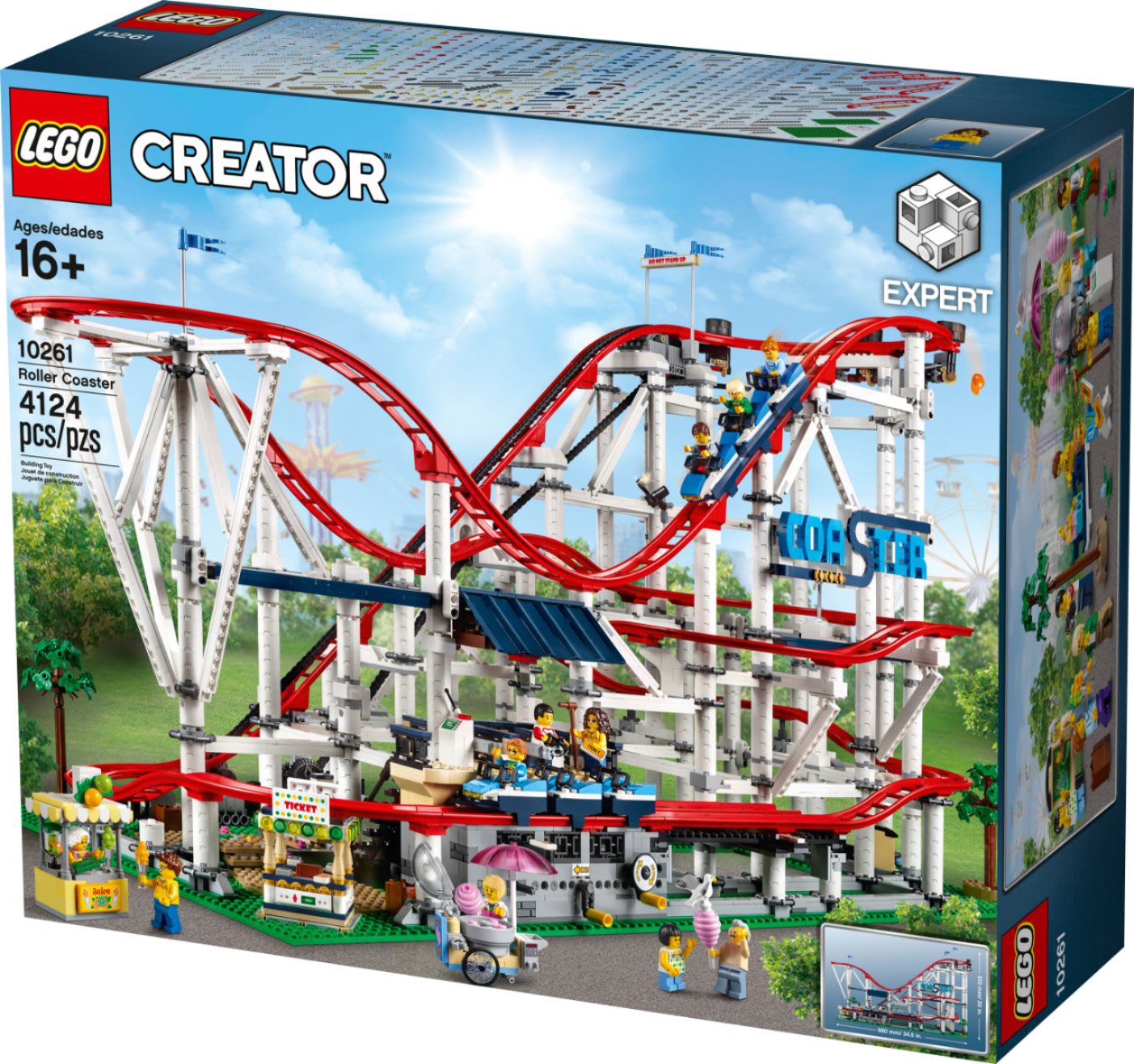 The build is massive and spans a 34" wide by 16" deep area and is over 20" tall. Not something that fits in everyone's house. Two roller coaster trains with three cars on each can run simultaneously around the tracks (one on the chain lift while the other descends).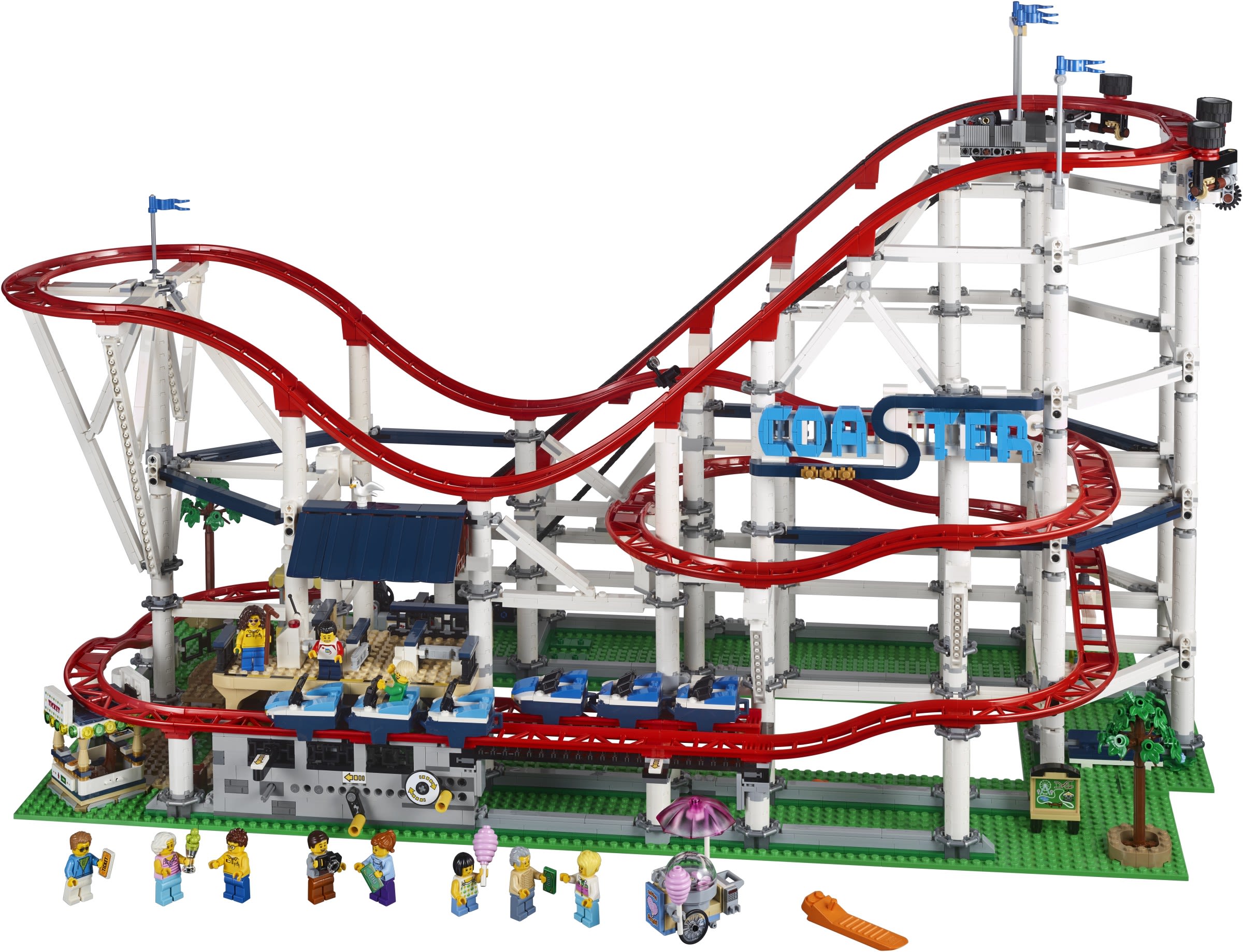 With tons of amusement park details, this set is sure to keep the kids happy. There is a ticket booth, fountain, cotton candy cart, concession stand, a photo area, and a pond. There is also a height marker to ensure your minifigures are the proper height to ride.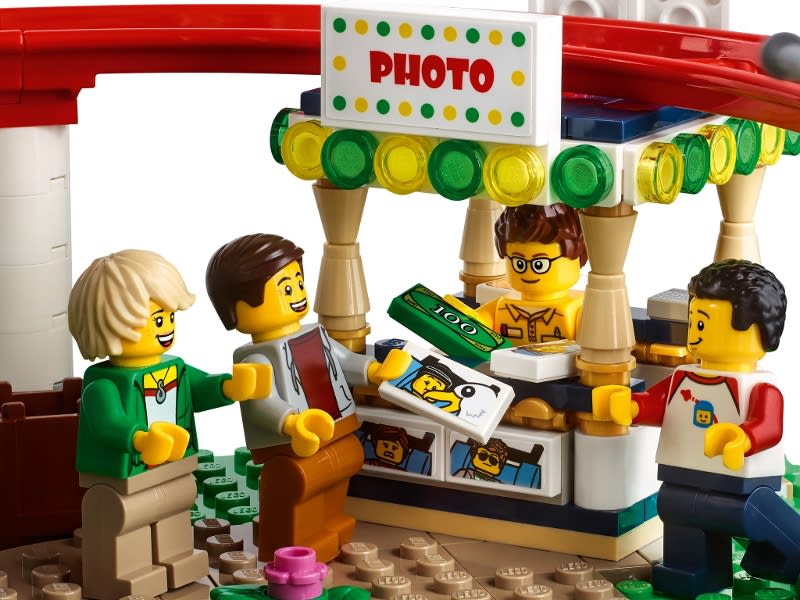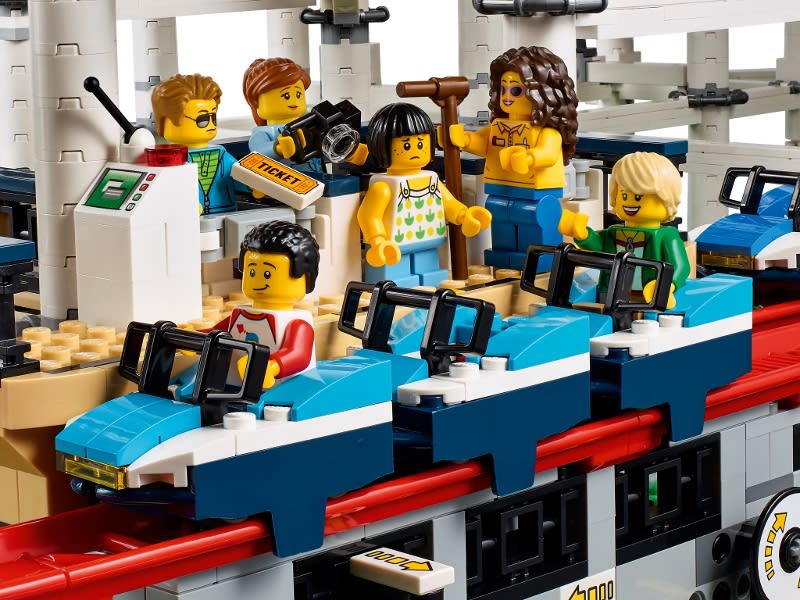 While the set doesn't include power, it is designed to add "Power Functions" if you buy the parts. Updating with Power Functions will allow the coaster train to be automatically lifted up the chain lift to the top where gravity brings it back down.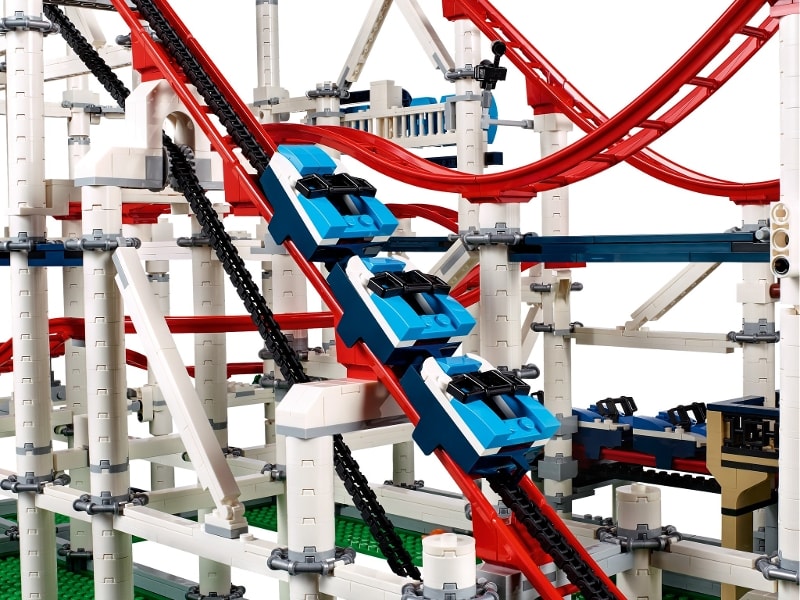 As with many sets, children of all ages, take the sets and expand on them in their own creative ways. Here is an impressive upgrade with a loop - https://gfycat.com/ru/shamelesssilentarrowcrab
Keep your hands and arms inside the ride at all times!
I desperately want the Grand Carousel! Well outside my toy budget though.

1

Aww, I feel sorry for the kid who's too short to ride; kind of looks like me at that age.

1

A couple of years ago, I ran across an unopened second-hand Fairground Mixer for $90 and I kick myself for not buying it. It typically goes for around $300 these days.

0