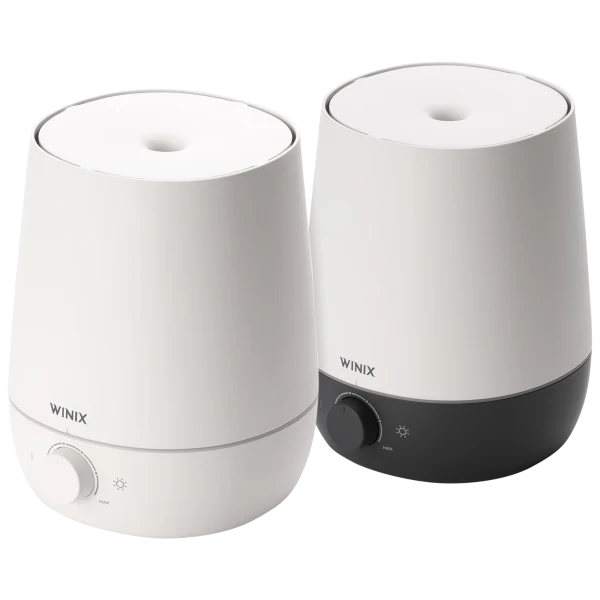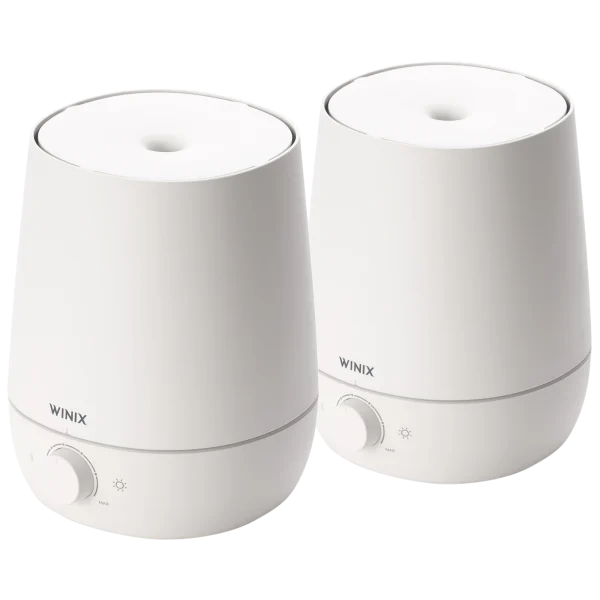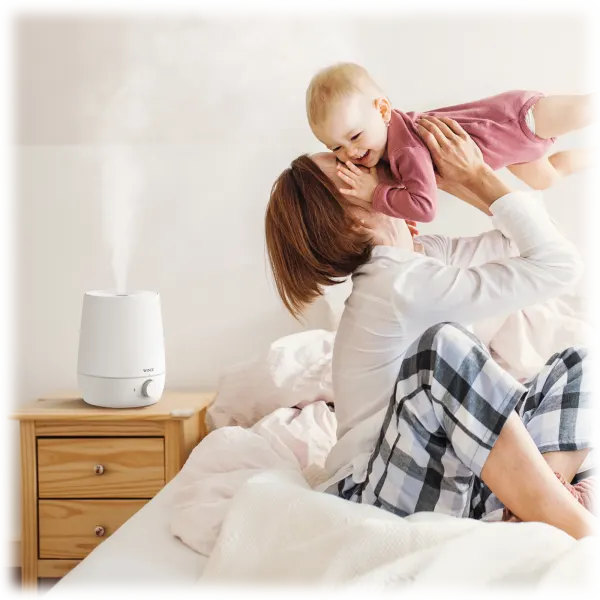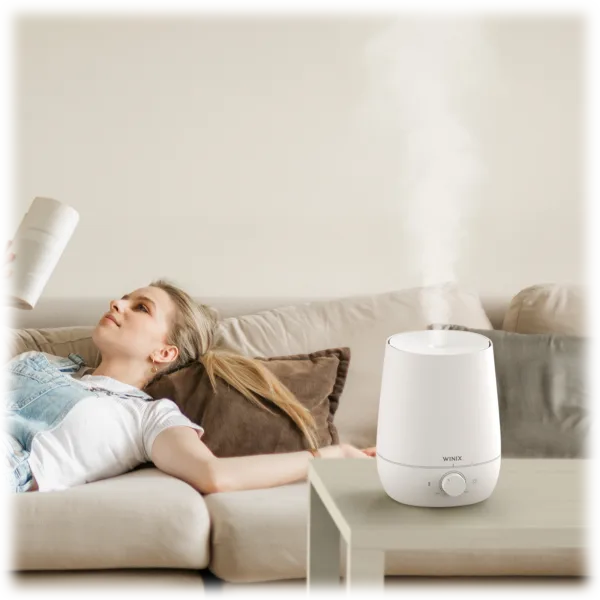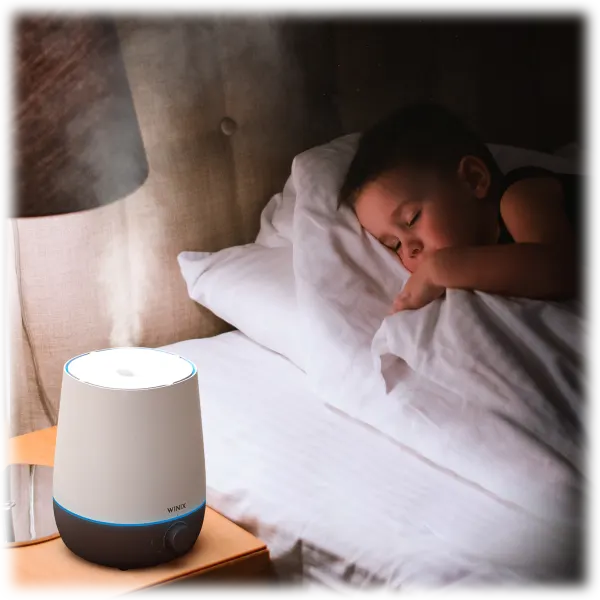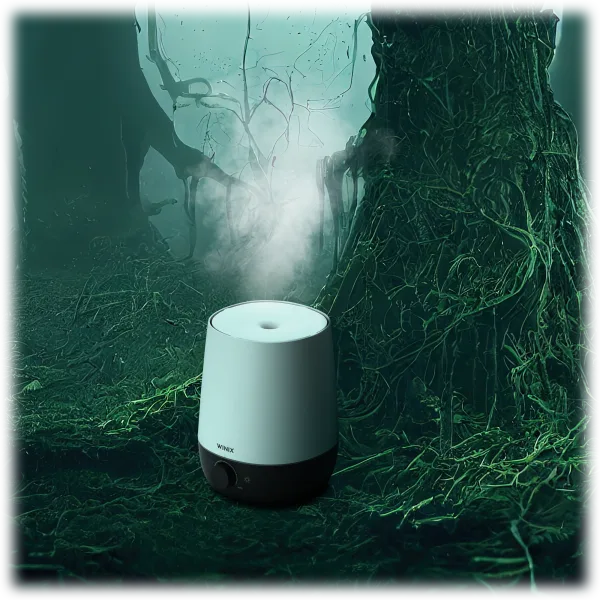 2-Pack: Winix 0.6-Gallon Top-Fill Ultrasonic Humidifier with Night Light
Right in time for the dry season
Operates for 30 straight hours to humidify small rooms
Top-loading means it's easy to fill and easy to clean
Who does it work for: all of humidkind!
see more product specs
Vitamin M
We talk a lot this time of year about vitamin D, how it affects our mood, how it makes us feel right, how we need it so bad we've designed special lights to provide it when many of us are stuck inside working for the exact stretch of hours the sun is up.
But what we don't talk enough about is vitamin M. As in: moisture.
(And yes, we know no one calls it that. Just bear with us, okay?)
Imagine this: someone told you about something going around. Symptoms include your skin itching all over and flaking off, your lips bursting open and oozing blood, your mouth feeling like sandpaper each morning, and the snot in your nose turning into sharp diamonds (only lacking any potential valuation). What would you do?
You'd set up a consultation with your physician and be like, "Doc! You gotta have something you can give me for this thing! I'll do anything! 38 horse pills a day! A series of 20 injections that includes 18 into my stomach, 1 between my front teeth, and 1 directly into my eye! I don't care! I just can't deal with this right now! I've got a family! It's not my time to go yet!"
And your doctor would be like, "Buddy, you just got a dry house." And then they'd charge your insurance $8000.
This humidifier, unfortunately, can't be billed to insurance. It does, however, cost a good deal less than $8000. Like, $7,985 less. Because they're $15 each. What's more, it might actually solve some of your dry winter woes by pumping vapor into the air for 30 straight hours.
Which is something any humidifier can do, more or less. What makes this one special is that it's actually designed for ease of use. This detailed Amazon review from user BKC covers it thoroughly, but suffice it to say: it's easy to load from the top; it's easy to clean (because you have more access than just a tiny hole, and also because the base can be unplugged at the unit, so you can clean it without worrying about getting the cord wet); and there's no annoying on/off light (though there is a nice LED nightlight feature). All this adds up to the perfect humidifying solution for smaller rooms (because of the less-than-a-gallon capacity).
BKC does note one issue: you can't angle the mist, so it just goes straight up. Something to keep in mind.
But hopefully not something to keep you from buying!
Get yourself a humidifier, is what we're saying, and give yourself the gift of a little vitamin M this winter!
(We're sorry; we'll stop trying to make 'vitamin M' happen.)