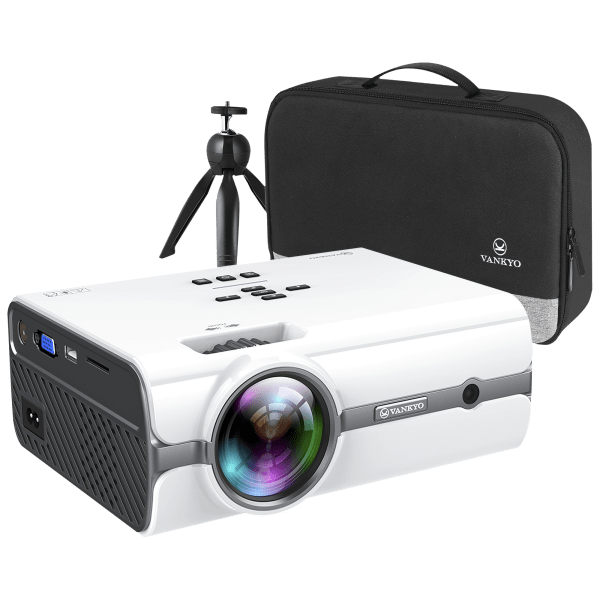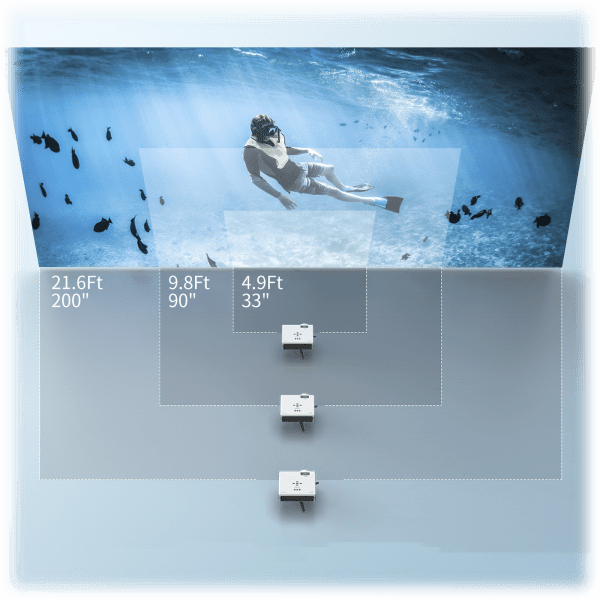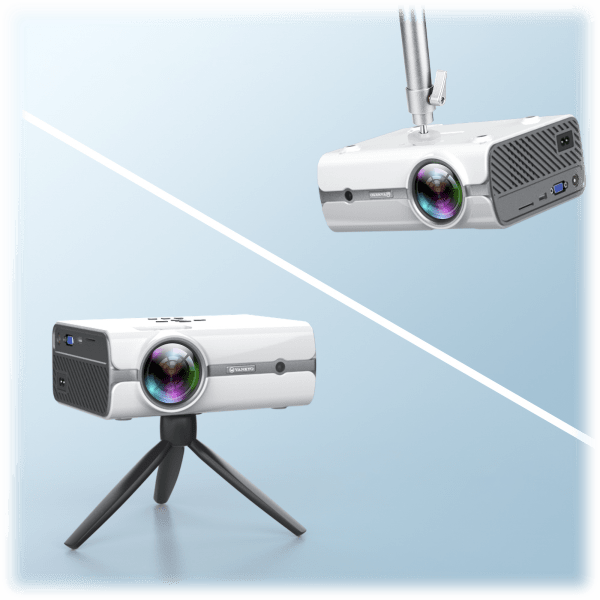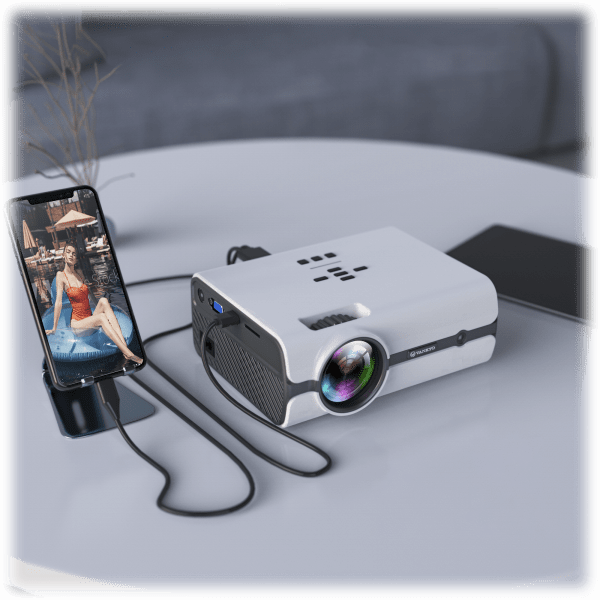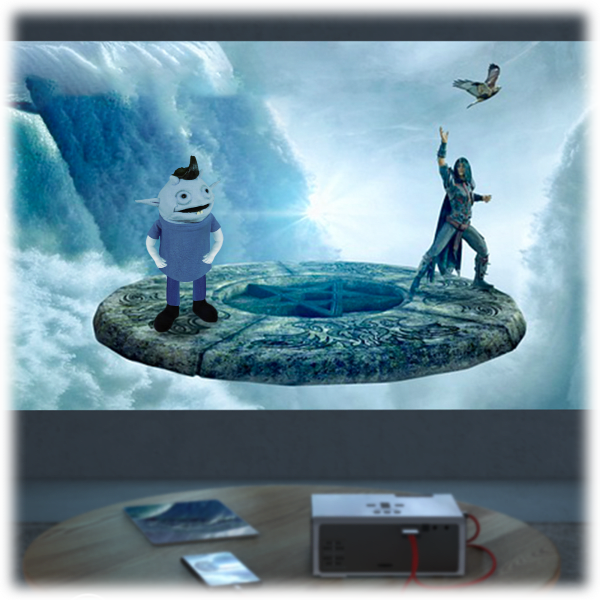 Vankyo 410 Leisure Projector (720p native, 1080p supported)
Can deliver a 33"-200" image (although, you gotta wonder, who's using a projector for a 33" image?)
Projects in 720P, but can support up to 1080P, which is a lotta P
It won't make a bunch of noise cooling itself down
With TV, VGA, USB, SD, AV, HDMI, and audio ports, you can plug just about anything into it
A built-in speaker, baby!
Perfect for leisure watching your media content, so much so, they put "Leisure" right in the name
Model: D0CT0R-PR0J3CKYLL
see more product specs
You're Projecting
Everyone knows that one person. You know: the one who always smirks at your television, regardless of its size, and when you get defensive and ask them how big theirs is, they say, "I don't know. How big is… THE WALL?!"
We're talking about someone who owns a projector.
Now, for a while, it really was something worth bragging about. Projectors, good ones at least, were pretty pricy. These days, though, the barrier to entry is quite a bit lower.
Take this one we're selling today. It projects in 720p but can support up to 1080p. It's got a built-in speaker. It can cool itself off without an annoyingly loud fan. And you can plug just about anything into it. Ten years ago, this might've cost a mortgage payment. Today, it's not even fifty bucks.
Which is all to say, you can't be a conceited jerk about owning it. And you shouldn't be. Instead, you should be generous. You should get this projector and do a movie marathon for your friends and neighbors. Perhaps you could even keep it seasonally appropriate with some famous fall-themed offerings. We're talking about great films like:
Mum & Mumber
Gourd Vs. Ferrari
Children of the Cornucopia
Zero Dark (at Six) Thirty
The In-cider
Tinker Tailor Soldier Spice
Sweater Off Dead
The Muppets Rake Manhattan
Something's Delicata Give
Forrest Pump(kin)
Wow, those puns are bad. But this projector? It's good. And moreover, it doesn't cost too much. So why don't you buy it?