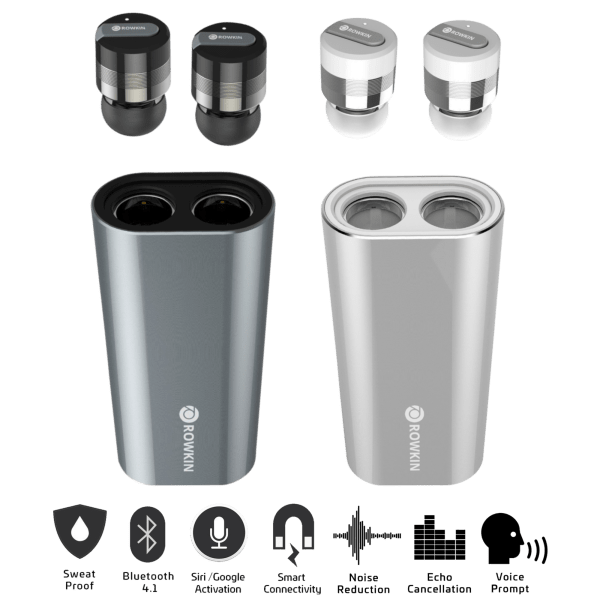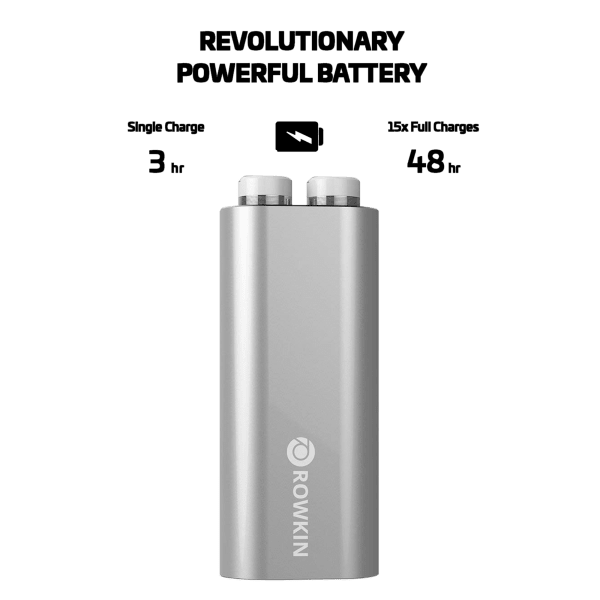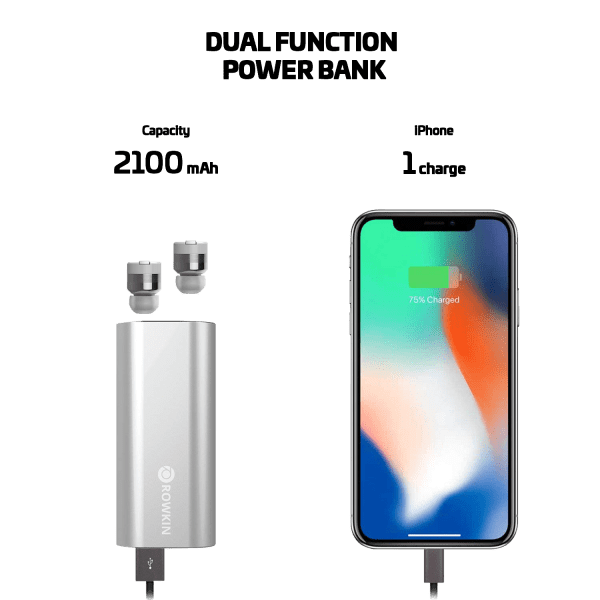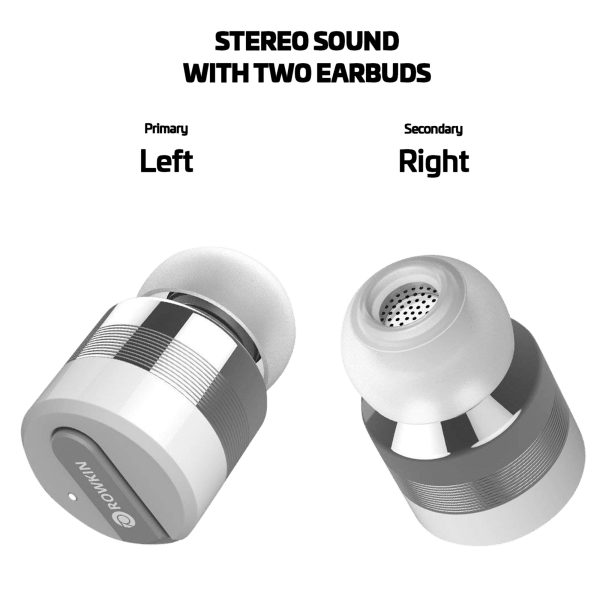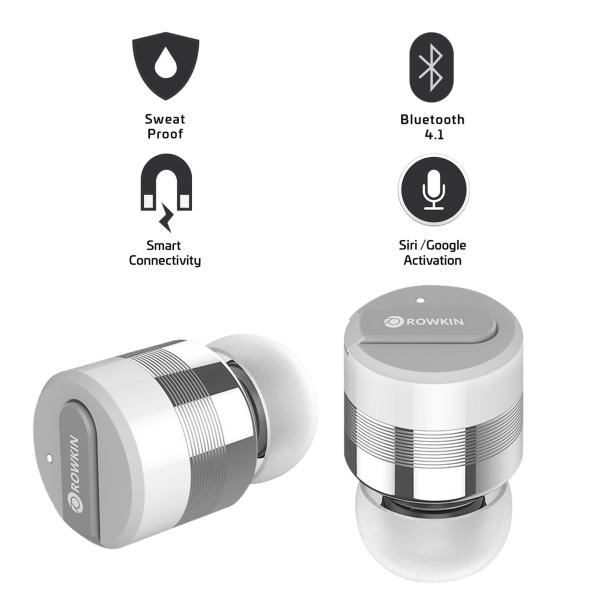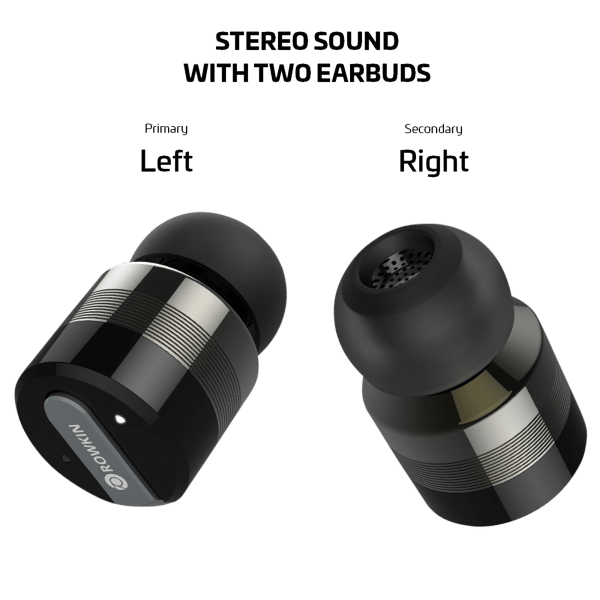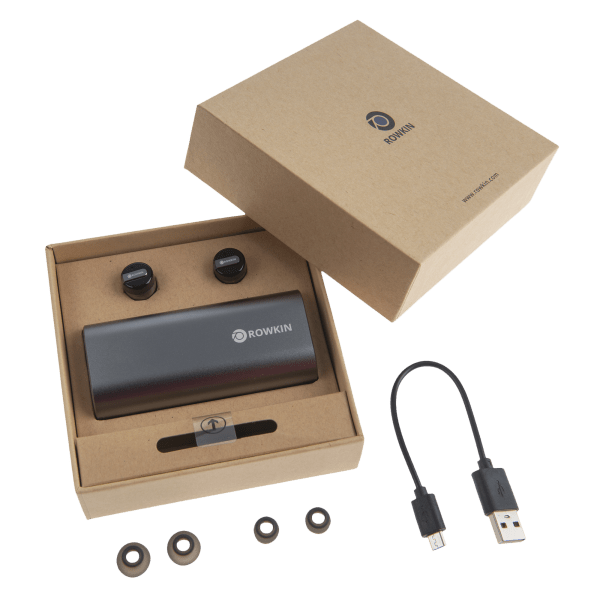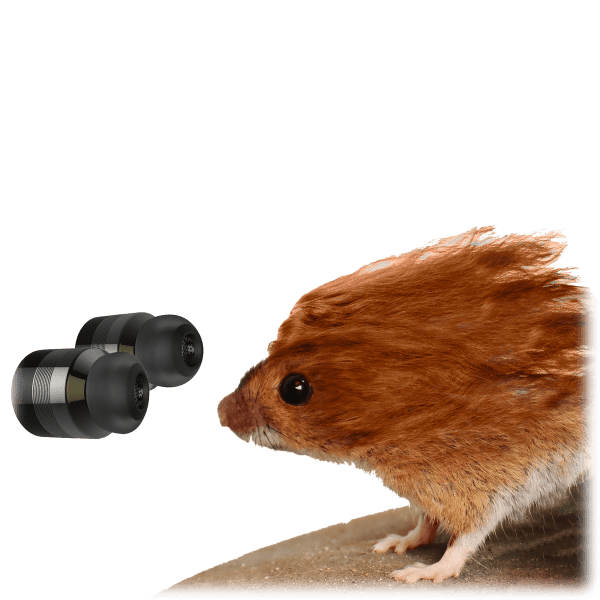 Rowkin Bit Charge Stereo Wireless Bluetooth Earbuds
They say to wires: wire you even here? (Because they're bluetooth.)
They can resist your sweat, thanks to a WaterSafe nano coating, but there is no telling how they'll react to your musk.
With one charge of the charging case, you can charge your earbuds 15 times and maybe even charge your phone. Charge. Charge.
If you're having connection issues, the factory reset is your friend.
Model: NAAC10AC, because we've got a real naac for selling these things over and over and over…
see more product specs
Rockin' Rowkin Recs
If you're curious why we sell Rowkin Earbuds so regularly, the answer is this: it's not that they're slick and stylish and come with a cool charging case. It's actually not to do with them at all. It's that we want to make sure everyone has a chance to really listen. Because friends, we are in the golden age of listenable content. And no, I'm not talking about music, or radio, or audiobooks. I'm talking about something that often combines elements of all three of those things: the podcast. This is, truly, the golden age of the podcast!
And if you're looking for a few listening recommendations, I have a few!
My Favorite Herder
Come for the in depth interviews with sheep farmers concerning everything from technique, to recent news, to the state of the industry as a whole; stay for the beloved "Border Collie Bark of the Month" segment!
Cereal
Season one examined the claim that Trix is exclusively for kids, and also took a broad pull-no-punches look at standards in rabbit food production. Season two, set to be released in just over a week, will focus on the commercialization of substance dependence, specifically in the case of Smacks addict, Dig'em Frog.
Slow Berm
Many berms are constructed hastily. But not all of them. Each week, this podcast sheds some light on a berm that took a little bit longer to build (compared to other berms).
Ray's DIO Lab
Doctor Raymond Fletcher has two PhD's and four Masters degrees, all of them in the sciences. Every other Thursday, he releases a new recording from his at-home lab, in which he attempts, using a variety of complex equipment and methodology, to "recreate the song, 'Holy Diver,' with science." The primary question: will he ever succeed? The secondary question: why does this seemingly intelligent man have such bad taste in music?
There you go: Four excellent podcasts that I'm sure you'll love! So grab some Rowkins and start enjoying the golden age of listening TODAY! And by today, we mean the day they're delivered!
(Of course, if you have any podcasts like these to recommend, don't hesitate to post them in the comments.)