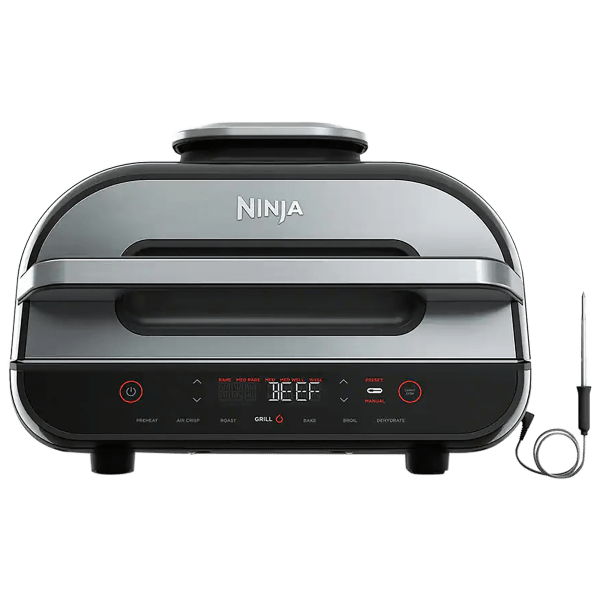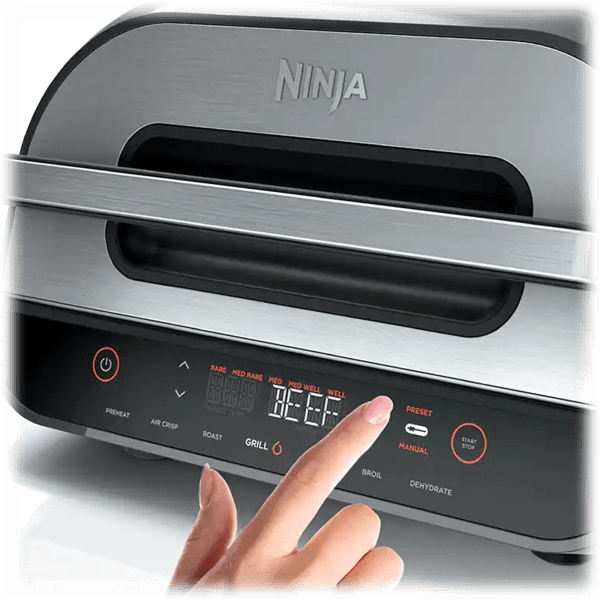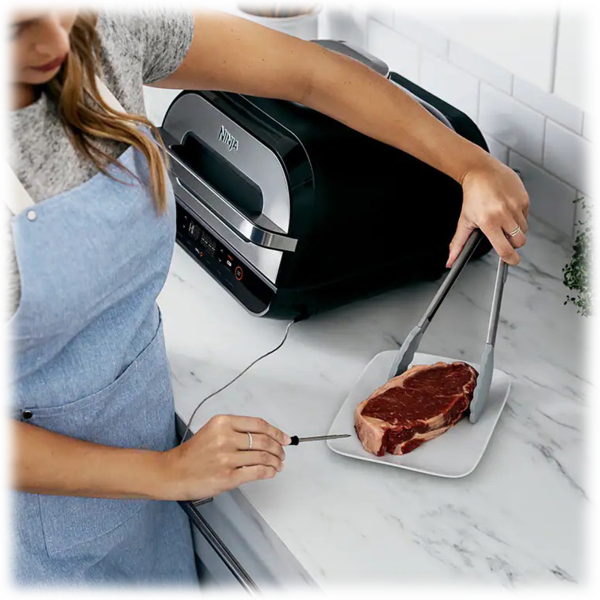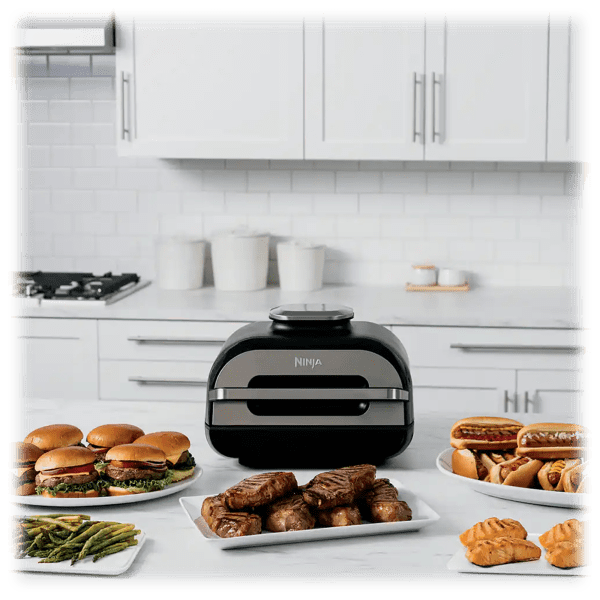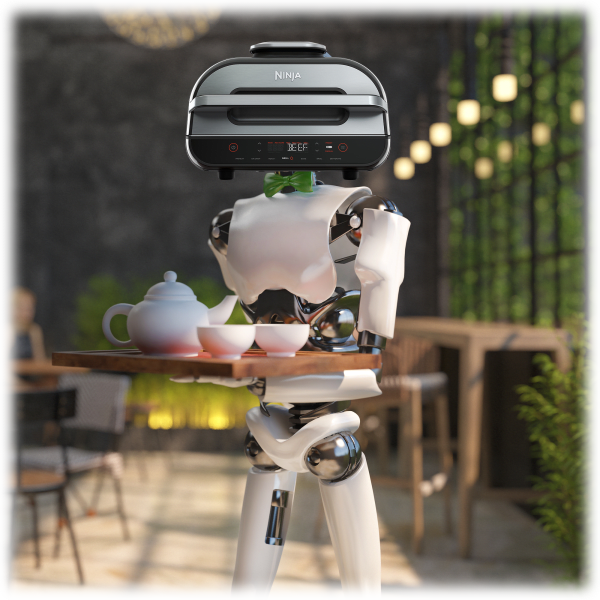 Ninja Foodi Smart XL Indoor Grill & Air Fryer with Built-In Thermometer
It'll grill and give you real char marks without smoke
It'll fry without oil
4 smart settings and 9 doneness levels to achieve the perfect medium-rare steak (or well done, if you're that type)
Big capacity: grill 6 steaks or 24 hot dogs at once
Can also roast, broil, bake, and dehydrate
Can it make margaritas: why focus on the one friggin' thing it can't do?
see more product specs
Over Achievers
Has anyone ever told the folks over at Ninja that they can make stuff that does, we don't know, just one thing?
Seriously, every time we sell one of their kitchen appliances it's, like, "a pressure cooker that also does sous vide and will give you a massage," or "a toaster/smoothie maker," or, in today's case, "an indoor grill that can air fry."
And whereas with other companies you might side-eye the claims and be like, "Okay, but what does it actually do well?" when it comes to Ninja you can trust it's going to actually get the job (or ALL OF THE JOBS) done.
So, for example, when they claim that the "500F cyclonic air and the 500F grill grate combine to give you delicious char-grilled marks and flavors," you know you're not walking away with some vaguely browned meat. No, sir, you are getting serious char marks from a grill you can operate on your kitchen counter.
Likewise, you can be sure that it's not going to create a bunch of smoke (because they say so). Just like you can be sure that you'll be able to fit 6 steaks (!!) or 24 hot dogs (!!!) in this thing (because they say so), and that its air-frying function will produce legitimately crispy treats with 75% less cooking fat (because they say so).
Also, it can roast, bake, broil, and dehydrate! And yes, we know 3 of those words more-or-less mean the same thing, but still: impressive.
And did we mention the thermometer? The one that's built-in so you can ensure all 6 of your steaks are cooked safely and to your preference?!
Now, you might be thinking: what the hell is going on here? This feels like a real sincere product description with none of the signature Meh snark. And you know what? You're right. It is. Because this thing is actually good. Like, 4.8 stars out of 5 on Amazon based on a whopping 11,663 reviews good. So forgive us if we're not as witty today as when we're slinging $3 earbuds.
Anyway, point is: your search for a great air fryer/indoor grill ends today. As long as you, ya know, click the buy button.