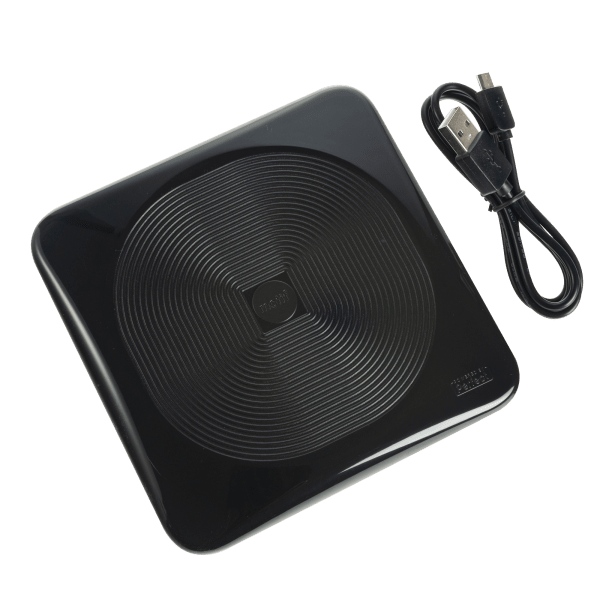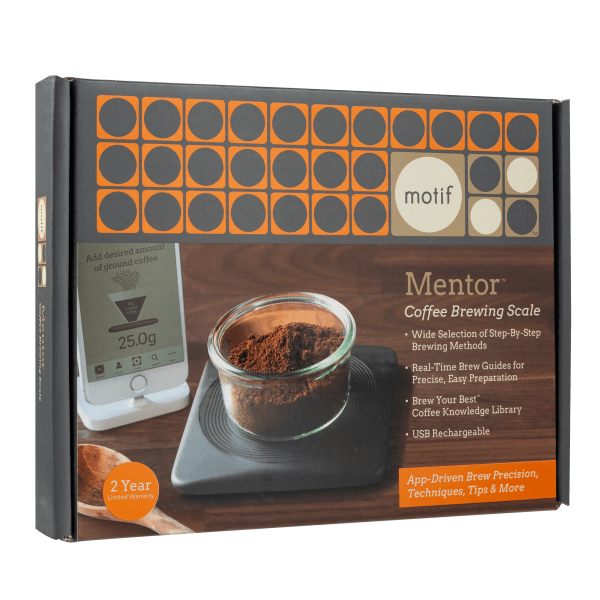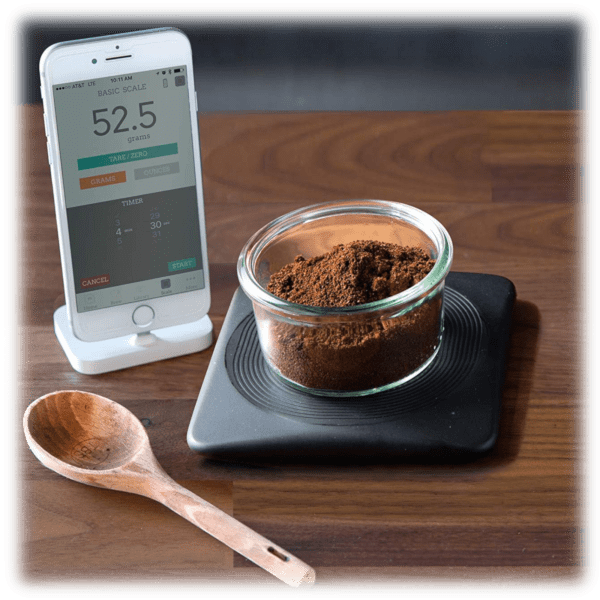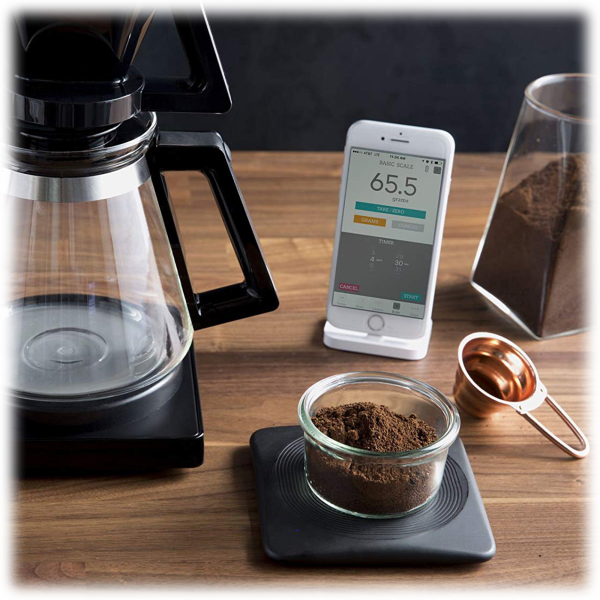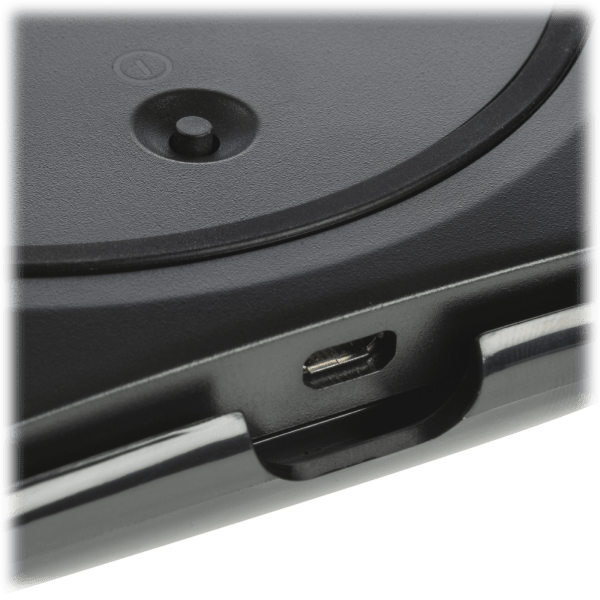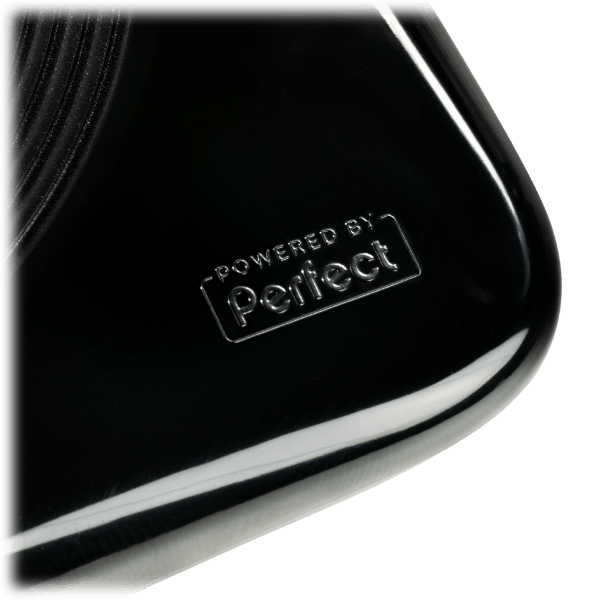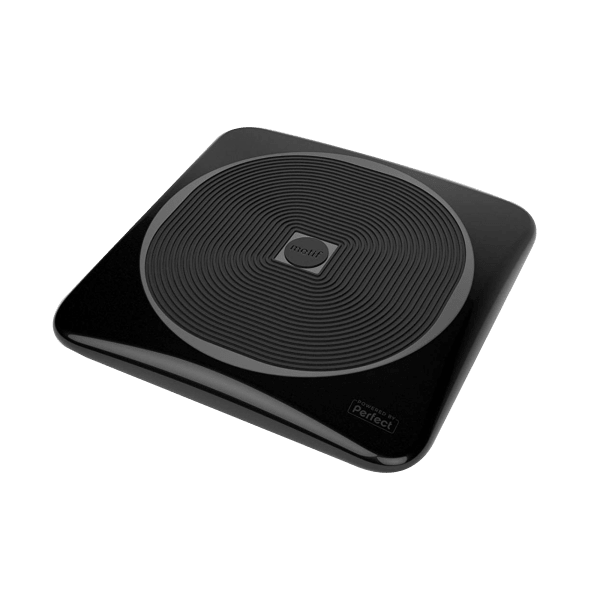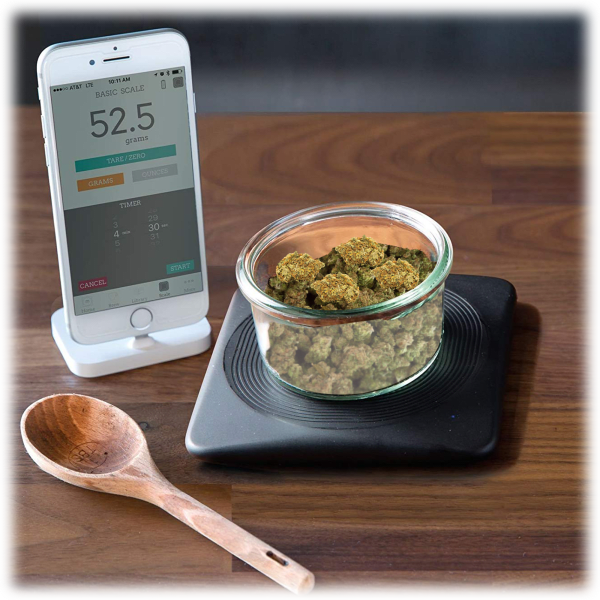 Motif Mentor Perfect Coffee, Drink & Baking Scale
A really good 0.1g scale for cooking, drinking and coffee
Only problem? No screen. You have to use an app to get your measurements
Powered by Perfect, which means it works with apps like Perfect Drink & Perfect Bake that guide you through hundreds of drink & food recipes.
Accidentally add too much sugar or bourbon? The app will automatically adjust the recipe on the fly to restore the balance.
Sorry Android users, the Mentor app (for coffee) only works with iOS, but the others work just fine.
Real talk: if this scale had a screen, it would be way pricier and we probably wouldn't be selling it
Automatically turns off after 5 minutes
Model: 4-5C4L3-0F-4-T4L3
see more product specs
Weight For It: There's An App
Take a minute and look at that photograph up in the corner of your screen. This thing looks pretty slick, right? A pretty simple, minimalist scale. Like very minimalist. As in, you might notice that this little guy doesn't have a screen.
That's right: no screen for displaying weight… on a cooking scale.
So, what gives? It's actually pretty simple. This scale uses an app. Anytime you want to weigh something, you take out your phone, open the app, and there you go. Is that convenient? No. Of course not. It would be much easier if you could plop something down and get your readout without using any smart technology at all.
Plus, the official Mentor app is only for iPhone (but there are other apps that it works with on both Android & iOS, like this one, and this one).
So, why get it, if it's so inconvenient? Well, the app is pretty cool if you want to learn how to make the best pour-over coffee. At least, that's the "bottom line" from this CNet review:
"The Motif Mentor scale helps coffee newbies duplicate the pour-over coffee experience but for a steep price."
That mention of the steep price, by the way, is because, when they reviewed this, it sold for $100. We're selling it for $10.
Another thing: it's a 0.1g scale. Meaning, it doesn't just round to the nearest gram. And that's important, because as more and more home cooks–and therefore more and more cookbooks and recipe blogs–transition to giving their measurements in weight rather than volume, you're gonna want the most accurate readings you can get.
Other 0.1g scales? They're going to run anywhere from double to triple our price.
So really, that's the decision you have to make: do you want a really good scale with a really dumb, inconvenient quirk? Or do you want to spend the same, if not more, for a more convenient scale that gives dumber measurements?
Because, like many things in life, it's not about whether or not something is dumb; it's about how dumb and in what way!