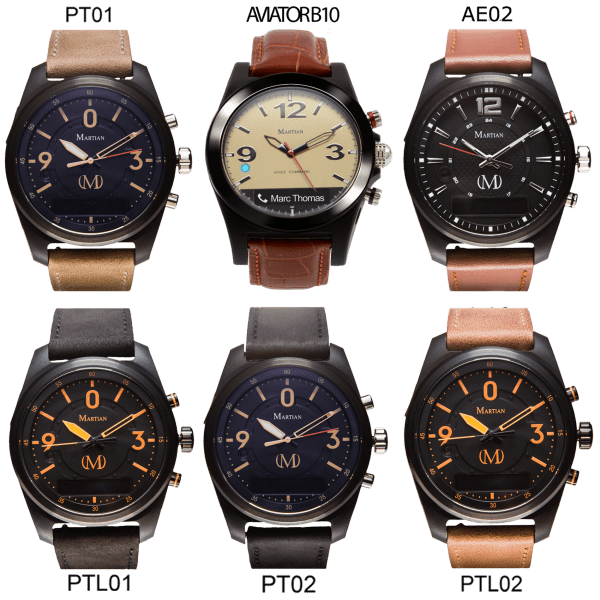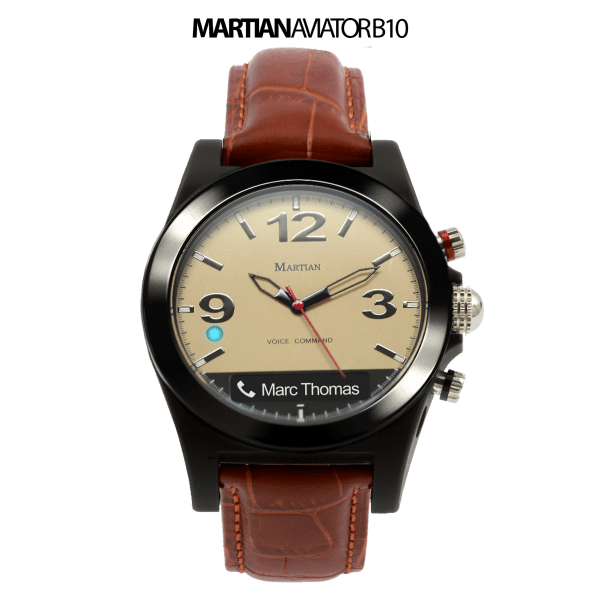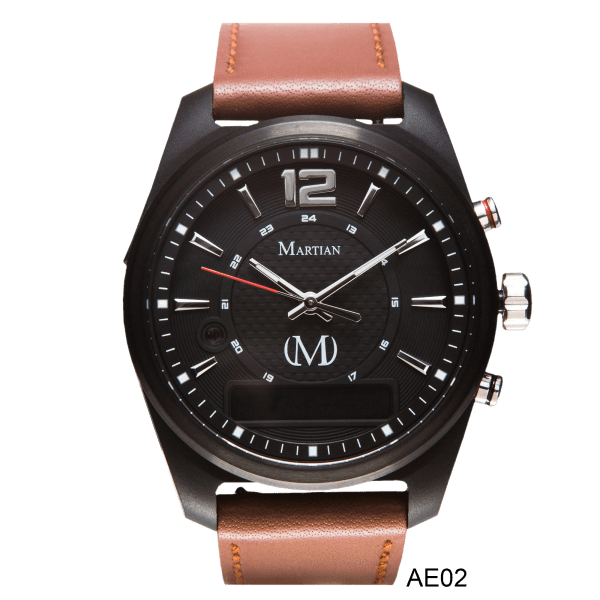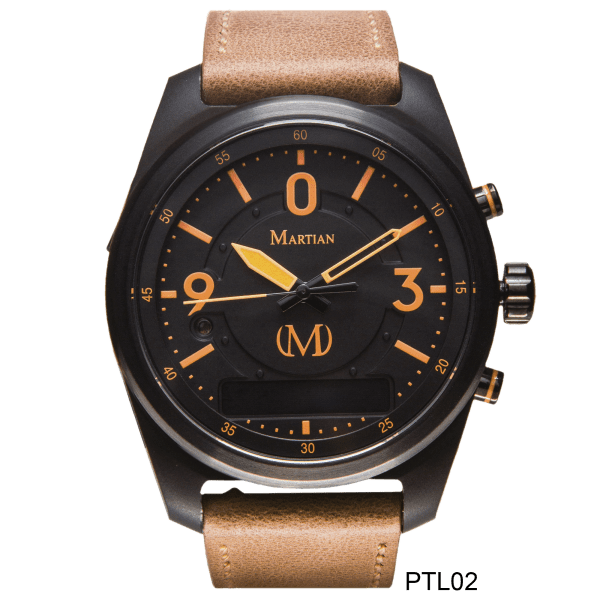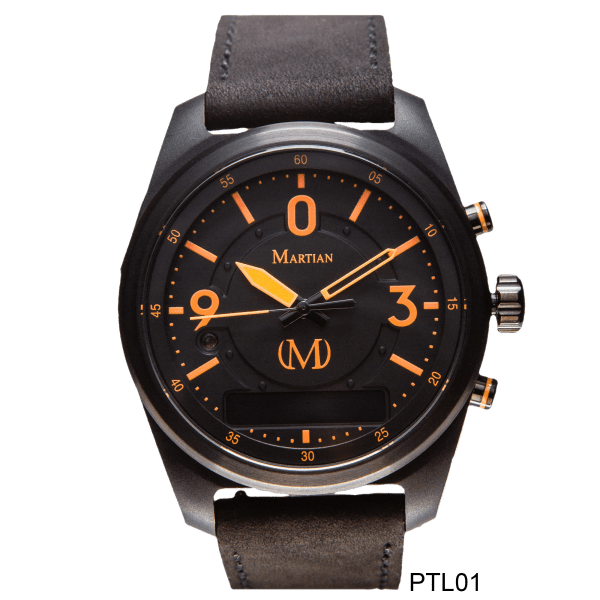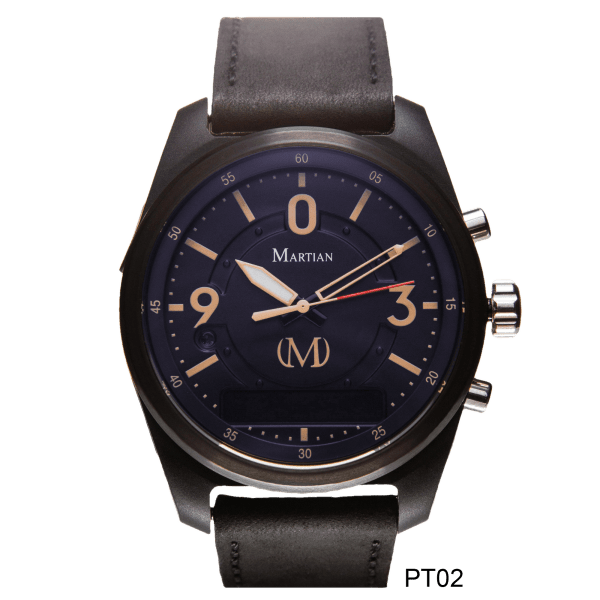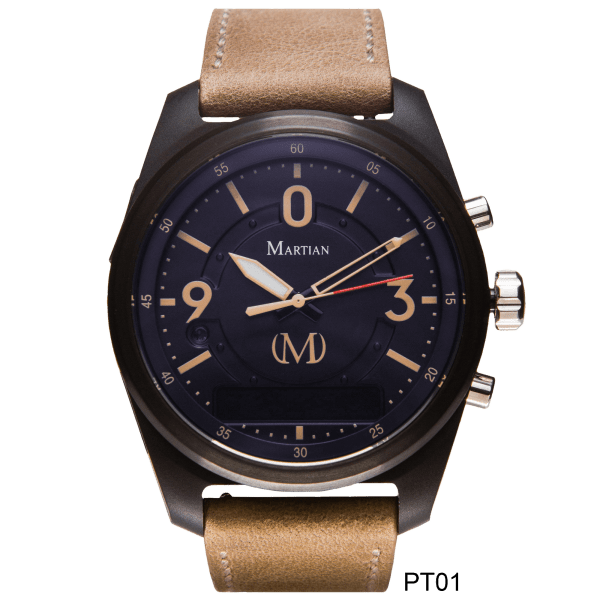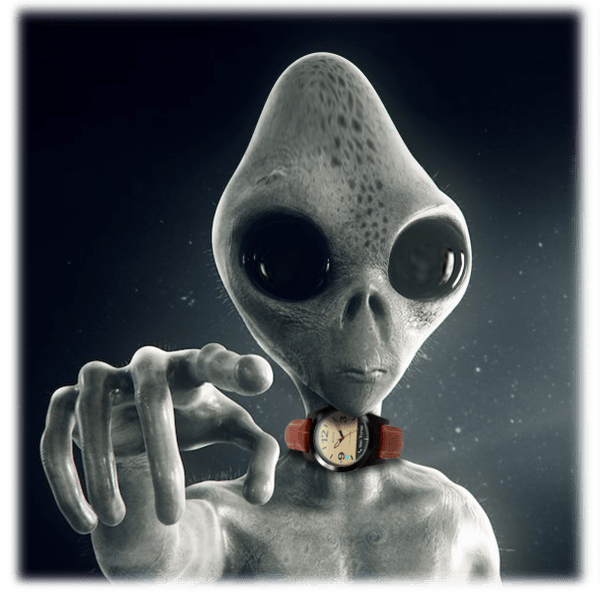 Martian Mvoice Smartwatch with Alexa
Traditional classy timepiece looks with high-tech "smart" functions like text alerts and caller ID or whatever
Martian is newly out of business, so the clock is ticking on these watches, ha ha ha, literally
If you're worried about buying a defunct manufacturer's product, see the cockamamie warranty we cooked up the last time we sold these
Of the warranty, our CEO sez: "You could consider the watch to be free and this a $29 wager at 1:1.38 odds that they'll stop working. But, sadly that would probably be an illegal perspective to take."
We're not trying to get arrested on gambling charges here, even in today's more permissive climate
Anyway, if you buy a watch today, your coverage period starts today
Model: MVR03AE021, MVR03PL021, MVR03PL031, MVR03PT011, MVR03PT021, MVR02AVB10 (15 point deduction: MVR is already taken by motor vehicle report)
see more product specs
Regrets, You've Had A Few / Now Once Again, Smartwatch By Martian
Welp, it's Martian watches again.
Some of you shrewd price-watchers will notice we've once again marked them down a little. Given this trend, you may be tempted to wait, and get them at an even lower price later. But be cautioned.
For one thing, you can't extrapolate any old trend lines in a linear way. That's why, even though you were 21 inches long at birth, doubling to three foot six in kindergarten, you didn't stand 112 feet tall at 30.
But also, these aren't going to be around forever.
Right now it feels like there will never not be a time when we're hawking Martian watches. They're a permanent feature of our condition. But that's how you feel about the cold every February, yet spring inevitably arrives. It's how you feel about your parents' comforting presence in childhood, until time mercilessly proves them ephemeral too. Nothing lasts forever, especially down here at the discount end of the retail cycle. (Shit, we're out of a couple styles of these already.)
Remember those speaker docks we were constantly selling? They were always around, and everyone was like "go away, speaker docks!" until one day they did, forever. Now we all wish we had one last chance to tell them how much they meant to us, but it's too late.
What is it that people are always saying? You regret the things you didn't do more than the things you did. It's a stupid expression. We bet you don't hear it so much in prisons. But if it moves a few of you to indulge an otherwise passing whim to buy a discontinued smartwatch cheap, we aren't above repeating it.
Because the only way to know when it's your last chance ever to buy one of these… will be in retrospect.
Goodbye forever, Martian watches. Until next Friday, probably.