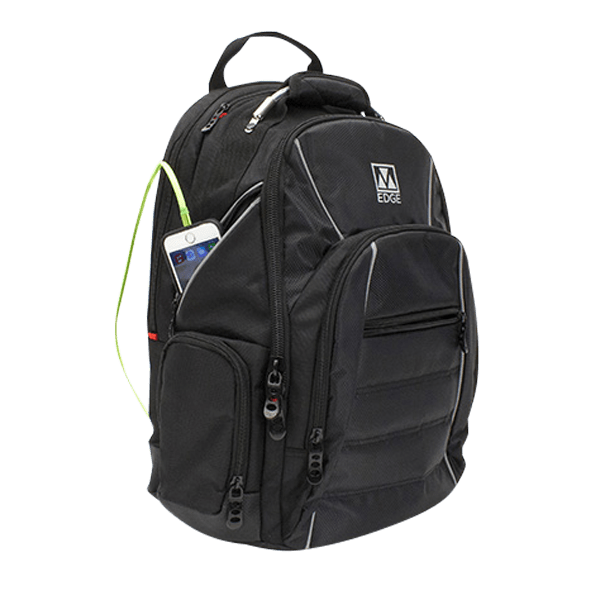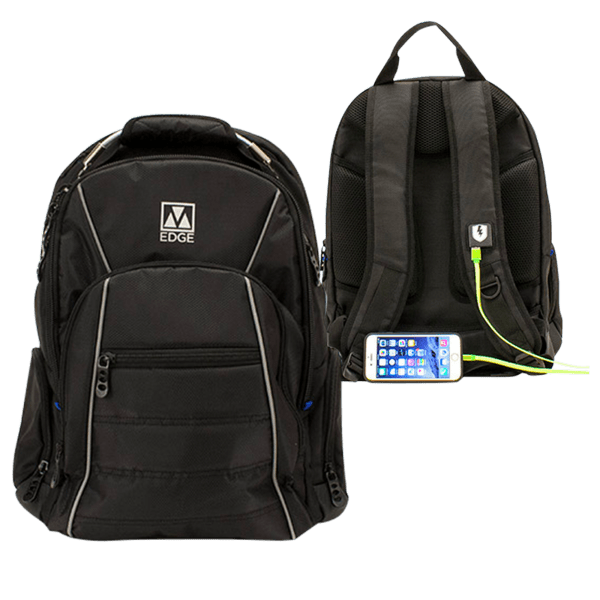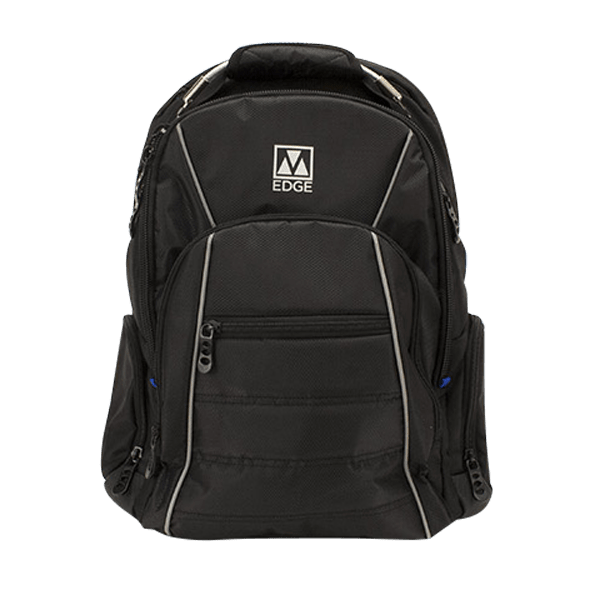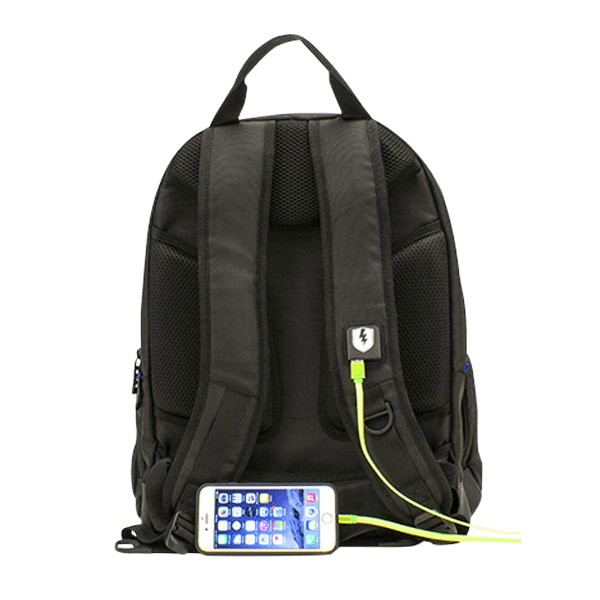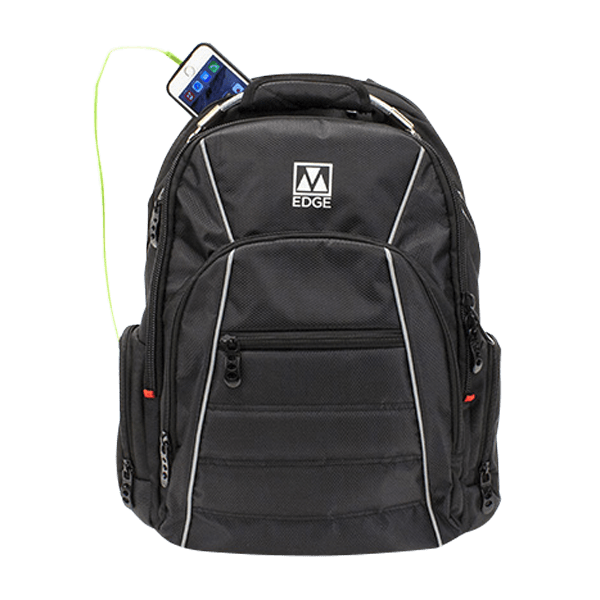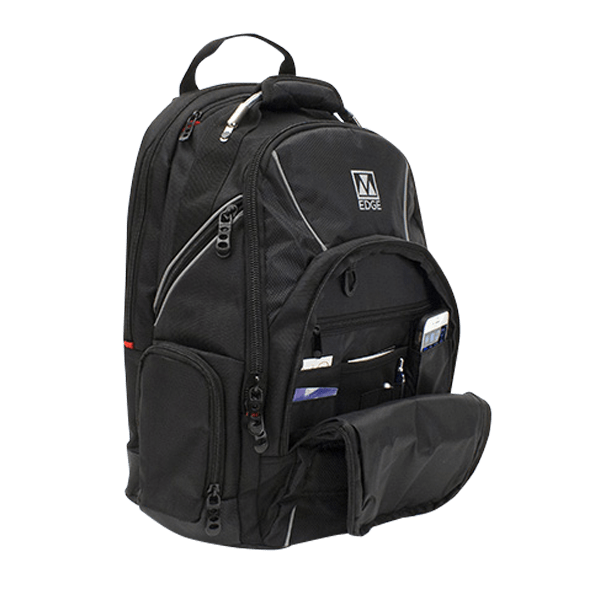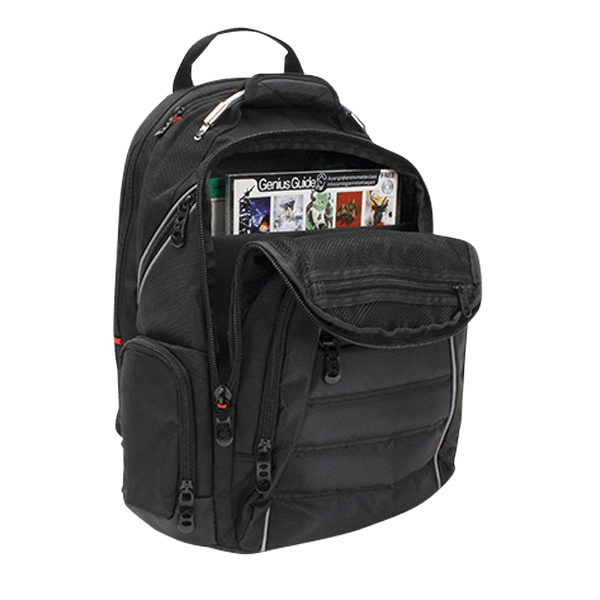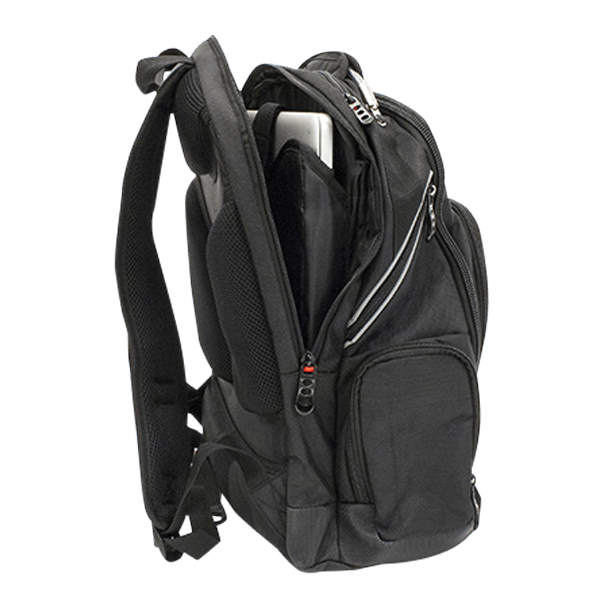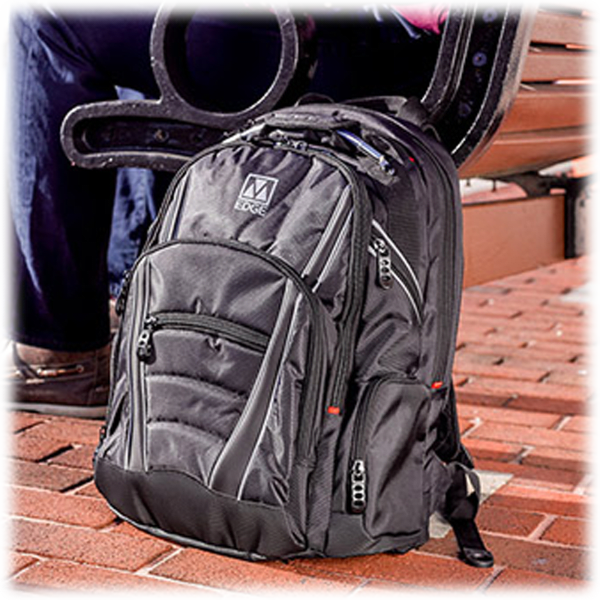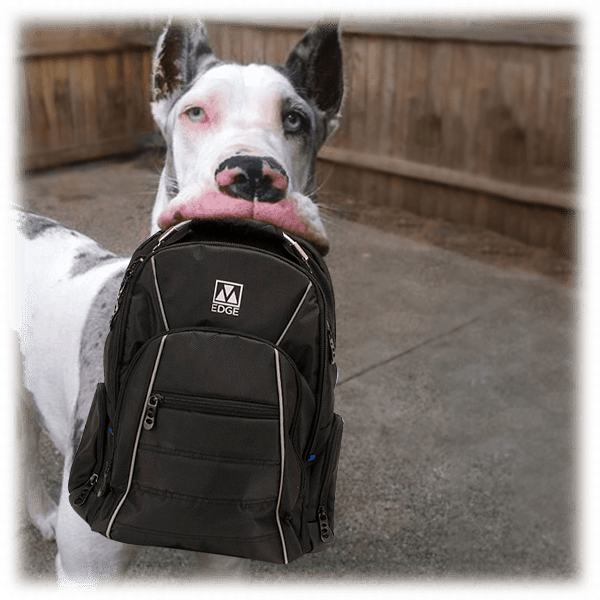 M-Edge Cargo Backpack with Removable 6000mAh Bonus Powerbank
The bag is just a nice backpack with a compartment to fit a 17" laptop
The power bank has a 6000mAh battery
But when their powers combine…
You get a nice bag with a power bank in it
Model: P4P45-60T-4-8R4ND-N3W-846
see more product specs
Magic Power Bag
Hey extreme smoothie-heads, tell me if you've heard this one before:
You make a smoothie in the morning to bring with you to sky dive or surf or what have you, but by the time you get where you're going, it's all settled and gray. Nasty, right? And to think, you put all those great frozen and fresh fruits into that thing, only to see it reduced to a gross, grainy mess.
Well, you can put experiences like that in the rearview mirror of your dirt bike with this, the ultimate smoothie-making backpack!
Let's start with the storage: we're talking space and compartments galore for your harder fruits, your softer fruits, your frozen fruits, your greens, your yogurt, your protein powder, your various nut butters, your compact blender, you name it.
And the backpack itself is only 3.4 pounds, so the only serious weight you need to worry about is the weight of that sweet sweet produce.
Now, we know what you're probably thinking: that sounds great, Meh, but the places I'm going to enjoy my smoothie? They might not be blender-friendly. We're talking cliffs and halfpipes and hidden hot springs. I.e. no outlets anywhere. And sometimes, it takes a while to get to these extreme locales. That frozen fruit? It's definitely thawing, leaving me with a mess, not to mention, a nasty warm smoothie (and again, that's if I can find a power source to get my blend on in the first place).
Look, we totally get your concern. Seriously, we do. But here's the thing: this backpack? It comes with a built-in power bank! That means, you've got the power you need to keep your fruit cold and your blender blade spinning no matter where you go.
Now, you may need to do a few mods to your blender and find a miniature freezer that'll fit into the bag (and then do some mods on that). But, c'mon: if there's one thing the extreme smoothie crowd doesn't shy away from, it's mods! (And if you're looking for a place to start, we recommend SmoothJerry_420's Youtube page. He once converted one school bus into a solar-powered freezer, and another school bus into a HUGE blender that runs on used deep-fryer oil.)
So there you have it, folks: the best extreme smoothie cargo pack on the market!
Oh, also, if you're not into extreme smoothie consumption, it's just convenient to have a bag with a power bank, too.