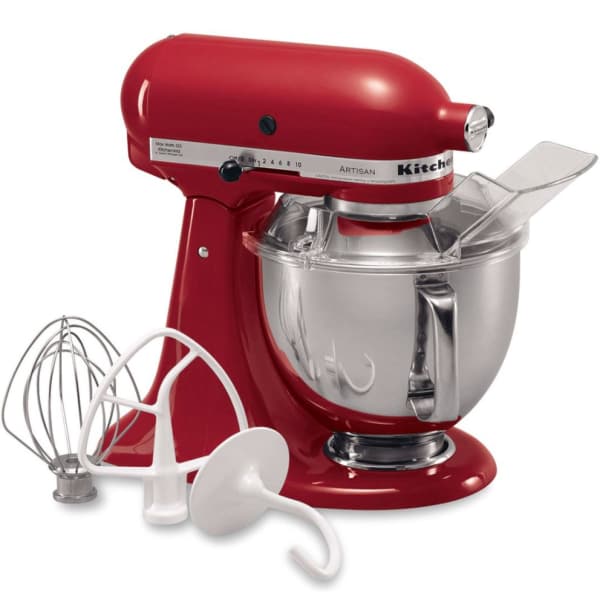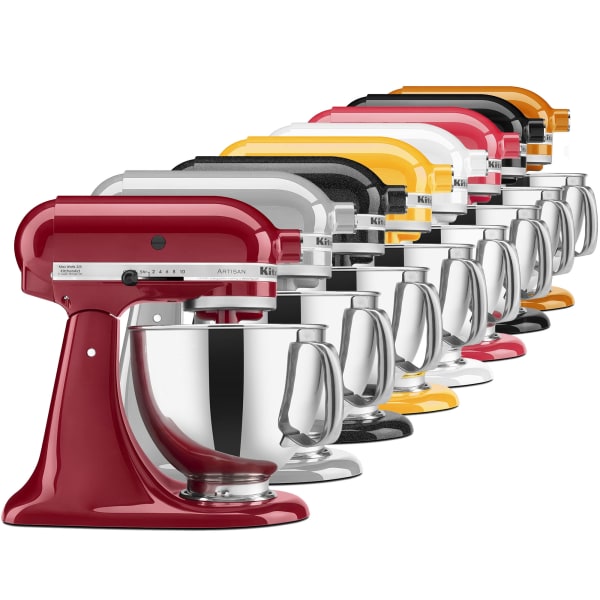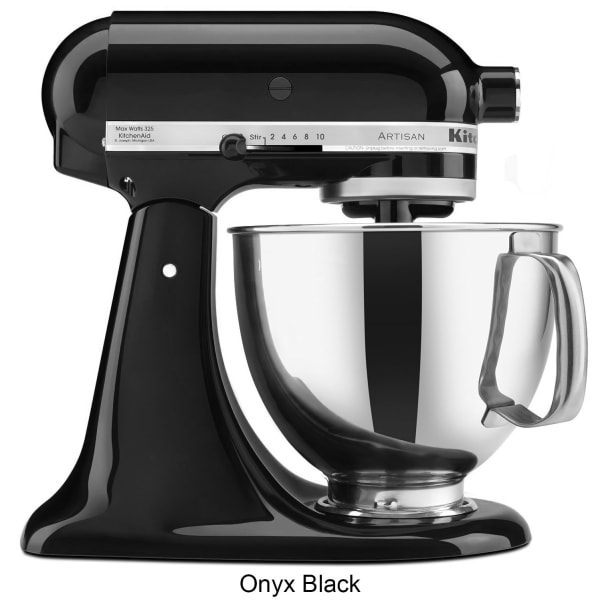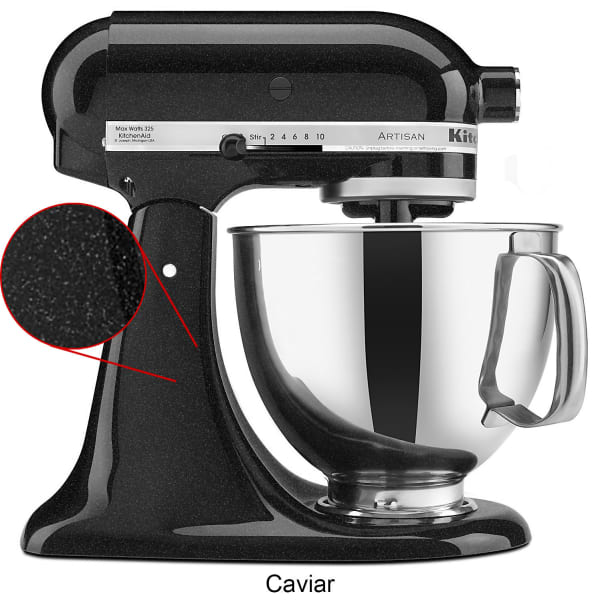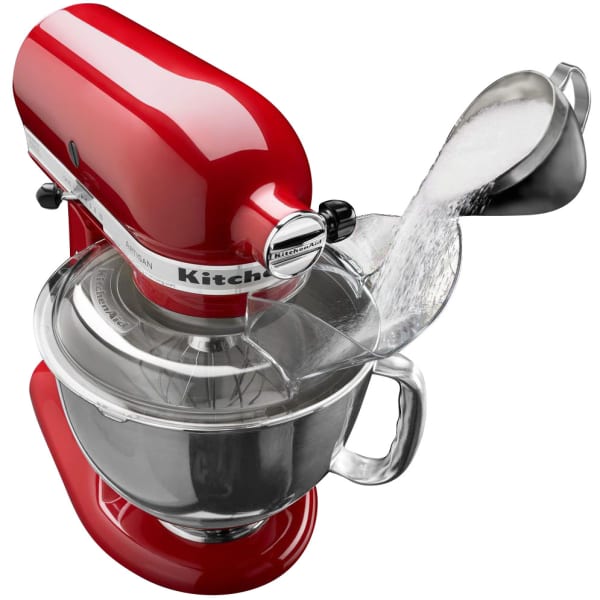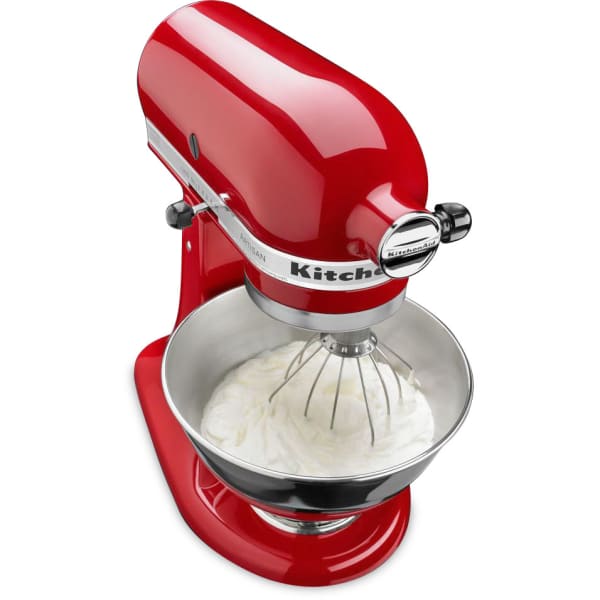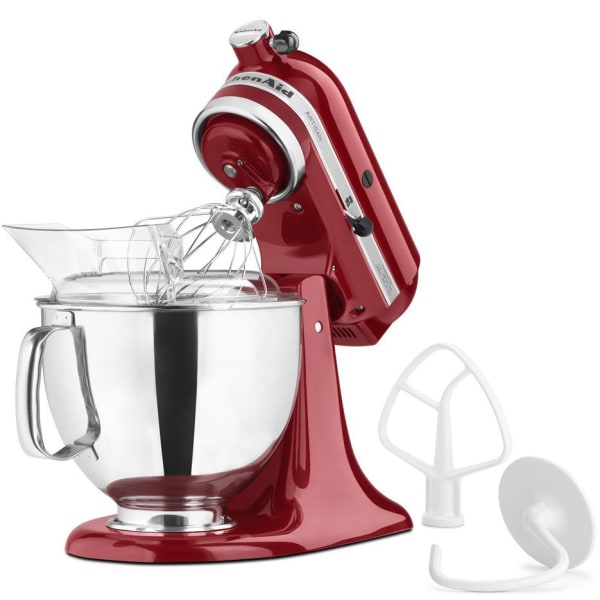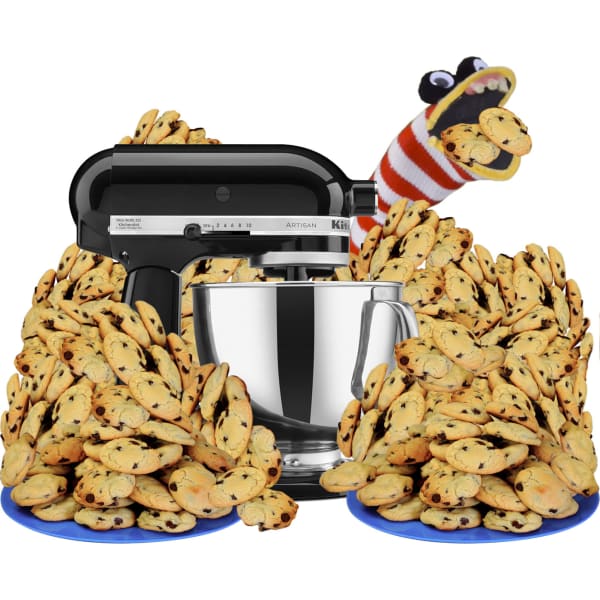 KitchenAid Artisan Series 5-Quart Stand Mixer
Model: KSM150PS
325 watts of iconic badass fury
5-quart stainless steel bowl
Tilt mixing head
Includes flat beater, dough hook, and wire whip
The only problem you'll have is deciding who gets it in your will
see more product specs
Literally a once-in-a-lifetime purchase.
Holy shit, it's the KitchenAid Stand Mixer. Not just the best kitchen appliance you'll ever own, but the most versatile, since it's essentially just a powerful motor with a crazy range of attachments you can buy for everything from making ice cream to cutting pasta to stuffing sausage. The life of a KitchenAid Stand Mixer is measured not in years, but in decades. It's never gone obsolete since KitchenAid introduced the "model K" in the 1930s, because the design is so simple, it's impossible to improve upon.
OK, so it might not seem cheap. Our percentage discount may not look huge. But it's vanishingly rare to see KitchenAid Mixers discounted at all, ever. Bottom-feeders like us thrive on end-of-life-cycle products, but this is a product whose life cycle has no end. And KitchenAid has had 80 years to judge supply and demand, so they never have extras to get rid of. It took all our wiles to get ahold of this stash so we could offer them to you at the best price on Earth.
Think of it in terms of cost per year. Divide that price by the number of years you have left to live, because that's how long you'll be using it. If you're 40 now, and you live another 40 years, you're talking about six bucks a year. If you're 30, and you get 50 years out of it, that's less than five bucks per year. If you're 80 years old now, well, maybe it's not such a hot deal. But if you're 18, dude, score! The younger you are when you buy one, the lower that effective price is.
Maybe you're thinking "What's the big deal? It's just a mixer. I don't even cook that much." You silly little fool. We might have thought the same thing in our ignorant youth. But its sheer power and usefulness are certainly worth $5 or $6 a year, even if you only use it a couple of times during each year. And the more you use it, the more you'll want to use it.
And if you really want to lower that cost-per-year equation? Have kids. You can leave them the legacy of perfect brownies and pizza crusts and save money from beyond the grave.