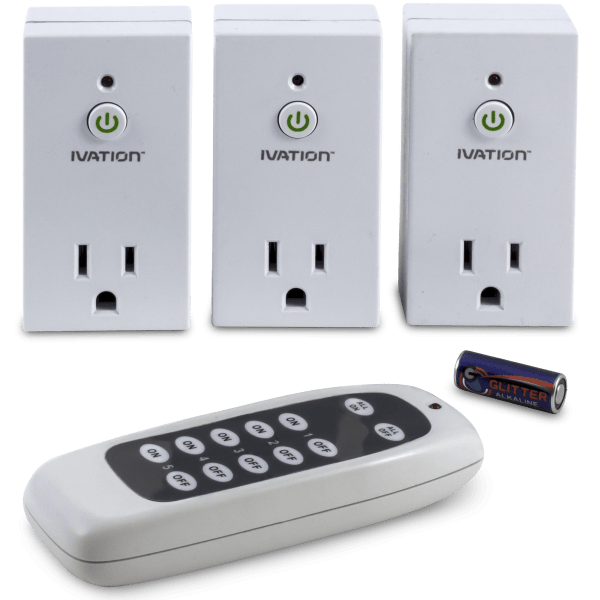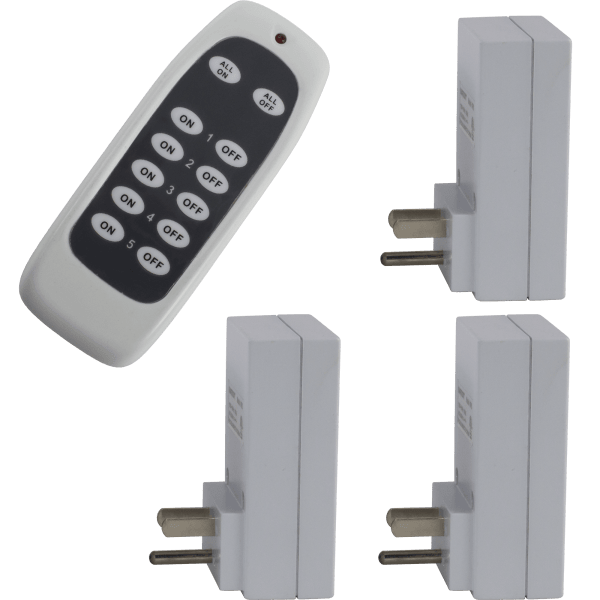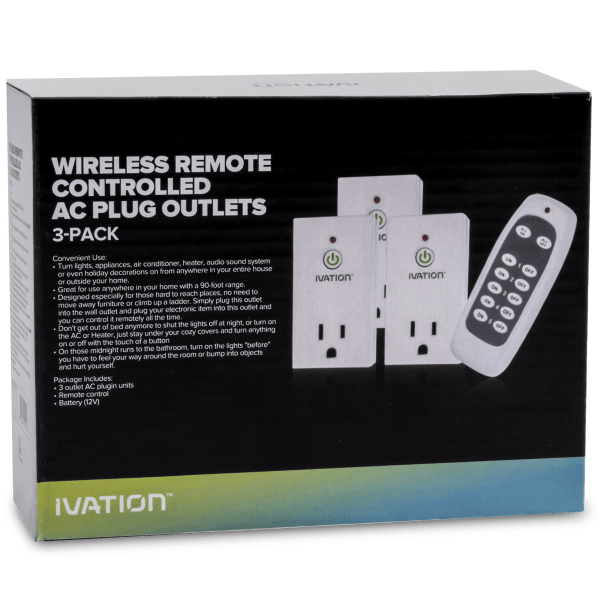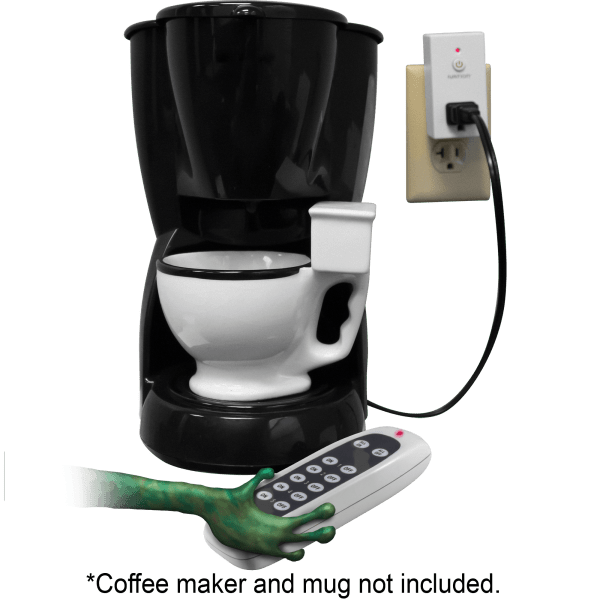 Ivation Remote Control Outlets
You're getting an RF remote and three outlet module station receiver thingies
Turns outlets on and off from up to 90 feet away from wherever you're sitting around on your lazy ass
Radio waves can move through walls, like Nightcrawler
Doesn't connect to your phone, or let you control with a web browser, or any of that dangblasted tomfoolery
Model: IVRS301
see more product specs
The Internet of Things minus the Internet.
We're looking forward to when this "Internet of Things" rumpus settles down. Time will tell which of these innovations is actually worth the trouble. Which appliances really need to be connected, and which have nothing to say to each other. Which will serve us loyally and which will smother us in our sleep. And which companies are going to stay in business for a while, and not leave us with a house full of lights that we can't turn on because some startup forgot to pay its server bill.
Because as yet, for all the data-crunching and machine-learning and total-connectivity those things of the Internet do, there's only one undisputed positive function the Internet of Things performs: remote control.
There's just no doubt that being able to sit on your ass and turn things on and off is a net labor-saver. You can't say that yet about any of the buggy systems that require you to learn whole new procedures for fundamental activities like heating your house or unlocking your doors.
This Ivation Remote Control Set promises little and demands even less. It just lets you turn up to three AC outlets on and off. It works through walls, from up to 90 feet away. It doesn't learn anything. It doesn't gather any data. No smartphone apps are involved. You just push the ON button to turn things on, and OFF to turn them off.
Your Christmas lights. The space heater in your bedroom. Your coffee maker. The light in the hallway you leave on until the kids go to sleep. If it plugs into the wall, and it's within 90 feet of where you like to vegetate, its life is in your hands.
Someday this Ivation remote will seem humorously crude and old-fashioned, like those FM radio transmitters we used to use to listen to MP3 players before our car stereos had AUX-IN jacks. For now, it will simplify your life about as much as the latest "connected home" fad startup, without the learning curve. That'll have to do until the Internet of Things works all the bugs out (ROFLMAOOL).