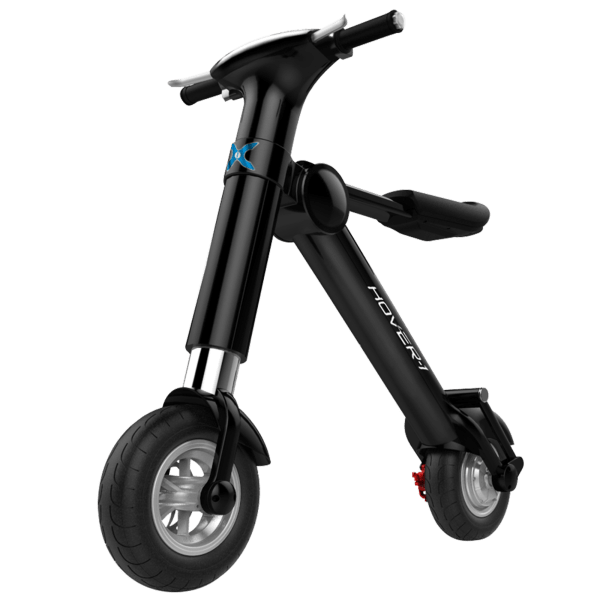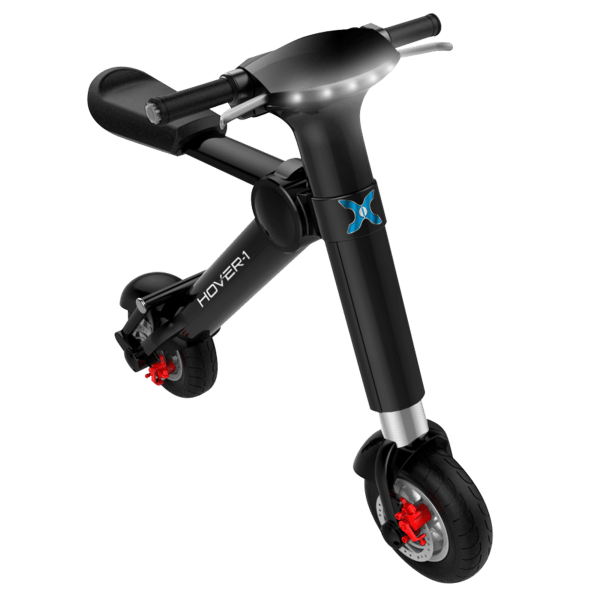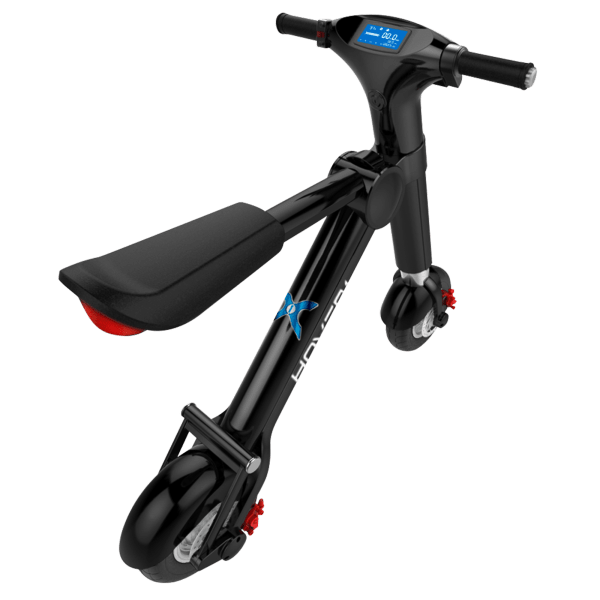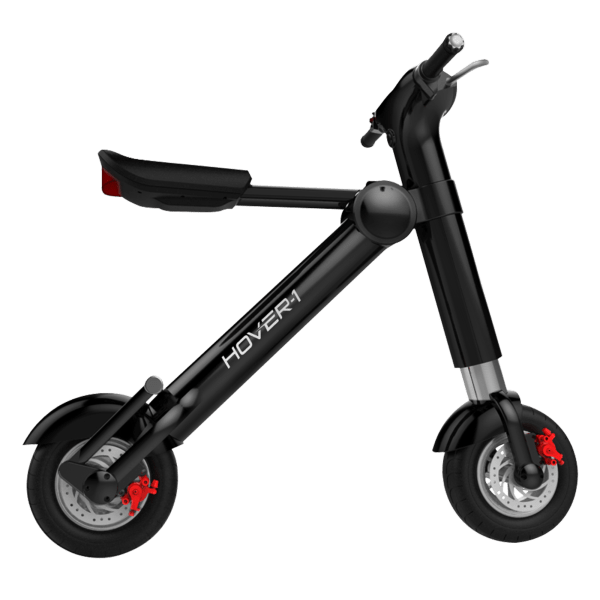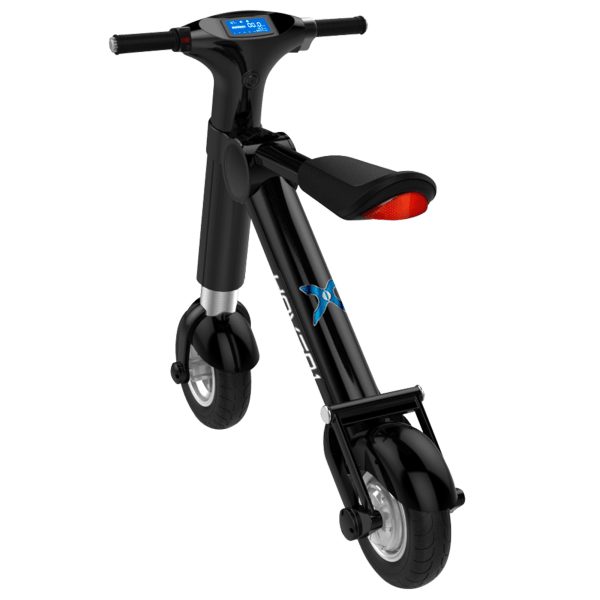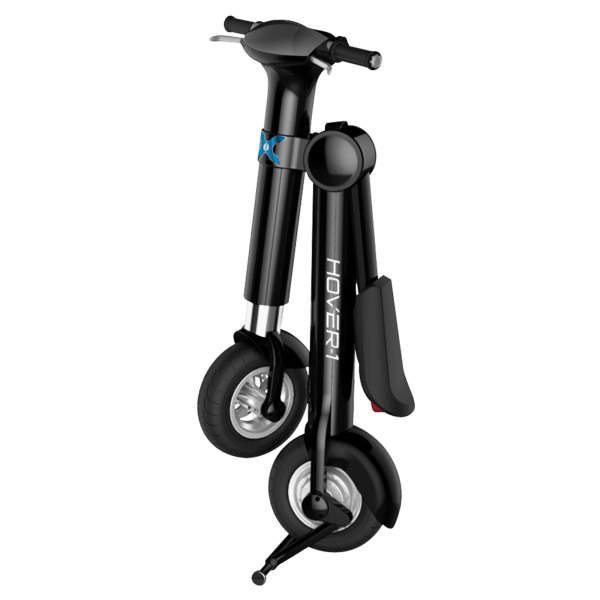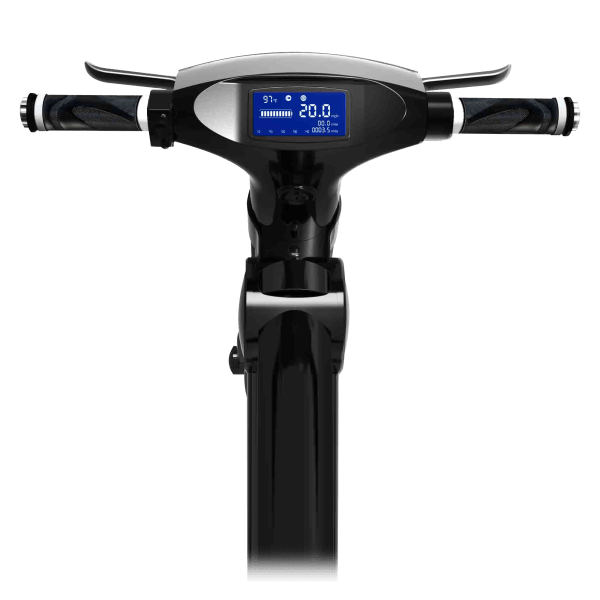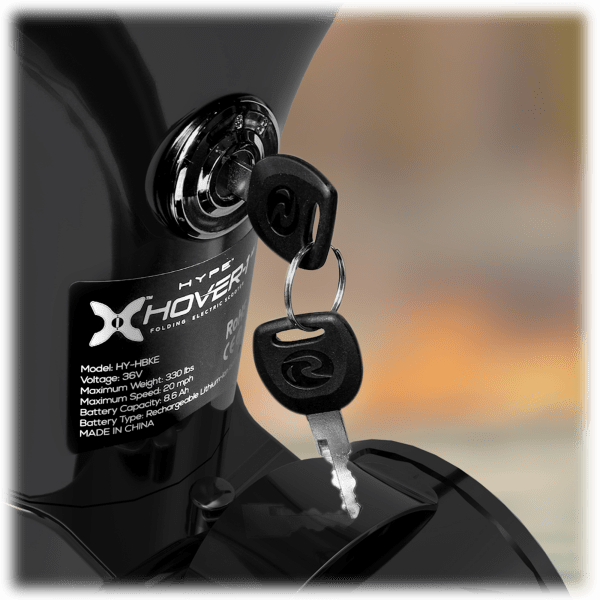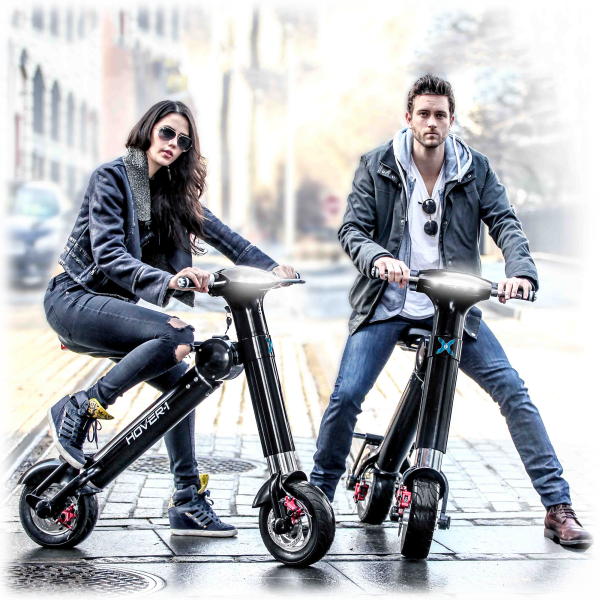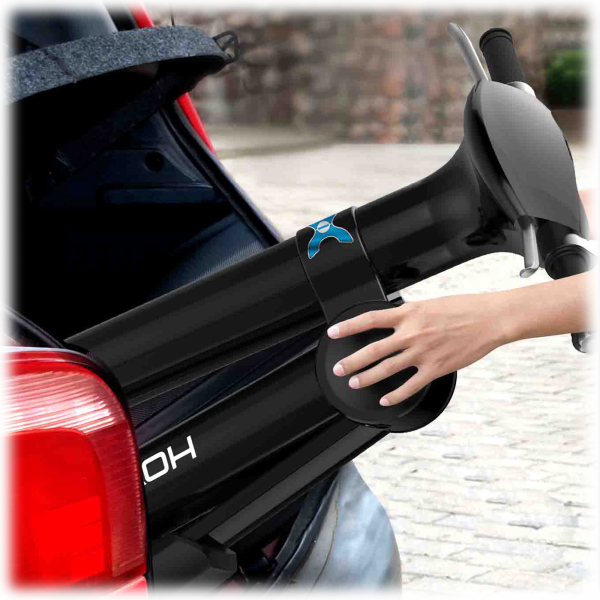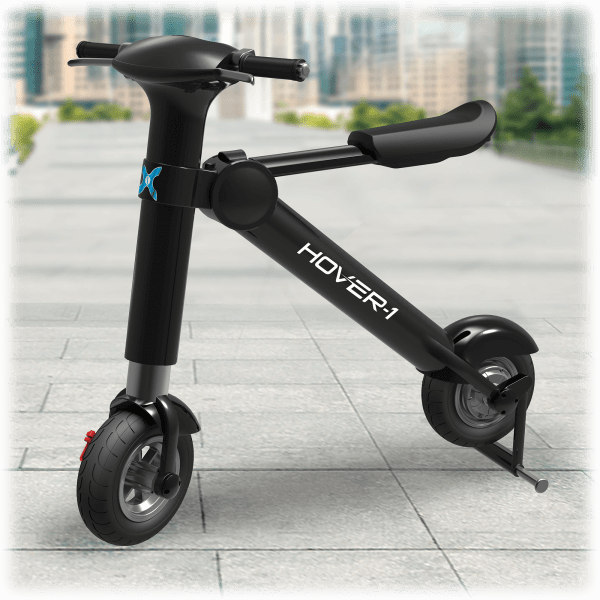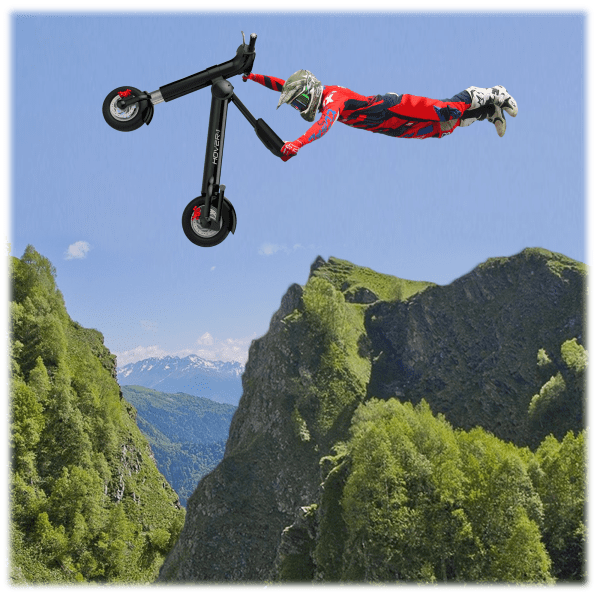 Hover-1 XLS E-Bike Folding Electric Bike
Goes up to 20mph and can travel 22 miles on a charge.
Like the Toronto Raptors, it can fold under very little pressure.
Takes between 3 and 5 hours to charge, so if you ride it to work, charge it there.
Can be plugged into any outlet. (Ok, any 110/120VAC US outlet.)
Definitely watch the video over on Amazon because it looks way cooler in motion with a rider than it does on its own.
Model: HY-HBKE (Which, yes, I am absolutely reading in a Wiseau voice: "Oh, Hi, bike.")
see more product specs
For The Love Of Electric Bikes
Very exciting news here at Meh: we recently won an auction and are now the proud owners of a storage unit containing several thousand branded content romance novels. Today marks our first foray into it! Please enjoy the following excerpts from Charged With Love, by Annylynn Spyler.
---
Diane strode into the kitchen, helmet in hand, but stopped when she saw Joseph. He was wearing a suit and had a stern look on his face.
"Diane, we need to talk," he said.
"Can't it wait?" Diane asked. "I was about to take my Hover-1 Electric Bike for a ride. I've packed myself a picnic lunch, and also my driver's license, although that's just for identification purposes. The Hover-1 doesn't require a license or registration."
"See, that's just it," Joseph said. "Sometimes I think you care more about that thing than me. I'm a stock broker, Diane. It's intense work, out there on the stock market floor, brokering stock deals. I need your support. But it seems sometimes like you're having an affair, an affair with the open road! Also, with the sidewalk and other paved surfaces, but generally not with loose dirt and grassy areas. Me? I only have affairs with people."
Diane gasped. "You have affairs?"
Joseph sighed. "I fear I've said too much. We'll talk this over when I'm back from my business trip. Good-bye, Diane."
---
Diane rode angrily along the pier at sunset. She couldn't believe Joseph, her boyfriend of nearly five months, was cheating on her.
"Hey! Watch where you're going with that thing!" shouted a handsome man. "You must be going 15 miles per hour!"
Another day, she might've ignored him, but she was too mad. She engaged the Hover-1's dual disc brakes, came to a stop, and pushed down the convenient spring-loaded kickstand with her heel.
"This thing," Diane said, turning to the man, "is a Hover-1 Electric Bike. And I was going 20 miles per hour, which is its maximum spee–" but she lost her breath when her eyes met his. He was not just handsome but very handsome, nearly as handsome as she was beautiful.
"I'm Cliff," the man said. "What else can you teach me about Hover-1 Electric Bikes?"
---
Cliff showed Diane into his studio apartment. They each wheeled along their own Hover-1 Electric Bike.
"Sorry, it's so small," Cliff said. "As a professional windsurfer, I made a millions in endorsements. But after that shark took Liz, my coach and additionally my lover, I just couldn't stand to live in the mansion we'd once shared. So I gave it to orphans and moved in here."
"That's such a charitable thing to do," Diane said.
"Oh, stop," Cliff said. "It's nothing. Anyway, it's been a while since I've done anything as exhilarating as windsurfing. Until this afternoon, that is! This Hover-1 is no slouch in the acceleration department!"
Diane smiled. It was nice to share her love of the Hover-1 with someone. Joseph would never ride with her. She thought of this as she folded hers up.
"You broke it!" Cliff exclaimed.
"No," Diane corrected him. "I just folded it for convenient storage. Now let's charge these up."
Cliff looked worried. "I don't want to short out the whole building!"
Diane laughed. "It works with any wall outlet, silly!"
"Wow," Cliff said. "If only there was a to recharge my heart so easily."
Diane put a hand on his chest. "Well, we do have between 3 and 5 hours before these are fully charged again…"
---
Cliff was with Diane at her apartment, helping her pack a bag when Joseph burst in. "Diane!" he said.
"Joseph!" Diane said.
"I'm Cliff," said Cliff.
Joseph ignored him. "I was at my business trip, and I was having another one of my affairs, and suddenly I realized, this is bad! I shouldn't do this! I love you, Diane! I'd like to marry you!"
"You're too late, Joseph," Diane said. "Cliff and I are getting on our Hover-1 Electric Bikes and we're going somewhere far away and we're not looking back."
"And," Cliff added, "by far away she means within 22 miles, which is the maximum travel distance of a Hover-1 Electric Bike on a single charge."
Diane turned to him, tears of joy clouding her eyes. "You learn so fast, Cliff."
"No," Cliff said. "I love so fast."
And that was when Cliff took a knee and showed Diane the engagement ring.