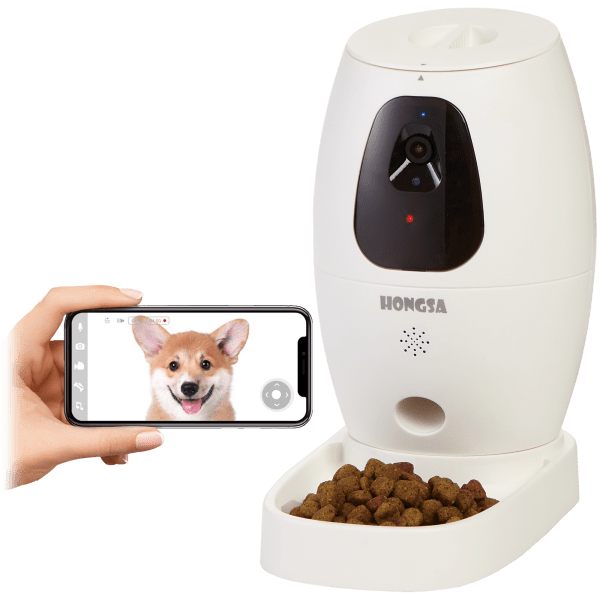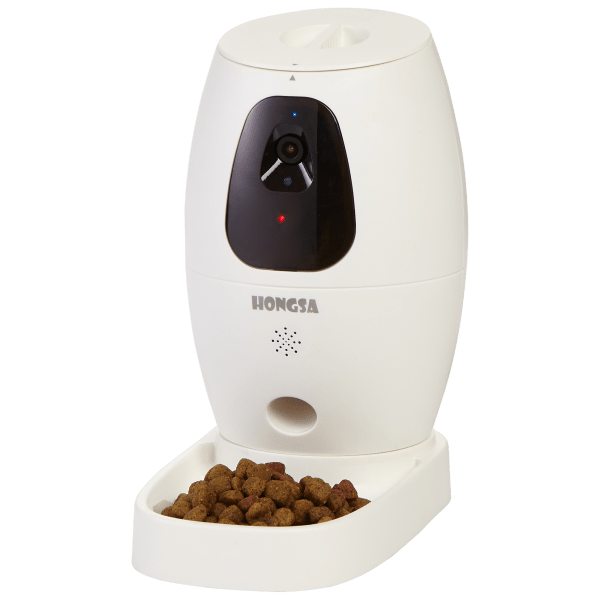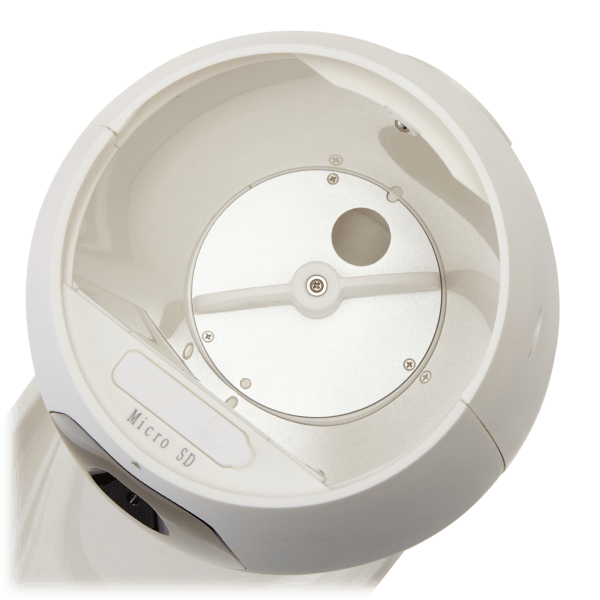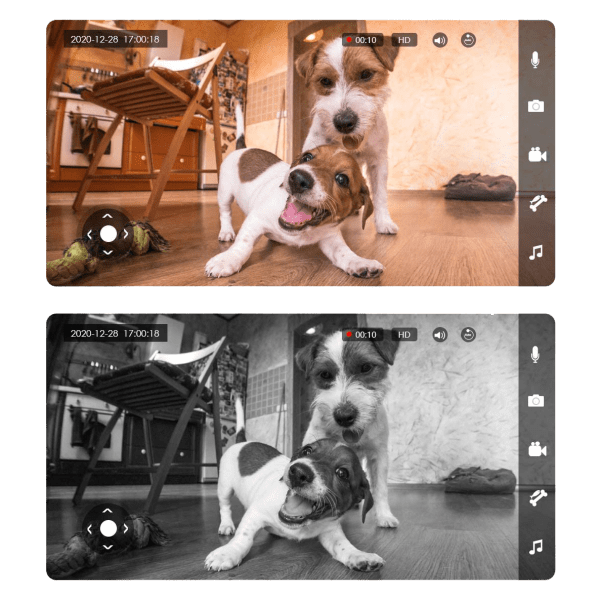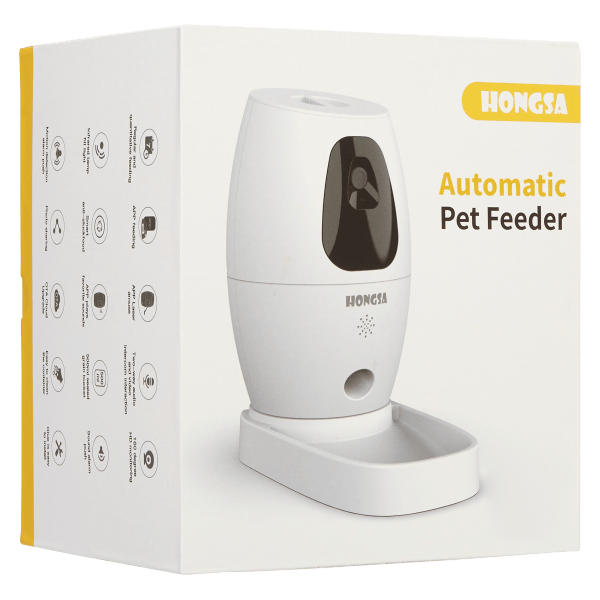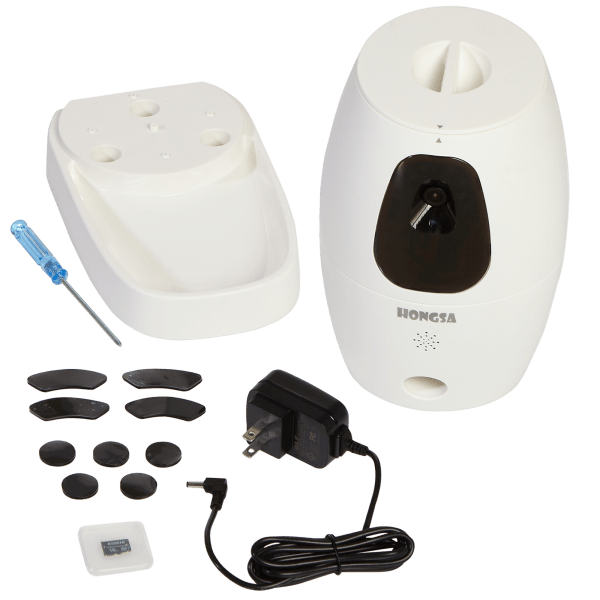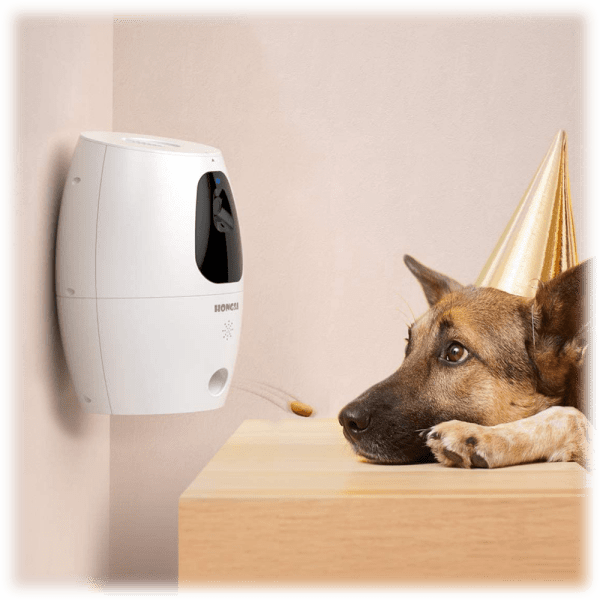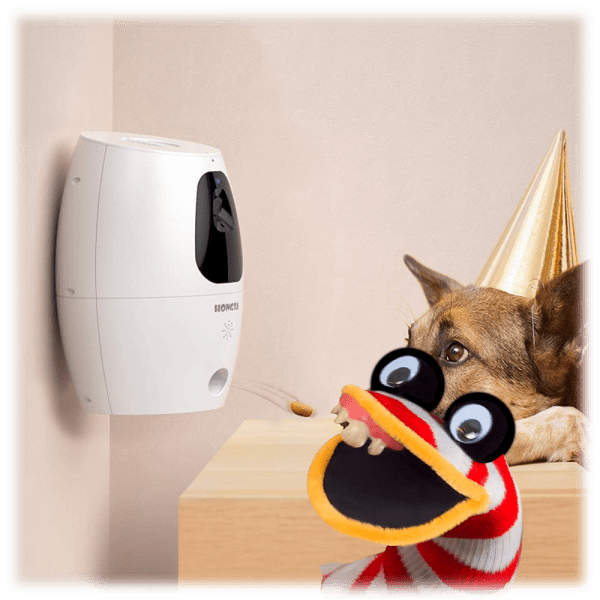 Hongsa Smart Pet Camera with Treat Dispenser and Night Vision
See your buddy while you're at work!
Give your buddy treats while you're at work!
Keep your buddy entertained with a laser pointer while you're at work!
(The buddy here is a pet, btw)
Can it make margaritas: no, which is good; nothing worse than coming home to a drunk dog
see more product specs
Treat Your Pets
It wasn't always easy. There were, as you might imagine, some issues in the beginning.
And by 'beginning,' I am of course referring to the day that I, a stray dog seeking shelter from a wild electrical storm, managed to slip by the condominium's security and get into an elevator with famed inventor and entrepreneur Holden Bennigan. The doors closed before he could get off or force me out, and so we were locked in there together.
What follows is, as they say, history: a bolt of lightning hit the building in just such a way, and the elevator shaft was constructed in just such a way, and we were standing in just such a way, et cetera, et cetera. Suffice it to say some strange, unpredictable, and downright impossible-seeming circumstances resulted in his intelligence being transferred into me (again, a dog) and vice versa.
The first several days were a nightmare. Holden was a wreck. It took me a long time to train him well enough that he might go back to work. And even then, there were hiccups, such as the time he openly urinated on an office ficus, initiating a storm of HR concerns an employee of lesser repute would never have survived.
Eventually, though, we got the hang of things and began working together.
After he first pitched the humane invisible fence–which uses complex canine psychology to keep dogs in yard without the need for a cruel shock–the board of directors thought he'd gone mad. They changed their tune, though, when the company sold more than one million systems within the first month of production.
We split the proceeds down the middle. Holden–still stuck with the mind of a dog–spent his half on poultry and beef. I invested most of mine in the market, though I did make a few purchases. For example, I picked up one of these Hongsa Smart Pet Cameras.
You see, I am still a dog, so I am not allowed in the office. And no amount of intelligence makes up for a lack of thumbs. Therefore, Holden and I can use this system to keep me fed while he's pretending to toil away at the office. And when he gets home, I can tire him out using the infrared laser pointer function. Boy, does he go wild for that dot!
It really is great for both of us. But you know what's not so great? Spending so much time blathering on about my life. I should be focusing on the future, planning my next great invention. I'm currently working on the plans for a tennis ball that grows its fuzz back after it's been torn away. The board thinks it could do billions in profit!