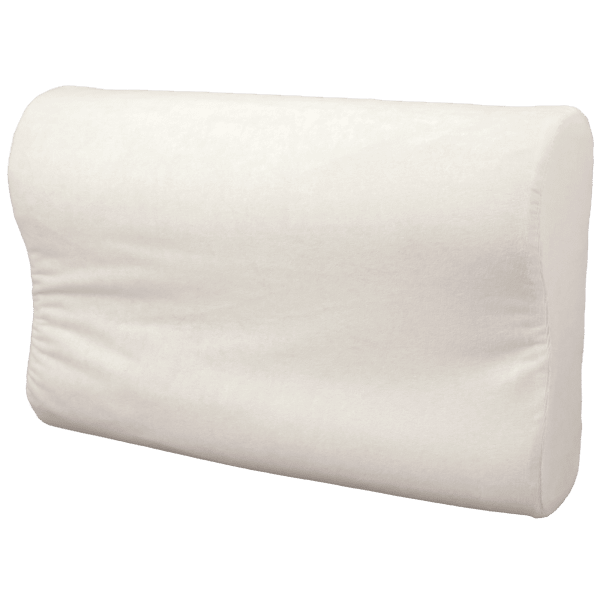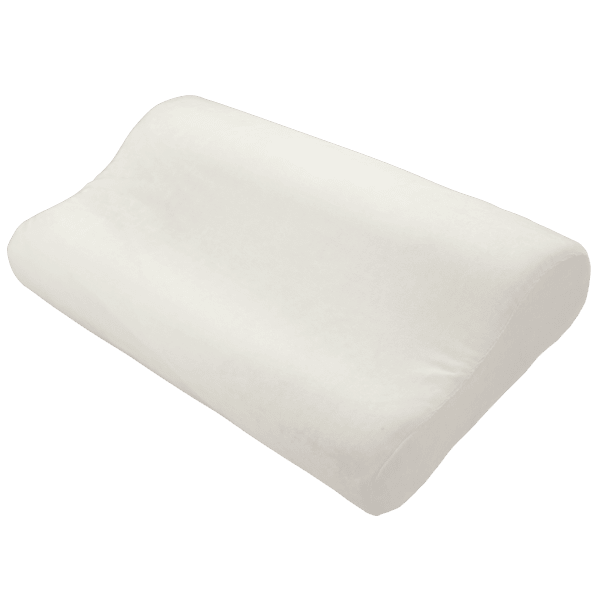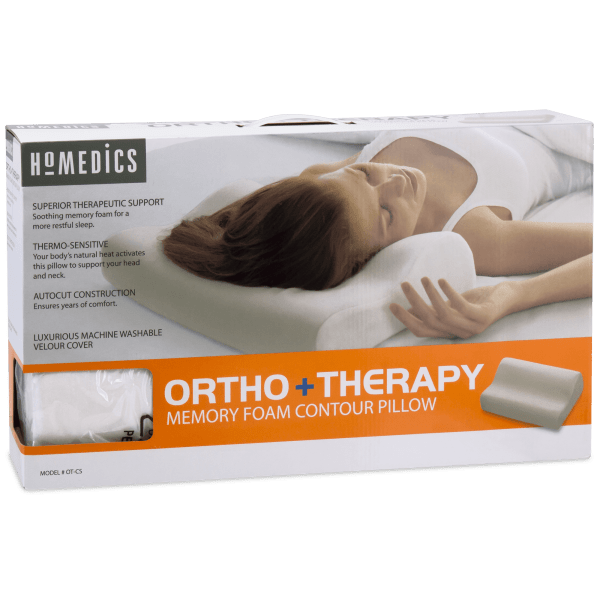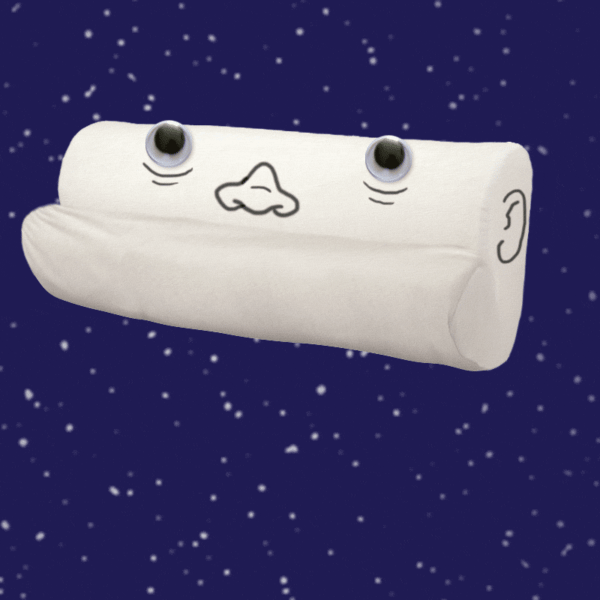 HoMedics TheraP Memory Foam Contour Pillow
This HoMedics TheraP pilLo is filled with MemorE FoAm and covered in wAshAble VelOur
Contoured to gently cradle your head and neck for optimal comfort
Or maybe you'll hate it, it's seven bucks, take a chance
Model: OT-CS (ooh, the rare numberless model number - OT for "Ortho Therapy", CS for "Contour Shape", what more do you need?)
see more product specs
Pillow talk is cheap.
You know we're big on customer reviews. They're less full of shit than marketing copy, more diverse than professional reviews, and, in aggregate, better informed than anyone's personal circle of friends. If we could only learn about a product one way, we'd go with customer reviews all the way.
Except they're worthless for pillows.
Pillow reviews always say one of three things. It's too hard. It's too soft. It's just right. All for the same pillow. What's the point?
Here we have one of those contoured memory foam pillows. You've heard about how they give more support to your head and neck. You've wondered if maybe it would work for you. But you can't know that by reading descriptions. Or looking at pictures. Or watching videos. Or, as we're saying, reading reviews.
Review it for yourself. For just seven bucks, what do you have to lose? Either you like it and it finds a place under your head, or you don't like it and you've got an extra pillow for guests, or maybe your significant other likes it, or whatever.
Imagine how bad a pillow would have to be for seven dollars to be considered a mistake. Maybe if it reeks of gasoline. Or is home to a colony of hornets. Or makes disturbingly human sounds somewhere between a whimper and a moan. Or if buying it somehow makes you a target of a murderous group of religious zealots.
Now those details would make for some interesting reviews. Rest assured, this pillow isn't that interesting.