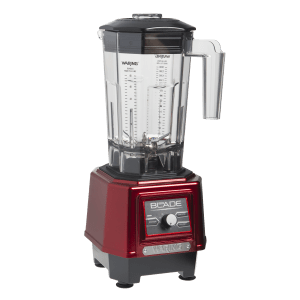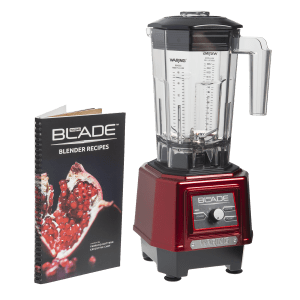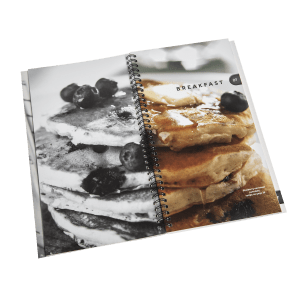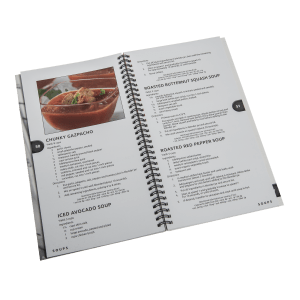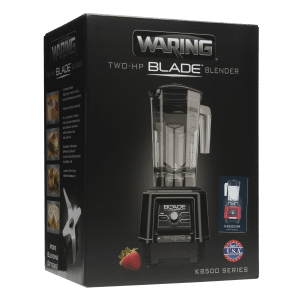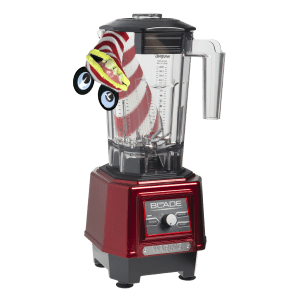 Cuisinart Waring Pro Blade Variable Speed 2-HP Blender
You heard of these things? They make some solids and a bit of liquid into a thick liquid.
Can do the variable speed and pulse.
Blends the power of two whole horses (and 1500 watts).
The blender jar is BPA-free and can hold 48 ounces of pure… mixed thing.
Model: KB500MR. When I was kid, my favorite store in the mall was KB Toys. But children, this is no toy. It's very dangerous. (Or, like, moderately dangerous… if you're dumb about it.)
see more product specs
The Question Of Margs
User @alacrity wants one thing and one thing only: a margarita.
When we sold a Copper Cookware set, they wrote:
well, I guess I could serve margaritas in these…
On a two-pack of posture trainers:
it has to be said: these make really shitty margaritas.
For a 2-pack of cast aluminum skillets:
well, I guess I could drink a margarita out of em… but there's still the salted rim thing.
this will make very hot margaritas.
these are absolutely useless for margaritas.
You might notice that these are not all sales from the last few months. No, @alacrity has lived with desire for years. But that will change today. Because today we are selling a Cuisinart Waring Pro Blade Blender.
And yet the story does not end here. What we want to know is: how does @alacrity feel about this?
Will they arrive at the site today relieved? Will they cry aloud, "For many years I have wished for nothing more than a sweet lime-rich tequila cocktail. And at long last, the great Meh has delivered to me a device that shall itself deliver me to my own personal paradise. Thank you, Meh! Thank you so much!"?
Or will they feel some resentment? Will they realize, all too late, that the real margarita was the friends they made along the way? Or, to put it differently: is there any margarita that's as sweet on the lips as camaraderie is to the heart?
And yet, there remains a fact we have not reconciled: uhh, like, hello? We've sold blenders before!
So perhaps we're misreading @alacrity. Perhaps, they do not hope for their own margaritas at all. Perhaps they seek only to be a sort of margarita-specific town-crier, to stand in the virtual park at the center of Meh and warn all those around them about the dangers of attempting margaritas in products not optimized for margaritas.
And then of course, there is the final possibility: maybe @alacrity prefers margaritas on the rocks.
So what is it? Only time will tell. And by time, we mean: hopefully @alacrity in the forums.