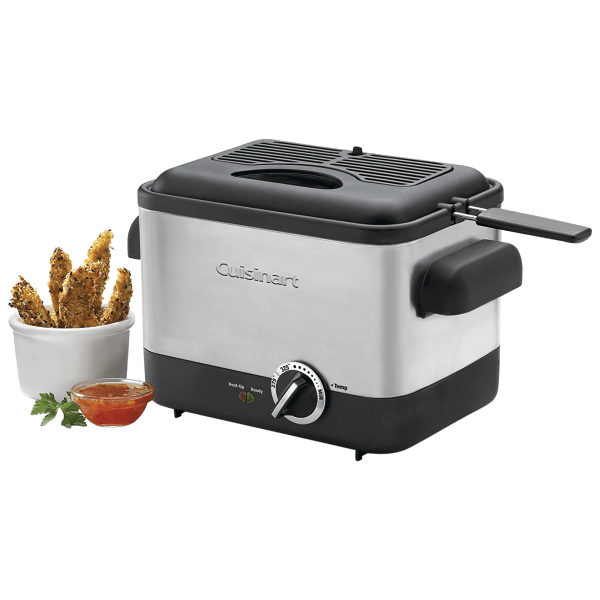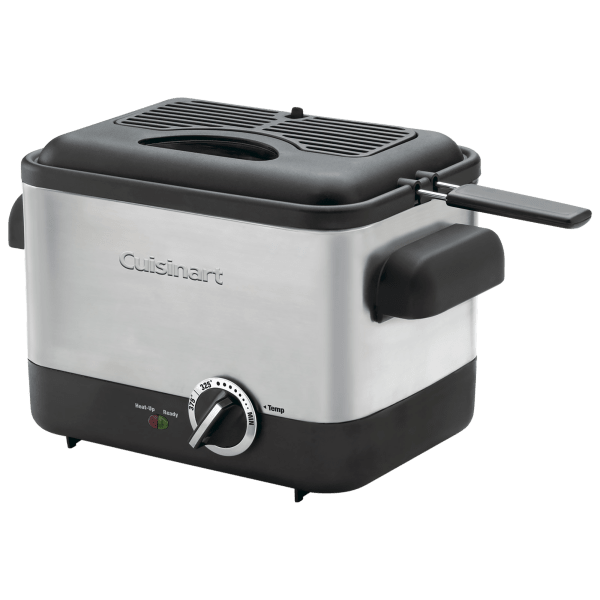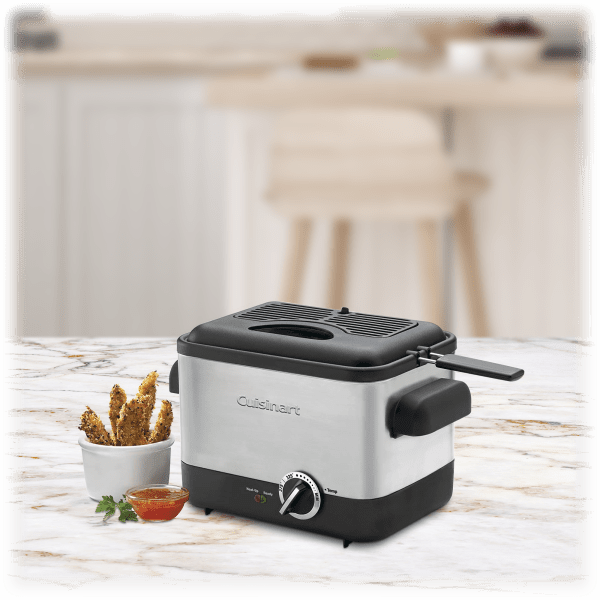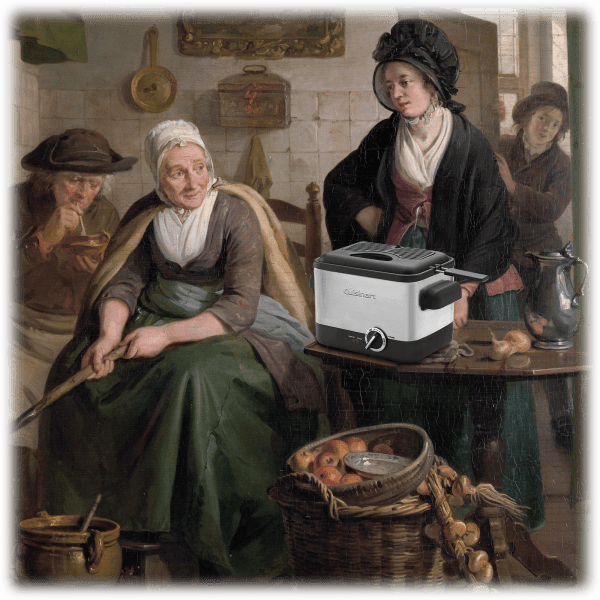 Cuisinart 1.1 Quart Compact Deep Fryer
Designed to take up as little counter space as possible
Heats up fast enough that you won't have time to second guess whether or not you need mozzarella sticks at 2 in the morning
1.1 liter of oil max capacity, so it's not great if you're cooking for large groups
Does it celebrate coffee and/or cartoon characters: No, so if that's what you're into, maybe head over to Mediocritee
see more product specs
Fries With Oil
This is NOT an air fryer. It's a deep fryer.
I mention this upfront because we sell so many air fryers here that I spent ten minutes reading over the specs for this thing, confused about all the mentions of oil before I thought to check the product name again.
So, to repeat: a deep fryer. Not an air fryer.
Which is dope. Because deep fried food is so much better than air-fried food.
This might seem like a bold thing to say considering, as I just mentioned, we sell a lot of air fryers and often sing their praises. But we all know the truth: air frying is a solid healthy alternative to deep frying. And like zoodles, skim milk, and all other solid healthy alternatives, air fryers only aim to provide satisfying enough analogs of your favorite guilty pleasures.
They never claim to make stuff that tastes as good as when it's cooked in bubbling fat.
And hey, sometimes you want the real deal. Sometimes you want to eat something indulgent and deal with the consequences later.
That's what this thing is for: your cheat day. Or cheat week. Or cheat month. Or cheat year. Or cheat life. Thanks to its small size, it takes up minimal counter space. Also thanks to its small size, it heats up quick. In other words, if you host an annual fish fry for the whole neighborhood, this ain't it. But if you want something for making fried snacks on a whim, this is perfect.
Sure, "fried snacks on a whim" sounds like a dangerous proposition. But c'mon: who among us hasn't melted American cheese over saltines and called it "nachos" at 2am on a Thursday? At least with this thing, you could chop some string cheese in half, do a quick dredge, and enjoy a few real-deal mozzarella sticks.
Also: it's Cuisinart. AKA, a trusted kitchen brand.
So get one and enjoy truly delicious guilty pleasure snacking without going to the sports bar.