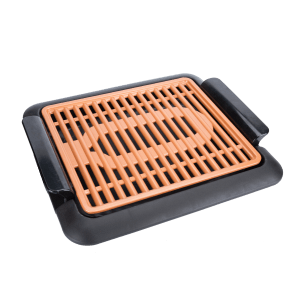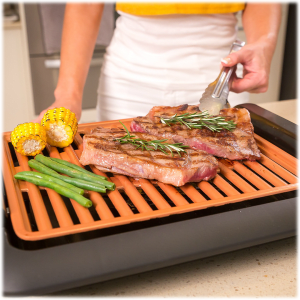 Copper Pro Smokeless Indoor Electric Grill
Turn that cookout into a cookin.
Nonstick and runs on Edison's charcoal (otherwise known as electricity).
Cooking surface: 9.8-inch x 11.8-inch.
Model: A-GR1LL0USTRI0US-B1RTHD4Y.

Oh, the Mehmories: a Birthday Meh-rathon!
For our birthday this year, we're putting on a Meh-rathon to honor the people that make this site so great. That's right: we're talking about US! So please, enjoy this epic celebration–or… sell-ebration?–by shopping, laughing, buying, sharing your thoughts, sharing your money, and buying!
We're still here in the office. We can't leave. The problem is we got a piñata for our birthday. But it's a piñata of our logo. And we're all too devoted to Meh to damage it. We're such dutiful employees in that way. And yet, we were promised candy.
UPDATE: We've tried a number of tactics to open the piñata. We've:
Asked it kindly
Pleaded with it
Used reverse psychology and pretended we didn't want candy
Talked to it about the importance of opening up to us, its parents
Attempted to massage it open
No luck on any front!
UPDATE #2: Good news! We were able to find a surgeon willing to operate on our piñata. He's one of the best in the country and he's flying in now.
UPDATE #3: Surgery was a success! The piñata came out unharmed, we received our candy, and the surgeon received $45,000. We all win! Hurrah for a great birthday!