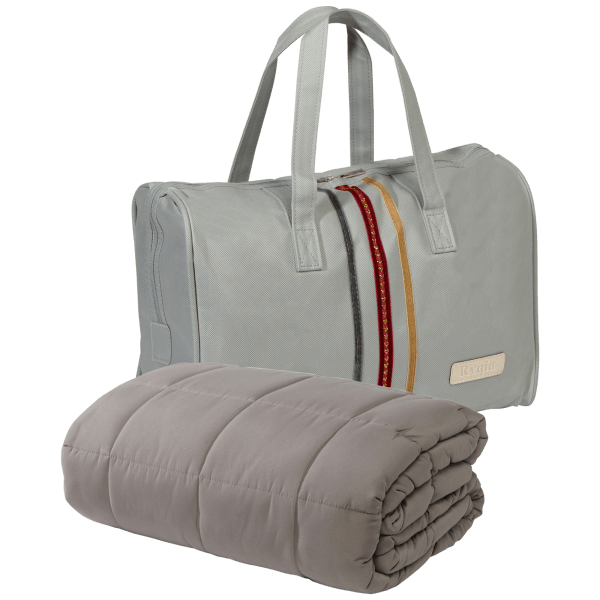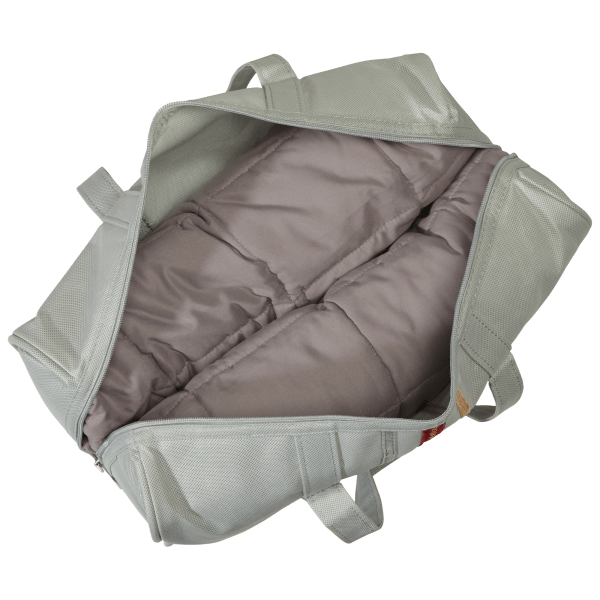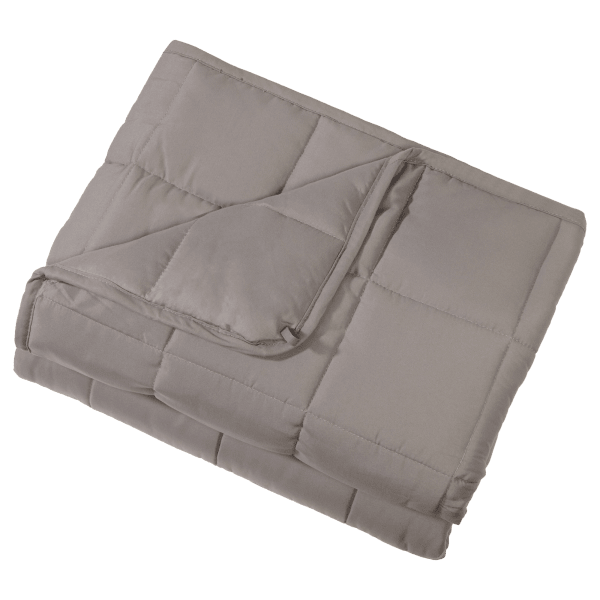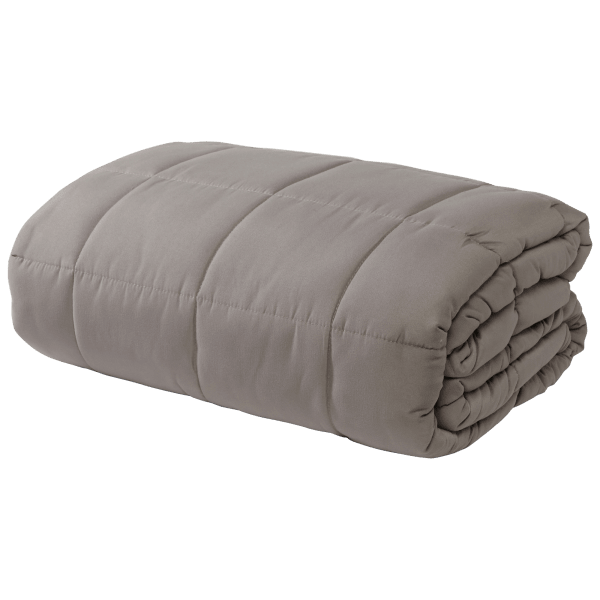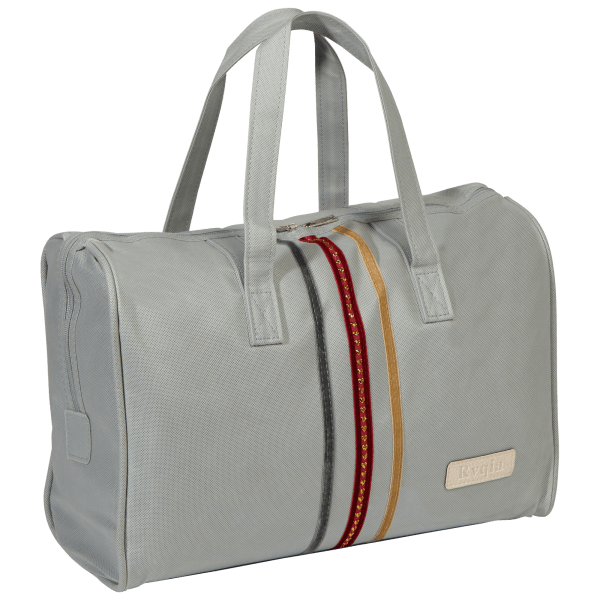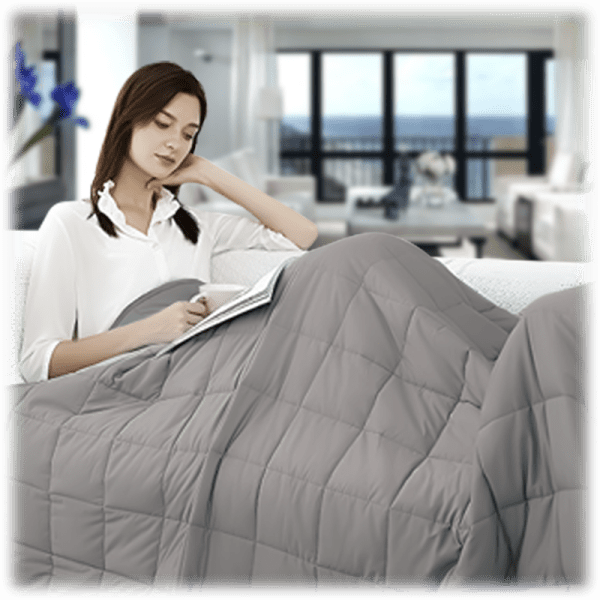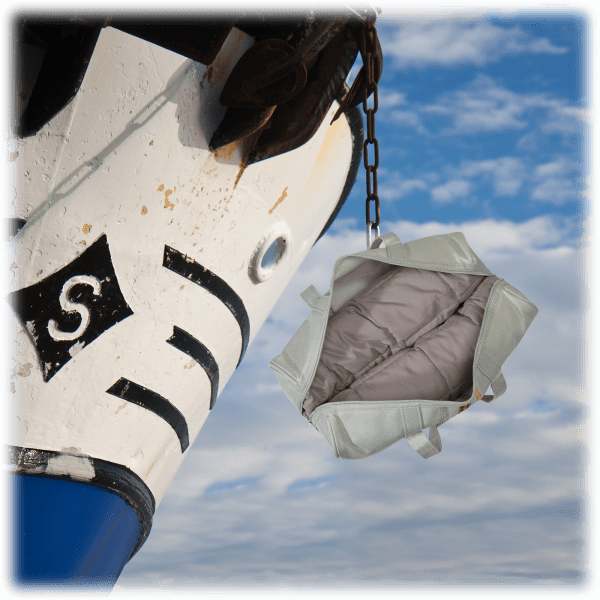 Calming Pressure Weighted Blanket with Storage Bag (10lb, 15lb, 20lb Options)
Choose between the 10lbs (throw), 12lbs (twin), 15lbs (twin or queen), and 20lbs (queen)
All the usual weighted blanket stuff: glass beads, evenly distributed pressure, good for anxiety, etc.
Recommended blanket weight is 7-12% of your personal body weight
Cool carrying case makes them easy to carry (or as easy to carry as a 10-20lb thing can be)
The product's favorite band: LCD Poundsystem
see more product specs
Worth the Weight
Today, we're selling something a little different: weighted blankets!
Okay, fine. We've definitely done weighted blanket sales in the past. But this one is not like those. Because we're not offering just one weighted blanket. And we're not selling a pack of weighted blankets, either. We're giving you the choice between a 10-pound (throw), a 12-pound (twin), a 15-pound (twin or queen), and a 20-pound weighted blanket (queen).
Although, you could say there is the third option: the 0-pound weighted blanket, which is what you get if you decide not to purchase anything. But I digress.
See, here's the thing: everyone needs to take time to relax. That's a universal truth, but what's not universal is what people find relaxing.
For some, exercise is relaxing. For some, it's stressful as hell, so kicking back involves sitting on the couch watching Chopped. Some people meditate. Others do yoga. Others still crank up the death metal and go on a frag fest in Starsiege: Tribes.
Sorry, I haven't gamed in a while. This is still what everyone's playing, right?
Point is: everyone's different. Which means everyone experiences the weight of a weighted blanket differently. Maybe you need the heft of the 20-pounder to really calm your nerves. Or maybe you want something a little lighter to give you just a hint of restraint. Or maybe it has nothing to do with preference but is rather a simple matter of body type that determines which blanket is right for you.
But there is one thing all the options have in common: cool carrying cases. Which is nice. Because it makes them easier to carry. Which is important. Because they weigh a lot.
Anyway, buy a weighted blanket, please!