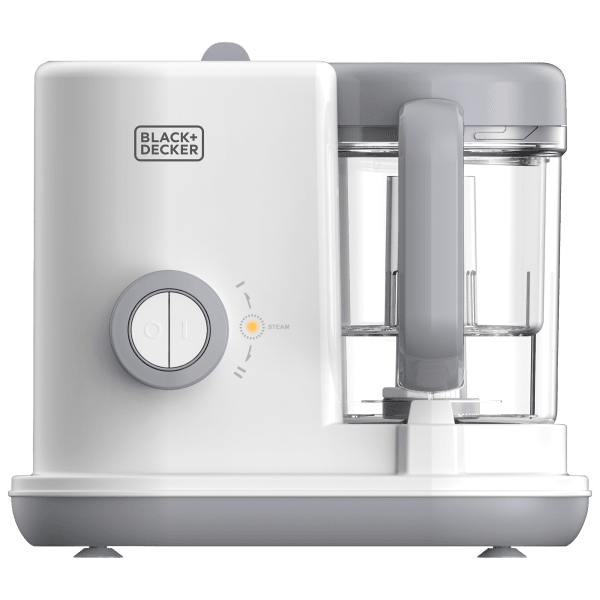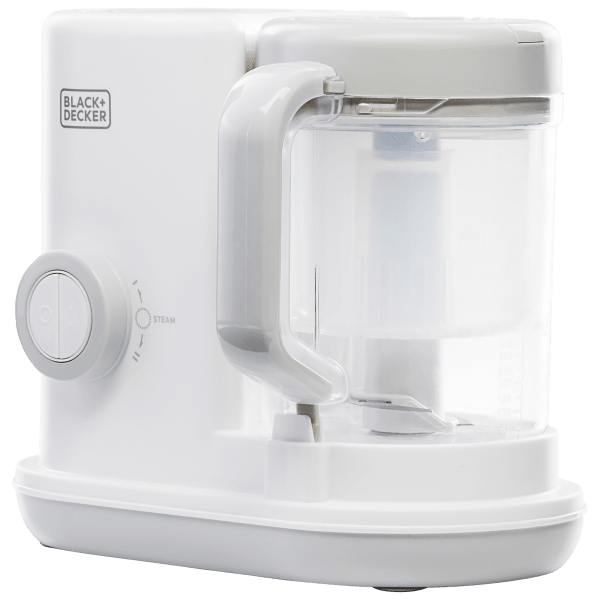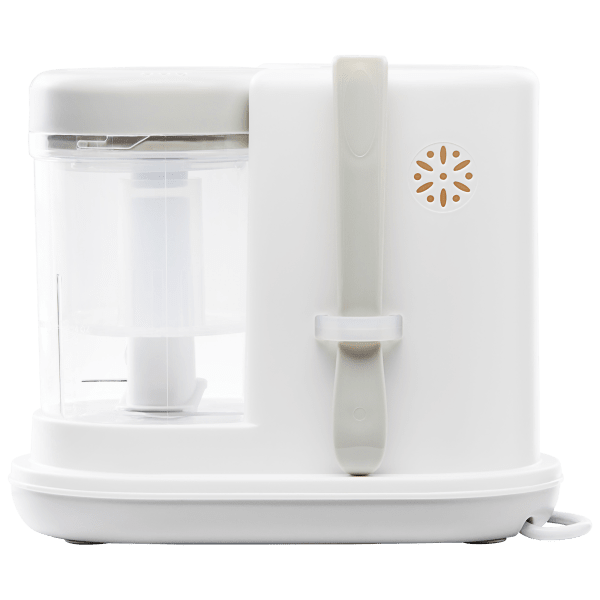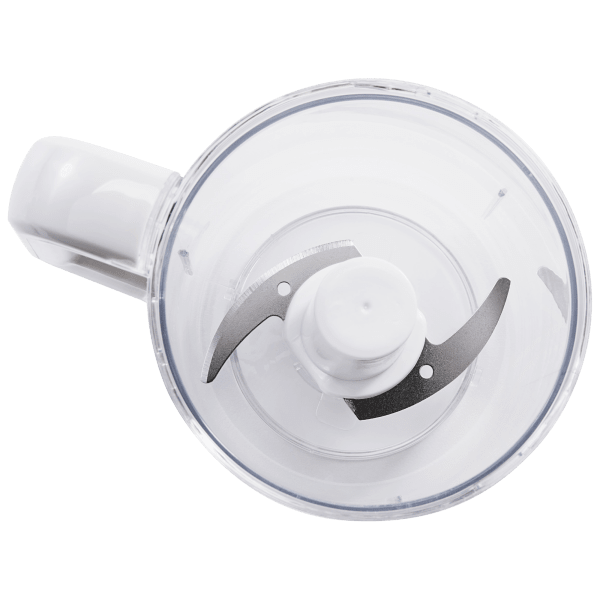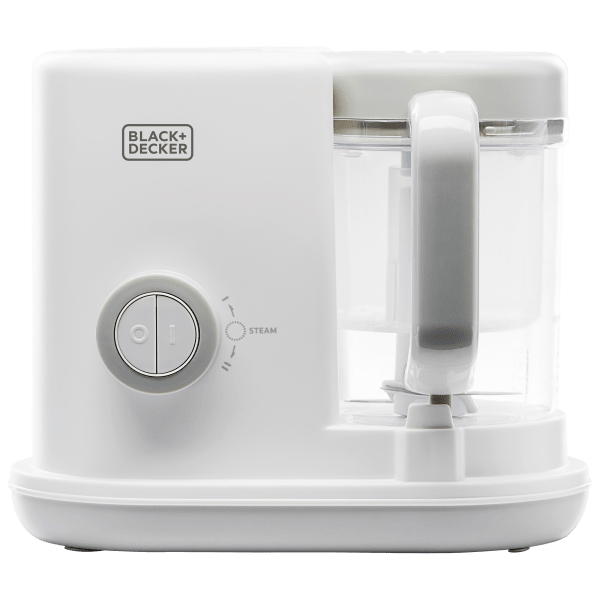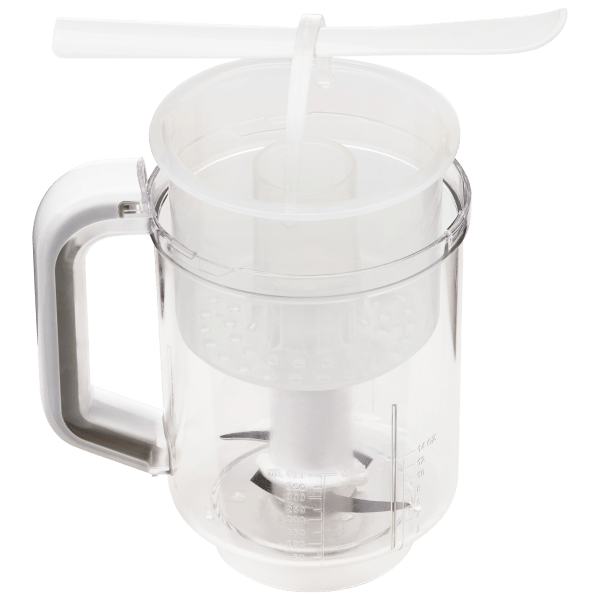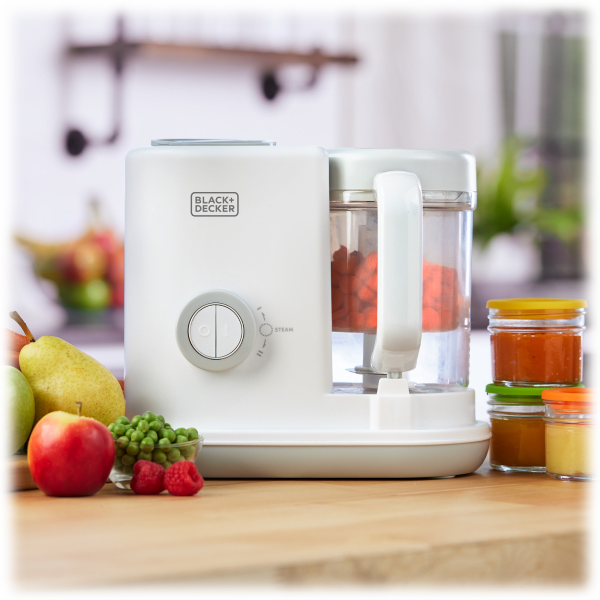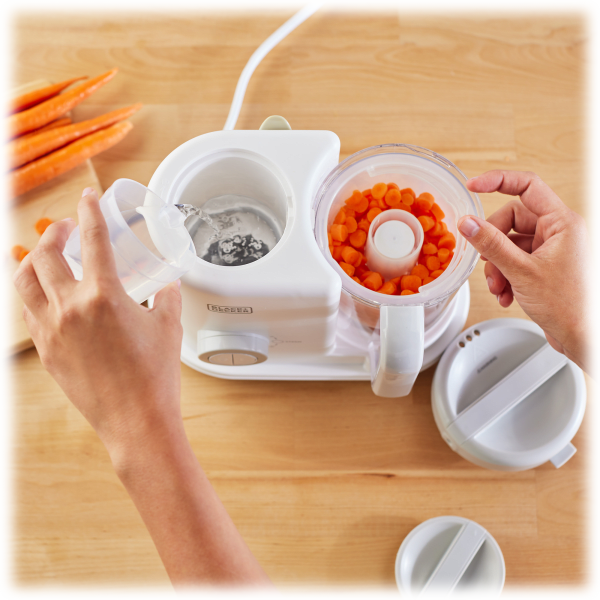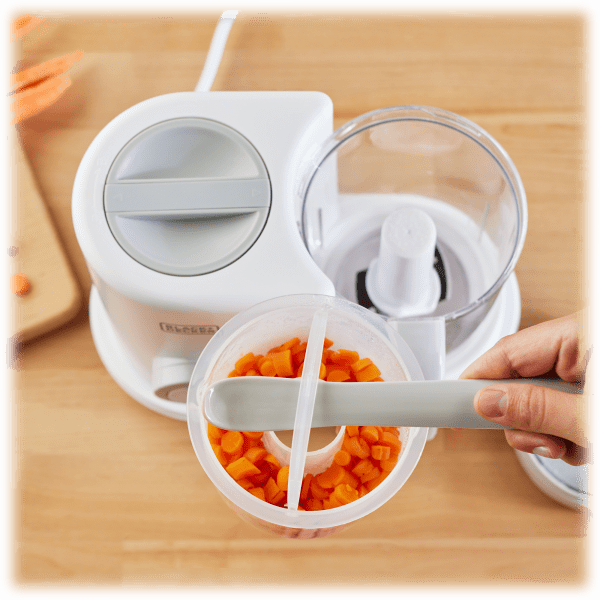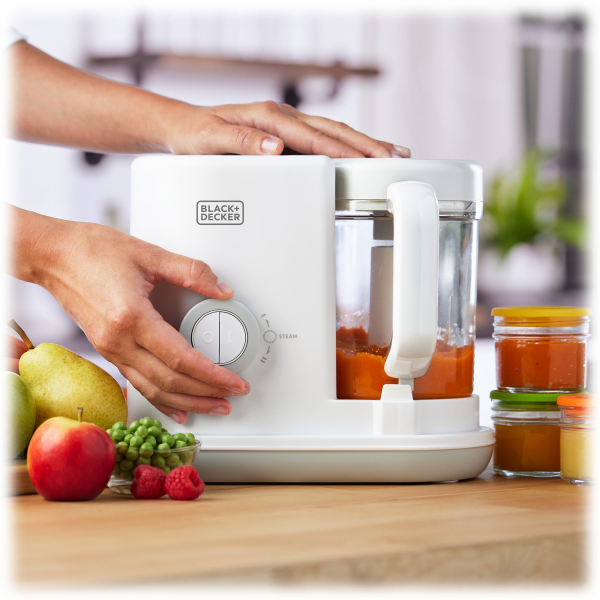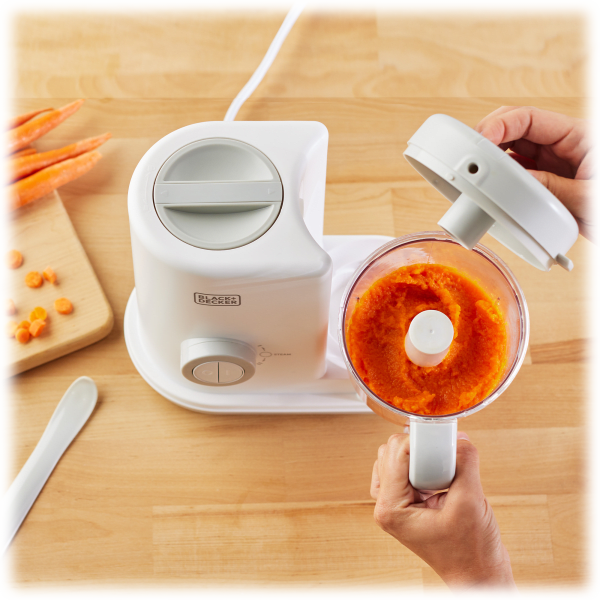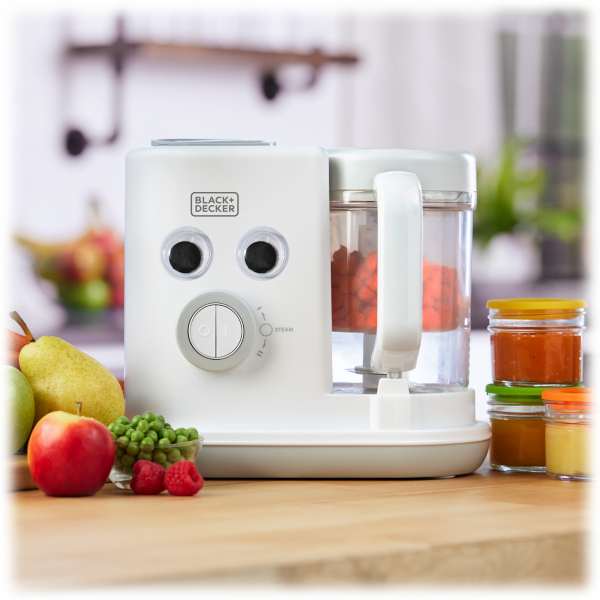 Black+Decker All-In-One Baby Food Maker
You can steam the veggies
You can puree the veggies
You can reheat the veggies
You can defrost the veggies
The fruits, too! Don't forget the fruits!
Can it make a margarita: we hate to say this since it's for babies, but yes, there's a chance this thing could make a margarita
see more product specs
Baby's Gotta Eat
What makes something a baby food maker and not just a little food processor? Well, it's simple. This thing can also steam. And defrost. And reheat. Which means you can put in a bunch of carrots, steam them, puree them, and have just one thing to wash, which, if you're the parent of a baby, means a lot.
But this thing is about more than just cutting down the time it takes to do dishes. It also means making less waste, and ensuring you know exactly what goes into your baby's first meals.
And though they probably won't remember anything you made in it–or the fact that you made your own baby food at all–there's something symbolic about it, isn't there? You're showing your baby that cooking is an important life skill.
Of course, the food you'll be making in the baby food maker will be pretty straightforward and simple. So, if you want your little one to grow up and become a celebrated chef and restauranteur, you'll have to find other ways to instill a respect for everything from cook temperature, to textural variation, to seasoning.
That last one, seasoning, is especially important. You can likely find a children's book laying out a bunch of spices, but we say, why wait until your baby is out in the world to start such an important lesson? Why not play some spice songs to your baby in the womb? You know, something like:
"Don't Stop Bay-leavin'"
"What's My Sage Again"
"(All Sp)Ice Ice, Baby"
"My Heart Dill Go On"
"Saffrongette City"
"Stacy's Cardomom"
"Caraway On Wayward Son"
"Sgt. Black Pepper's Lonely Hearts Club Band"
"You Cayenne Call Me Al"
"Tumerican Pie"
Yes, these puns are stupid. But that's what happens when a product is as straightforward and easy as this. So get yourself a baby food maker and… you know… make some baby food.