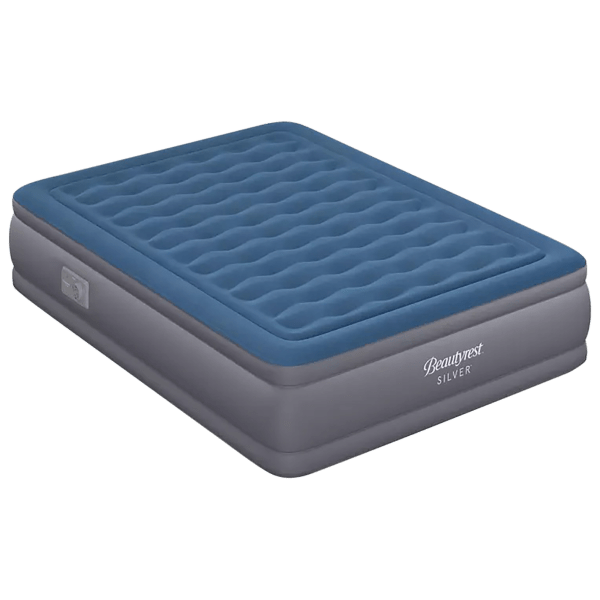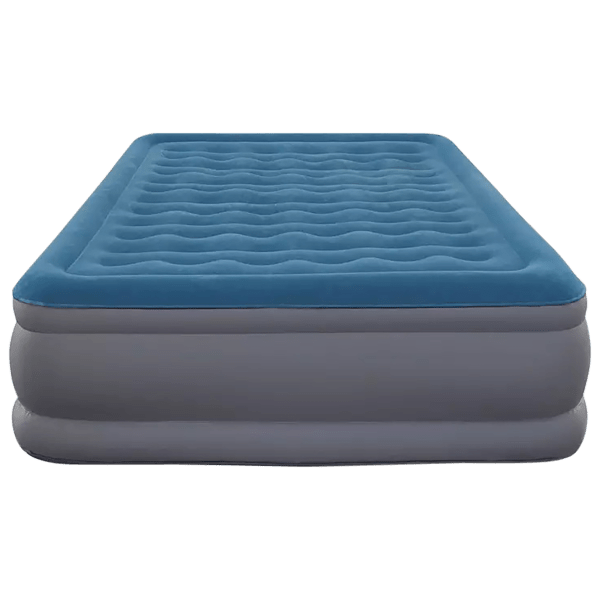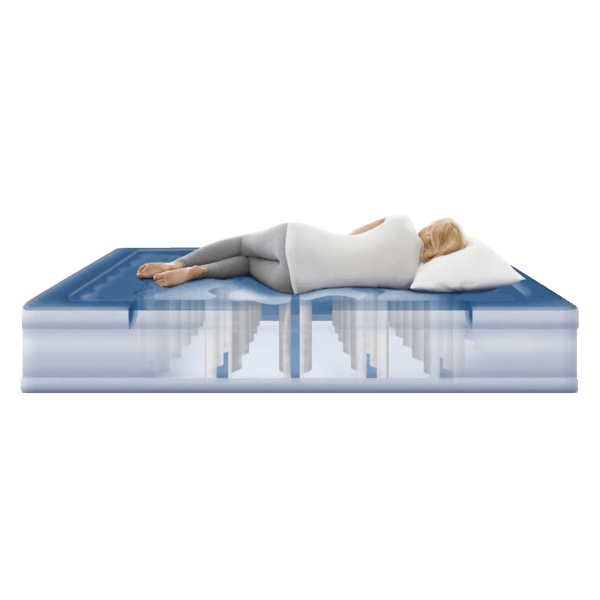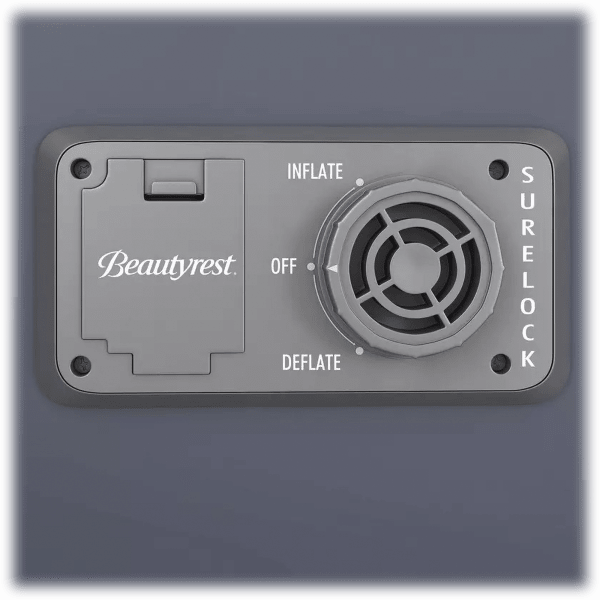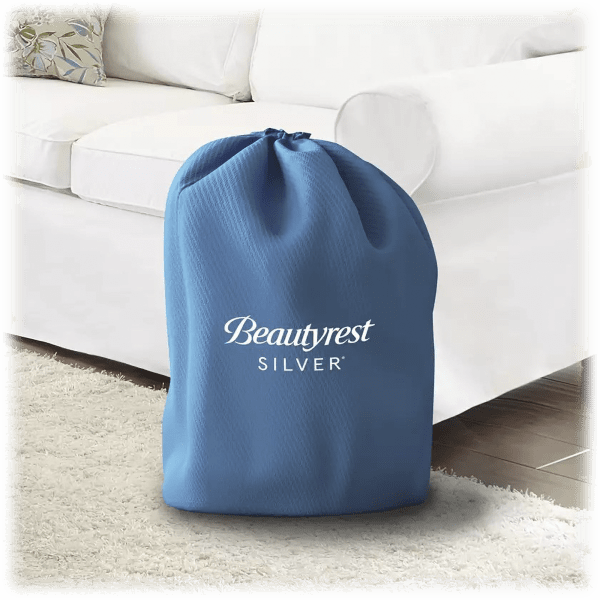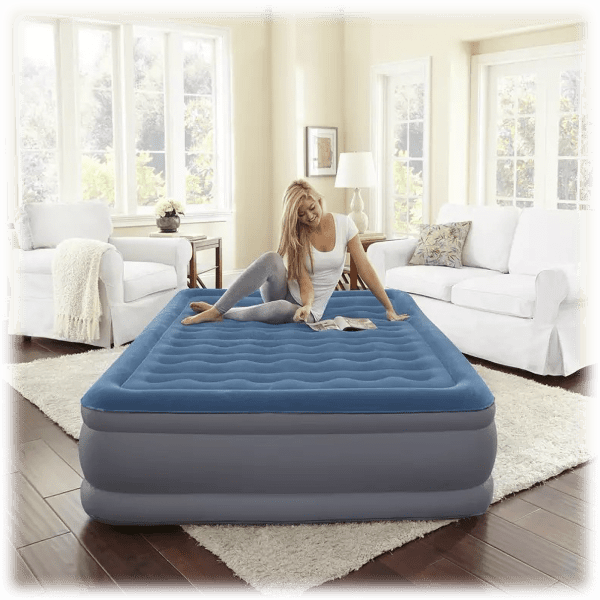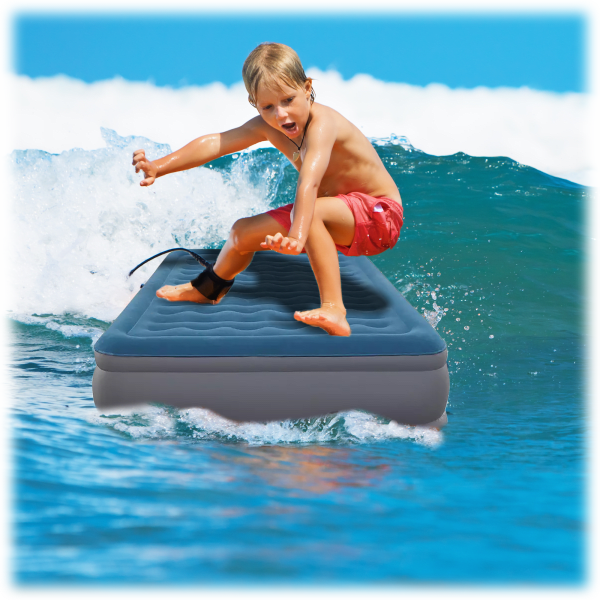 Beautyrest Extraordinaire 18 inch Queen Air Mattress with Built-in Pump
A big ol' queen-sized air mattress
Pump is built-in (which is great news to anyone who's ever used an external pump)
Contoured and comfy
Does this celebrate being old and/or a love of out-of-date tech: no, it doesn't, so if that's what you're looking for, maybe head over to Mediocritee
see more product specs
You Guest It
Here's a hot take: people who have guest bedrooms lack imagination.
Seriously, think about it: they look at an empty room in their home, a space that could hold literally anything, and they're like, "You know what I should do with this? Turn it into another bedroom, but this time for nobody!"
You don't want a little game room, buddy? You don't want a man cave? A little interior she shed? A craft room? A home office? A home bar? A home library? A home office/bar/library? A meditation room? A yoga studio? A sitting room? A second TV room for you want to watch House Hunters International but the significant other is all about checking out House Hunters on Vacation?
You don't want any of that? You want to make a room for The Ghost of Friends and Family Future? A different version of the place you sleep, but with less personality because it belongs to a wildly varied group of people who might potentially visit and so must be entirely inoffensive?
And that's to say nothing about the bed. Even the most basic bed you can find is going to cost you a few hundred bucks. That's real money for a thing you will likely never enjoy yourself. Seriously, don't you have something else to spend your superfluous cash on? A cool new coffee machine? An ergonomic desk chair? A membership to the botanical center? A weekend getaway? Seriously, you can't think of anything?!
And yet, for all this talk about how stupid guest bedrooms are, we need to be clear: guests can be great! And it sucks to be a guest and get stuck sleeping on the couch.
So what you should do?
You should get a good air mattress at a great price, like this one. It's contoured and comfortable, and it's queen-sized so your guest can bring a guest of their own. And, most importantly, it's got a built-in pump. That means you can lay out in the aforementioned bar/library/second TV room/sanctuary of solitude, blow it up nice and easy, and viola: you have a temporary guest room. And then, when the guest is gone, you just deflate it and the space goes back to being yours.
It's the best of both worlds, really! So get one!