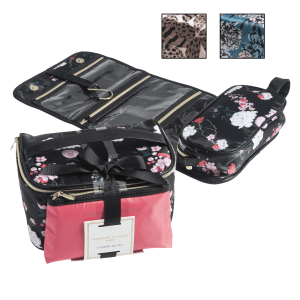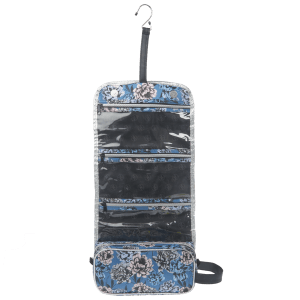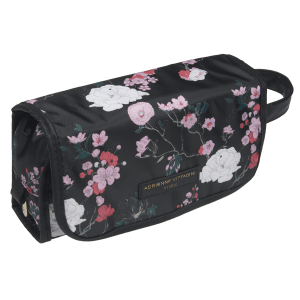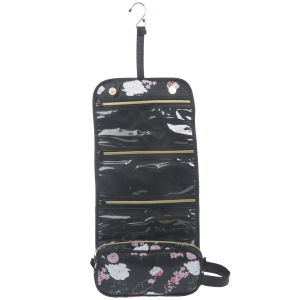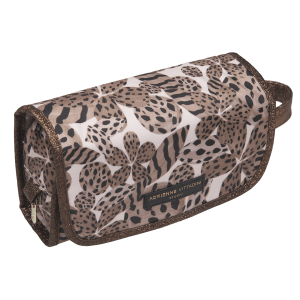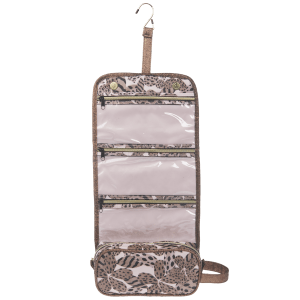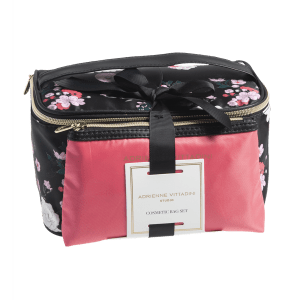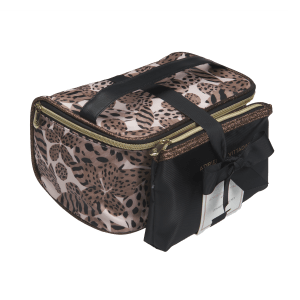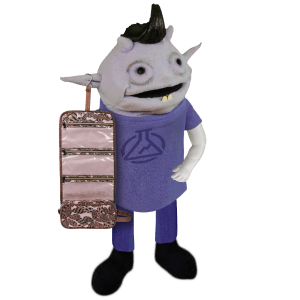 Adrienne Vittadini Toiletry Organizer
Two small bags–or one bag and one pouch–that the mainstream media wants you to believe can only hold cosmetics.
Okay, they're actually pretty cute, lightweight, and durable.
Now featuring ZippersTM.
Model: CO50305V. Should be CO5M3T1C5.
see more product specs
Toiletries? Don't Toiletell Me What To Do!
Adrienne Vittadini wants you to think this will help you organize your toiletries and makeup. They want you to believe that both of these two lightweight but durable bags will stylishly hold your various pastes and creams and cosmetics while you're on vacation.
In short, they want to confine you to their idea of reality. We say: stop telling us what do do, Adrienne! This bag set can be whatever we want it to be. For example:
It's a sexy case for holding your miniature bocce set, and a second, equally sexy case for holding your mini bocce ball score card and a writing utensil.

It's a reusable bag that you can take with you to the grocery store when your shopping list calls only for "one moderately sized spaghetti squash."

It's the two key components to a performance art piece that goes like this: you take a photo of the larger bag, print it, and then put it into the smaller bag to carry around with you; then, you show people the photo and say, "Have you seen this bag?"; when the bigger bag is eventually located, you thank the finder profusely and offer them what is inside of it, which is three sculptures of the smaller bag.

It's a carrier for your recreational rugby club's ball that challenges the sport's outmoded standards for masculinity.

It's an on-the-go soup carrier: just fill the little bag with oyster crackers and the bigger back with New England Clam chowder.
Okay, that last one might've gone a little too far. Still, the point stands: a toiletry bag set really is really just a set of smaller bags. And you can use them for whatever you want! Even toiletries!