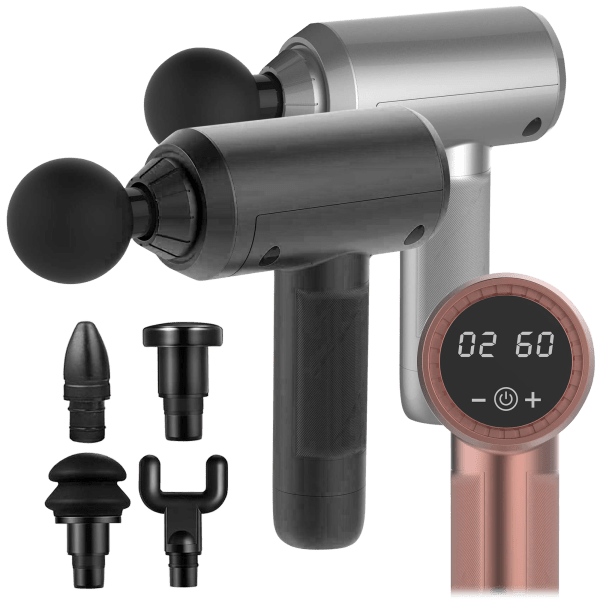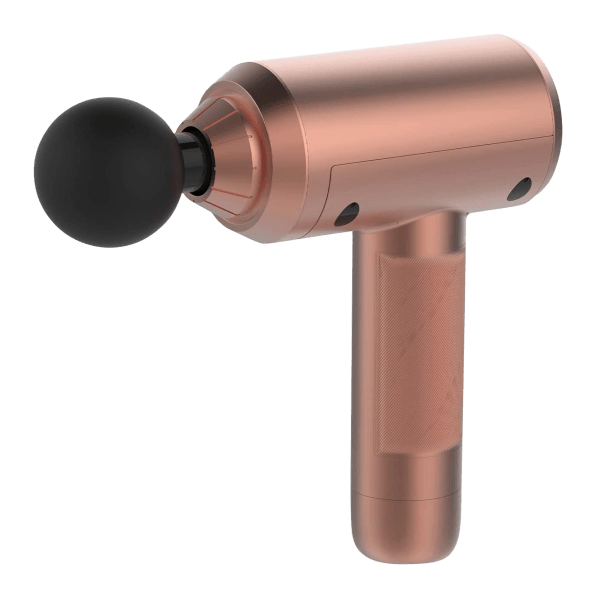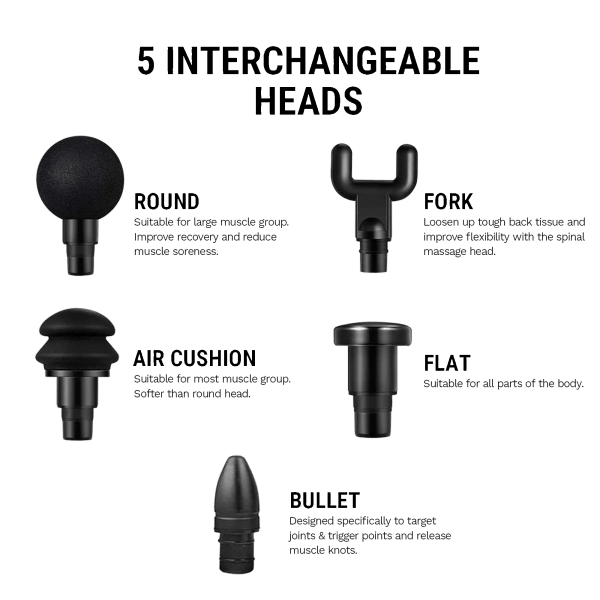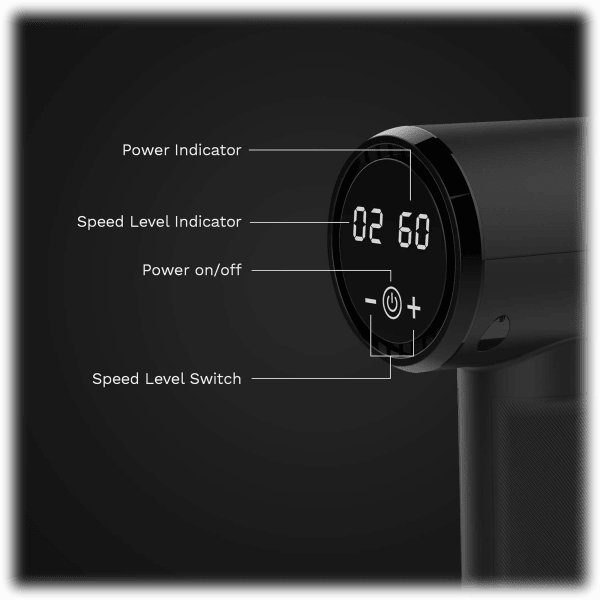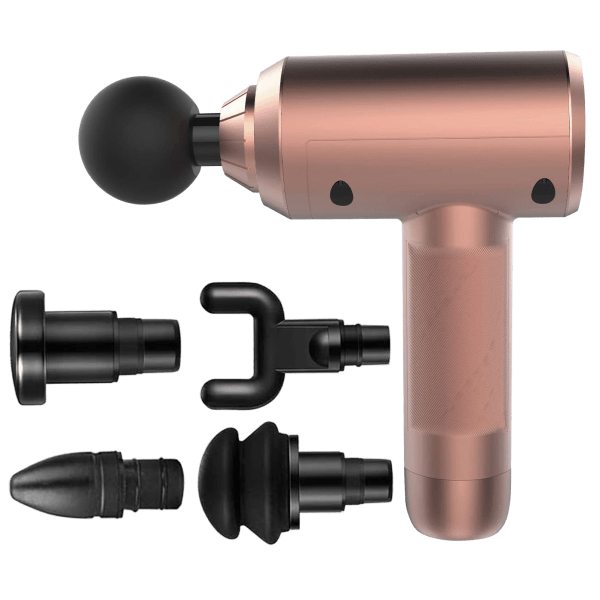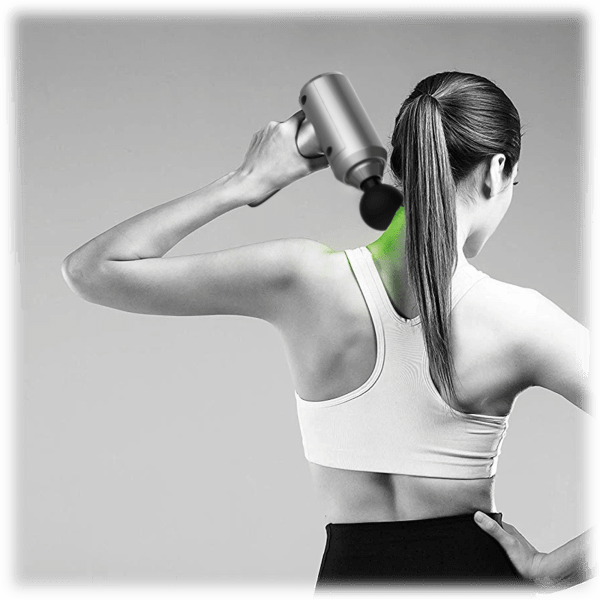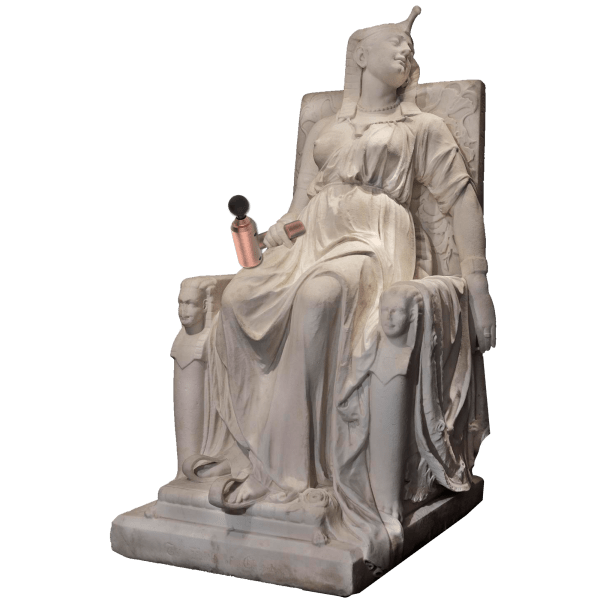 AB Wireless Deep Tissue Percussion Massager with 5 Attachments
Beat your muscles until they feel great
Comes with a bunch of different heads: round, air cushion, flat, fork, and bullet
20 speeds to pulverize soreness
Handheld, so you can work any area
Model: P3RCU55-U-0UT
see more product specs
Drumming Up Some Relief
Hello, I'm real professional percussionist, and I'm here to tell you just how much I appreciate this AB Wireless Deep Tissue Percussion Massager.
I spend my fair share of time behind the drum set. Or the drum kit, as we in the biz call it, because, really, what is a drum set if not a kit for building pure rhythm? And let me tell you, I can feel pretty sore after a long set, by which I mean a set of music, not a drum set, which is, again, often called a drum kit.
Sorry, I'm getting really technical here! Point is, playing the drums can be strenuous.
Now, I bet a lot of you out there are thinking: Strenuous? All you do is sit around and make the boom-boom noises for the songs! But there really is a lot more to it than that. I use one leg to make the big round one go thumbump-thubump-thubump. I use the other leg to make the flying saucer one go tst-tst-tst. Then I've got a whole array up top that I hit with sticks, like the one in the middle that goes thush, or the one that goes bom, or the one that goes bim, or the one that goes bong, or many of the thin copper half-saucer ones that go khash or khish or pishh.
And I have to hit them pretty hard too, or else you won't hear any of them over the bass player going doo-doo-doop-dow-dow or the guitar player going mow-na-na-now-new-naaaaaawww or the other guitar player going chagga-chagga-chagga-choew-choew or the keyboard player going djuh-djuh-djah-djennnnggg*.
Wow, again: sorry to get so technical! All I'm trying to say is, it's a workout, and after a long day on stage or in the studio, I'm always thankful to have my AB Wireless Deep Tissue Percussion Massager!
First off, I like that it's handheld. That means I can really work over any area that needs my attention, whether it be my thubump leg of my tst leg or even my back because my drumming seat doesn't have much support. Plus it came with all these attachments, like the round head that's great for large muscle groups, or the softer air cushion head, or the simple flat head. Heck, there's even a fork head for the aforementioned back muscles and a bullet head for targeting joints and releasing muscle knots.
And it has 20 speeds! To put that in drum terms, it's everything from tst-ta-tstst-ta-tstst to thuddapow-thuddaow-thuddapow!
Ugh! It keeps happening! I keep slipping into my drum lingo! Long story short: the AB Wireless Deep Tissue Percussion Massager is a hell of a machine for dealing with muscle pain and soreness.
Now, if you'll excuse me, the venue director just gave us the nod, which means it's time for me to head out there and "ravage the skins." That's another drum saying.