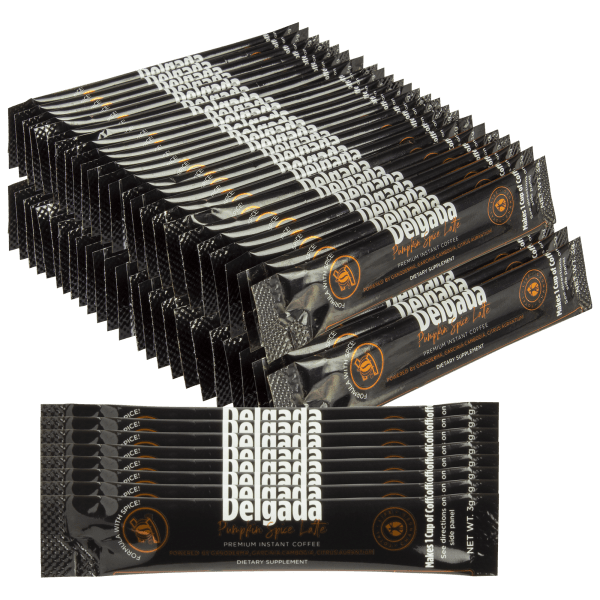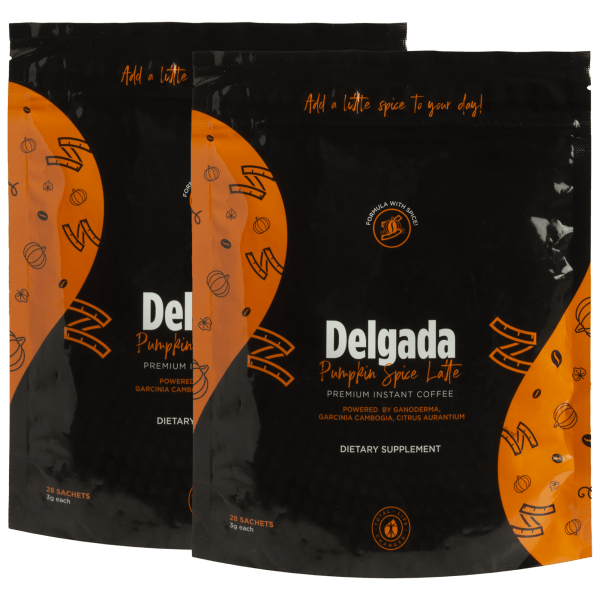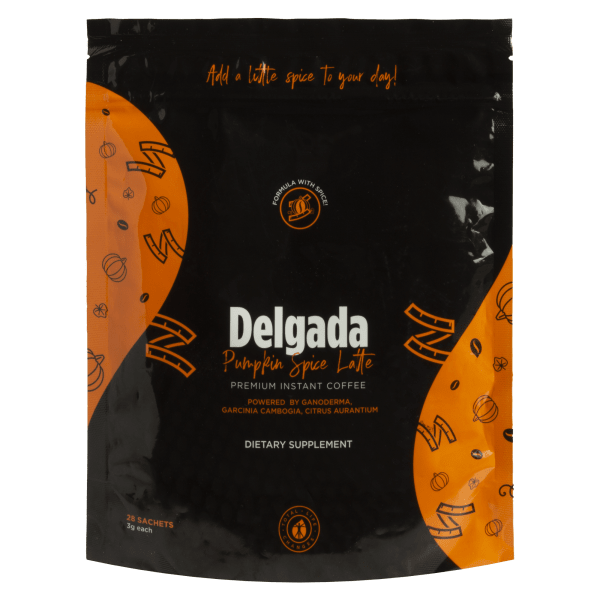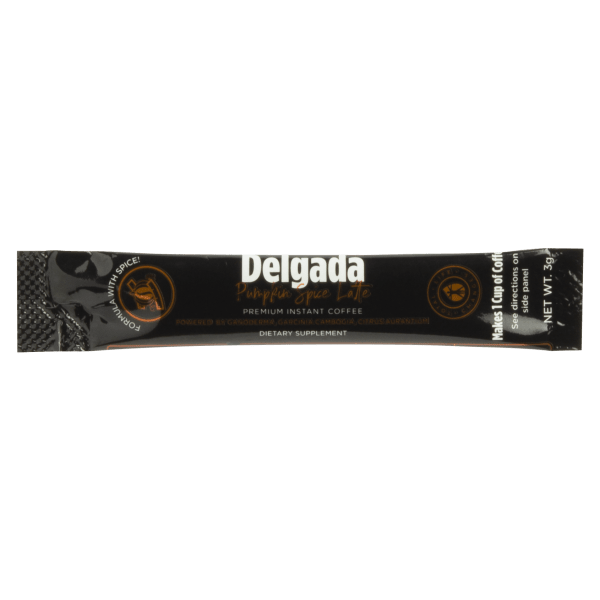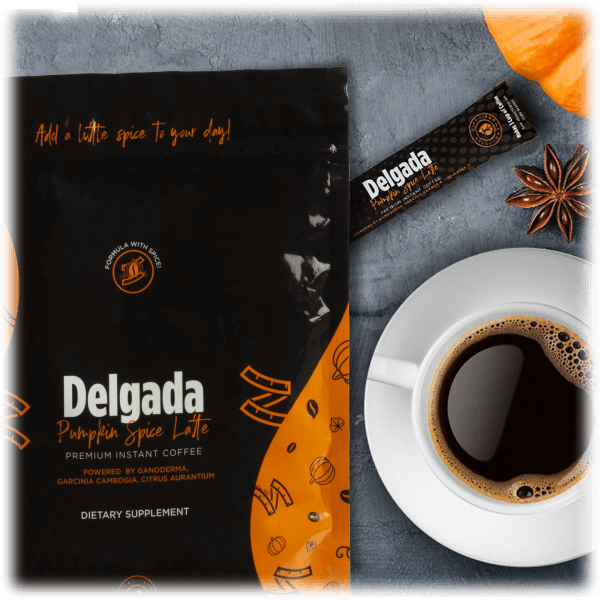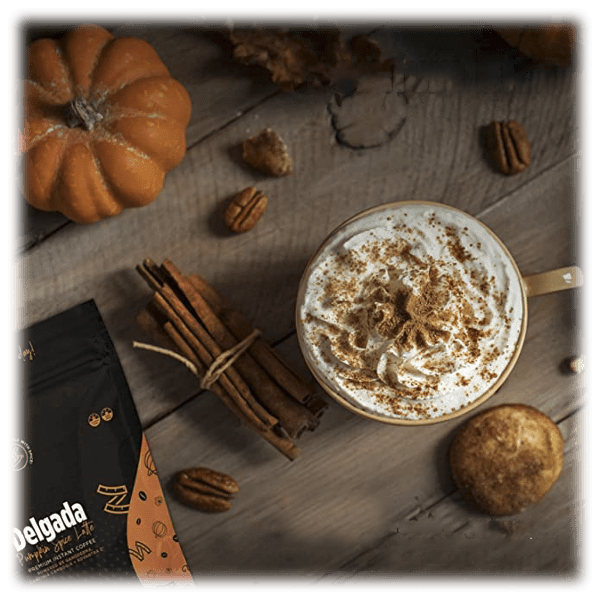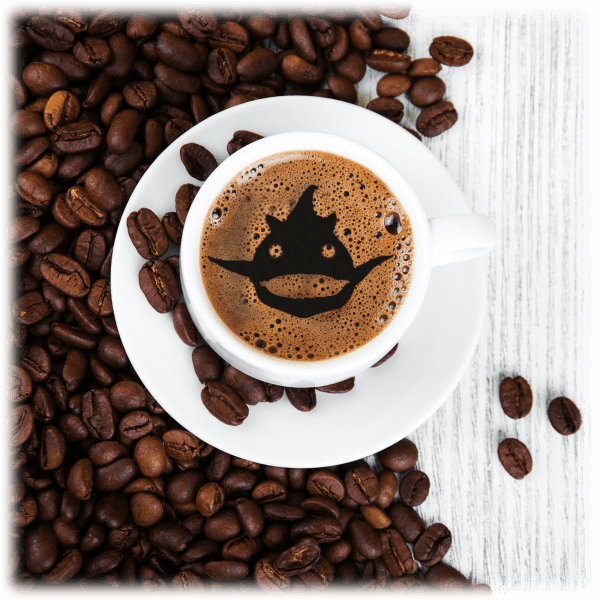 56-Pack: Delgada Pumpkin Spice Latte Premium Instant Coffee Sachets
Just mix a packet into some hot water for a delicious pumpkin-spiced treat
It's slimming coffee, so it's supposed to help with appetite control
Contains reishi, which is supposed to help chill you out
At only 34¢ per serving you you can get your pumpkin spice fix guilt-free
Its favorite actress: Reish Witherspoon
see more product specs
Fall In
Today is the first day of fall! Hence, some pumpkin spice.
Yes, that's right. We waited.
Things are always expanding these days. Black Friday is now Black Friday Week, extending not just into Thanksgiving, but the days leading up to it. Cyber Monday, meanwhile, occupies the entire following week. The Christmas music? It's closer than you think. And the stores have been selling Halloween stuff for what? A month now? Two?
We're not going to be all old-man-yells-at-cloud about a lot of this stuff here at Meh. It is what it is. Get your gifts and your decorations early, and enjoy some holly jolly music before you've even unpacked your light fall sweaters for all we care. But we have to draw the line somewhere, and we choose to draw it at consumables.
Seriously, we saw Oktoberfest beers on tap in mid-August. Is that what people want? To slurp down steins of dark, malty lager on the patio when it's 92 degrees out? And don't get us started with PSL-season. Is it really a good idea to drink a thick creamy latte loaded up with warming spices when you have to crank your car's AC to the max, not to avoid pit stains, but just to keep them semi-manageable?
Gross!
So we held off until today to foist this stuff upon you, like responsible retailers.
And, fine, okay, we actually sold this stuff in May. But that's not the same. That was an "out of season" savings situation. Totally different.
Anyway, in 2022, we don't need to tell you about pumpkin spice, but we might need to explain what reishi is. It's a mushroom sometimes called "Nature's Xanax," but this stuff won't taste like mushrooms. We should also tell you that this is "slimming coffee" because it contains Garcinia Cambogia. Here's a helpful article about that, if you want to do some research.
Another thing: people on Amazon seem to like it. And BTW, each packet is only a few calories (we saw 12 somewhere and 10 somewhere else), so you can enjoy a bit of pumpkin spice without the tummy ache that generally follows the consumption of other, similarly flavored treats.
So get some if you want it, and celebrate the start of fall!